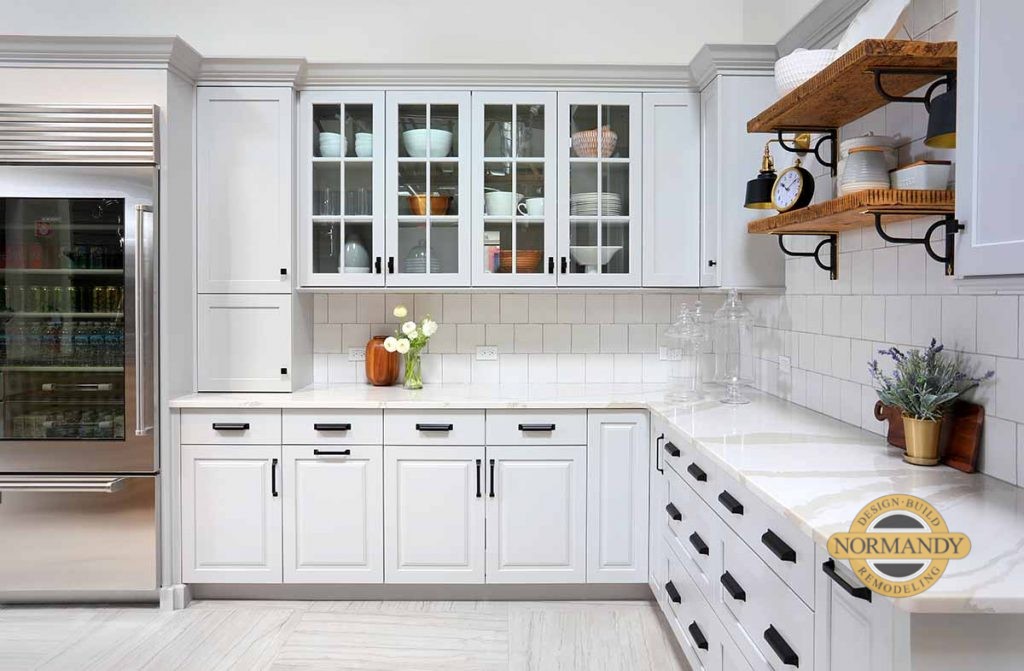 This kitchen is not just another pretty face. Underneath its splendid surface, it's hard working and designed for you to roll up your sleeves and feel fabulous doing it. The subtle yet elegant details and warm hues create interest without being too flashy. It's the perfect space to feed your family, or host a fabulous dinner party; it just depends on the day of the week.
"The personality of this kitchen is pretty straightforward," said Normandy Designer Kathryn O'Donovan. "It was designed for a person who spends a lot of time in their kitchen, loves to cook and wants it to be as functional as it is beautiful."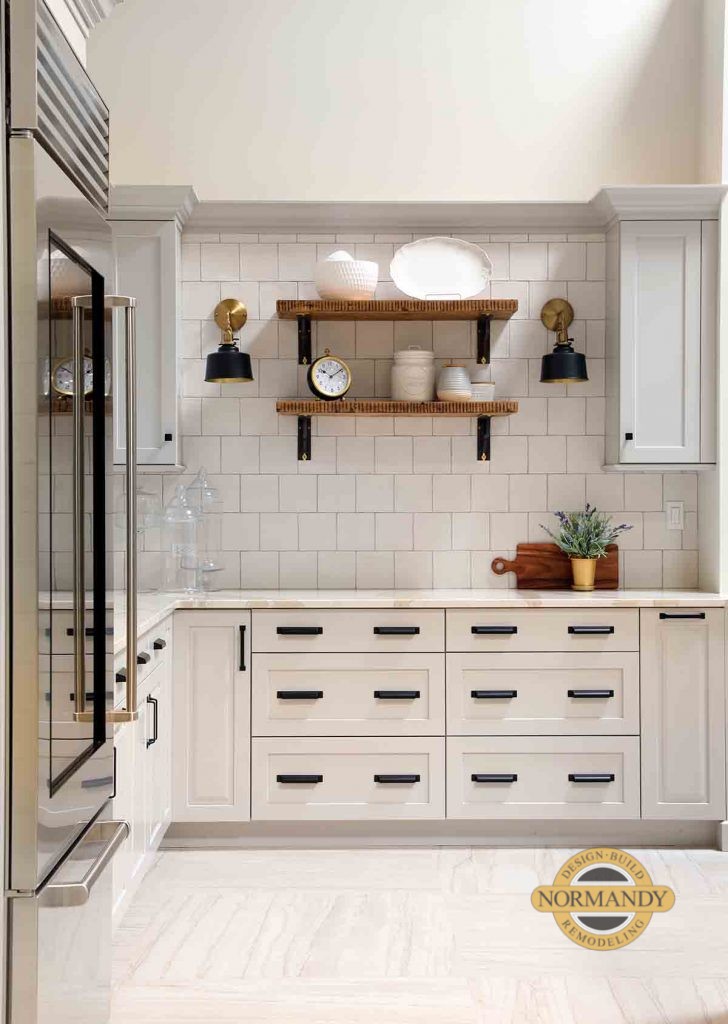 The mullion glass cabinet fronts play well with the glass front refrigerator and will keep you ultra-organized. The floating shelves are reclaimed wood from a 19th century barn, adding rustic charm. The aged look is carried through in the backsplash where the grout has seeped onto the crackle finish of the tile. Storage solutions and organization are in abundance with a convenient appliance garage to store frequently used small appliances. The corner cabinet pulls out a super-lazy-susan for hard to reach pots and pans, and the waste bin is camouflaged. Every inch of cabinet space was used, down to the narrow spice rack.
This traditional-with-a-twist kitchen is just one of many stunning displays you'll find at the new Normandy Remodeling North Shore Design Studio. Stop by to take a look around and get inspired for your own remodeling project. For directions to the nearest Design Studio to you, visit normandyremodeling.com/showrooms.  You can also find inspiration for your addition, kitchen or major renovation at normandyremodeling.com or on Facebook, Twitter, Instagram or Houzz