Modern Day Chic Kitchen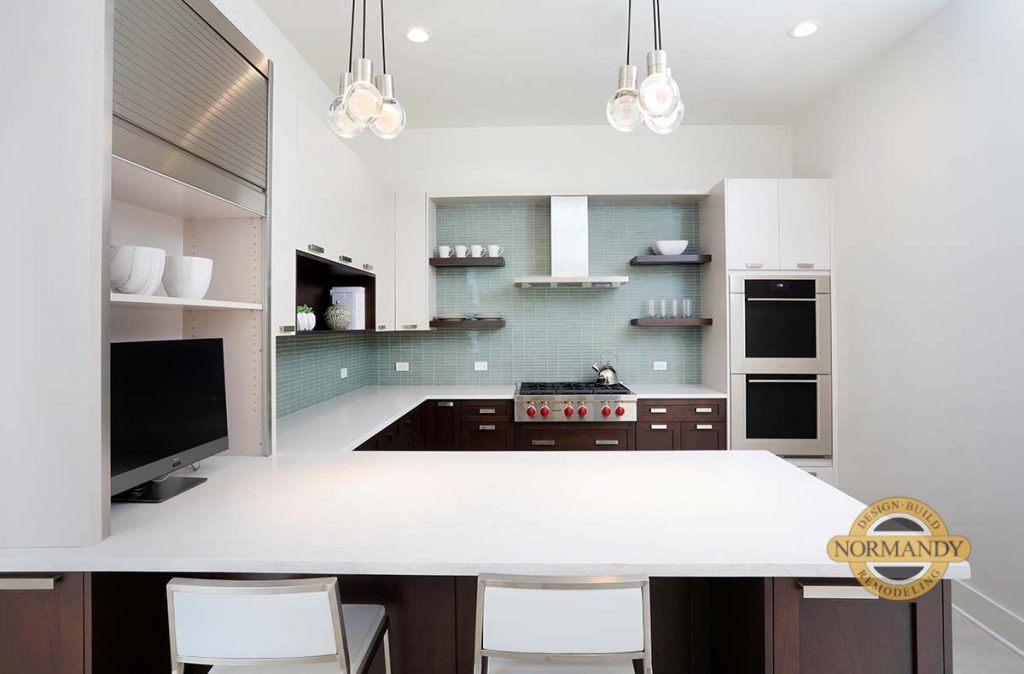 A contemporary kitchen with subtle elegance will never go out of style. This kitchen blends modern design with other styles, including industrial elements, for a look that's current and sleek, but not sterile. The curated fusion between both styles works absolutely beautifully, allowing you to play off both aesthetics depending on your taste. Normandy Designer Kathryn O'Donovan designed this kitchen to celebrate practicality and chic sophistication.
"This kitchen is great for those that can't commit to one kitchen style entirely," said Kathryn. "Allowing you to select fixtures and finishes that highlight both the steely grit of industrial and the sleek appeal of modern."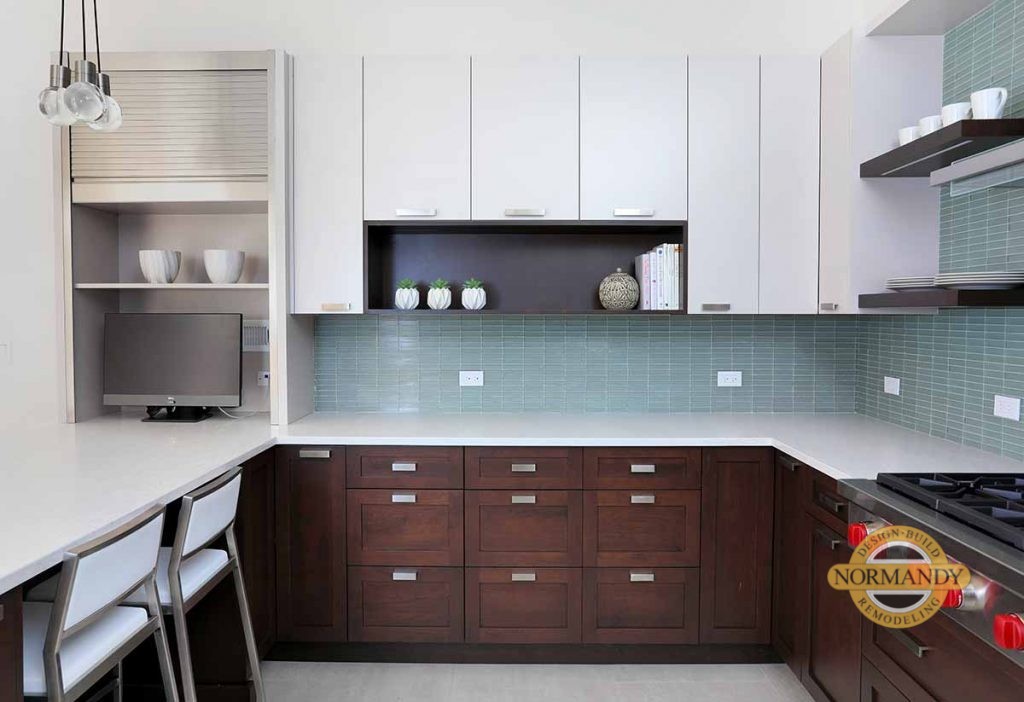 Rich wood tones and linear lines of the floating shelves bring out the inherent attractiveness and simplicity of this design, letting the smart mix of materials shine. The stainless steel tambour cabinet hides your frequently used equipment, while each cabinet interior has the latest and greatest in organization for every gadget. The sparkle grout of the backsplash tile dresses up the honed quartz countertop's matte surface, which is well suited for heavily used areas.
If you are in-between styles and looking for the perfect blend of modern and industrial then this is your kitchen. This stunning display is just one of many you'll find at the new Normandy Remodeling North Shore Design Studio. Stop by to take a look around and get inspired for your own remodeling project. For directions to the nearest Design Studio to you, visit normandyremodeling.com/showrooms.  You can also find inspiration for your addition, kitchen, or major renovation at normandyremodeling.com or on Facebook, Twitter, Instagram, or Houzz.