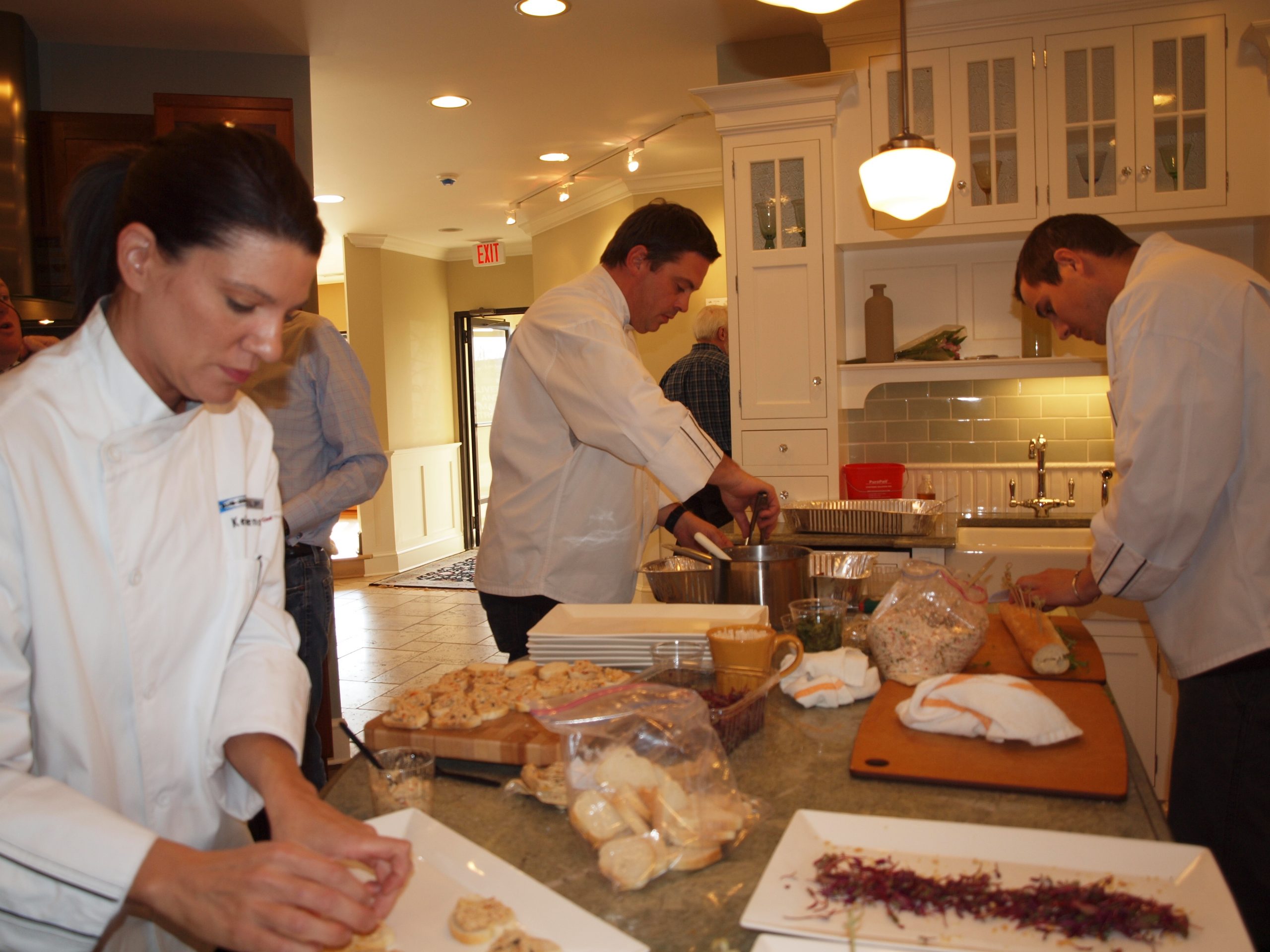 The AAUW After Party wrapped up Sunday evening with great food, wine and general merriment. The executive chefs from Sub-Zero Wolf once again put on a great show and provided some wonderful treats to enjoy while we discussed the beautiful homes featured on the tour.
As the chefs cooked in the working kitchen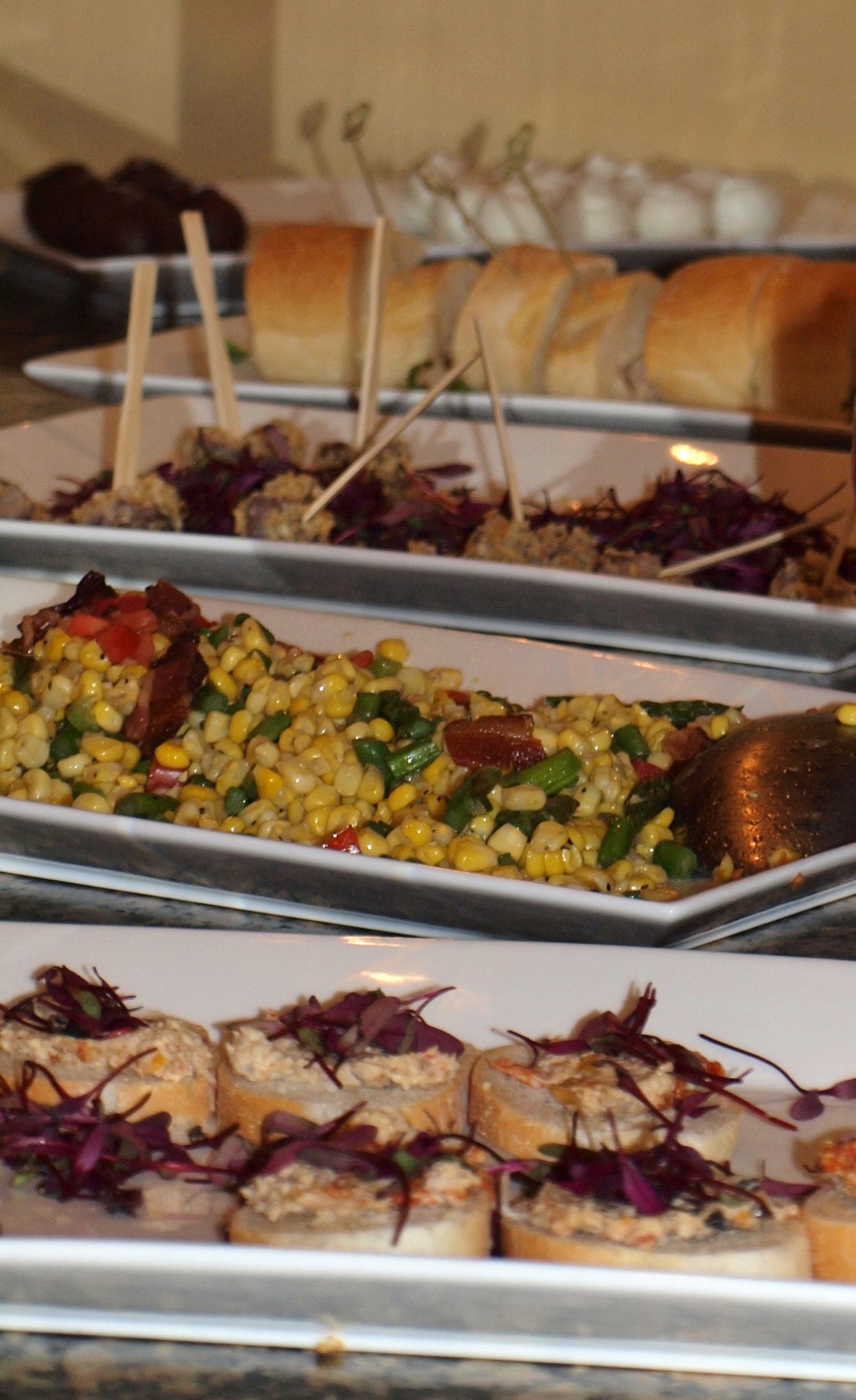 vignettes of the Normandy Showroom, we frequently found them teaching about the amazing dishes they were preparing to partygoers who were eager to learn how to replicate them in their own homes.(As a side note: we were able to secure the recipe for the Roasted Corn Salad, great news for fans of this amazing dish) Some of the delicious hits of the evening included a Corn Chowder Soup, the Blue Cheese Steak Bites, and the Cake Pops.
The evening finished with the raffle as Michele Vickery, Co-Branch President of AAUW announced the lucky winners.
Normandy is proud to participate once again in the AAUW annual fundraiser. The AAUW does such great work helping women right here in our community. If you would like more information about the AAUW, visit their website by clicking here.