AAUW 2011 After Party Roasted Corn Salad Recipe
This was one of the favorite dishes at the 2011 AAUW Home Tour After Party.  The chefs at Sub-Zero Wolf were gracious enough to share their recipes with us so that partygoers can prepare this dish at home.  Enjoy!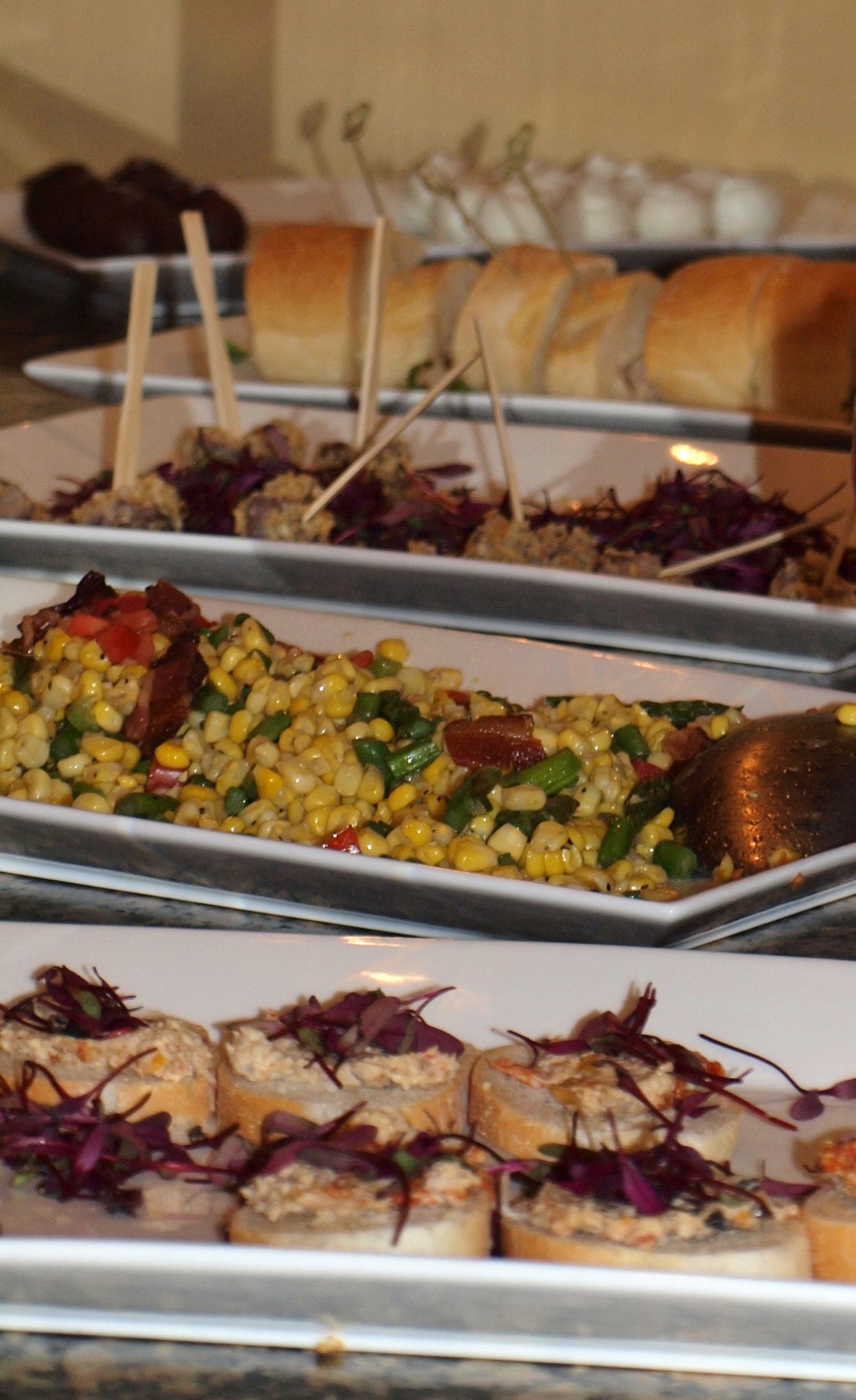 Roasted Corn Salad
Ingredients:
4 cups Roasted Sweet Corn
2 cups Blanched Asparagus
2 cups Heirloom Tomatoes
1 cup Thick Hardwood Smoked Bacon Cooked and Diced
¼ Unsalted Butter
Kosher Salt
Fresh Cracked Black Pepper
This is a very easy recipe the key is to cook off all components prior to serving. Then the assembly and plating can be done as needed at the dish is delivered fresh and warm.
Roasting the corn – place eight cleaned ears of corn in a roasting pan and cover lightly with unsalted butter, kosher salt, and pepper. Roast in an oven at 350° on convection roast for forty-five minutes until the corn becomes golden brown. Remove from oven allow to cool then cut kernels from the ear. Reserve and allow to cool.
To Blanche Asparagus – take Asparagus stalks and trim the bottoms up to the point where the stalks are a rich green. Using a stockpot bring 8 cups of water to boil. When the water is at a steady boil drop in Asparagus, cook for 2 minutes. Drain the water and immediately put the Asparagus in an ice bath to stop the cooking process. Pat dry with a towel and slice the asparagus into small disks on the bias. Reserve the tips for garnishing.
Dice an assortment of Heirloom tomatoes into small dice. Hold for plating. Cook bacon and dice.
To assemble the dish in a large sauté pan bring ¼ cup butter to medium heat – you want the butter to begin browning slightly. Add in Corn and Asparagus blend together while warming the vegetables. Cook for five minutes on medium heat. Remove from heat, blend in tomatoes, and plate the salad. Garnish with bacon and Asparagus tips – Salt and Pepper to taste.