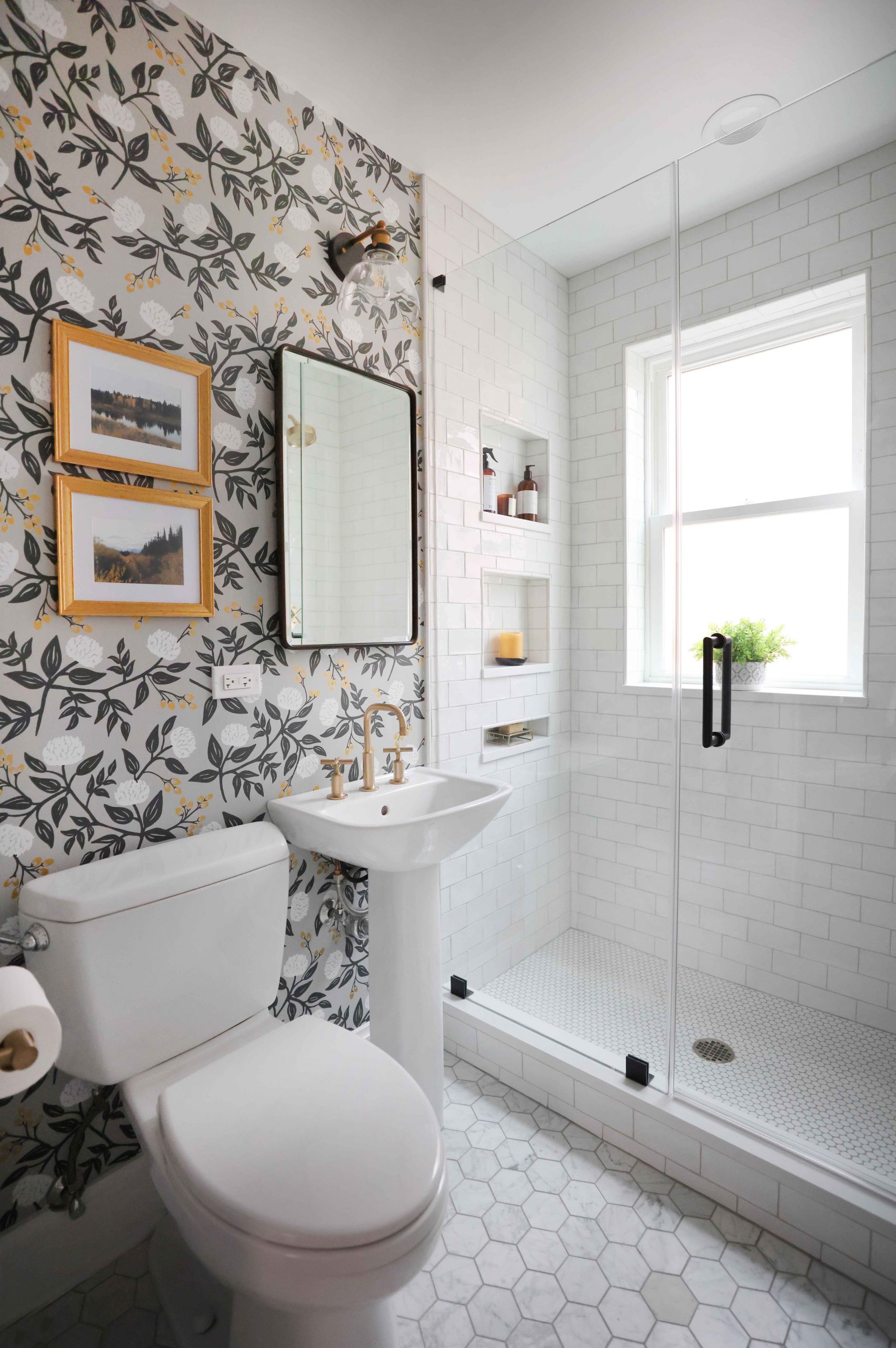 In most two-story homes, half-baths, or powder rooms, are traditionally on the first floor, with full baths being located on the second floor only. Normandy Designer Abby Osborn says that we're seeing more families opt to add a full bath on the first floor to help with aging in place.
"Adding a full bath anywhere in your home will increase the resale value," Abby says, "but adding a full bath to the first floor will help you eliminate the need to climb stairs to bathe on the second floor."
A full bath on the first floor can be very helpful for those with injuries, or recovering from surgery, when going up and down stairs is a challenge.
"Most first floor full baths have a shower only, solving the concern about stepping over a tub," Abby adds.
A step-in shower on the first floor is also beneficial if you have pets to bathe. There is no tub ledge to bend over while you suds up your four-legged friend.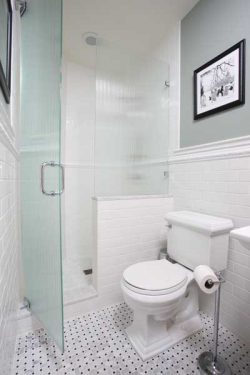 If you're wondering how this option might work for your home, Abby suggests looking at the size of your existing powder room. "Adding a full bath where a powder room was is the ideal scenario," Abby says. "Depending on the existing footprint, the toilet and sink can remain in the same place and a shower can replace an existing linen closet." Most first floor baths are successful with a pedestal sink and a wall mounted medicine cabinet versus a full vanity.
"If the existing powder room is too small to accommodate a full bath layout, you may be able to borrow space from an adjacent laundry or mudroom," suggests Abby. Putting on an addition is also a possibility, but most try to reconfigure their existing space whenever possible.
There are additional perks to adding a full bath on your first floor, besides the convenience and increased home value.
"Because this first floor full bath isn't an ensuite, you can be more adventurous in the design," Abby says.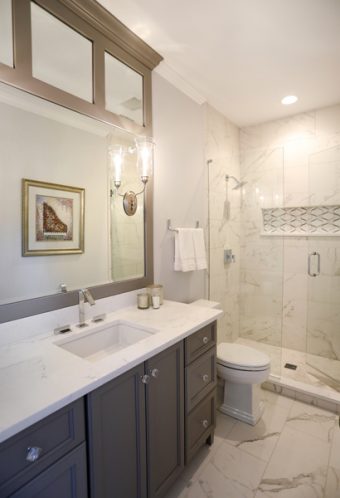 "Typically used as a guest bath, you can really let your personality shine with a fun floor tile or a showstopping wallpaper that can easily be changed out if your taste in style changes."
Are you considering some upgrades for your home to make it work for you in the long run? Reach out to Abby to discuss your ideas and schedule a time to work through your options for creating a full bath on your first floor. In the meantime, our photo gallery has plenty of design ideas to get your creative juices flowing and we have plenty of tips and trends to share on Facebook and Instagram.