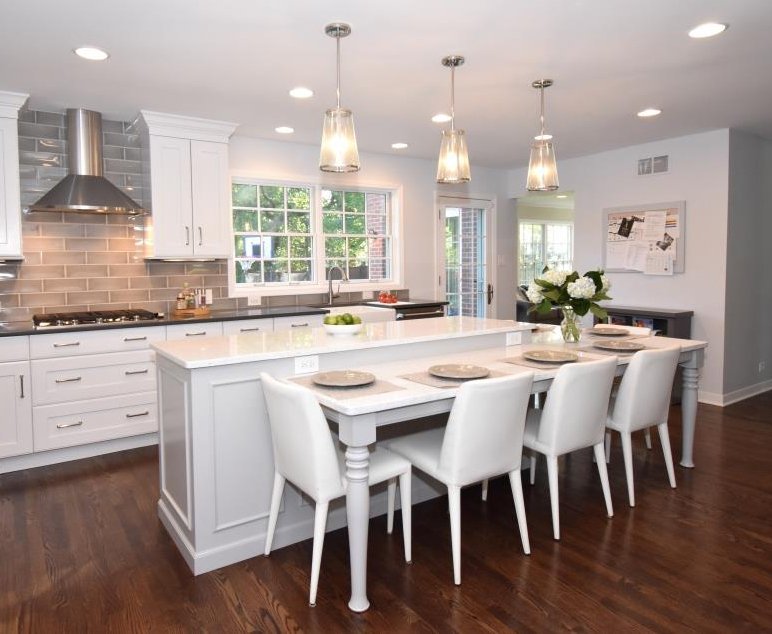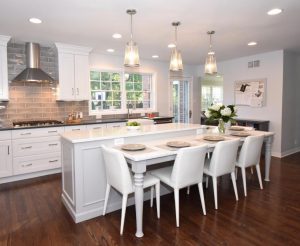 Kitchen islands with counter height seating may be filling your inspiration boards, but that doesn't necessarily mean it's the right choice for you.
"When remodeling, it's important to really stop and think about how you're going to be using a space day in, and day out, before you create a design that looks pretty on paper but doesn't work well for you in real life," says Normandy Designer Leslie Lee.
"Seating height is something that people don't always give a lot of thought to, but if you have children in your household or often have visiting elderly family members, you'll want a seating option that's comfortable for them to ease into," advises Leslie. "Whatever you can do from a design perspective that encourages safety and fosters independence without sacrificing style, is an absolute win."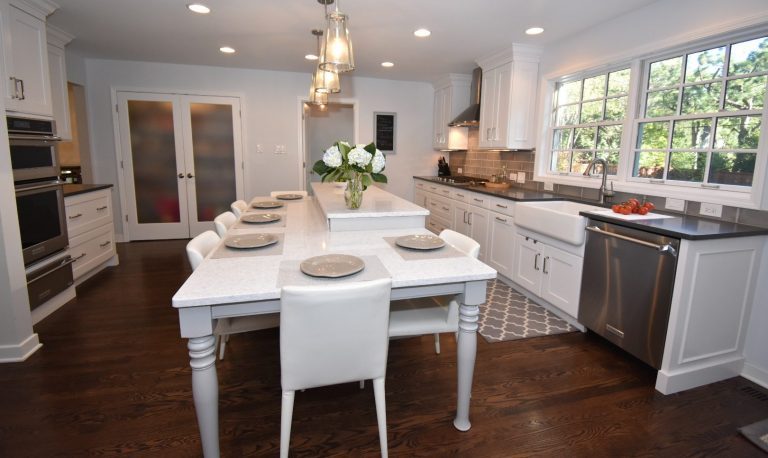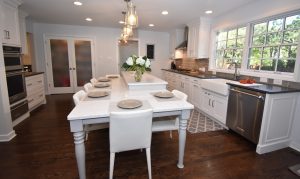 A lower countertop height in the main area of the kitchen offers some additional benefits for the chefs of the family too. "Creating a table height countertop work zone in the kitchen is extremely popular for avid bakers, since it's a much more comfortable height for kneading dough and rolling out cookies," notes Leslie.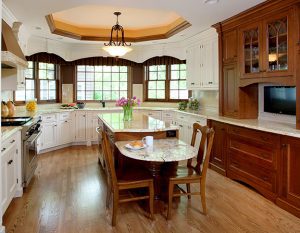 "One of the most important things I want people to understand is that you don't have to be afraid to stray away from the norm when it comes to remodeling your kitchen. Sure, you can play it safe and have a 'normal' kitchen table or breakfast nook rather than a two-tiered one but where's the fun in that?" notes Leslie. "I would much rather you create an area that the entire family will actually use and enjoy."
A perfect-for-your-family kitchen isn't hard to achieve, but it does take some careful thought. Set up a time with Leslie to discuss your kitchen remodeling options and ideas. Make sure to also register for one of our upcoming workshops for even more home remodeling tips, tricks, and inspiration. While you're at it, follow Normandy Remodeling on Facebook and Instagram.