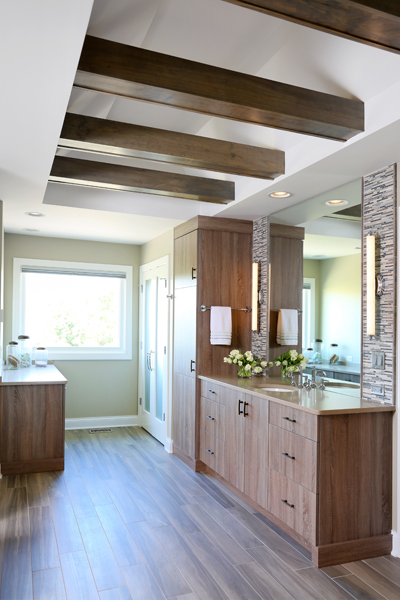 Whether you're lying in a bath, or just stretching from a good night's sleep, looking up at your bathroom ceiling can be so much more than a flat, white surface. With the right attention to detail, your ceiling treatment can create a polished look that elevates the overall feel of the room almost instantly.
There are some unique ways to makeover your bathroom ceiling to customize your space and give it personality.
Since the walls and ceilings in the bathroom are prone to getting splashed with water, it's a good idea to use moisture resistant materials. As long as your bathroom has proper ventilation, the right materials should stand the test of time.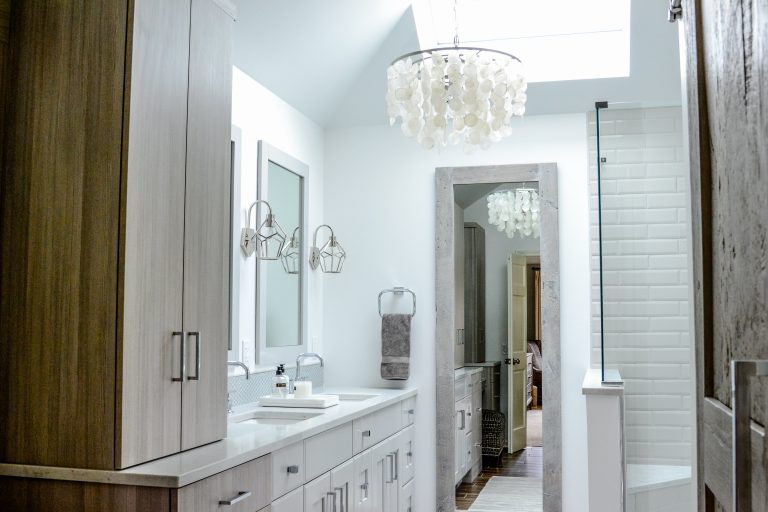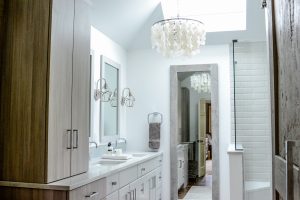 Bathrooms are one of the best rooms in the house for a skylight – it brings the outdoors in. If you want your daily sanctuary flooded with natural light, installing a skylight in your ceiling is a great way to ensure that. Wood beams can create a rustic retreat and bring in a mix of materials to create depth and warmth. Tiles and panels can be a fashionable accent to any style bathroom. They can add visual interest, especially if they are textured.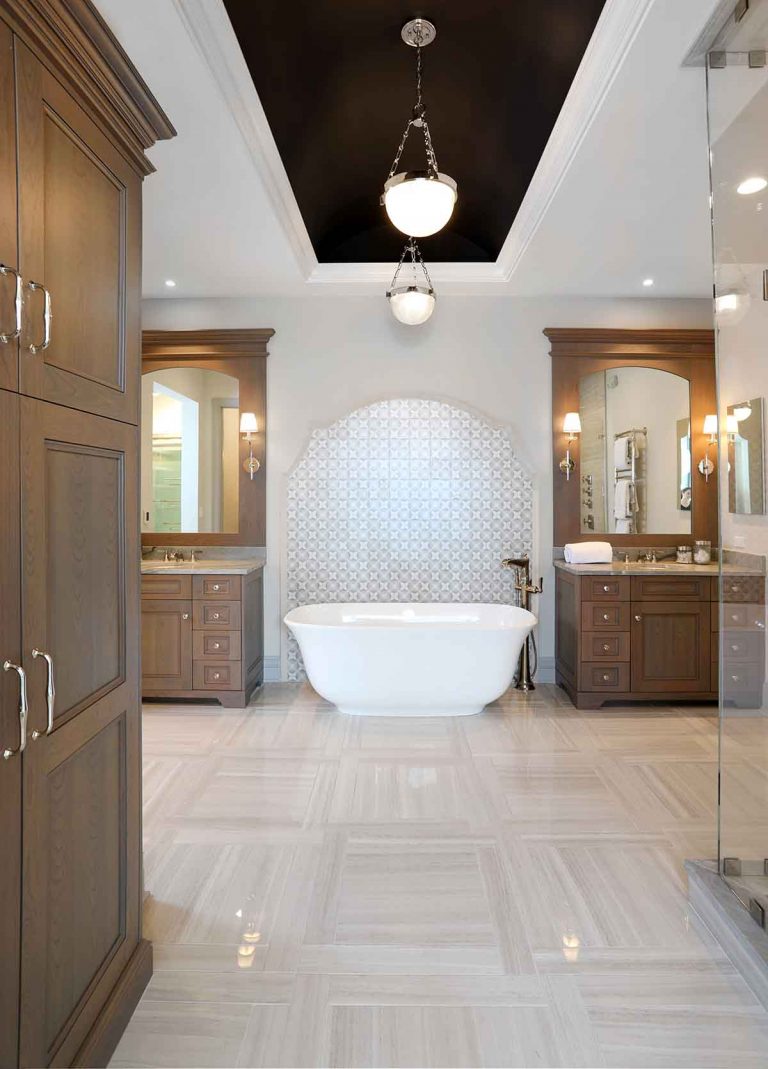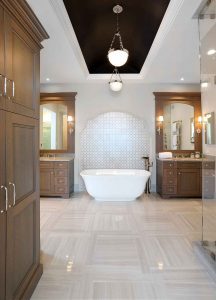 Finishing your bathroom ceiling lets you think creatively and express your inner artist. Make it a focal point that you can enjoy every day.
In a bathroom remodel, every surface can hold potential.  If you are looking to remodel your bathroom or contemplating more extensive changes to your home, you can set up a time with a Normandy Designer to talk about the possibilities. You can also learn more about additions, kitchens or other remodeling projects at an upcoming workshop. Check out the photo gallery or follow Normandy Remodeling on Facebook and Instagram for even more home tips and inspiration.