Game Day, Every Day!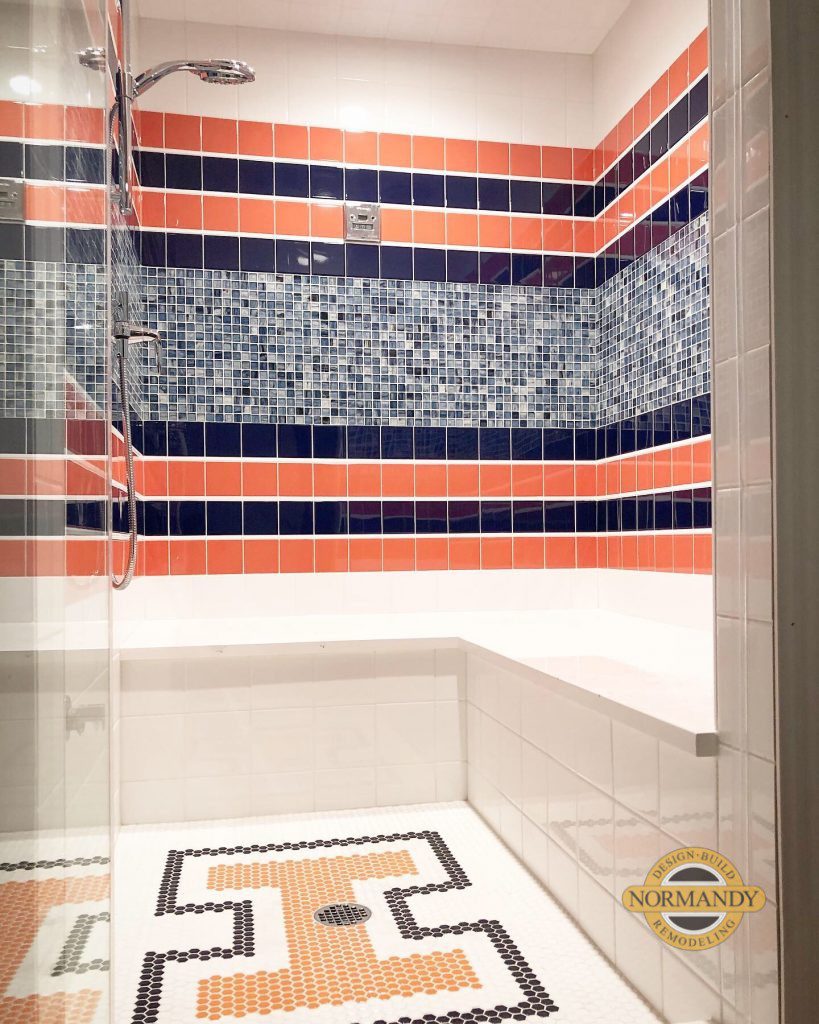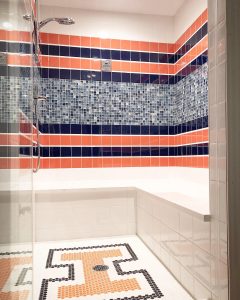 We've got spirit yes we do…we've got spirit how about you? As you can see, these Highland Park homeowners are proud alums of the University of Illinois and they wanted to incorporate a collegiate theme into the shower of their basement remodel. Normandy Designer Ashley Noethe did a fantastic job balancing the bright school colors of orange and blue with decorative blue glass tile on the walls and white hexagon penny tiles on the floor.
"They wanted it to be whimsical and bold," said Ashley. "I think they definitely accomplished that and crushed it in the school spirit department."
If you are thinking of updating your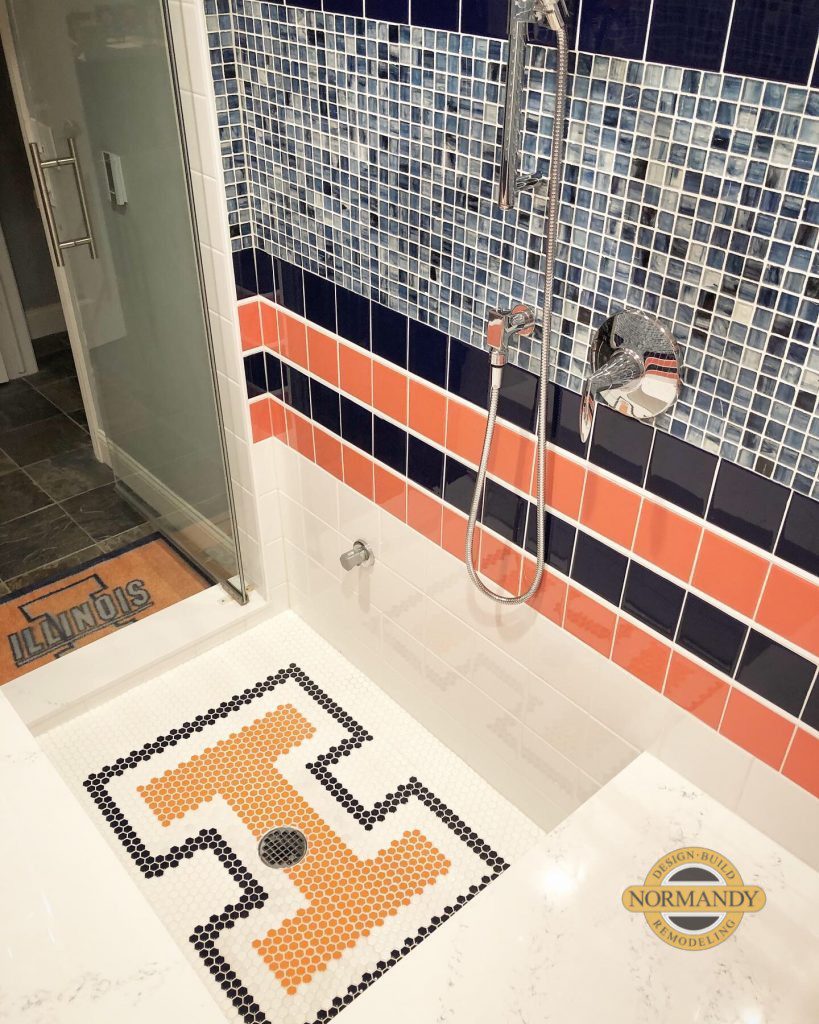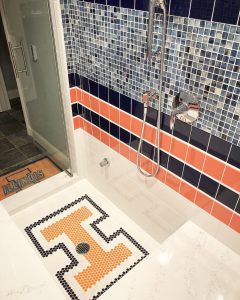 master bathroom or contemplating another remodeling project, you can set up a time with Ashley to talk about the possibilities.  You can also follow Normandy Remodeling on Instagram and Facebook for even more bathroom tips and inspiration.