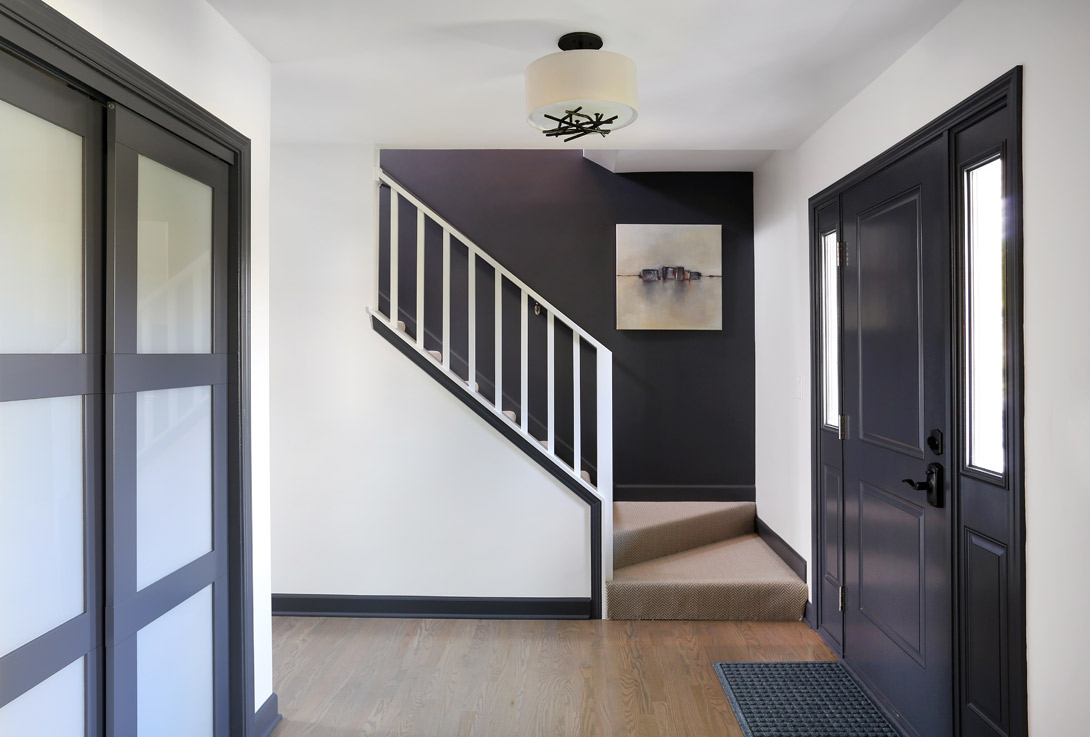 We're not getting any younger. That being said, it's never too early to start thinking about aging in place.  You don't need to wait until your 'golden years' to ready your home. There are some smart (and discrete) design solutions you can make now to set yourself up for the future. To help get you started, here are some insights from Normandy Designer John Long.
"Aging in place is for all ages," said John. "There's a misconception that your home will look too clinical… But really, you can design a beautiful and functional space that you can use long term."
Here are the top things to consider: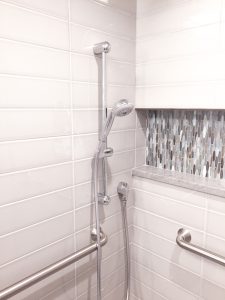 Enlarged Entryway – A larger entryway will accommodate a wheelchair or provide enough room for an assistant, should you need help in and out of the area. You'll also want a zero-threshold entry door. Avoiding a door sill means there's less chance of tripping and a wheelchair can glide right into your home.
Smart Shower Set Up – Bathtubs can be hard to get in and out of, so a shower is a better option. There are a few different ways to accommodate future needs. These include adding a bench and choosing handles that will be easy to turn on and off. Hand-held showers are also useful and there are attractive safety grab bars that won't have your shower looking like you just stepped into a hospital.
Similar to your entryway, you'll also want your shower to have a low threshold or none at all. With this option, you'll avoid a tripping hazard. You can also use a wheelchair or walker to enter the shower if needed.
Strategic Toilet Placement – As physical capabilities lessen, the proper height and space around the toilet become essential for daily comfort. You'll want to choose a height that feels right for you. Then, there's location, location, location.  Choose a spot that will allow for adequate space around the toilet fixture. As situations change from non-assisted to assist, the extra space will be helpful.
Hardwood in the Bedroom – When it comes to the bedroom, there are a few basics. The first is that hardwood is better than carpeting. It will make it easier to get around. Also, avoid rugs as they can be a tripping hazard. Second, sufficient space around the bed is a must-have. It will help when assistance is needed.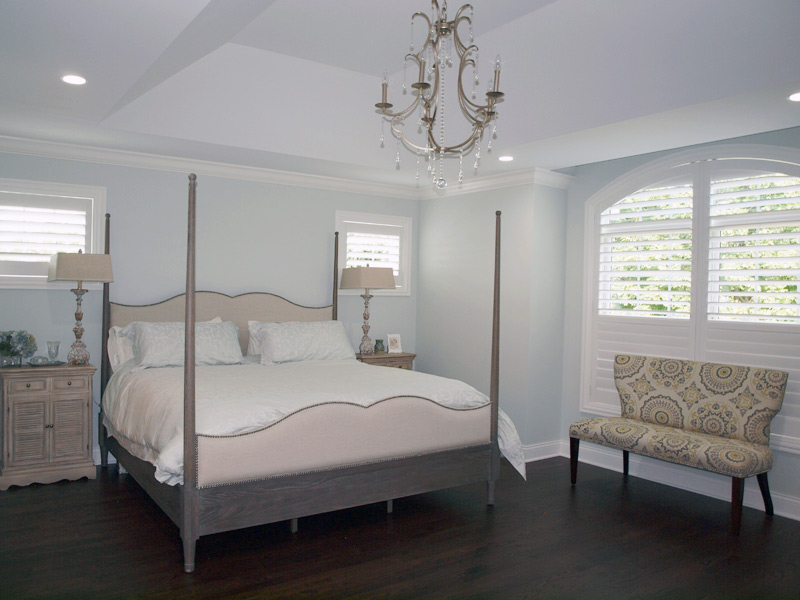 The Right Amount of Light – Properly positioned lighting will set the tone for your entire room — ensuring your space is comfortable, not clinical. The bathroom is an easy room to overdo it in, but softer, properly focused lighting is best if you want to avoid the operating table look.
All in all, incorporating these well-planned adjustments into your remodel can work now and as you start to age in place. Set up a time with John to discuss your project and needs. Or, register to attend an upcoming workshop to learn more about the remodeling process. You can also gather some great design ideas from the Normandy photo gallery or by following Normandy Remodeling on Facebook and Instagram.