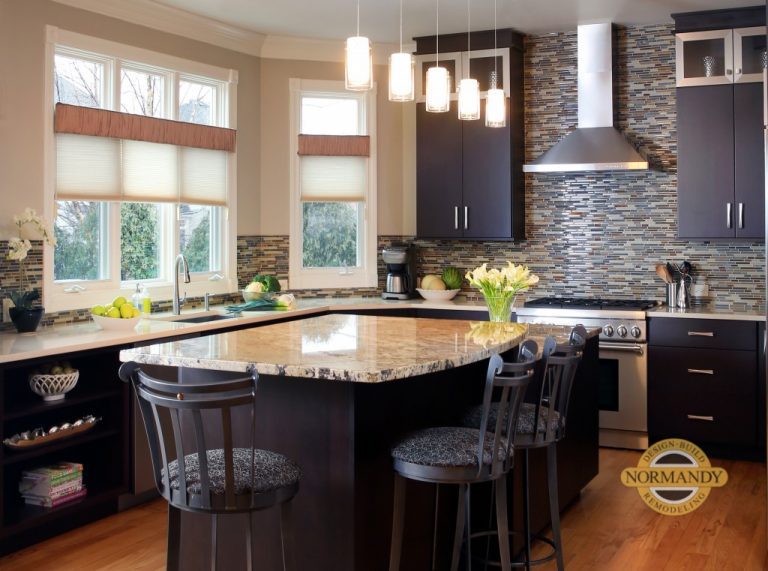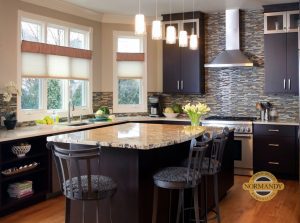 Prior to a renovation, kitchens are often in need of more than new cabinetry and countertops. Typically, the space also requires some forethought to the layout and overall functionality.   Normandy Designer Leslie Lawrence Molloy, CKD has insights on some of the most common kitchen design issues that owners are struggling with today.
"Whether it wasn't done right the first time or could be improved upon, there are often a few design issues that are fairly common," said Normandy Designer Leslie Lawrence Molloy. "However, solving these issues is a different story as each space and situation is truly unique."
Here are some of the common problem areas, and some tips to avoid them: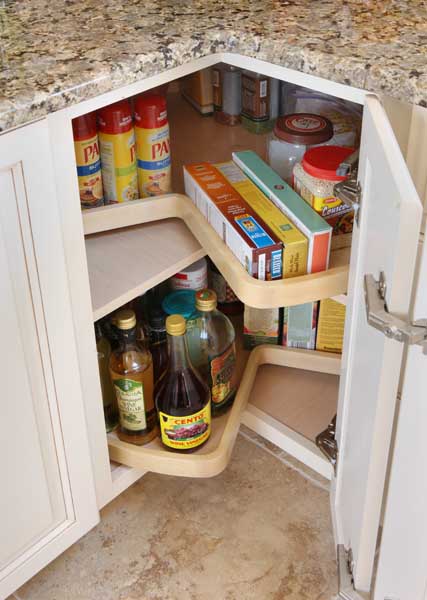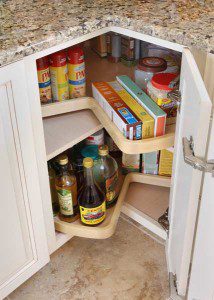 Tight Spaces – The clearance needed around an island or kitchen table is often underestimated as people try to get as much storage and seating as possible. However, the area around the island or table needs to be large enough to allow traffic to easily flow around it, and even more, space is needed to accommodate chairs or stools.
"While islands are useful and a popular choice in today's kitchens, it won't work without proper clearance," said Leslie. "But, if an island just won't work for your kitchen, there are other options to consider, such as a peninsula."
Inadequate Storage – Nowadays we have the opportunity to maximize every nook and cranny in the kitchen. However, prior to renovating, most kitchens have builder-grade cabinets that are lacking the tools to efficiently store everyday items. Customizing cabinetry is one way to ensure that there's room for all of your kitchen essentials, including pots, plates, silverware, and appliances.
"Upgrading your cabinetry with storage components such as appliances garages, dividers, and spice racks or a lazy Susan can provide more storage within your kitchen without having to make the space bigger," noted Leslie.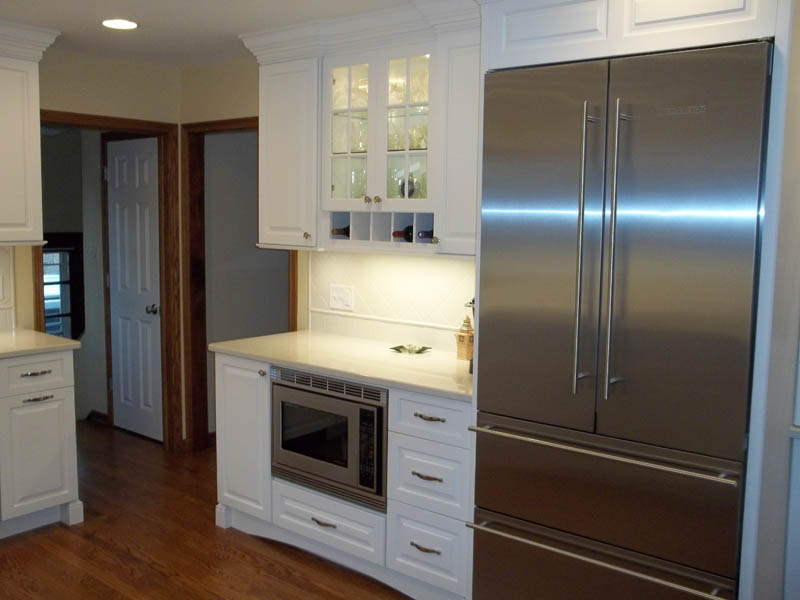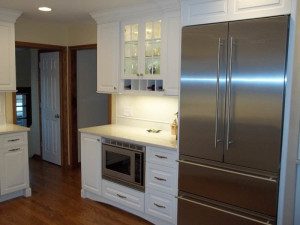 Ill-Fitting Refrigerators – It is important that your fridge corresponds with the size of your kitchen. When the refrigerator is too large, you won't be able to open the doors all of the way or pull out bins due to the placement of the walls.
"It's important that your appliances fit into your kitchen," said Leslie. "Plus, there are other options besides one large refrigerator unit. Refrigerator drawers are a great option and can provide the additional refrigeration capacity that you need, often at a more convenient spot."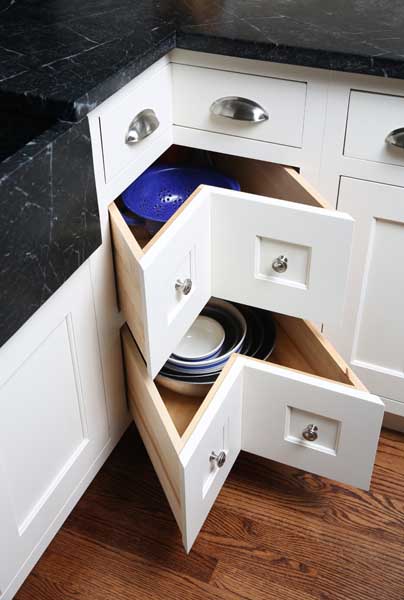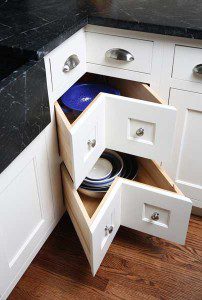 Corner Cabinets Clash – In this scenario you'll find that cabinet placement wasn't well thought out, resulting in frustration.  It's not uncommon to find two cabinets crammed into a corner, but without proper planning, they may rub against each other or not open all the way.
"Corner cabinets don't have to be awkward," said Leslie. There are plenty of innovative ways to incorporate drawers or pull-outs that make the cabinet contents easy to reach without any frustration."
Do you have any of these issues in your kitchen? Working with a designer is a great way to come up with a solution. Set up a time to talk with Leslie to ensure that the end result of your kitchen remodel is a beautiful and functional space. You can also register to attend one of our free, upcoming kitchen seminars to learn more about the basics of kitchen remodeling.  Follow Normandy Remodeling on Facebook, Twitter and Instagram for design ideas and inspiration.