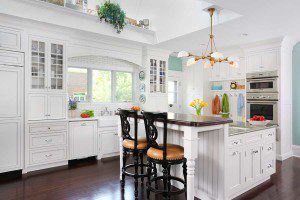 If you're 5'7", congratulations! You're among an elite group of "perfect-heighters", meaning the standard countertop height of 36 inches was specifically designed with you in mind. For the rest of us, that unfortunately means our countertops aren't tailor-made for us. Good news is, you can raise or lower your countertops to your liking, making that complete kitchen gut and remodel as customized as it gets.
Normandy veteran Liz Reifschneider knows the ins and outs of creating a customized kitchen, especially when it comes to countertops. "When someone decides to lower or raise their countertops, it's usually because they're an avid baker, looking for the perfect height to knead dough or roll out cookies," say Liz. "In other cases, people who are closer to 5 feet tall and under or 6 feet tall and over may greatly benefit from an adjusted countertop height as well. This can help ease back strains and aches from a work surface that is too high or too low."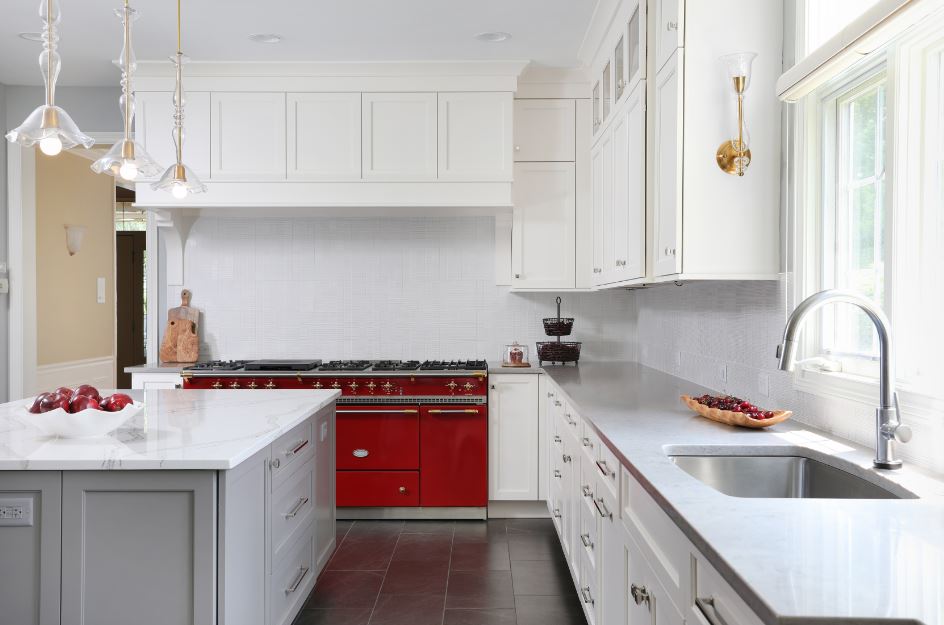 Before you decide to lower or raise your countertops, there are a few things to consider, the first being the cabinets themselves. "The height of your cabinet boxes will need to be adjusted from the standard, which virtually all cabinet makers can do. They will need to be shortened or heightened depending on whether you're looking for a higher or lower work surface," Liz notes. "When doing this it's important to keep your cabinetry's toe kick at the standard height so that while standing in front of them, you still have that important toe space and so that they don't necessarily look like they've been changed in height."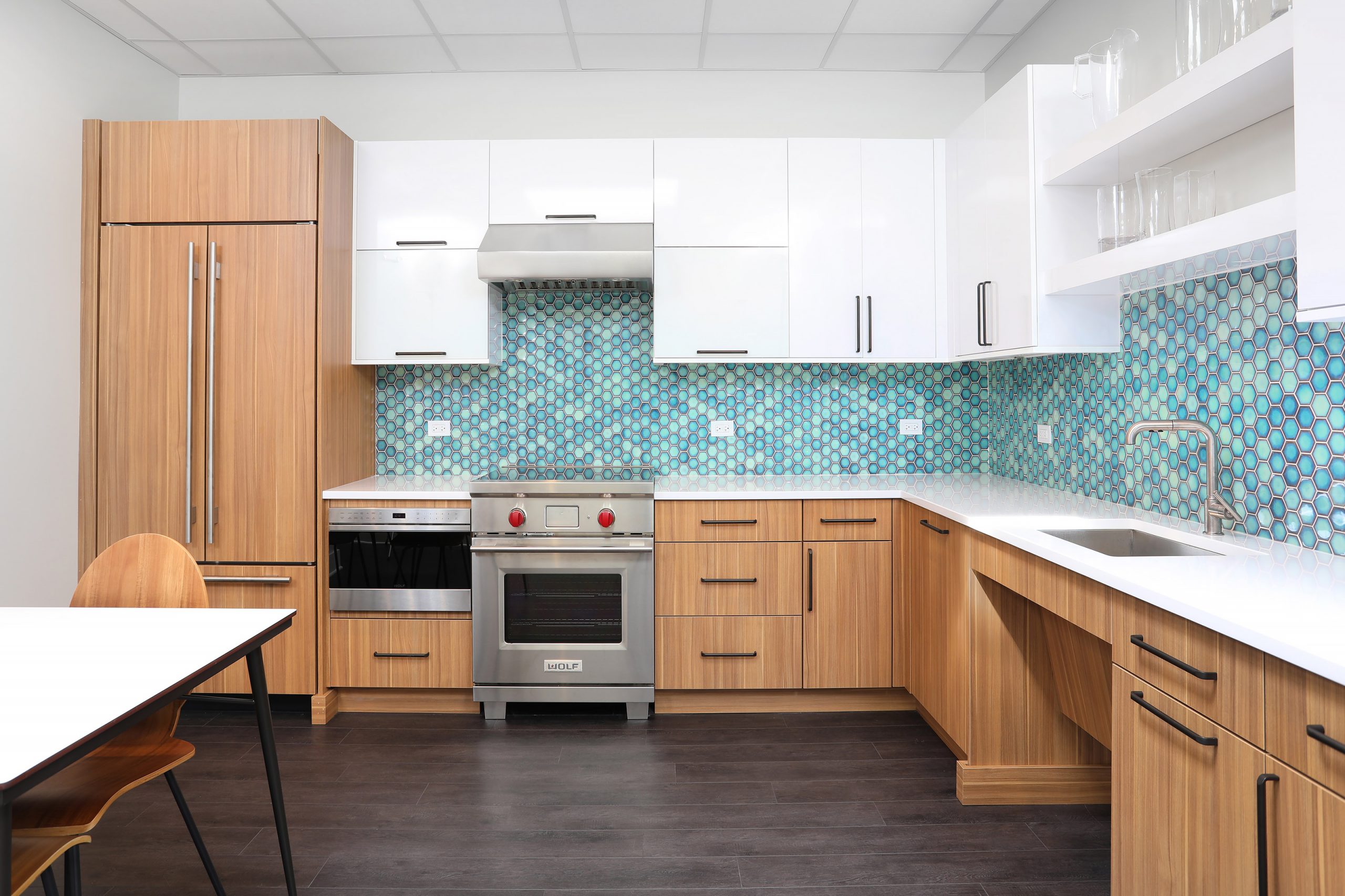 You may be wondering how high is too high, and how low is too low? "Although standard desk height is 30 inches, we recommend and more commonly see a 34 inch height on the low end. This, of course, can vary and be adjusted according to your personal preferences," Liz adds. "For taller individuals, we recommend nothing higher than 38 inches."
If you're searching for a bit more kitchen customization, set up a time with Liz to discuss your home's possibilities. Make sure to register for one of our upcoming virtual seminars where we'll discuss all things kitchen, bathroom, and even additions. Follow Normandy Remodeling on Facebook and Instagram to keep up on the latest home remodeling trends and maybe even learn a hack or two.