Practical, Transitional Kitchen Renovation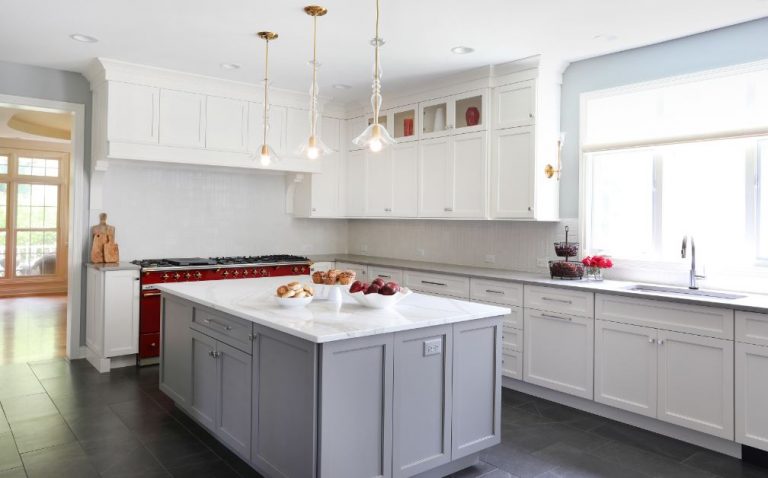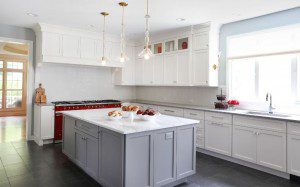 These homeowners had a taste of their dream kitchen after remodeling while living on the East Coast. However, moving to Naperville meant that they were back at square one. The kitchen in their new home was cramped, dated, and lacked counter space. Ready to remodel again, the homeowners brought in Normandy Designer Liz Reifschneider.
The newly renovated space features gray and white cabinetry and an assortment of beautiful, yet durable design decisions. This includes quartz countertops, a porcelain tile floor, and a ceramic, textured backsplash. Each of these items requires minimal maintenance and will stand the test of time. Gold light fixtures and a red La Canche range also catch the eye.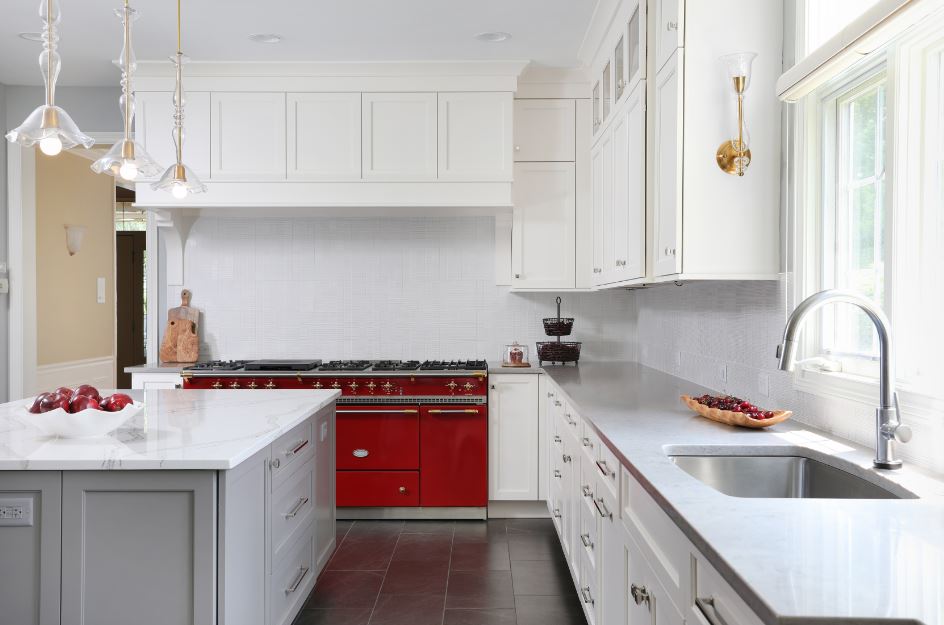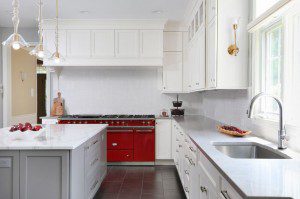 "This range is 70 inches, so it is taking up some major real estate," noted Liz. "For perspective, ranges larger than the standard 30 or 36 are either 48 or 60 wide, so this one gives you even more cooking surface and oven space," said Liz.
"A lot of cooking and baking that happens in this kitchen, so it will certainly be put to good use."
Looking around, you can tell this kitchen is the hub of the home. There is a large island solely dedicated to food preparation and a second island nearby for eating meals, doing homework, and entertaining.
"We mapped out how to navigate this kitchen and were strategic about everything from drawer placement to planning where small appliances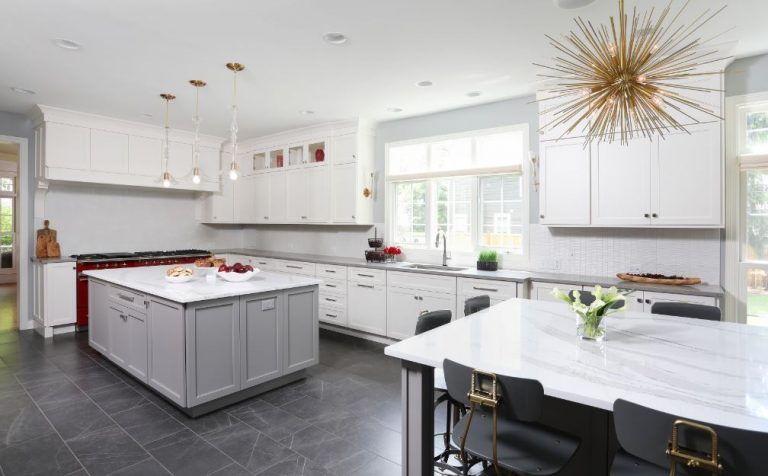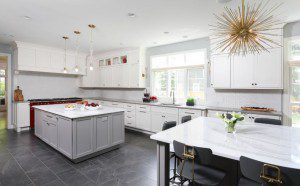 would be placed," said Liz. "This ensured that time spent working in the kitchen would be easy and efficient."
A closed-off butler's pantry, which went unused, was incorporated into the space to enlarge the kitchen.
"Once we knocked out the butler's pantry, we needed to put a beam in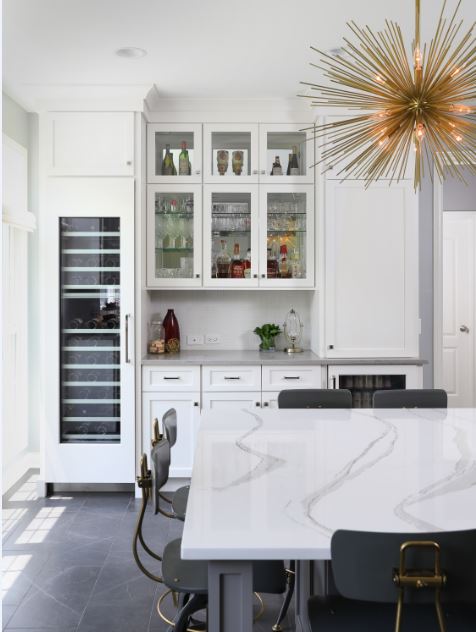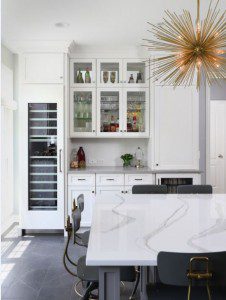 the ceiling to open the space up," said Liz. "Some of the ductwork to the range and upstairs bedrooms also needed to be rerouted."
After these fundamentals were taken care of, the fun could begin. A bar area was added with a wine refrigerator, beverage fridge and plenty of cabinetry. Mirrors were placed behind the glass cabinetry, to provide depth to that area and reflect light.
Are you ready for your next remodel? Set up a free consultation with Liz to get started. You can also visit the Normandy photo gallery or follow Normandy Remodeling on Facebook, Twitter, and Instagram for more design ideas and inspiration. There is also a free kitchen remodeling seminar coming up. Details and registration can be found here.