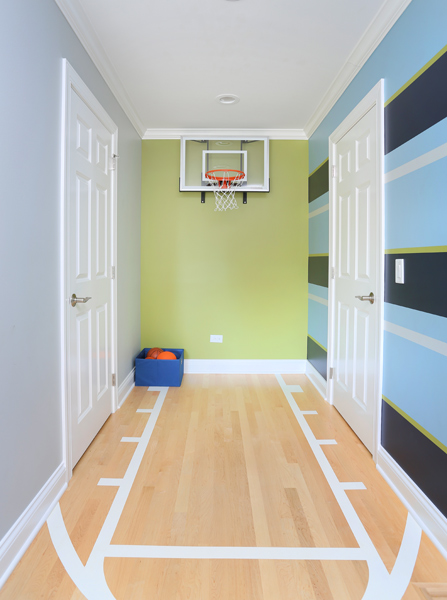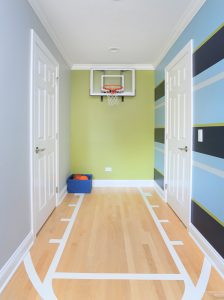 It's safe to say this room is a slam dunk. When designing a child's room, it's important to let them shine a spotlight on their individuality. For these homeowners, their child loved all things basketball. What better way to show his love for the sport than by creating a mini court fully equipped with a dunkable net?
With the home already undergoing a variety of renovations, the children figured this was the perfect time for them to get in on the action. Located between a closet and bathroom, this well-lit rectangular area was the perfect spot to incorporate this future NBA star's practice grounds. Paired with three multi-colored walls, Normandy Designer Chris Ebert was able to make a space nothing short of pure basketball perfection.
Interested in incorporating a one-of-a-kind room into your renovation? Set up a time to talk with Chris or visit one of our upcoming workshops. Make sure to follow Normandy Remodeling on Facebook and Instagram for all your home-inspo needs.