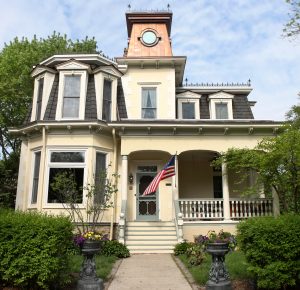 You can expect to see a diverse sampling of architectural styles throughout the Chicagoland area. While it's easy to appreciate the beauty of ornate Victorian homes and charming Colonials, it can be difficult to identify all of their defining characteristics. A better understanding of what makes a Tudor style different from a Spanish-style home helps to ensure that renovations or updates are consistent with the theme and original architecture of the house.
"Each architectural home style has a different look," said Normandy Designer Vince Weber. "However, with each addition or renovation that we encounter, there is one common goal and that is to ensure that the new add-on is as seamlessly integrated as possible."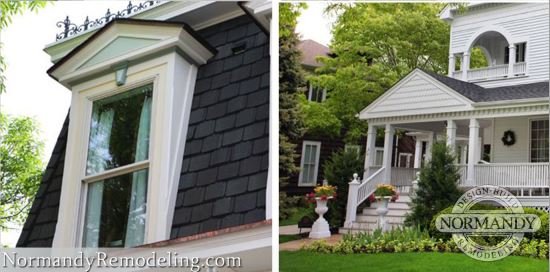 Victorian – Victorian homes are often ornate, sometimes with bay windows, a mixture of exterior materials, and decorated trim.  They frequently include terraces and grand entrances, and usually have a wraparound front porch. They are typically narrow and tall, with dormer windows, impressive towers, and turrets that give the home a quaint feel. These homes also usually have a steeply pitched roof with a dominant, front-facing gable.
"Dormer windows are the windows that project vertically from a sloping roof," added Vince. "A gable end of the roof refers to the triangle shape formed by a sloping roof."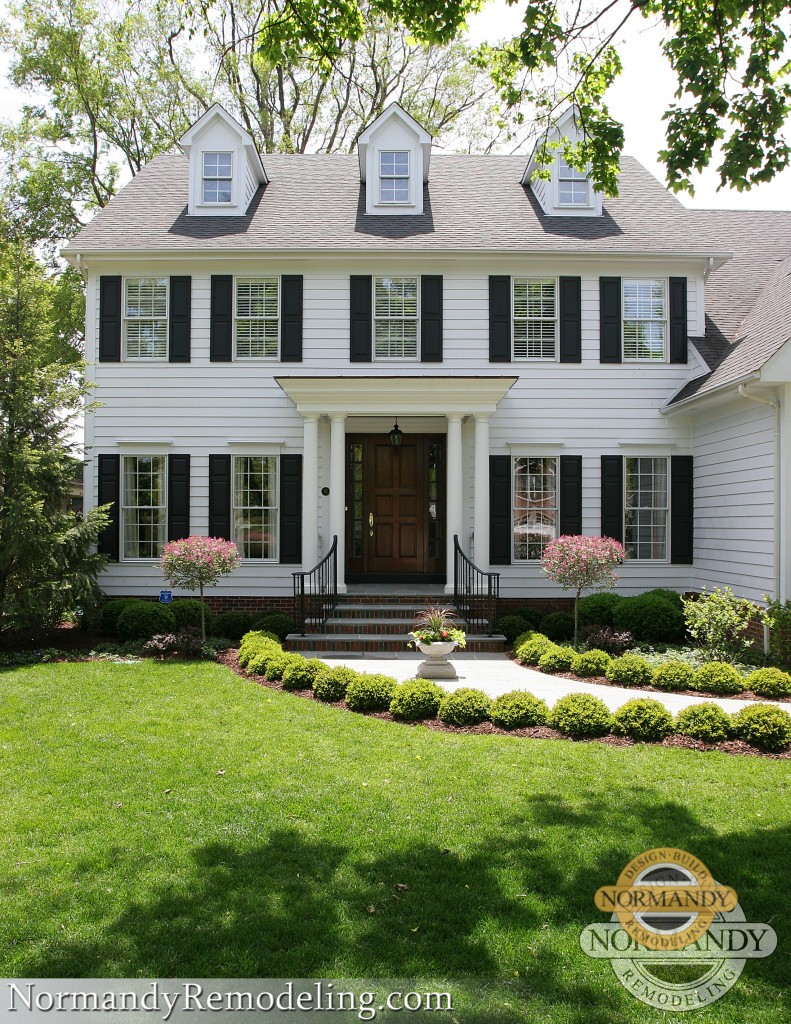 Colonial – Oftentimes, classic colonial homes are all about symmetry, with a balanced number of windows and a centered entry door. Typically, there are two windows on either side of the entry door and several windows equally spaced on the second floor, with one centered above the door. This home is usually square with a pitched roof and at least one fireplace and chimney.
Cape Cod– These cozy and charming homes have a cottage look and feel. They often have simple exterior ornamentation, with gabled dormers, shutters, and multi-paned, double-hung windows. A few other usual characteristics include a central entrance with a paneled door, clapboard siding, and a steep roof with cedar shake shingles.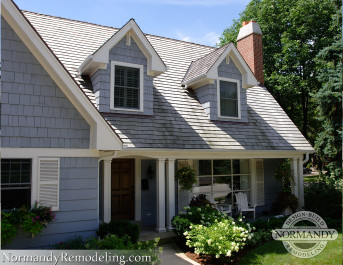 Tudor – These homes are commonly recognized for their elaborate decorative stone and half-timbering, an exposed wood framework typically filled with stucco.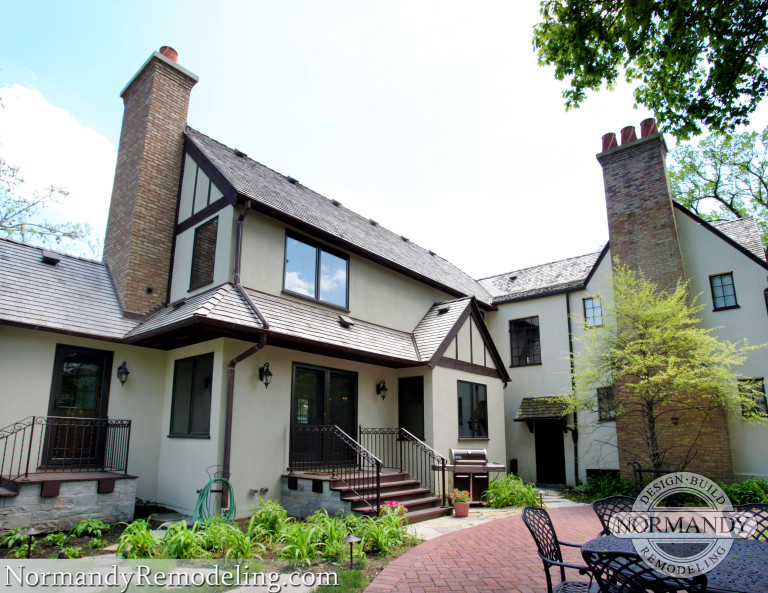 Their features often include narrow windows that are clustered together and a steep, gabled roof decorated with trim. Typically, these homes also have elaborate chimneys with chimney pots, which are usually round or octagonal in shape. Additionally, the entry is typically elaborate, and usually wooden with medieval-looking hardware.
Ranch (Mid-Century Modern)– A traditional ranch-style home is all about single-floor living. These homes usually embrace asymmetrical design and have a long L or U shaped configuration. By and large, additional characteristics include a low pitched gable roof, and large picture windows that bring in a lot of natural light. Usually, these homes have a brick exterior and attached garage. "In addition to a one-story ranch, there are also raised ranches," noted Vince.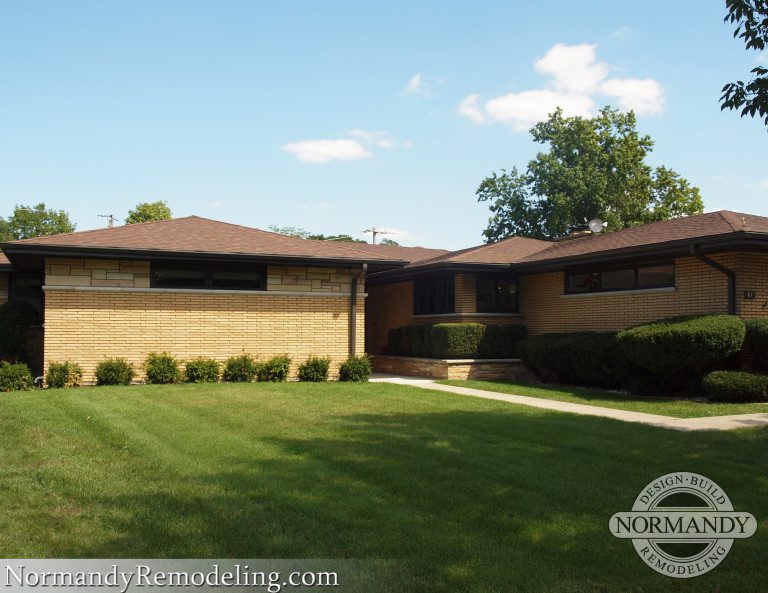 "In this case, the setup of the home will typically require you climb a short flight of stairs to reach the main living area."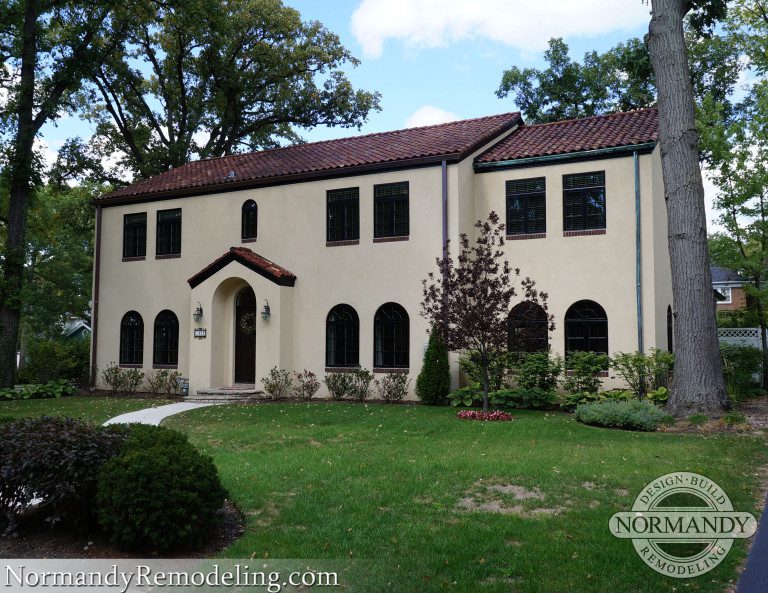 Spanish – Spanish Style homes are known for their stucco exterior and terracotta roof tiles, which are a baked clay that is brownish-red in color. Ordinarily, this home also has an abundance of curves, arches and wrought-iron detailing such as window grilles, gates and stair railings. Overall, the roof is usually flat, with a decorative, tower-like chimney. The windows are typically smaller and there is also a courtyard or patio to enjoy the outdoors.Regardless of your home's current style and your renovation plans, it makes sense to consider all the possibilities before you begin a remodel.  Set up a time to talk with Vince about how to best create a seamless home addition. Or, register for Normandy's upcoming addition seminar to learn more about the basics of adding-on to your home. You can also follow Normandy Remodeling on Facebook, Twitter and Instagram for more information, ideas, and inspiration.