Chicago Kitchen Turns from One Century to the Next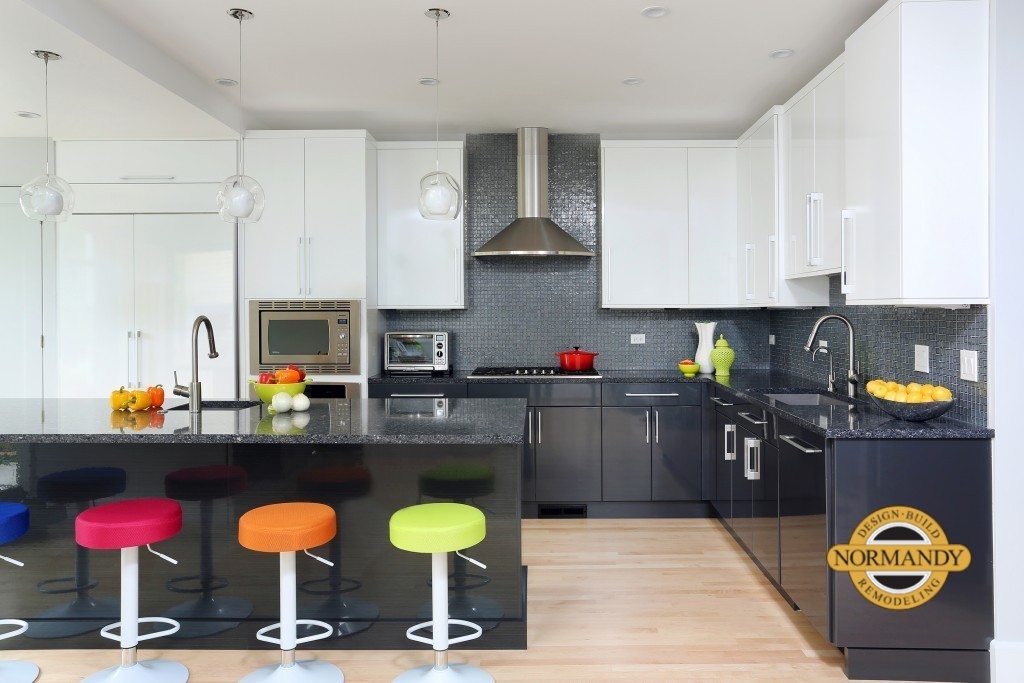 Built-in the early 1900s, this turn of the century kitchen was small, lacking storage space, seating, and cooking zones. While it had gone through a few cosmetic changes over the years, it was long overdue for a major overhaul, and Normandy Designer Stephanie Bryant, CKD was brought in to do the job.
"The homeowners requested a small back hall closet for coats and shoes as well as more storage space for small appliances," said Stephanie. "They also desired additional counter space to create their delicious masterpieces and to serve family and friends."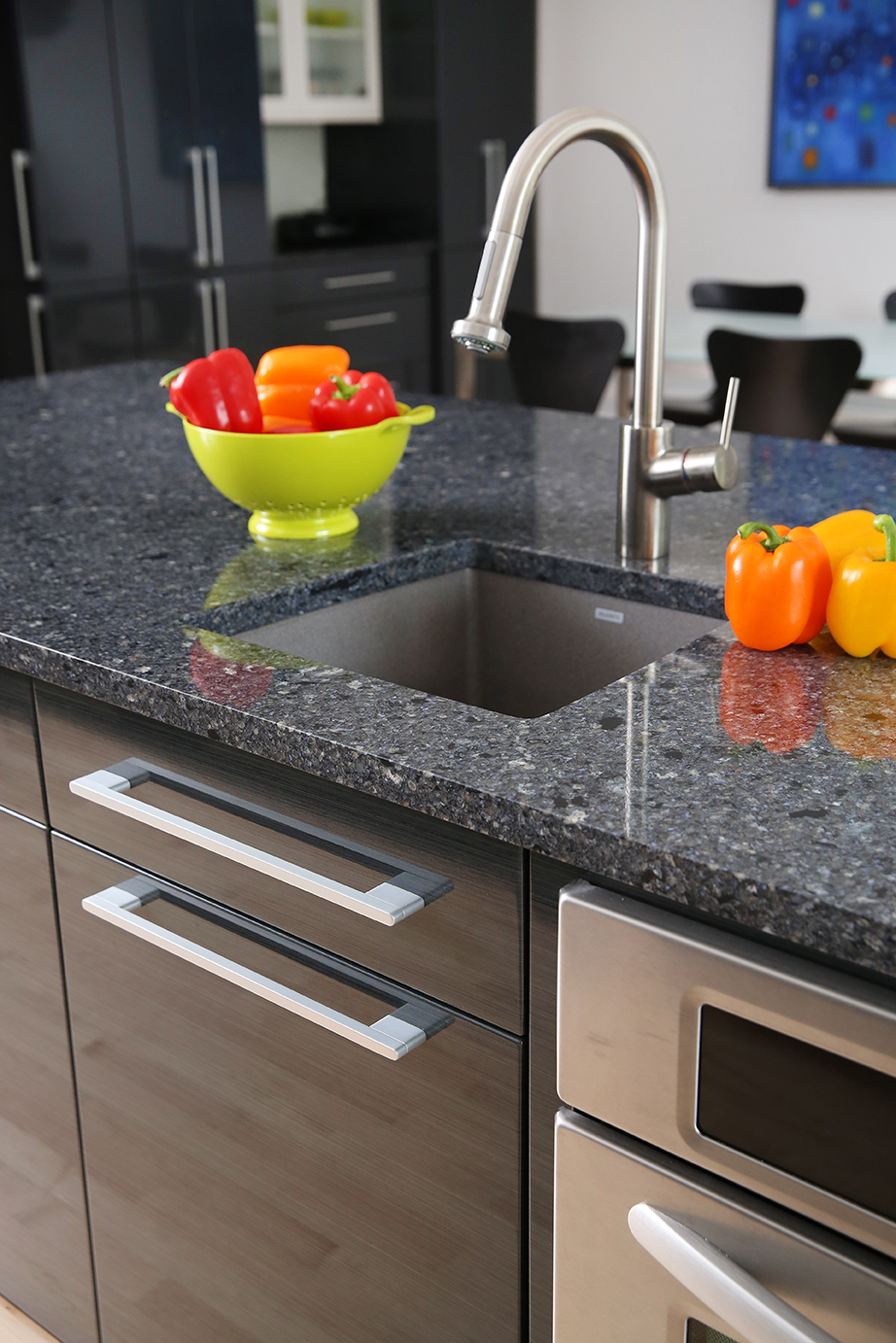 To make room for these requests, the kitchen needed to expand. Therefore, Stephanie took advantage of a small, enclosed back porch that adjoined the space.
"This covered porch was originally converted into an office space," said Stephanie. "We decided to convert it yet again, this time using the additional square footage to design a kitchen that met the homeowner's needs."
Once the kitchen was made larger, the next focus was on appliances. Because the homeowners loved to cook, a steam oven, extra task sink, and 48" wide refrigerator were incorporated.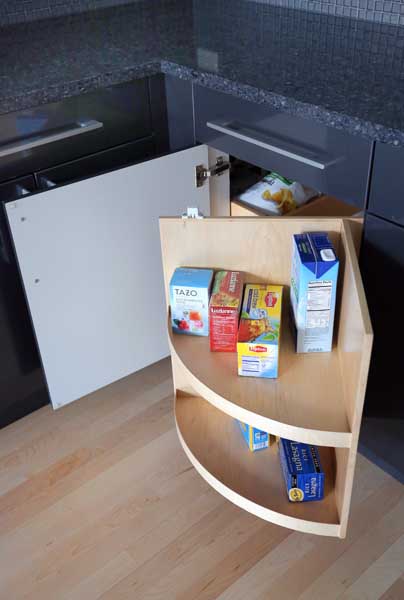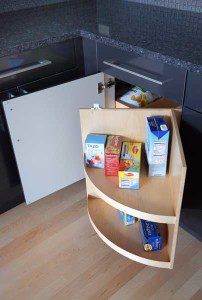 After the appliances were selected, it was time to dress up the space. The kitchen was modernized with high gloss, frameless white, and metallic charcoal cabinetry. Additionally, by eliminating the frame, the homeowners were given greater accessibility to the cabinet interior. To top it off, the design included a sleek, glass tile backsplash and easy-to-maintain quartz countertops. Hand-blown glass pendants and fun color island stools also helped to bring the contemporary look home.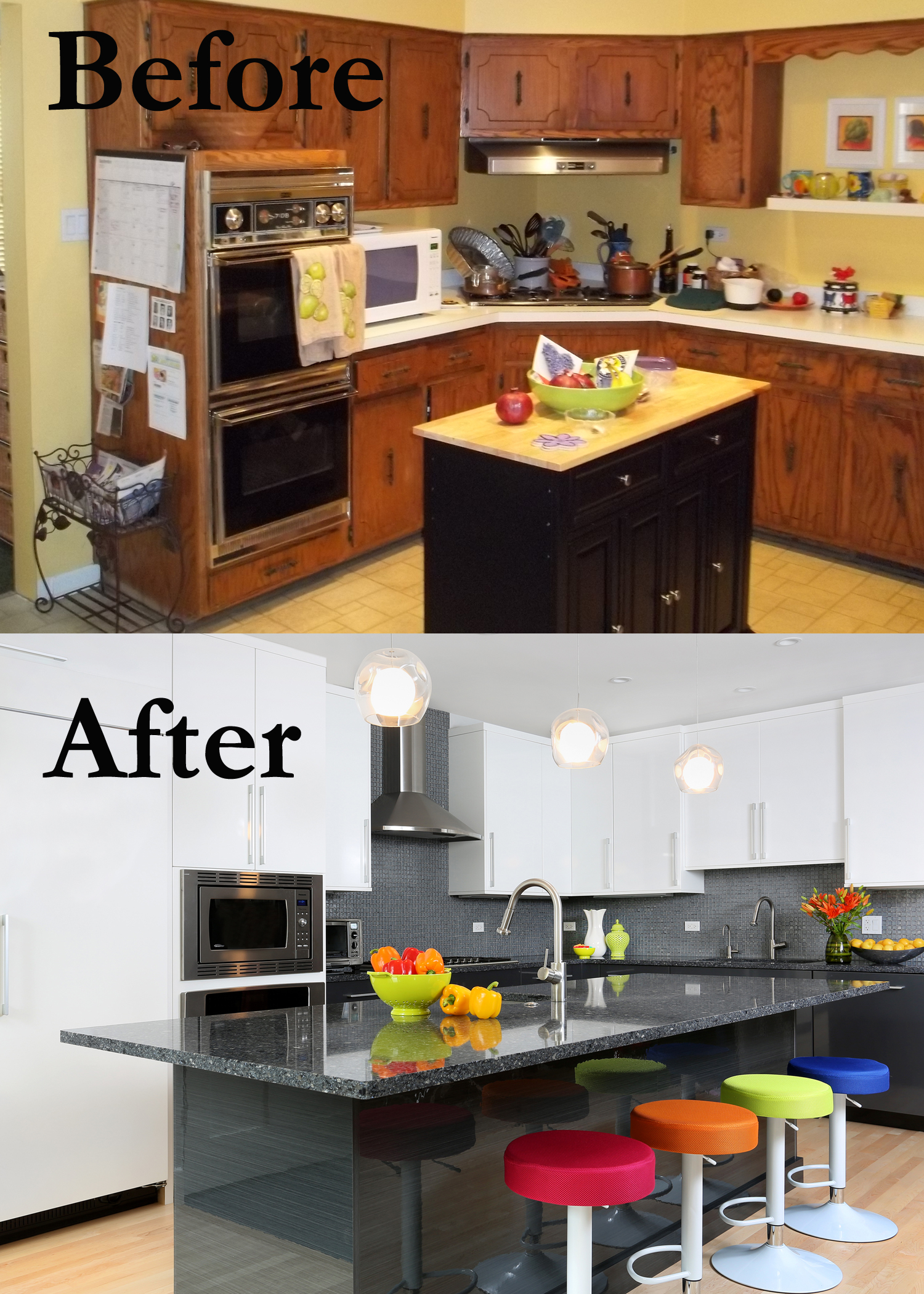 Overall, the end result is a modern space that is open, bright, and functional. There are multiple zones that allow for multiple family members to bake, can, and brew their specialty beers all at the same time. The steam oven on the island and the extra sinks also create a more functional kitchen layout for the whole family.  With the large island, the family has a wonderful new area to entertain their guests.  The new space also includes the requested coat closet, seating, and appliance storage they were seeking.
The space has now become a comfortable entertaining spot for the homeowners and their friends, where everything is very easily accessible, functional, and inviting.
Learn more about what goes into a kitchen remodel by attending one of our free, kitchen remodeling seminars. You can find upcoming dates and register here. Or follow Normandy on Facebook and Instagram for more design trends, ideas, and inspiration.