Luxury Revealed in Western Springs Primary Suite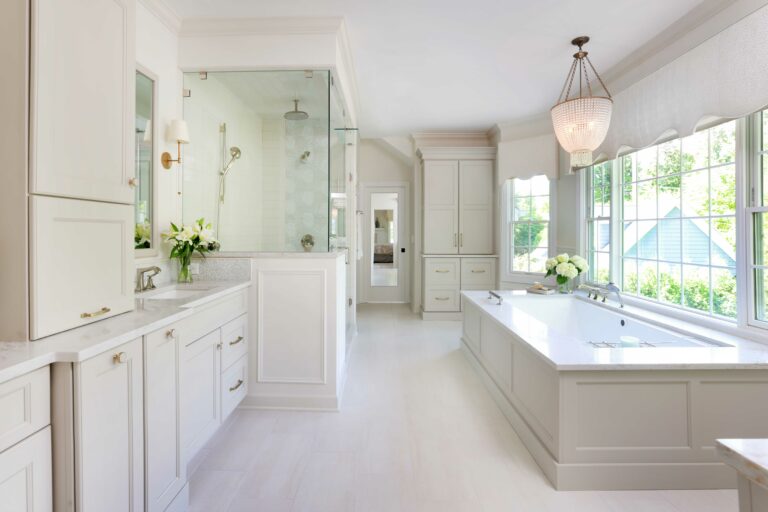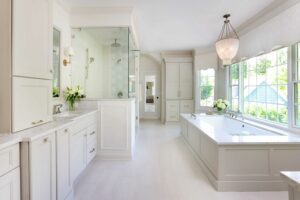 One of the joys of remodeling is the ability to design spaces that celebrate the time you create for yourself in your home, in a way that's aligned with your phase of living. Taking stock of what you are missing from your home, what you seek out when you travel, that's how you know what you'll really want in your new space.
This Western Springs couple wanted to create a primary bathroom that would be a restorative respite, filled with little luxuries that felt like pampering at every turn.
Their old bathroom was functional, but aesthetically speaking, the shower, tub, and vanity were outdated. It felt dark and unexciting, not a space that they looked forward to using each day.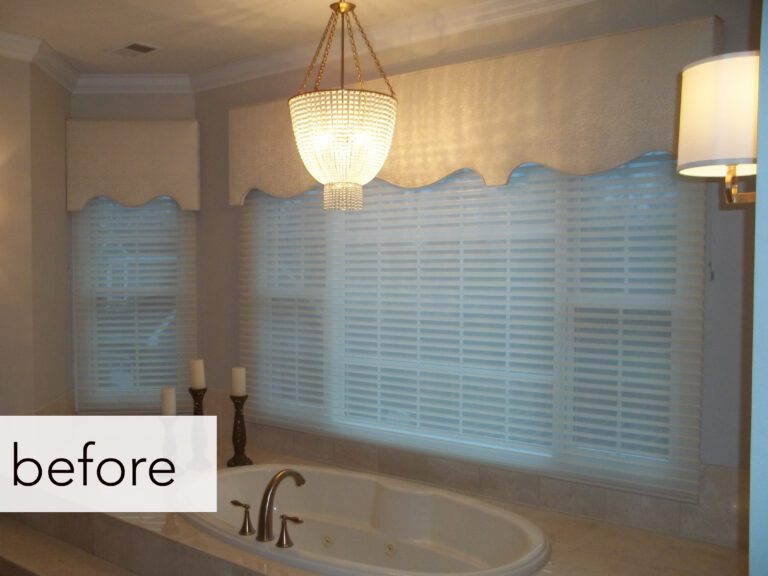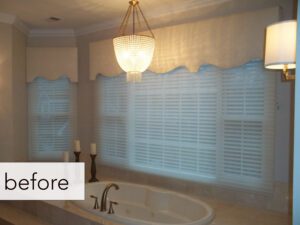 The footprint of the bathroom was spacious and remained mostly unchanged. We started by transforming the narrow tub into a deep soaking tub, wrapping the deck in wainscoting panels. The bathtub is more than just a focal point in this bathroom, it has a luxuriously heated back and bottom of the tub to make those soaks even more relaxing.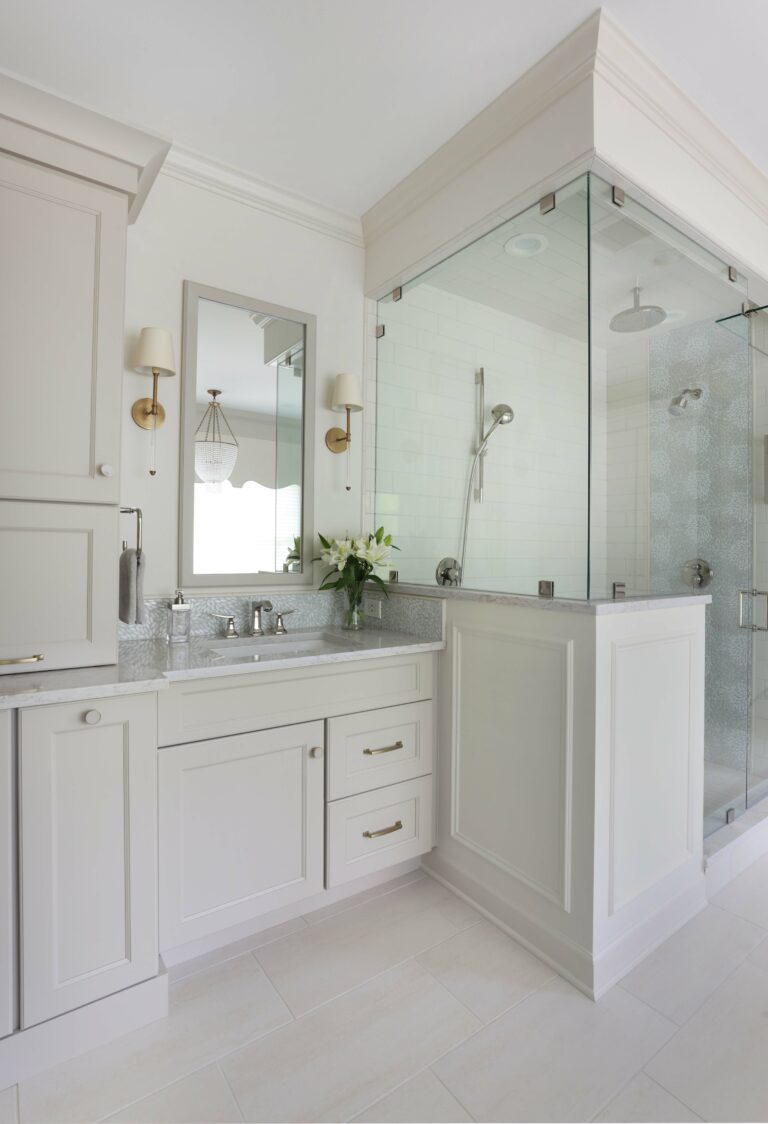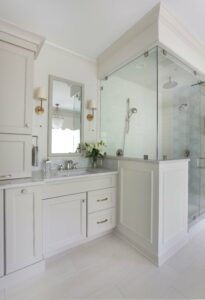 The shower walls were lowered to allow more natural light to pour in from the adjacent windows. The glass tile banner in the shower, which matches the sink's backsplash, add a touch of sparkle, and catches the sunlight. The color palette throughout is in neutral tones, but if you look closely, you can find subtle feminine touches in the design, such as the pattern in the decorative tile.
The addition of a makeup table was one notable, exquisite upgrade to the existing floorplan. It's the perfect place to slow down and pamper yourself with good lighting and plenty of storage. Speaking of pampering, one of the most under-appreciated upgrades you'll ever choose for your bathroom is a heated floor. There's something truly indulgent about warm toes on the tile in the middle of January.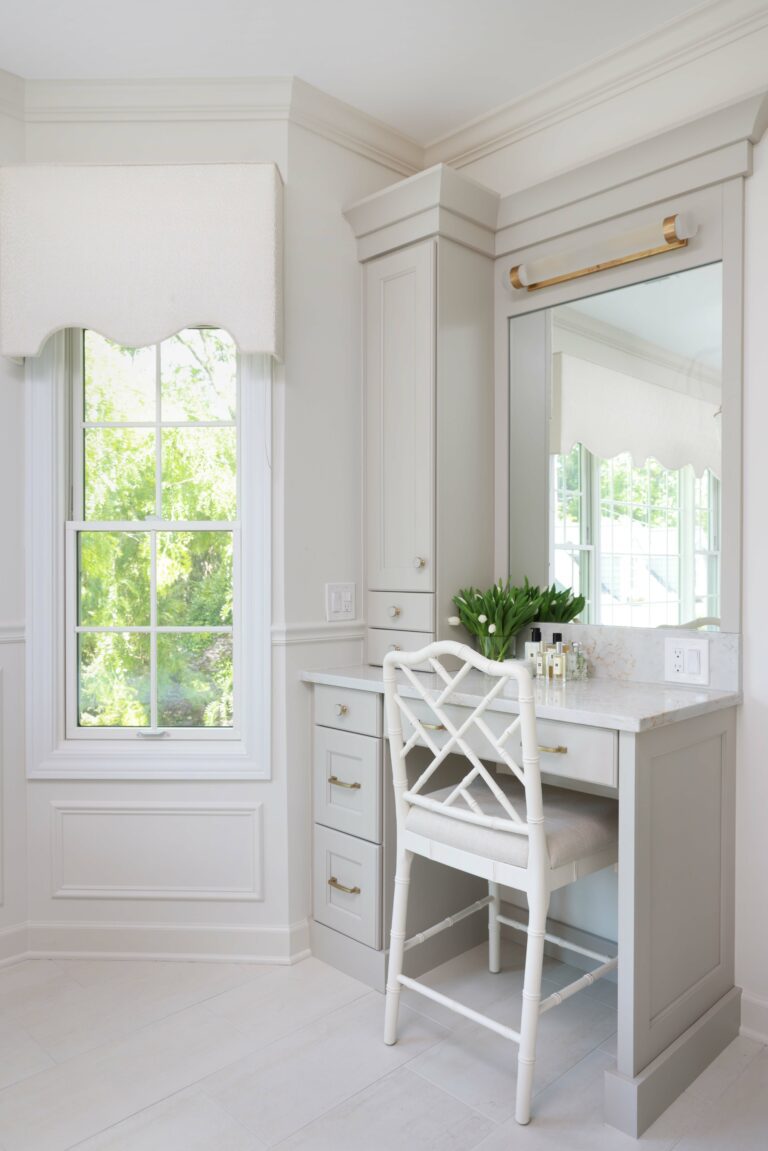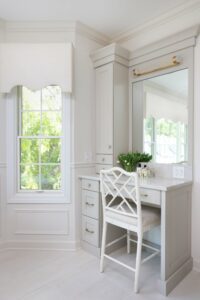 Throughout this bathroom, there is dedicated storage space for all the bathroom essentials. The tall linen cabinets are the ideal place to keep fluffy towels, and a tilt-out hamper is concealed among the cabinetry. The vanity cabinets are well appointed with features to keep everything organized and out of sight.
The bright, soothing color palette and the luxurious bathing options make this bathroom a place where they can happily linger a little longer. It's a gorgeous bathroom to begin their days and end their nights.
It's time you created your own primary bathroom that will make you want to slow down and enjoy those quiet moments to yourself. Schedule a time to talk with a Normandy Designer about ways you can transform your outdated bathroom into a primary suite you love. Find examples of our projects on Instagram and Pinterest to get started on your remodeling journey.