River Forest Forever Home gets Open Concept Kitchen Upgrade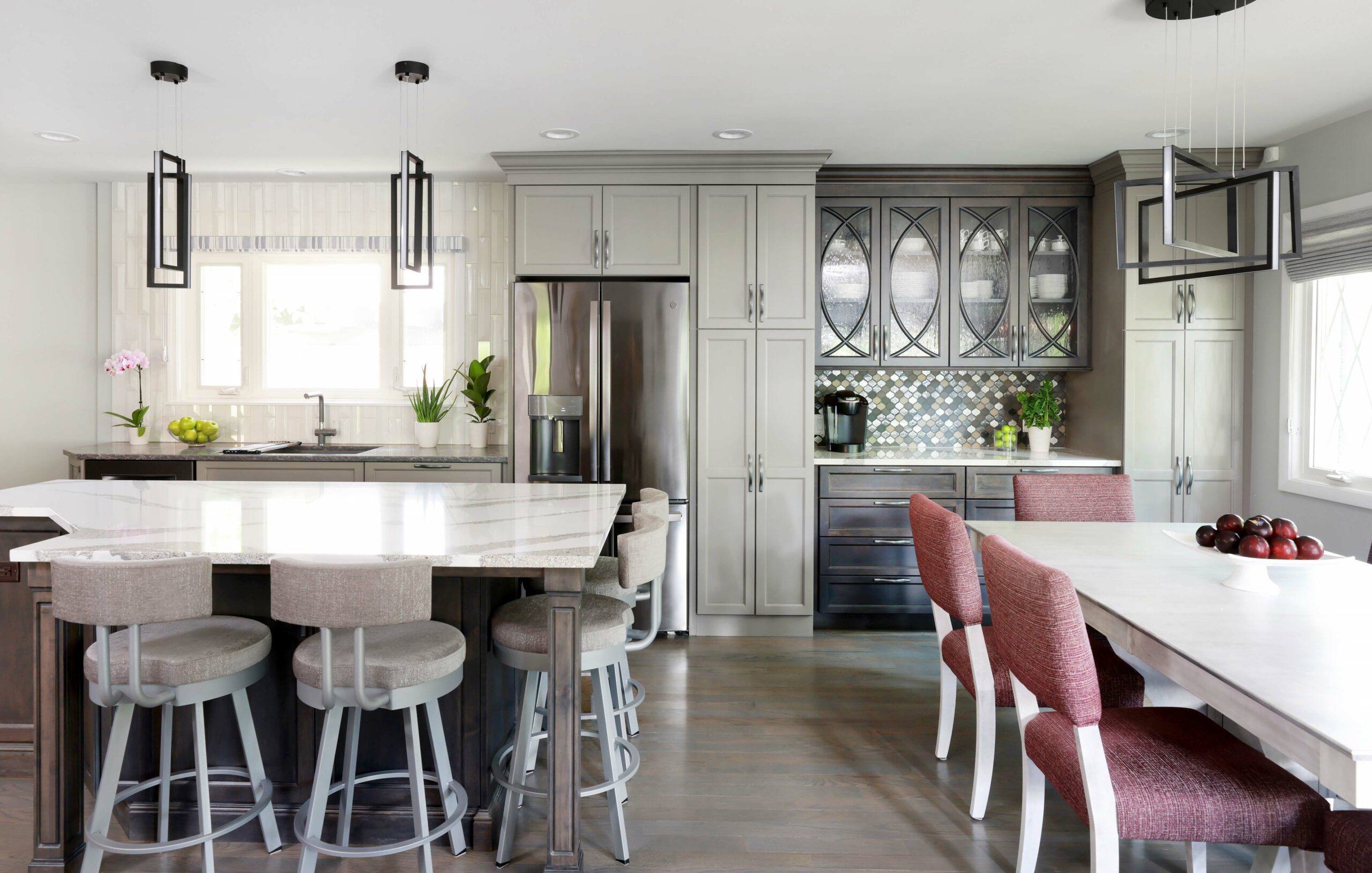 The love of family togetherness doesn't end when your kids grow up and start households of their own, but it can be more challenging to get everyone together as often as you would like. This River Forest couple wanted to live near their daughter, so when they found a house just a few blocks from hers, they knew a move was the right choice.
Although the location was ideal, the house needed a bit of updating, and the kitchen was top priority. Normandy Designer Becca Ruggiero helped them modify their home before moving in, so that it would be ready for family gatherings and so much more.
"The home is modest in size but their plans for large family gatherings and her desire for a well-appointed kitchen led us to the obvious conclusion," says Becca. "The two walls that boxed in the kitchen and separated it from the living room and dining room definitely needed to go."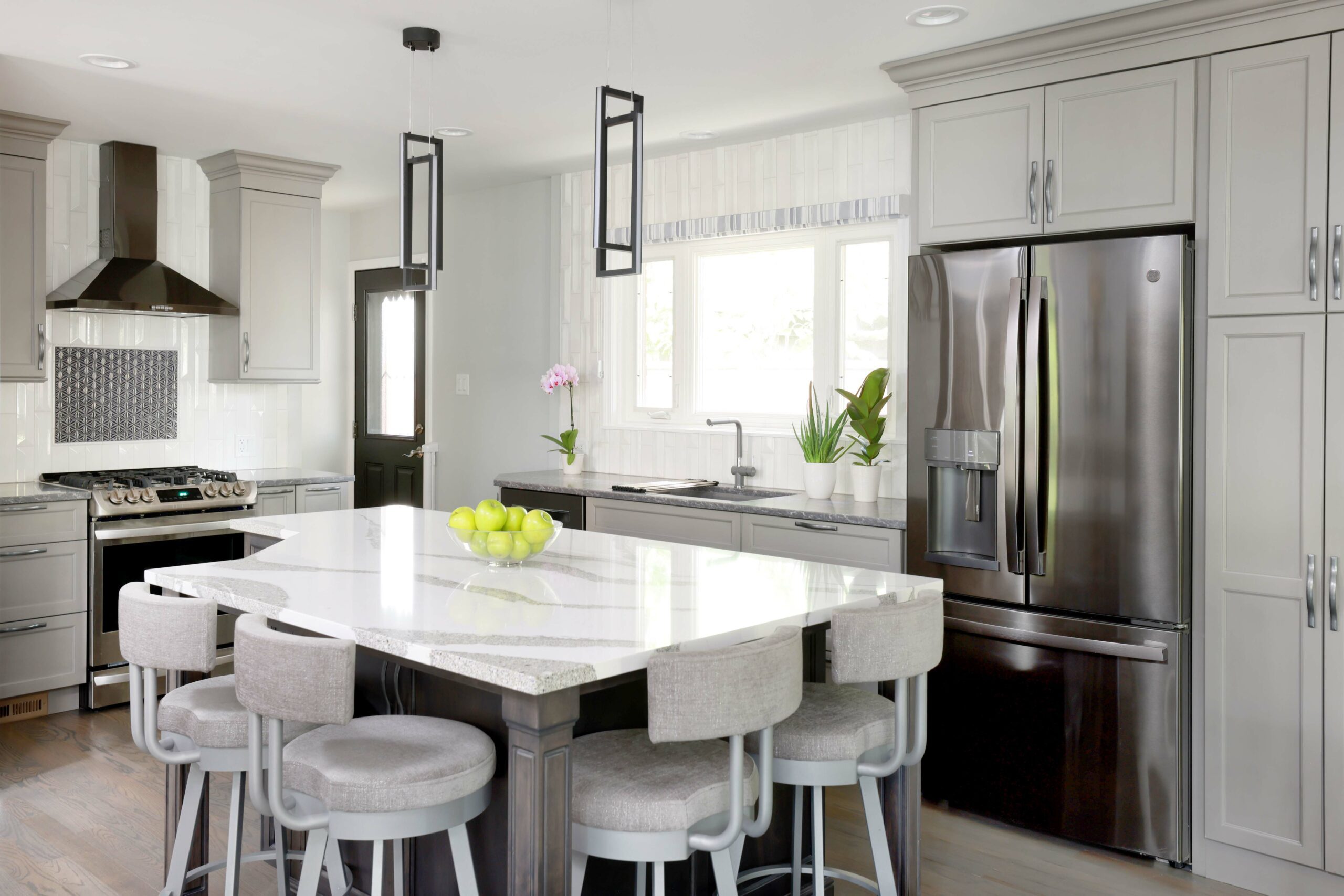 "Cooking is her love language, so we prioritized functionality, organization, and of course, proximity to the rest of the family, when creating her kitchen design," notes Becca. "The planning phase was a family affair, which made it so much fun. Even their daughter was present to help with a lot of the decision-making."
The large kitchen island offers seating for four as well as providing an ample work surface. "The kitchen's perimeter countertops are a gorgeous dark quartz in a pattern that mimics the look of a galaxy, incorporating flecks of her favorite color, purple, without being too overwhelming," says Becca. "To balance those deeper colors, we opted for a lighter stone on the island and hutch countertops. If you look closely, you can see hints of purple in those countertops, as well."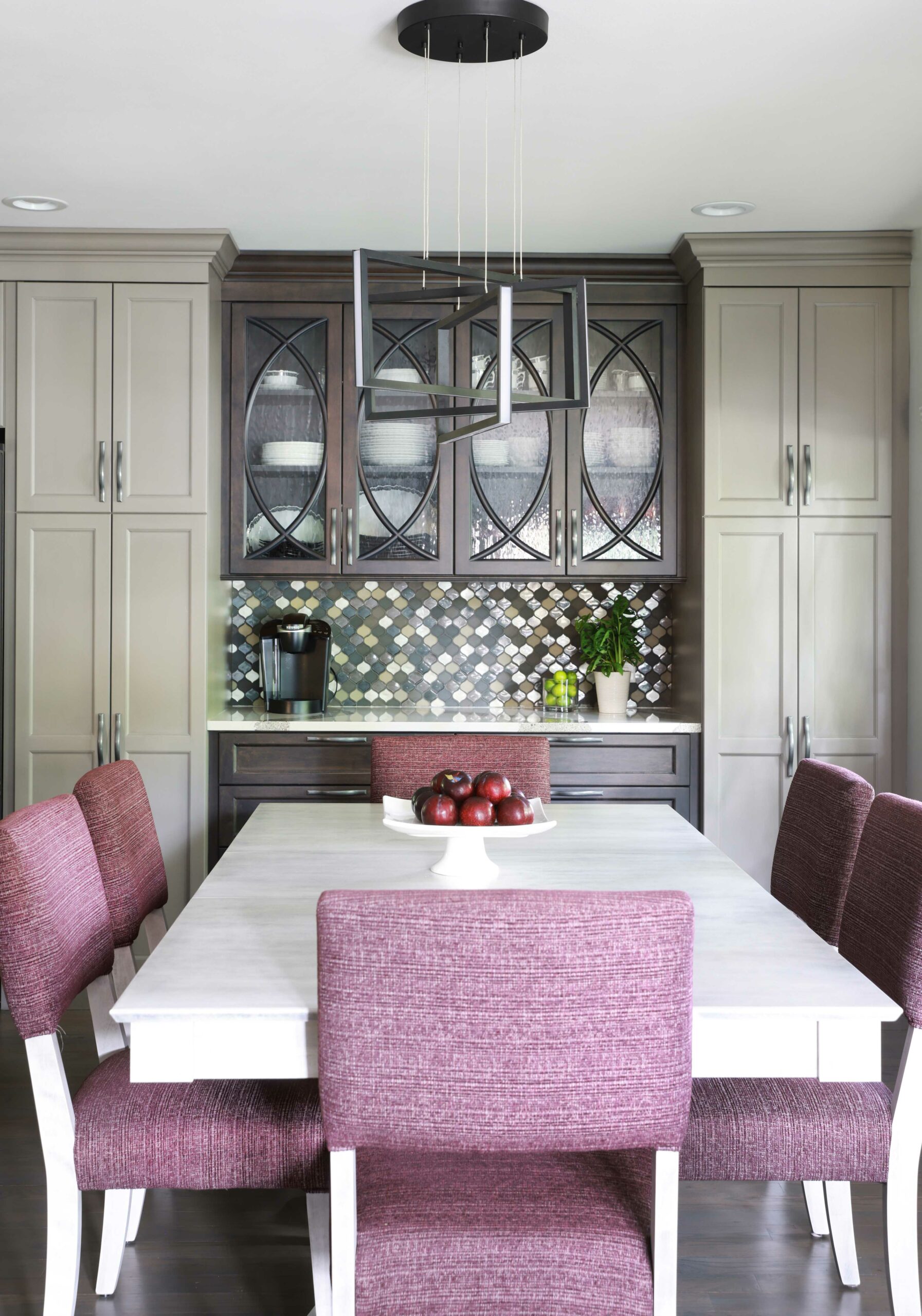 Dimensional subway tiles above the sink are installed vertically, which lends a modern feel to the otherwise relatively traditional space. "This kitchen is a balance between modern and traditional, and we were careful to make sure that both styles worked cohesively to create an eclectic space that felt rooted in the tradition she desired, but with enough emphasis on today's more modern aesthetic," says Becca.
Adjacent to the kitchen is their dining space with a traditional style hutch that also doubles as a coffee bar, making hosting a breeze. The dining area offers another nod to her favorite shade with colorful upholstery on the dining chairs.
This open and spacious kitchen is warm, inviting, and a true expression of their personalities. But it didn't start out that way. Set up a time to talk with Becca about your kitchen wish list. You will be amazed by what's possible in your home. Still in the planning stage? Register for one of our upcoming workshops or peruse our Facebook and Instagram feeds for ideas to curate your favorite looks.