Kitchen Addition Creates Connection and Flow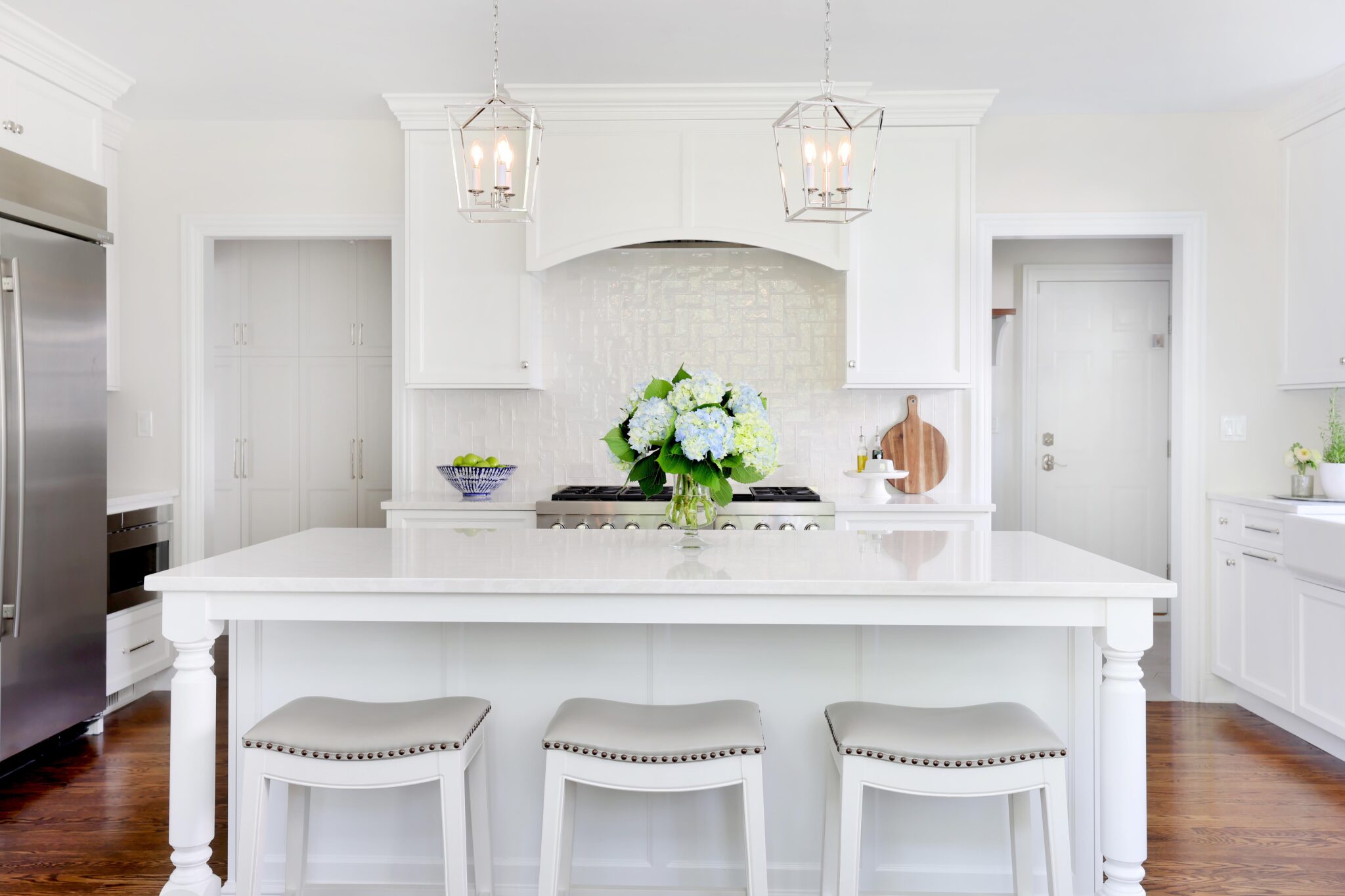 We all crave connection, which is one reason why open floorplans have become so popular in recent years. But not every home, or family, is best served by knocking down the walls and creating wide open spaces.
This traditional style Wilmette home needed a larger kitchen, but their modest addition got them so much more. Just a couple of extra square feet added in the right places created transition spaces that ease you from the back door, through the kitchen, into the dining space and even outdoors. How, you may wonder? Well, let's start at the beginning.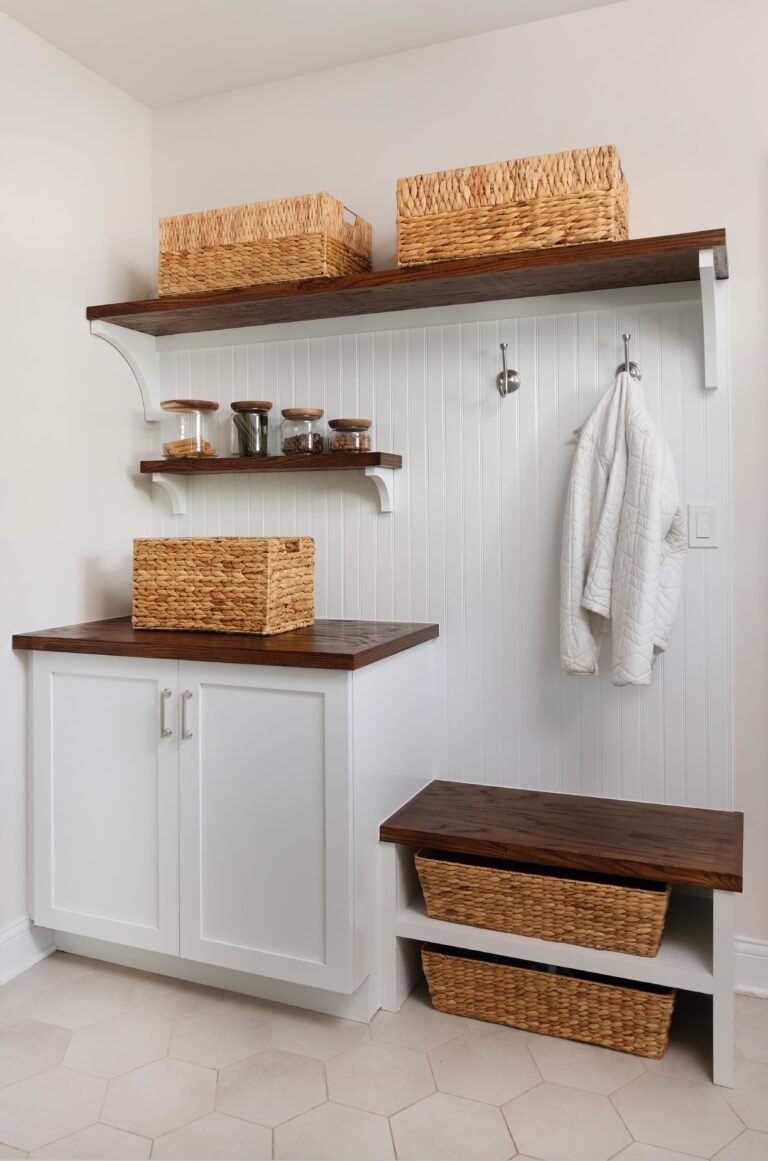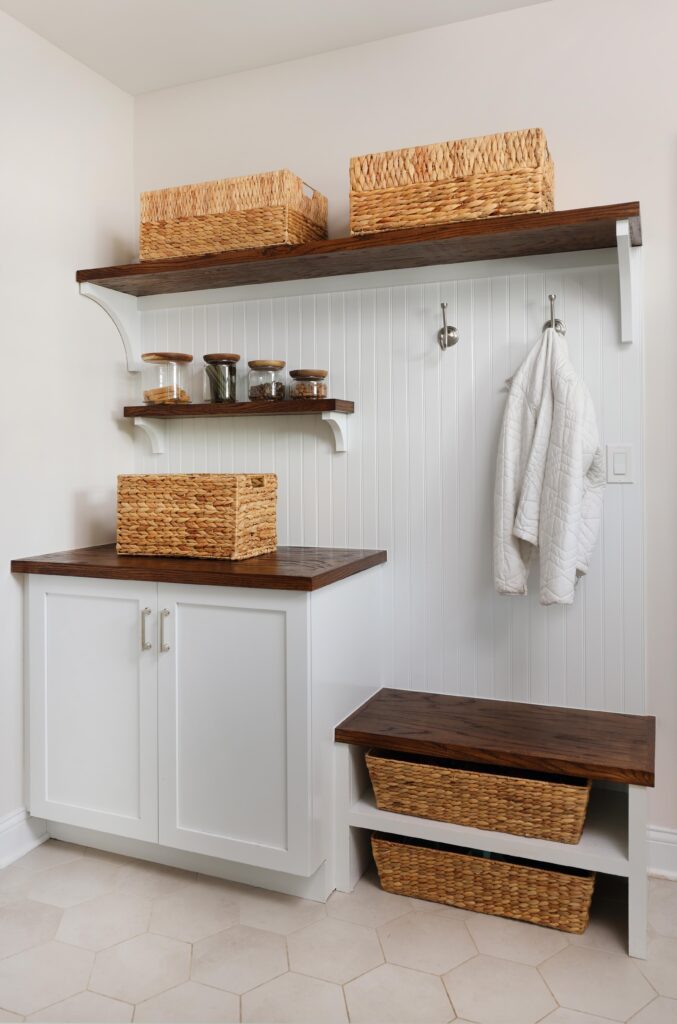 As you enter the house from the garage, you are now greeted by the mudroom, which creates a purposeful landing spot. Here, the family can unload their bags, hang their coats, and store their shoes, instead of stepping straight into the kitchen as they had done in days past.
The kitchen itself is large, but well-proportioned to the home. The white kitchen cabinetry with a nod to traditional styling is complemented by large windows above the casual dining space. The room is bright, inviting, and classic.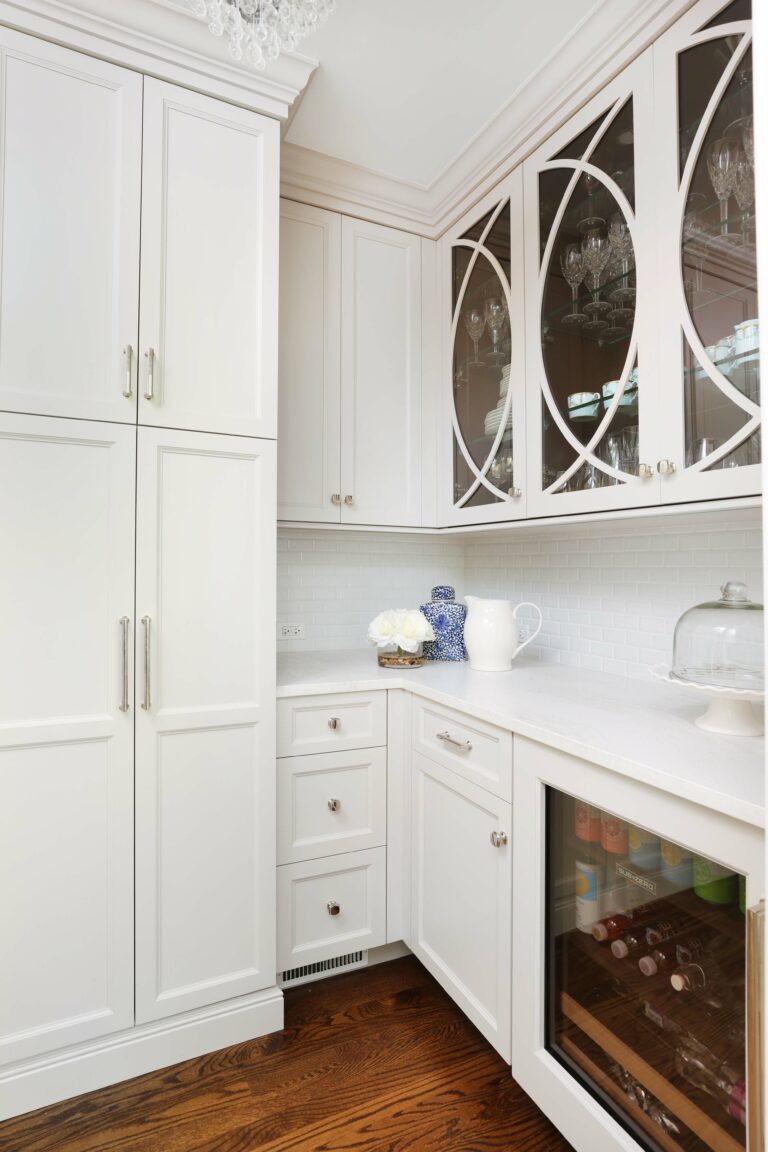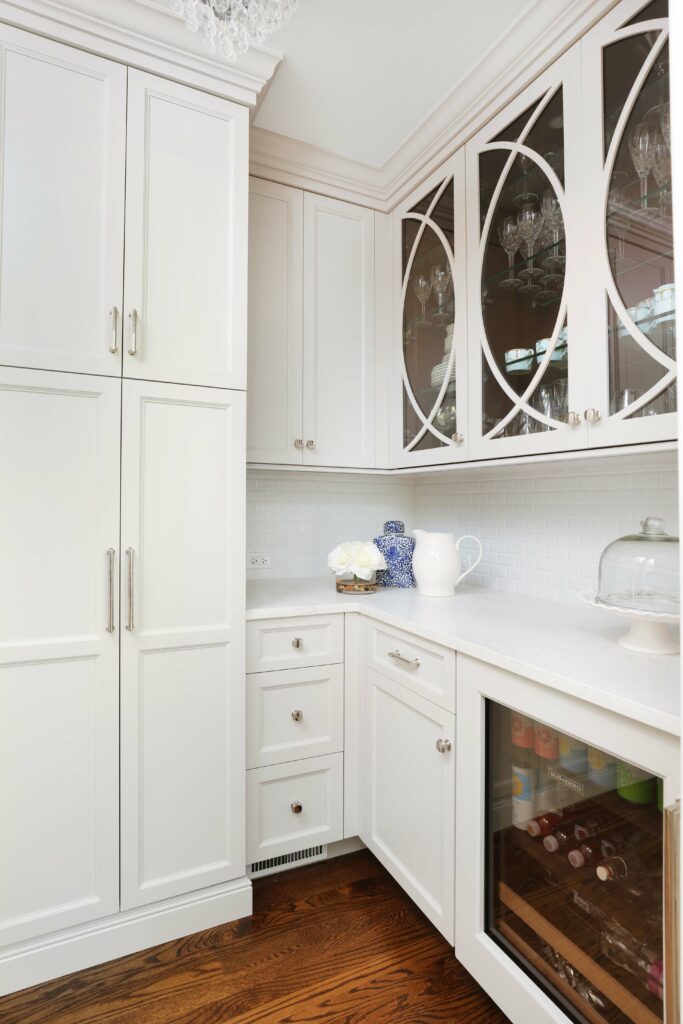 The dining room is an obvious destination from the kitchen, and in the newly remodeled space you are shifted from food prep to exquisite dining, thanks to the visual cues you'll find along the way. The shift in environment is palpable, from the bright spacious kitchen to the chandeliered butler's pantry. Complete with beverage center and floor to ceiling cabinetry, this space sets the stage for an indulgent experience.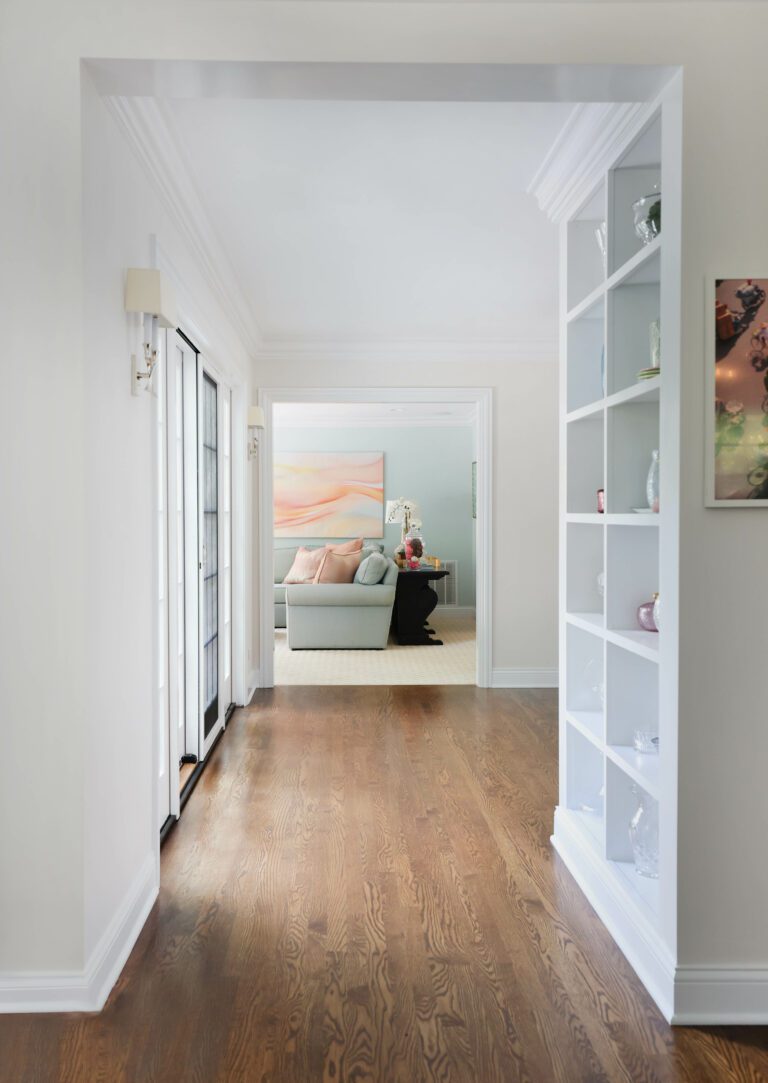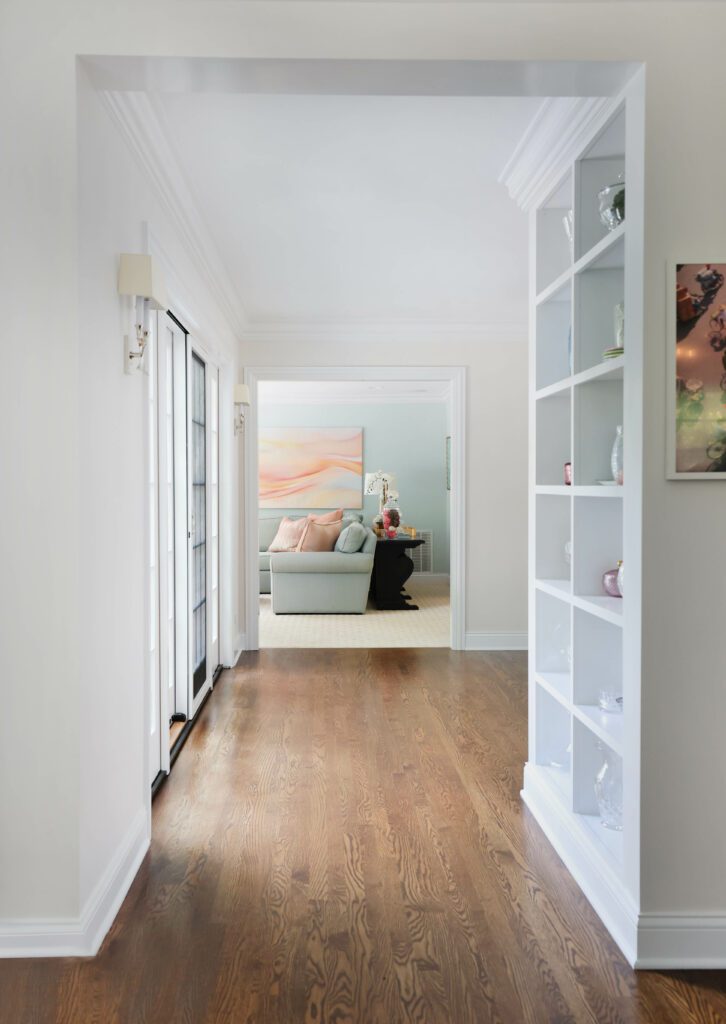 Beyond the dining room, you'll find a wall of windows and glass patio doors, connecting not just the dining room to the back yard, but this new space acts as a transition from the kitchen to the family room as well. This area may be one of the most easily overlooked elements of the addition. Its location and function makes such sense, you would assume it's always been a part of the home. Now you can grab popcorn from the kitchen and head straight into the family room for movie night or bypass the formal dining room altogether and take your dinner al fresco in the summer.
Purposeful transitions are what helped this addition flow thoughtfully from room to room and is a prime example of smart design and reimagining a space with fresh eyes. If you would love to envision a completely different flow to your home, reach out to one of our designers and set up a time to talk. You'll be amazed at the solutions a fresh perspective can bring. See the gallery of our work on kitchens, additions, and gathering spaces we've created on our Facebook and Instagram pages.