A Spice Rack…in the Bathroom? Bathroom Storage Hacks You've Got to See to Believe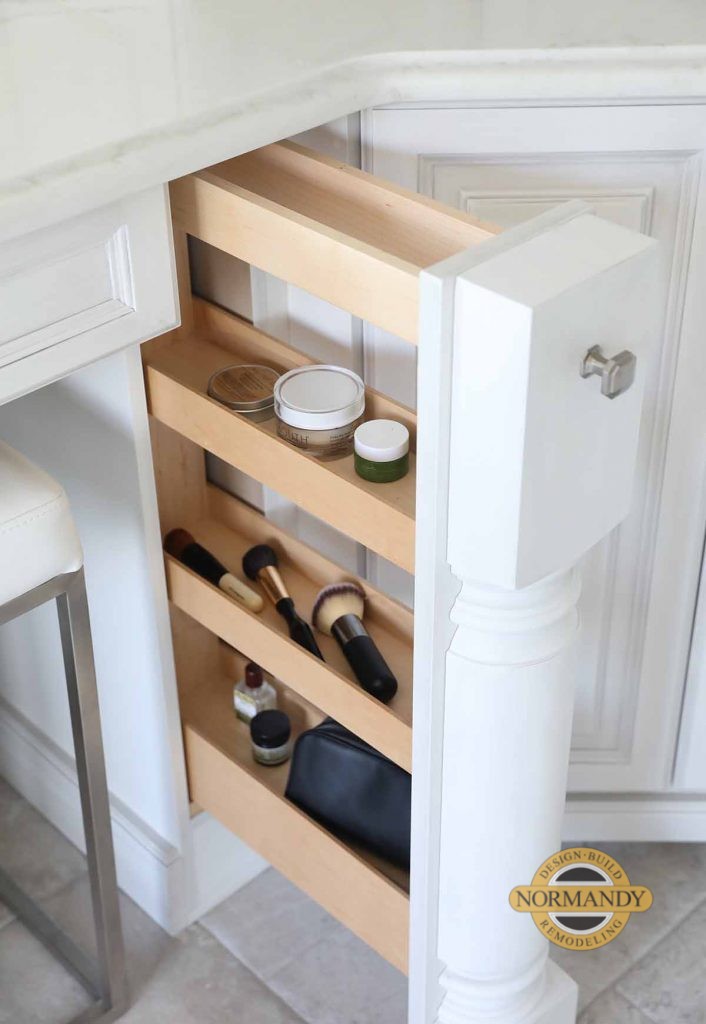 From lotions and creams to makeup and hair dryers, bathroom necessities are oddly shaped, to say the least. And while kitchen storage solutions abound, there is a surprising lack of specialty options designed just for your bathroom cabinetry.
In the kitchen, there is a specialty divider, cabinet, or drawer for almost anything. The bathroom is another story all together. "When you start to think about planning for storage in your bathroom, most people assume they'll have cabinet with a door, or maybe a couple of drawers if you're lucky," says Normandy Design Manager Leslie Molloy, CKD. "But, just having plenty of cubic feet of available space does not translate into an  organized setup for daily use."
For Leslie, creating a functional space means bending the rules a bit and using things originally designed for one purpose, to achieve another goal entirely. "When designing storage for a bathroom, it starts with understanding everything that needs a place," notes Leslie. "My job is to find ways to keep everything organized, out of sight, and ready for use, even if that means I need to look outside of what people traditionally design into their bathrooms."
When it's time to get creative, Leslie's favorite source of inspiration can be found in the kitchen. Here are her top 5 favorite bathroom storage hacks using common options from the kitchen:
1. A pull out spice rack is perfect for makeup and other beauty essentials. "A spice rack is designed to hold small bottles and containers, so it does really well with all those varying shapes and sizes of smaller items in the bathroom."

2. Cabinet pullouts that incorporate metal canisters meant for wooden spoons are great for storing hair dryers, straighteners, and curlers. "Putting each one in its own metal bin means you don't have to leave hot styling tools on the counter to cool before putting them away," says Leslie. "Add an outlet to the inside of the cabinet and you can keep them plugged in all the time, without having to look at dangling wires."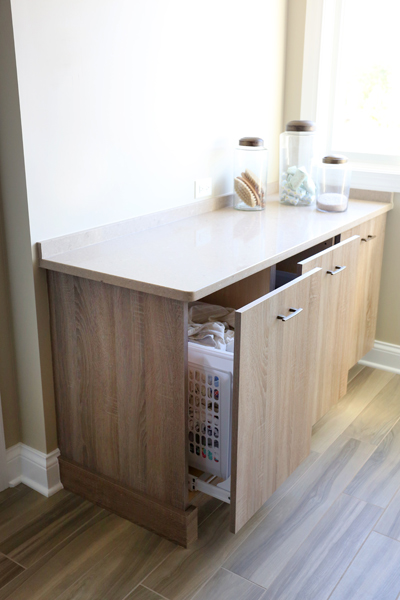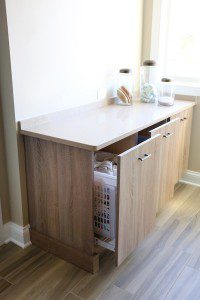 3. Pullout trash and recycling bins from the kitchen are the perfect solution for dirty laundry. "A pullout hamper is one of my favorite bathroom hacks. It keeps dirty clothes out of sight and nicely contained."
4. Toe kick drawers are a great way to sneak in some added storage, since bathroom storage is almost always more limited than you like. These little drawers are great for overflow items like extra toothbrushes or tubes of toothpaste that aren't particularly large, and it lets you sneak just a little bit more storage out of a space that would otherwise be empty.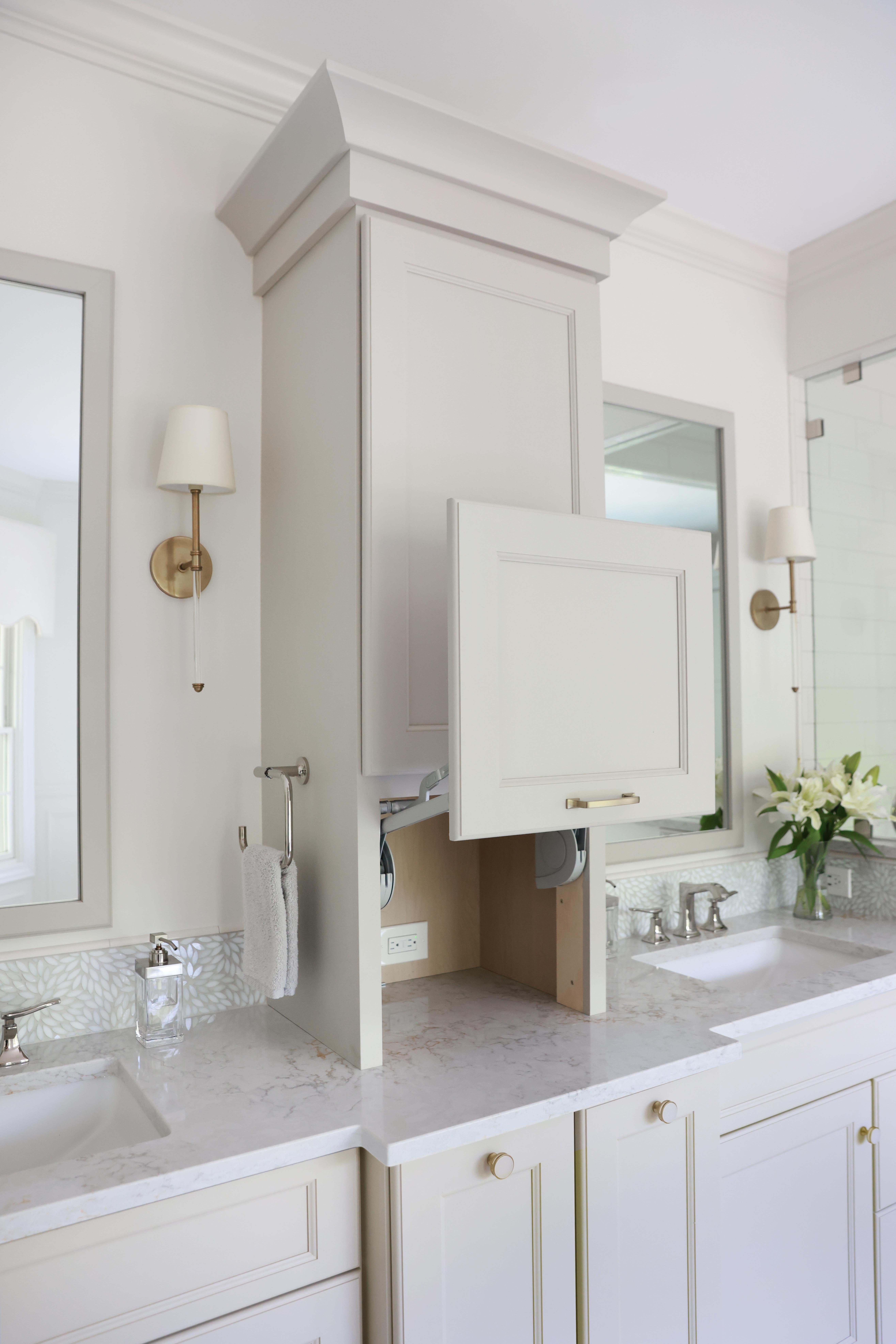 5. "If you really want to go all out, and your bathroom is large enough, it's time to bring in some kitchen appliances." Warming drawers are a decadent option for your towels, and a mini-fridge may be just the place to store your cold cream.
Getting the most out of your bathroom can sometimes mean looking beyond the everyday to get a truly creative solution. When you're ready to overhaul your master bathroom, set up a time to talk with a designer about what creative solutions might be right for you. You can always register for one of our upcoming virtual seminars where we'll touch on a wide variety of home renovation topics like home additions, master bathrooms, and even kitchens. Don't forget to follow Normandy Remodeling on Facebook and Instagram for even more home renovation tips, tricks, and trends.