The Anti-Medicine Cabinet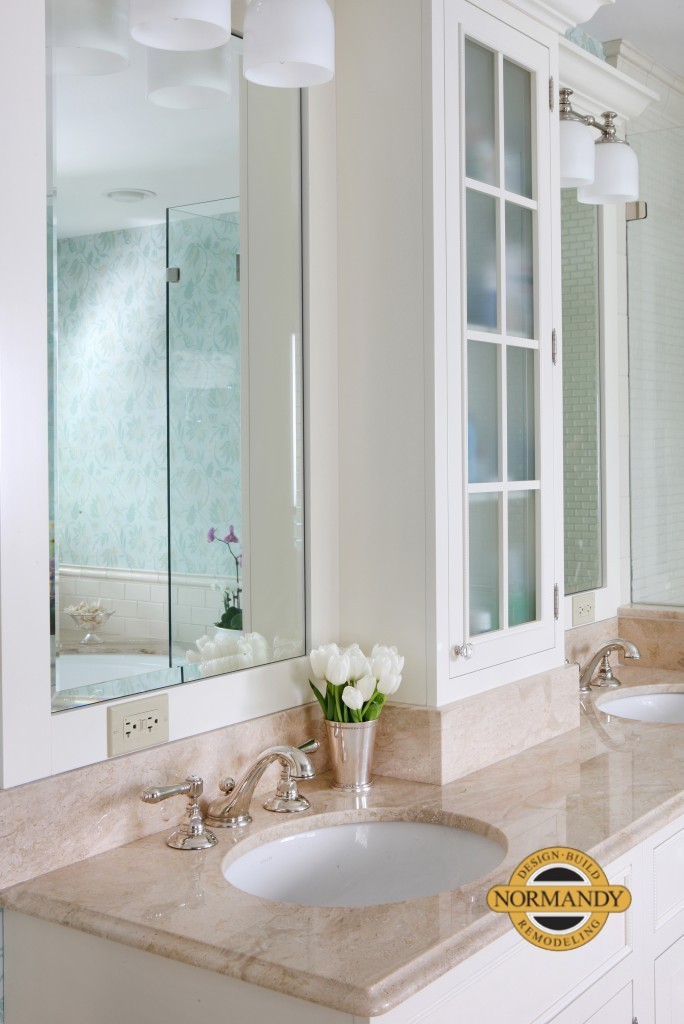 Medicine cabinets are one of those necessary elements of the bathroom to keep all those small bottles of toiletries, toothbrushes, and yes, medicine organized and in their place. But you may be surprised to learn that there's an alternative to that standard medicine cabinet you've known all your life, and it just might make you a convert.
"Medicine cabinets can be a very functional solution, but there are times when either they don't create the design look you want, or may not be possible for a variety of reasons," notes Normandy Designer Vince Weber. "From an aesthetic perspective, you're somewhat limited in what you can do. Medicine cabinets come in standard sizes and shapes, and are either mounted between the studs for a recessed look, or on the face of the drywall when plumbing or HVAC prevents you from choosing a recessed option."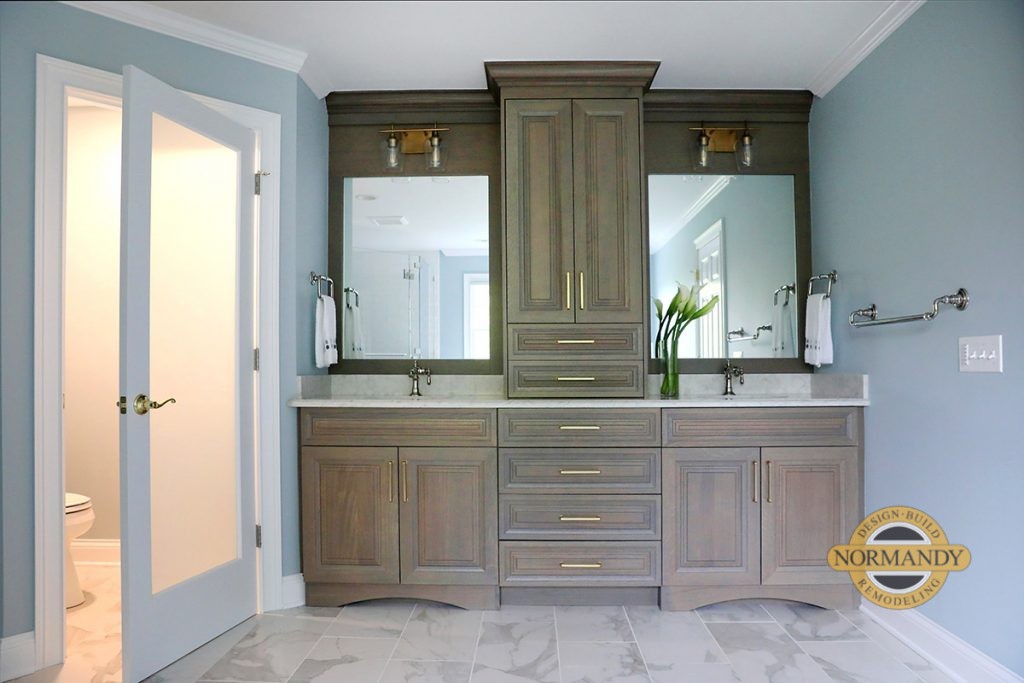 "Many people doing a master suite addition or makeover want a more refined look, and the standard medicine cabinet just doesn't fit the bill," says Vince. "Fortunately, many master bathrooms have two sinks, which leaves the space between them as the perfect location for a shallow cabinet to take the place of a traditional medicine cabinet." These cabinets often match the rest of the vanity cabinetry and can be as deep or shallow as you like, depending on what you're planning to store in the space. You can even install an outlet inside the cabinet so that electric toothbrushes and razors can stay plugged in at all times, charged and ready to go, without cords cluttering your bathroom countertop.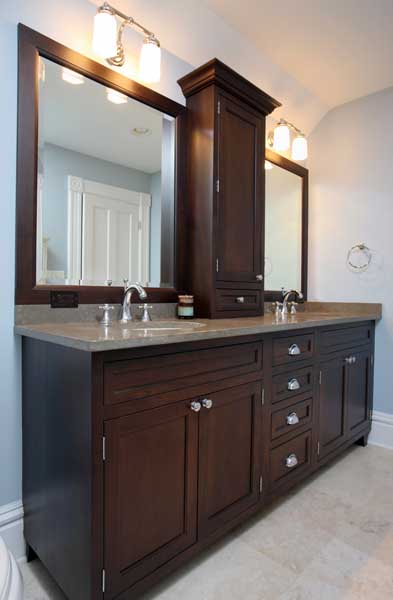 "Another big benefit from choosing a shallow cabinet is the flexibility it provides for the mirrors," shares Vince. "You can install very large mirrors, choose unique sizes and shapes, or even mount light fixtures directly onto the mirrored surface for great lighting and a dramatic look."
Finding a unique approach to storing the small and often unwieldy items like medicines and toiletries is just one way to make your master bathroom stand apart from the rest. Set up a time to talk with Vince about your master suite addition or whole home remodel and find out what else he has in store for creative solutions for your home. You can also register for an upcoming workshop or follow Normandy on Facebook or Instagram to find even more design tips and inspiration.