Four Phases of Remodeling: #1 – Here We Go, For Real This Time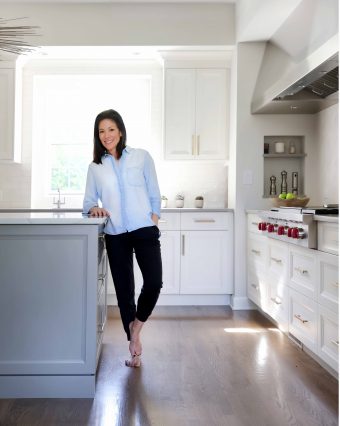 This is it. This is what's been occupying your mind and your inspiration boards for years. You are finally remodeling your home. Normandy Designer Liz Reifschneider says like any big undertaking, you should expect it will be a roller coaster of emotions. "Knowing what to anticipate will help you coast smoothly through this ride," Liz says. "It will also give you a sense of comfort to learn that many others have undergone these exact feelings with their remodeling project."
The first step is working with your designer to determine what the project is. You may have an idea of what you want to change but after your designer listens to your specific pain points, they may offer up solutions you hadn't considered. Designers can see your project from a fresh perspective, so consider the different layout options presented. "Will you be reconfiguring an existing floorplan or moving an entire room from one side of the house to the other? Is the kitchen the only room that needs a facelift, or would it be cost-effective to also tackle the powder room off the hall?" Liz asks. The size, location in the house, and entire scope of the project will have a variety of timelines, but the ups and downs of remodeling are often the same.
"Be honest about how your family currently uses the space, what your pain points are, and your non-negotiables. Speak up if a double oven and an oversized baker's island are necessities," Liz says. "Don't be afraid to talk about all the things you need, it's your house, you'll be living with the final results. Together with your designer you'll be able to create a solution that is thrilling and fits your family's lifestyle."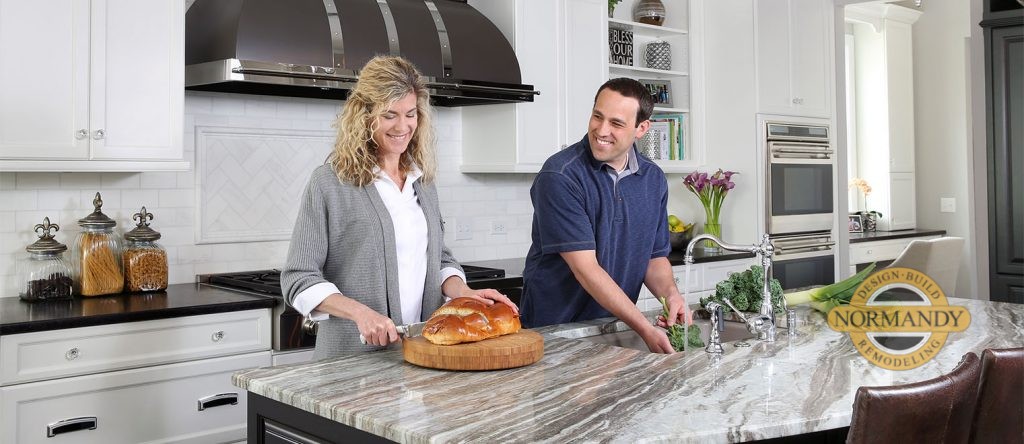 Home remodeling projects are a financial and time commitment. "As you start to plan and the nerves kick in, remember the end goal," Liz suggests. "Picture yourself preparing that meal on your new quartzite countertop island. Imagine your family gathered around the crackling fireplace at holidays in your new living room addition."
It's not uncommon to have a wish list and a budget that oppose. "In those cases, I like to offer several design proposals of the same room. Each rendering offers different price point options. This is a great exercise in examining what you get for your dollar," Liz says.
"I like to explore all the potential options. The first rendering will typically be the ultimate dream room, where I incorporate everything on the wish list, often including special touches they didn't think of," says Liz. The sticker price on the "all-in" rendering may be a bit surprising.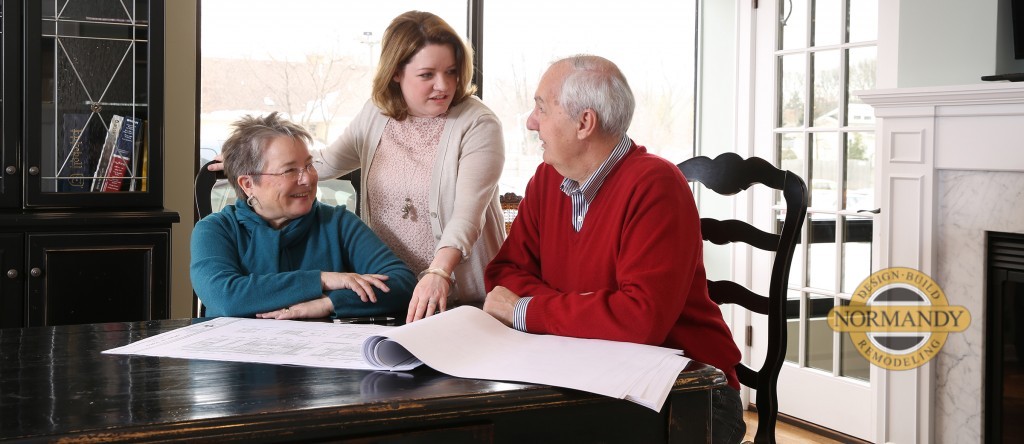 "If that wish list project doesn't align with the budget, I'll present an option that focuses on the necessities and addresses their primary need for a remodel. This will include a drawing of the layout discussed, offering selections that will meet their desired budget," Liz continues.
"The sweet spot seems to be in the middle, leaning slightly towards the ideal design. This is more than what they asked for, but not quite 'sky's the limit.'
This middle option hits all the pain points and comes in at a manageable budget," adds Liz. "Nine times out of ten, the design is going to blow you away."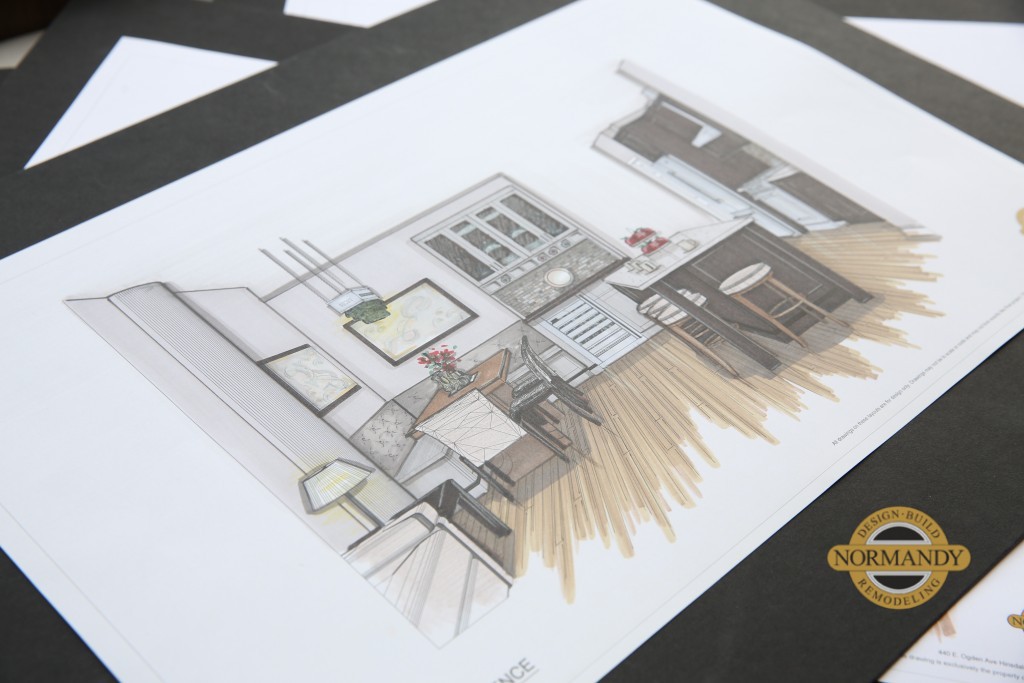 "I love when clients get emotional, and even cry when seeing the renderings of their new kitchen or bath. Don't be surprised if you shed a tear or two, as well. This is a big deal. It's something you've been designing in your mind and saving towards for probably years," Liz says. "Now you can actually see the drawings and envision it coming to life."
The design phase of a remodel can often take place over three to five meetings, depending on how you and your partner make decisions and the scope of the project. There may be weeks between these meetings while the design work is taking place. "This gives you plenty of time to think about the project. Don't worry, your designer will be there to hold your hand through the process and help you with the numerous decisions yet to be made," Liz says.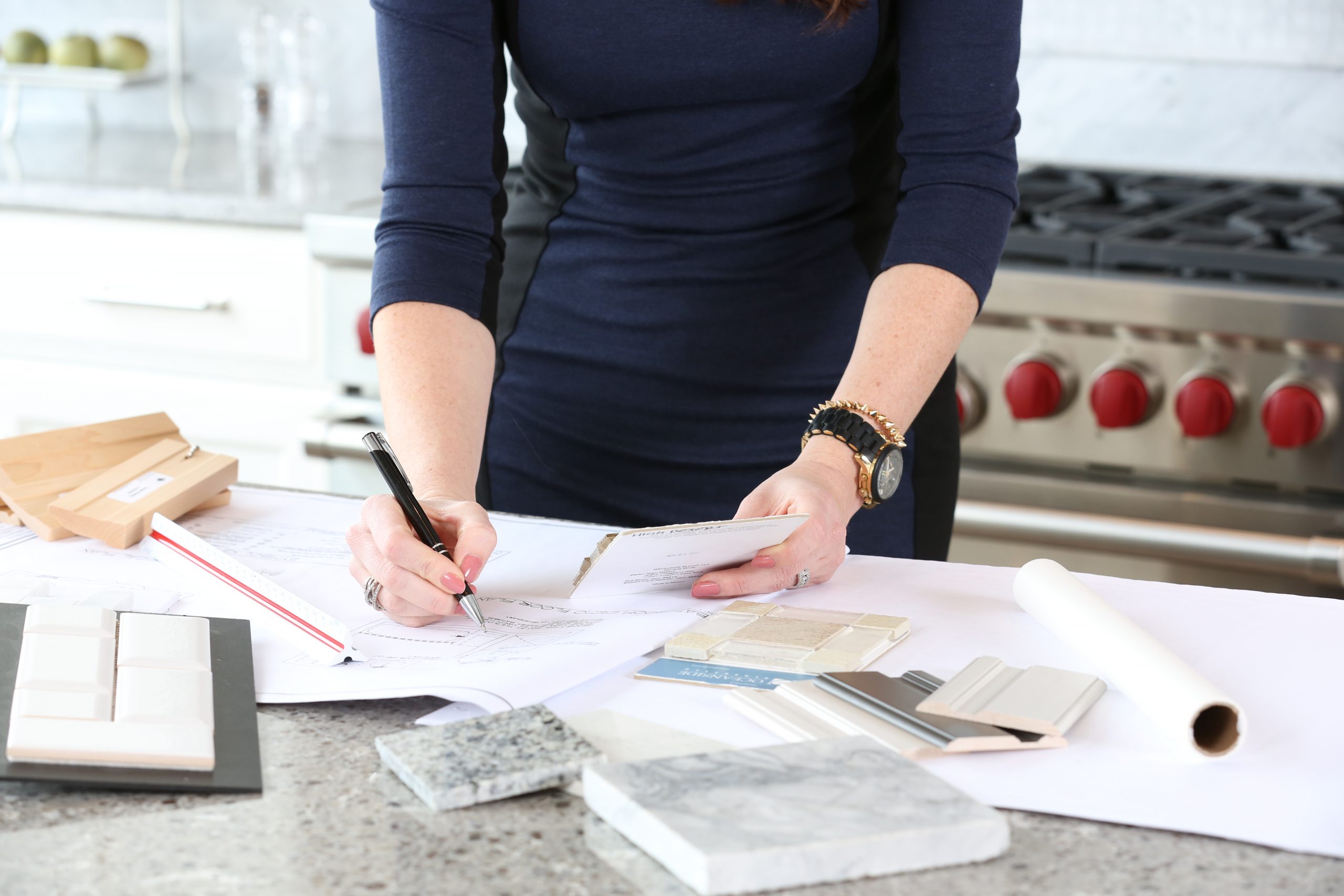 Once you've chosen the design you love and have decided to move forward you are free to share the drawings with friends and family. Go ahead, raise your hands and shout from the rooftops, "We're getting a new kitchen!"
Next up, is the selection phase: perusing materials and colors and fixtures and textures and the precise details that will pull your remodel together. This is when the fun really begins.
If you know you're ready for a remodel, reach out to one of our designers about what's on your wish list. That first step is making the call.