Four Phases of Remodeling: #2 – Kid in a Candy Store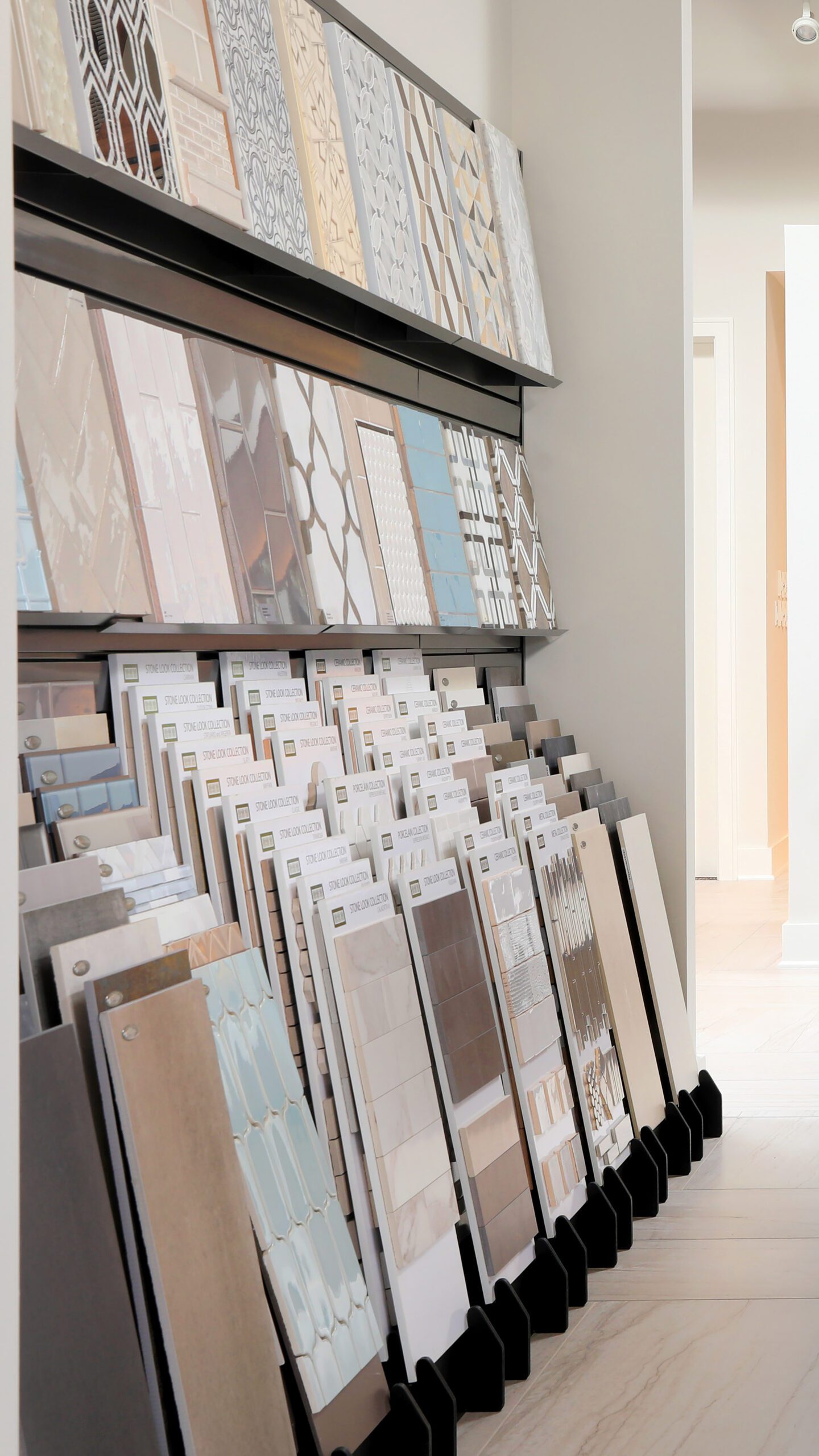 You did it. You took the plunge and it's really going to happen now. All that's standing between you and your newly remodeled space is what feels like ten thousand decisions to be made. Congratulations, you've entered the second phase of your remodel. "This can be one of the most overwhelming yet exciting times in remodeling: selecting your finishes then waiting for demolition to begin," says Normandy Designer Jackie Jensen.
"For me, one of the most thrilling parts of the remodeling process is when the selections start," says Jackie. "Everyone loves browsing through materials and making final decisions for their personal spaces. This is where the remodel starts coming to life. Selections for the cabinetry, tile, countertops, plumbing fixtures, and hardware are all major decisions in this process. Probably a lot more than you'd realize, although we are creating a whole new space from scratch."
So where do you start? "With so many choices to make all at once, I'd be surprised if you didn't get overwhelmed with the sheer enormity of it all," says Jackie. "I'm here to say this is perfectly natural and a professional designer will guide you through the process and keep you on track."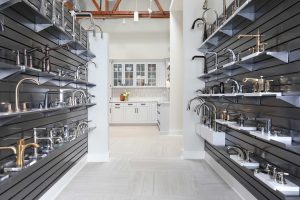 "Personally, I like to start with the standout pieces. For kitchens, we'll begin by making selections for cabinetry, since the cabinets are the majority of the space, then move on to countertops and tile," Jackie begins. "For bathrooms, I tend to do the opposite and start selections with tile. The selection stage also includes the nitty gritty details such as grout, decorative moldings, light fixtures, and style of outlet covers.  If choosing everything in one sitting may be a bit much, we're happy to space out selection meetings over a period of time, which is pretty common. This helps with decision fatigue," adds Jackie.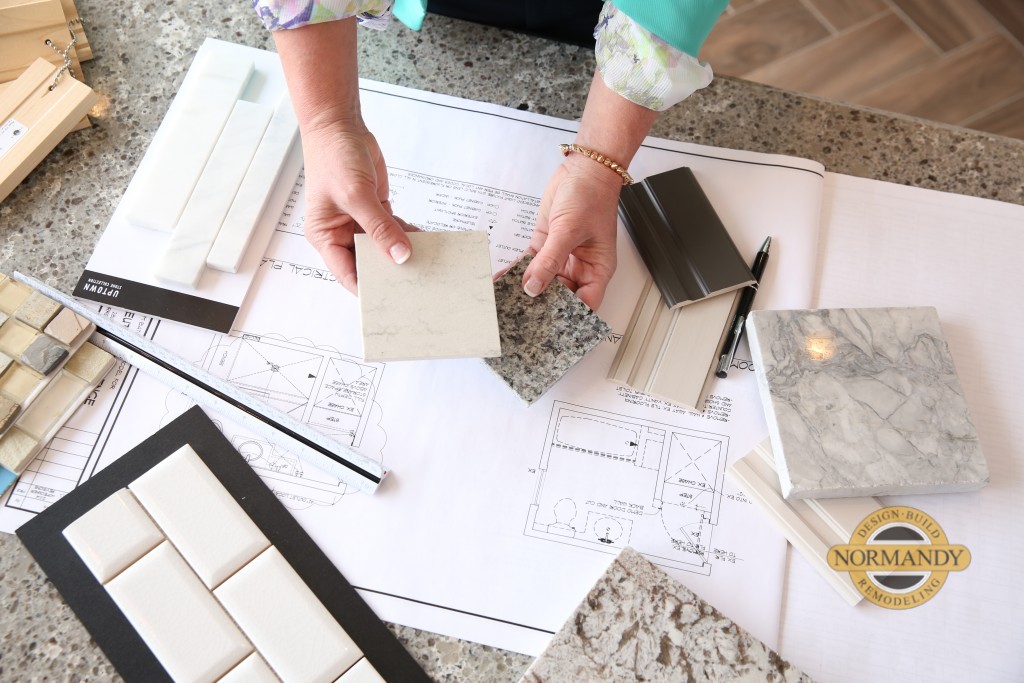 Once selections have been finalized and being ordered, and your blueprints are in for permit, it may feel like a waiting game. Your excitement may be waning, and you just want the demo to start already. "We understand this period can feel like a dead zone of sorts," Jackie comments. "We also know how disruptive a remodeling project is to your home and your family. To minimize the time in construction, we won't begin demolition until we have firm delivery dates for your materials. It would be poor practice to rip out your existing, functioning kitchen or bathroom too early," Jackie adds.
Understanding the steps in the process will curb anxiety and ease possible doubt you may feel at this point. "As time passes, doubt can creep in," Jackie says. "You may wonder if the tile color you selected will be too dark, or if the new island will be too large. It's perfectly normal to start second guessing one or two details at this stage. However, you can trust that the decisions you and your designer collaborated on together will create a gorgeous space."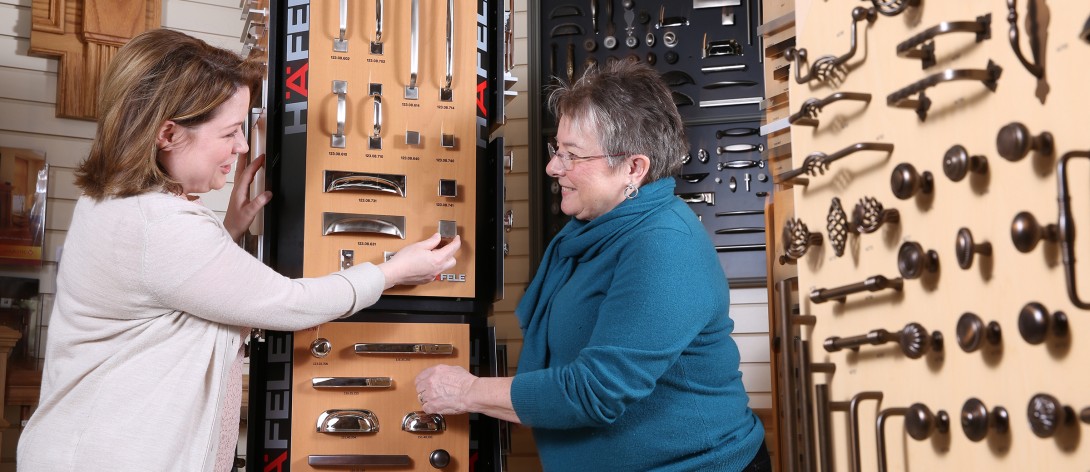 Just before demolition begins, your project Superintendent will reach out to set up your pre-construction meeting. Though your Designer will be a part of the remodel until completion, your Superintendent will now be your main contact for the day-to-day progress of construction. "They will discuss the set up for the construction site and how to prep your home for the next phase," says Jackie.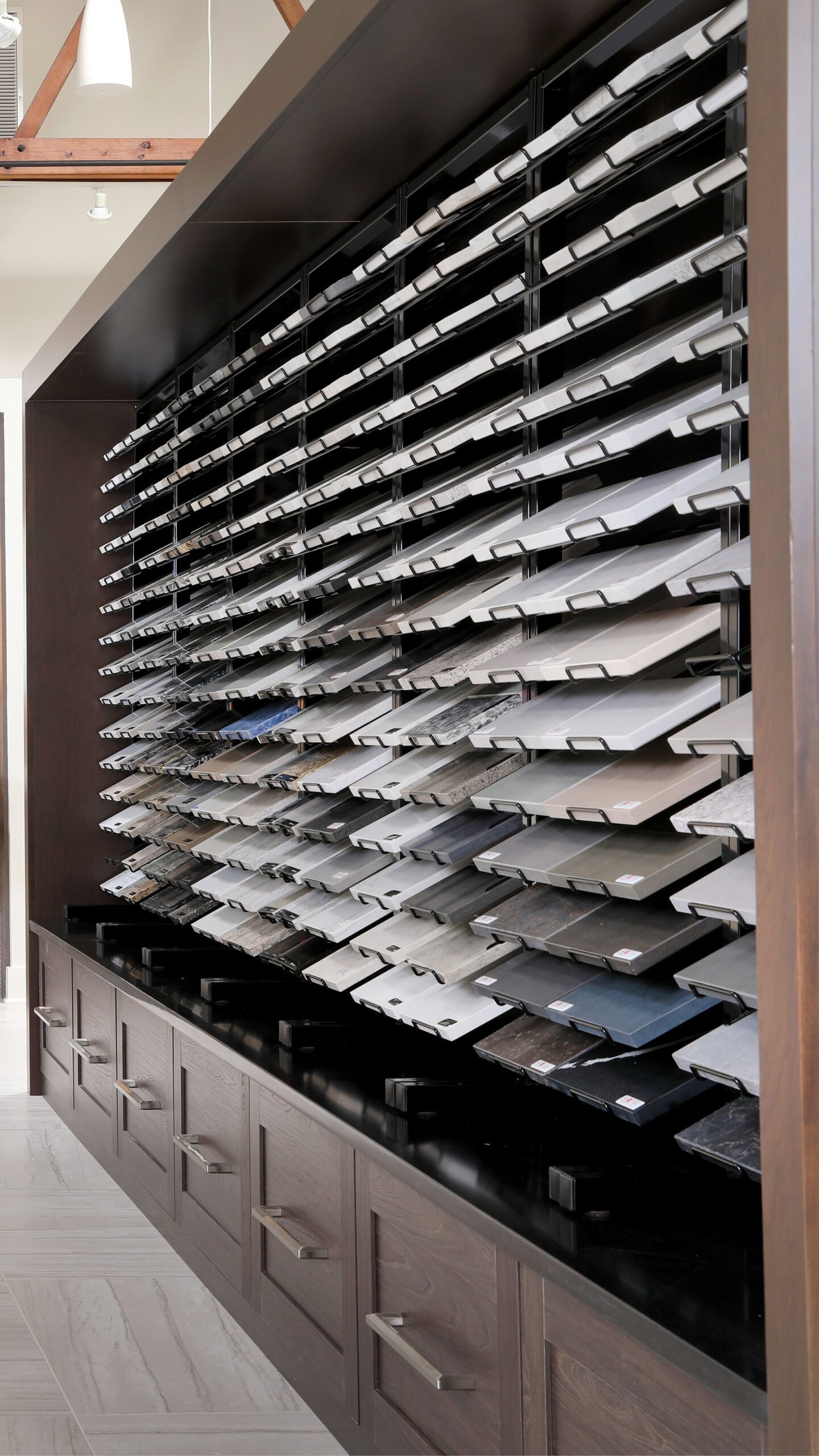 "This is the time to start emptying your cabinets and drawers. Toss or donate those unused items or things you don't see yourself using in your new space." Purging for a new remodel is a great feeling, so this step is often another tick towards excitement!
The next phase begins when the dumpsters and demo crew arrive. Buckle in, things might get a bit messy!
If this all sounds like the kind of excitement you root for, reach out to Jackie or one of our designers about the remodeling project you have in mind. We would love to go on this journey with you.