Indoor-Outdoor Living Updates Just for You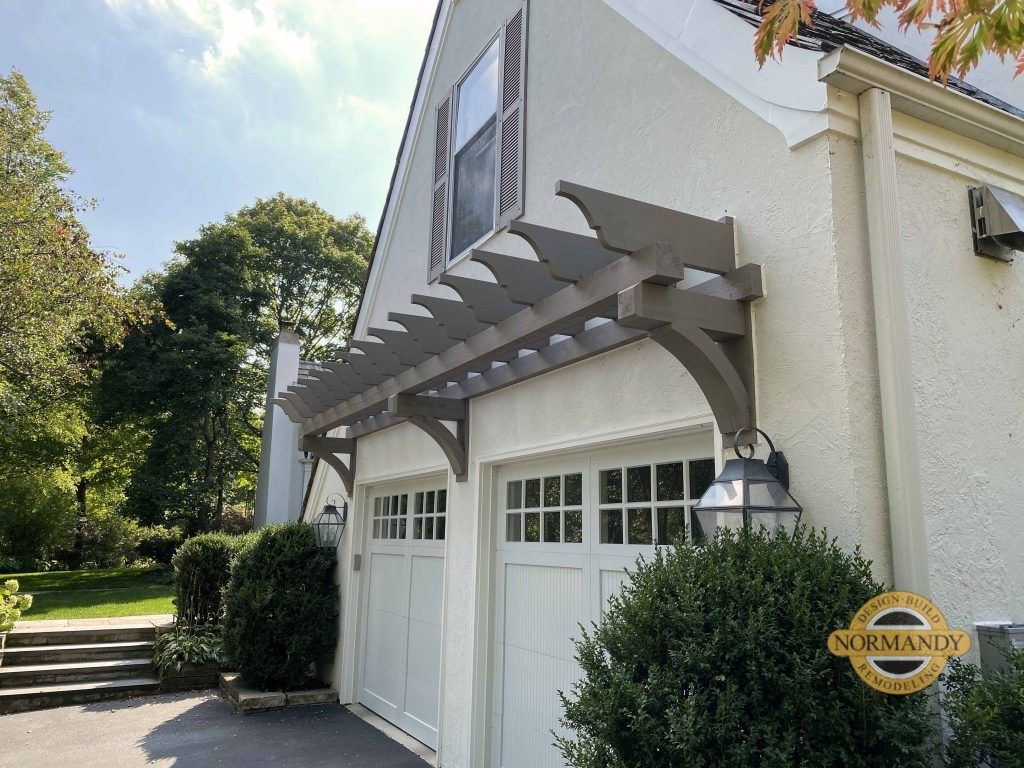 You found a home that's in a neighborhood you love. You've signed the closing documents and received your new keys. The house has good bones, but still needs quite a bit of work to bring it up to date.
When your new home is good, but not great, huge renovations can be overwhelming. Smaller projects, inside and out, can make a big impact, and Normandy Designer, Jeremy Paris, helped new Winnetka homeowners do just that.
"The couple found a house they liked but really wanted to make it their own," Jeremy said. "They wanted the space to suit their family for how they lived."
Jeremy started with an exterior facelift that included re-stuccoing the walls and reframing the garage overhead doors. "We also added an eyebrow pergola to complement the home's French country look," Jeremy noted.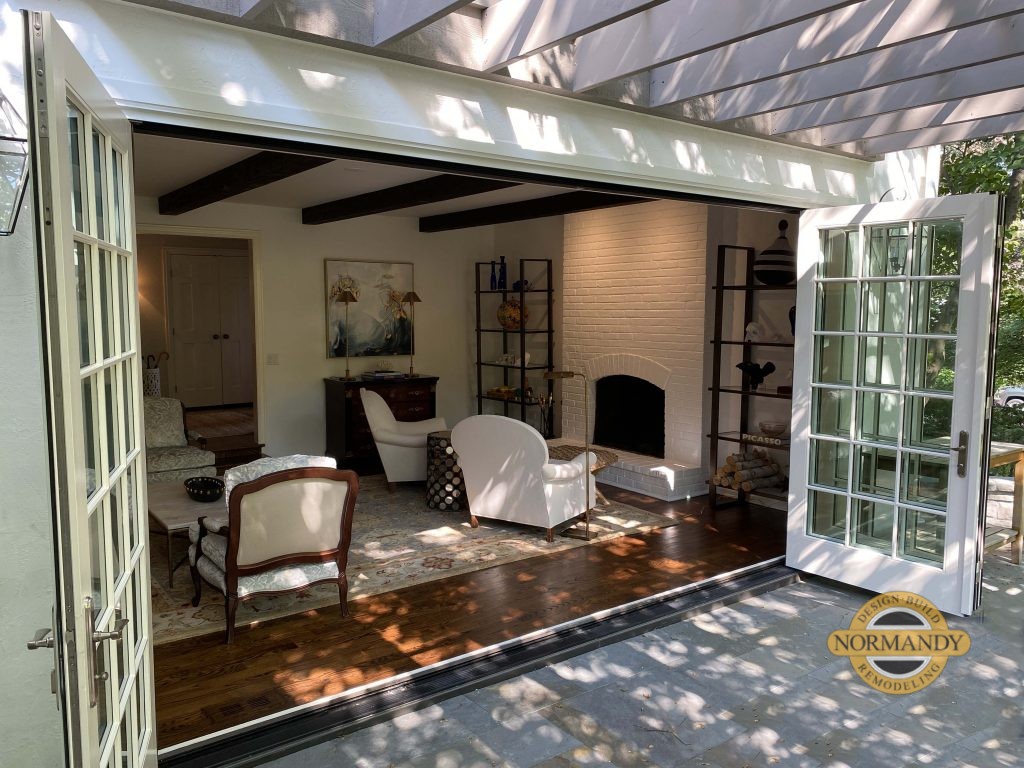 These projects improved the curb appeal, welcoming the family home each day, and they wanted to extend that inviting feeling to their backyard.
"This family loves the idea of bringing in the outdoors, and they enjoy entertaining at home," Jeremy said. The solution was installing large accordion-style doors to the patio, letting in natural light and allowing the couple to essentially open a wall of their living room to enjoy true indoor-outdoor living, which doubled their entertaining space.
"Their guests can now flow from indoors to the patio which features a large pergola, matching the front of the house," Jeremy says. Inside, wooden beams were added to the living room ceiling, to create some interest and drama in the room, continuing the theme of bringing nature indoors.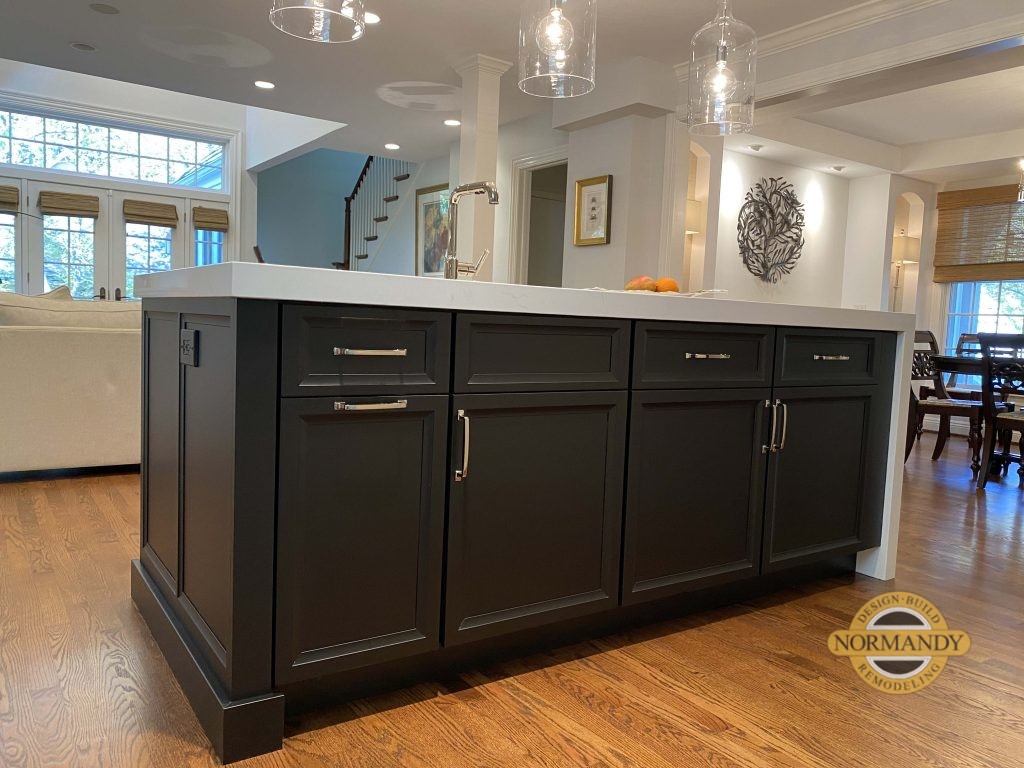 Improving their usable space indoors was another part of this project. They started by adding an island and prep sink in the kitchen. An under-utilized sitting room adjoined the kitchen, and it was reimagined as a dining room with a new built-in credenza to make entertaining more enjoyable.
The basement, already finished when the home was purchased, was in need of an update.
"Once gutted, we removed the drop ceiling and replaced it with drywall, along with some new cabinetry for storage" Jeremy said. "It's a more enjoyable space now. In fact, they are currently in the planning phases of adding a bathroom to their basement."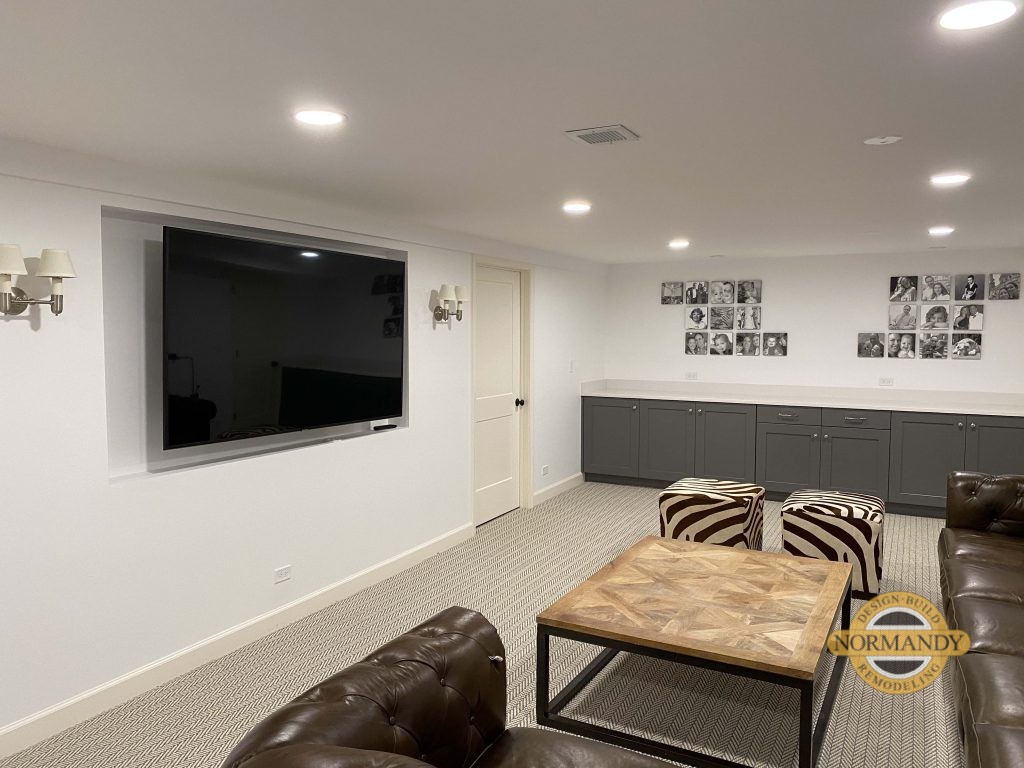 Purchasing a house is a big endeavor, and sometimes the updates needed can feel overwhelming. By deciding which areas need your attention first, you can prioritize your remodeling projects accordingly.
If you've just purchased a home that has big potential indoors and out, and you could use the guidance of a designer, schedule an appointment with Jeremy. Or perhaps, you've been established in your home for a while and have been wanting to make some updates. We showcase many of our projects on Instagram and TikTok. Take a peek to get some inspiration.