Pocket, Barn, French or Solid? How to Choose the Right Interior Door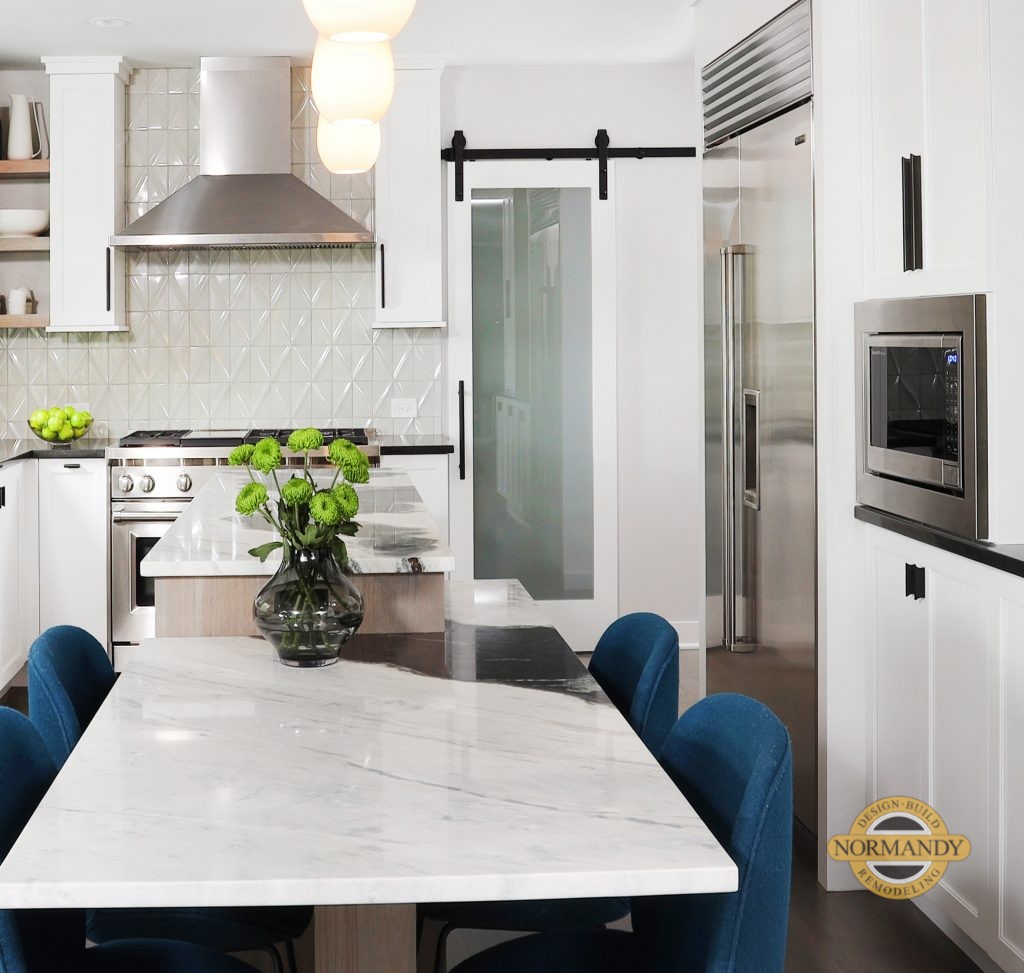 Not many people consider their interior door designs when working through a remodel. When you want to add a unique focal point to a room renovation, Normandy Designer Abby Osborn suggests choosing a non-typical door.
"Barn doors have been trending the past several years," says Abby. "But before you decide it's right for your room, you should consider where these doors are being used."
These types of doors are not ideal for rooms that require privacy or sound proofing. Since barn doors slide open and closed on an external track, they don't provide the usual seal of a hinged door, so light and sound can seep around the edges.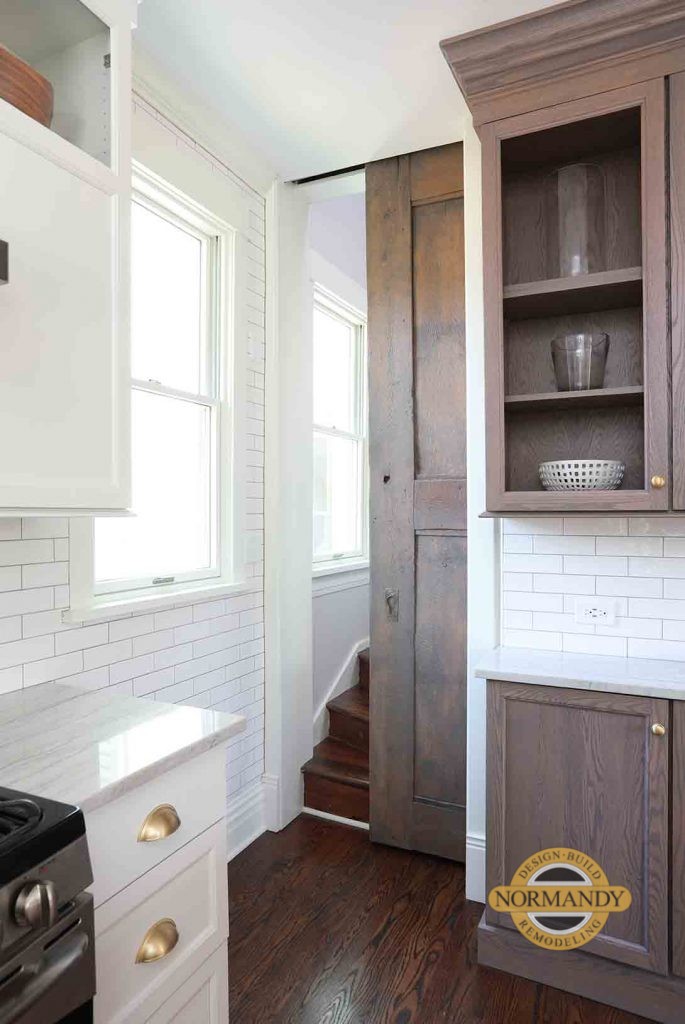 Pantries, laundry rooms or offices are good places to add a barn door. In the past, they were often part of a rustic design aesthetic, but barn doors can be more modern depending on the track selected and the door's materials.
Pocket doors can be a great option for small rooms or an area with many doors in a tight place, where the multiple door swings would come together.
These doors slide on a track and disappear into a pocket in the wall, just be sure the designated wall isn't filled with electrical, plumbing, or ventilation.
"Pocket doors are great for space-saving, but the tracks can have issues and get noisy over time," cautions Abby.
French doors are another statement-worthy option for the traditional hinged door.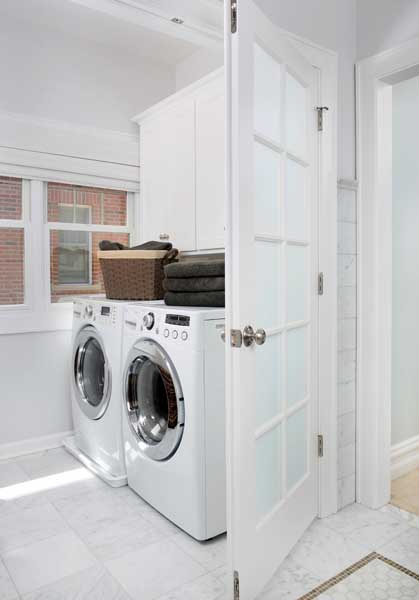 "When you want to bring in natural light from an adjacent room or give a sense of openness, French doors are a great option," Abby says. "These open glass doors are ideal for offices or family rooms, where full privacy isn't a concern."
Deciding which accent door will work with the rest of your home's aesthetic can be challenging.
"There are a lot of different door styles out there, so it's best to opt for simplicity," suggests Abby. "This can make it easier for your stylized door to work nicely with the existing doors in your home. You want to make sure to match the door hardware finishes for a cohesive look."
If you're ready to discuss an upcoming remodeling project, Abby's door is open. Schedule a meeting to talk with her about your upcoming remodeling plans. You can also find design inspiration on our Facebook page and Instagram feed.