Why We're Loving Laminate for Modern Kitchens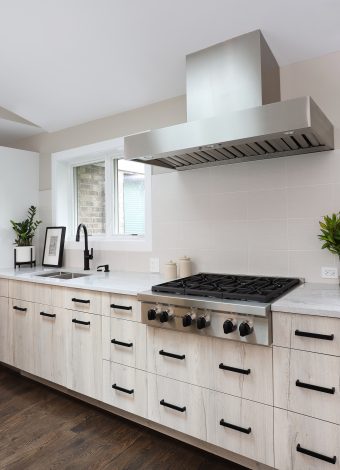 If modern, sleek, and streamlined is the vision for your kitchen remodel, look no further than laminate.  Sure, you may remember this material from the days of old, but Normandy Designer Kathryn O'Donovan says that laminate is a fresh and viable option you should consider for your kitchen remodel.
Durability
"Laminate cabinets are extremely durable and can withstand years of wear while still looking great," notes Kathryn. "Laminate is less porous than typical wood cabinets and they resist moisture well, making them easier to keep clean." Their sturdy, solid composition makes them able to withstand the daily bumps and dings that are commonplace in the kitchen.
Versatile
"One of the key reasons laminate cabinetry is finding its place as a top contender in today's kitchen designs is because of its versatility," says Kathryn.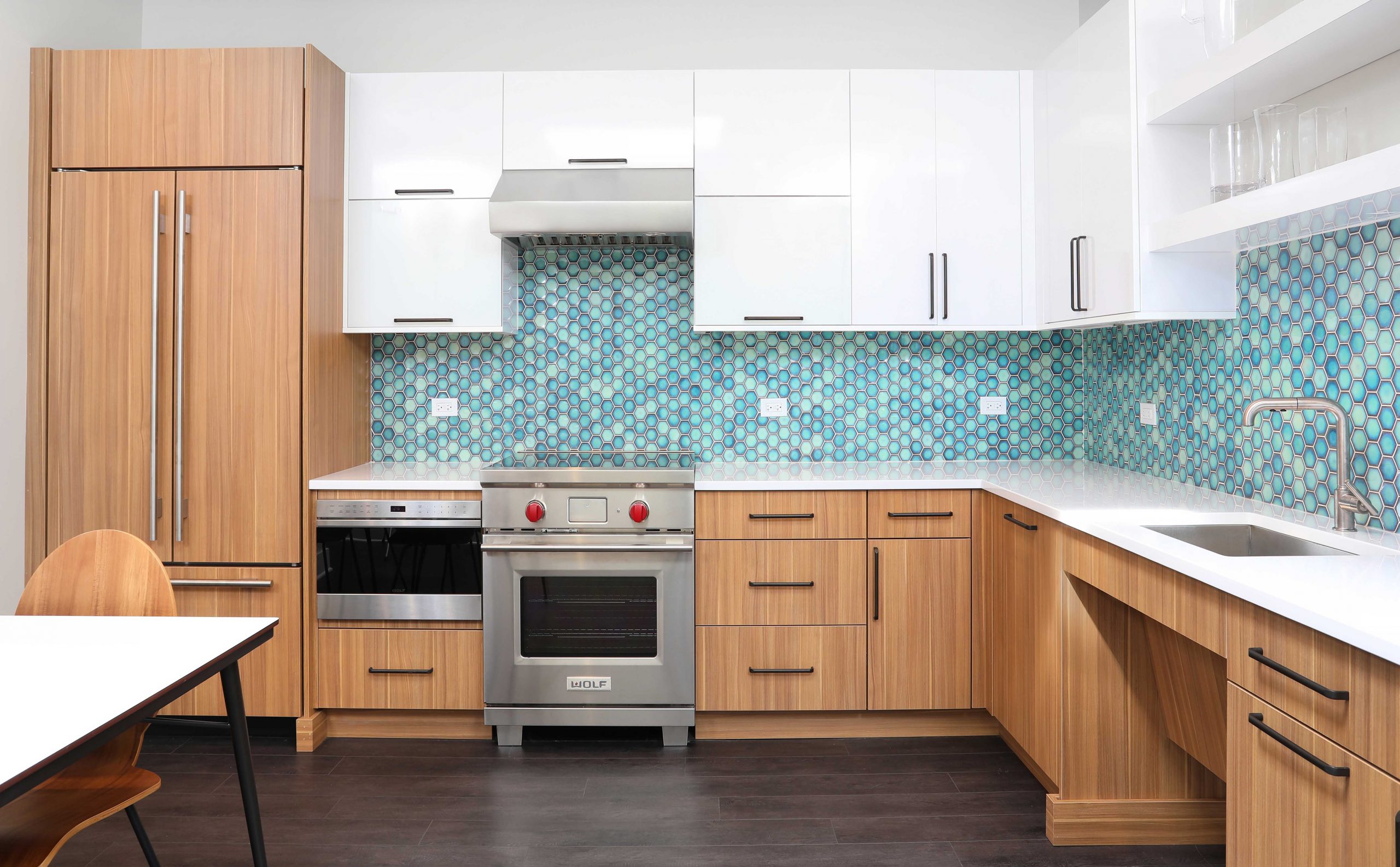 There are a variety of colors, textures and finishes available, including options that can be challenging or expensive to execute with a typical wood cabinet.
Laminate can be customized with the look and feel of wood, complete with knots and veining. But unlike traditional wood, the woodgrain pattern is not limited to the width of the tree, making it easier to create wide stretches of beautiful grain matching.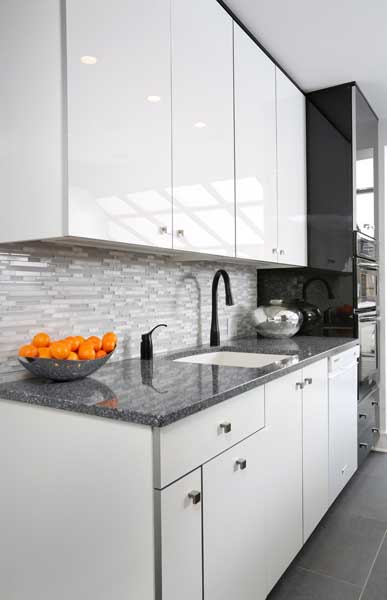 Managing the varying tones and textures can be a challenge when working with natural wood, whereas laminate cabinets can be ordered in any color to suit your style. Whether an all-white kitchen is your goal, or a bold, modern color is more your thing, laminate has you covered.
Cost-Effective
For all its durability and versatility, laminate cabinets are often a less expensive option than natural wood. "Though, there are some high-end Italian lines that are certainly pricier," Kathryn notes.
Customized laminate cabinets can have a gorgeous look and feel, when done properly. This is where working with a designer to find the right solution is important.
"You want to partner with a manufacturer who has the expertise and the specialized equipment for working with laminate," Kathryn advises. "Ensuring the cabinet edges are mitered seamlessly can only be achieved in the factory using professional machinery."
If laminate cabinets have piqued your interest for your upcoming kitchen remodel, set up a time to talk with Kathryn to learn more. And, if you're still in the planning phase, be sure to check out our Facebook and Instagram for design and remodeling inspiration.