Asymmetrical Design is as Easy as Rhythm and Balance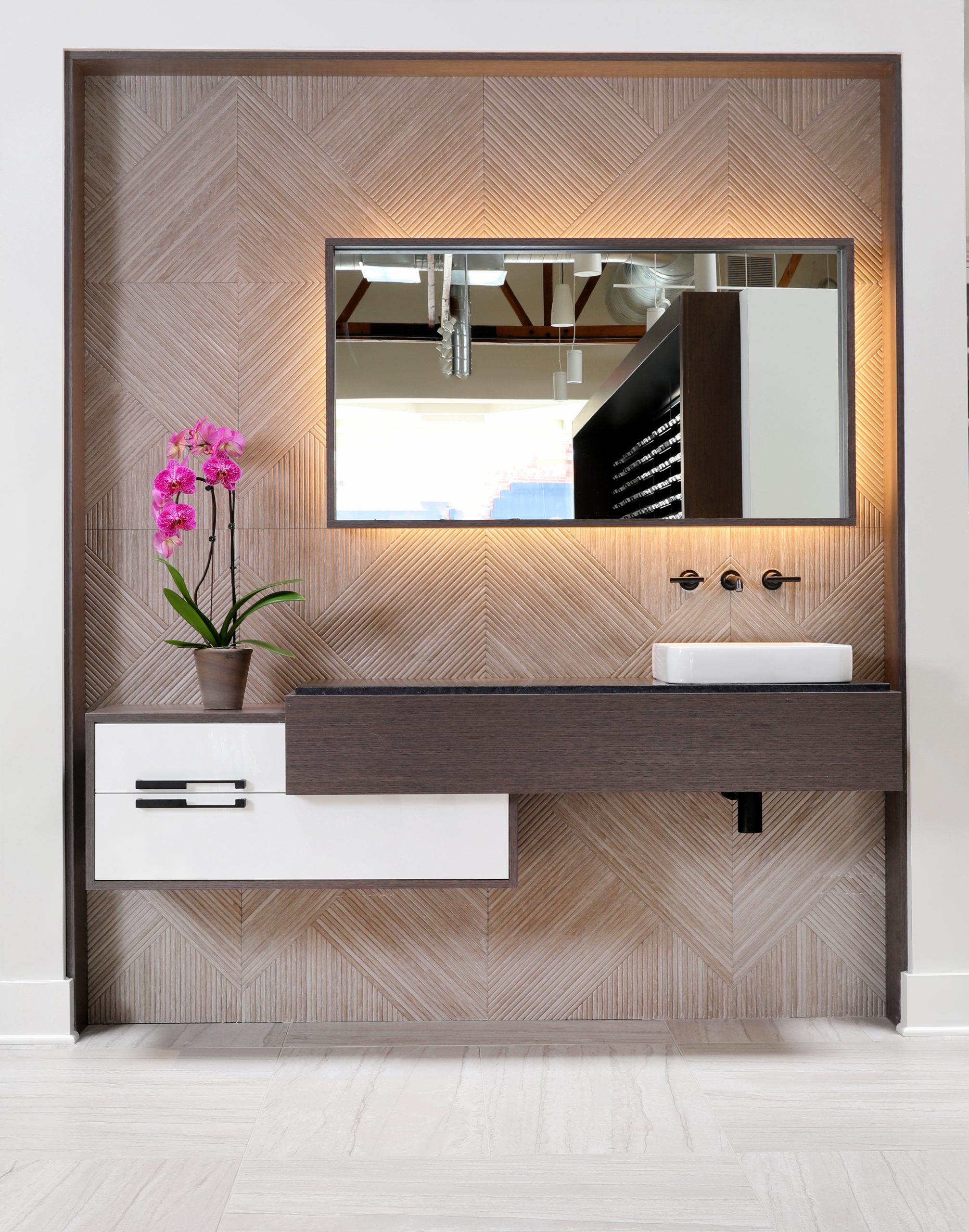 We understand what symmetry is, humans are wired for symmetry, even our bodies are symmetrical. But, if you feel like you're not a conventional person and you lean towards the daring, you may find yourself drawn to asymmetrical designs.
Normandy Designer Liz Reifschneider says, "Asymmetrical design is all about rhythm and balance."
Asymmetrical design is achieved through a careful balancing of colors and patterns used with the right rhythm of spacing and textures. In simpler terms, asymmetrical design is pointedly not "matchy."
"Asymmetry is really my favorite style to work with because it's unexpected and interesting," Liz says. "It creates a delicious unanticipated visual and will always feel fresh and 'of the moment'."
Achieving the right results, though, is challenging, even for trained designers. Using tricks like color and negative space to represent that asymmetrical feel, designers also implement anchoring pieces, so the room doesn't look lopsided, but cohesive.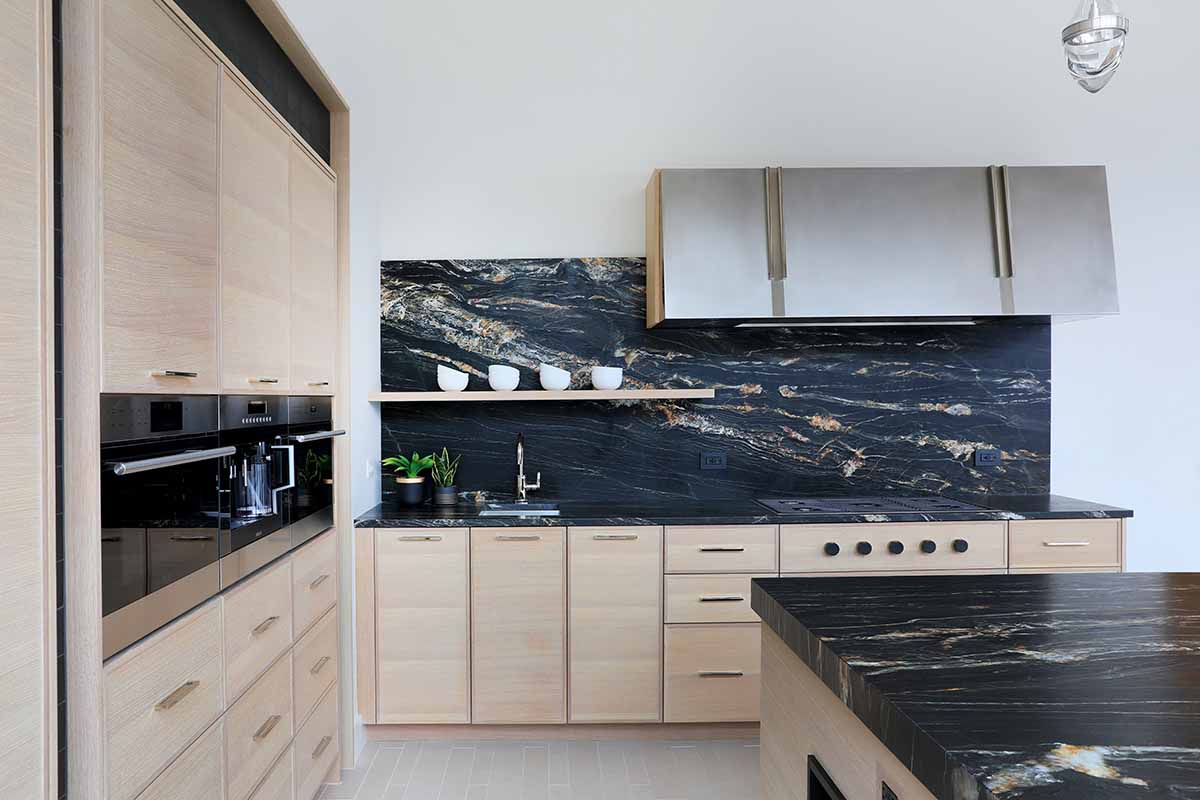 "In this kitchen, the black stone countertops are the showpiece, and the neutral color of the stainless-steel range hood on top balances the light oak cabinetry on the bottom." This color-blocking creates the balance in this instance.
Rhythm is created with expert placement of shapes and negative space. "Having three vertical doors next to three horizontal drawers creates rhythm, and is asymmetrical, while all cabinetry is in the same wood tone," notes Liz.
You can even merge symmetry with asymmetry in the same room, sometimes on the same wall.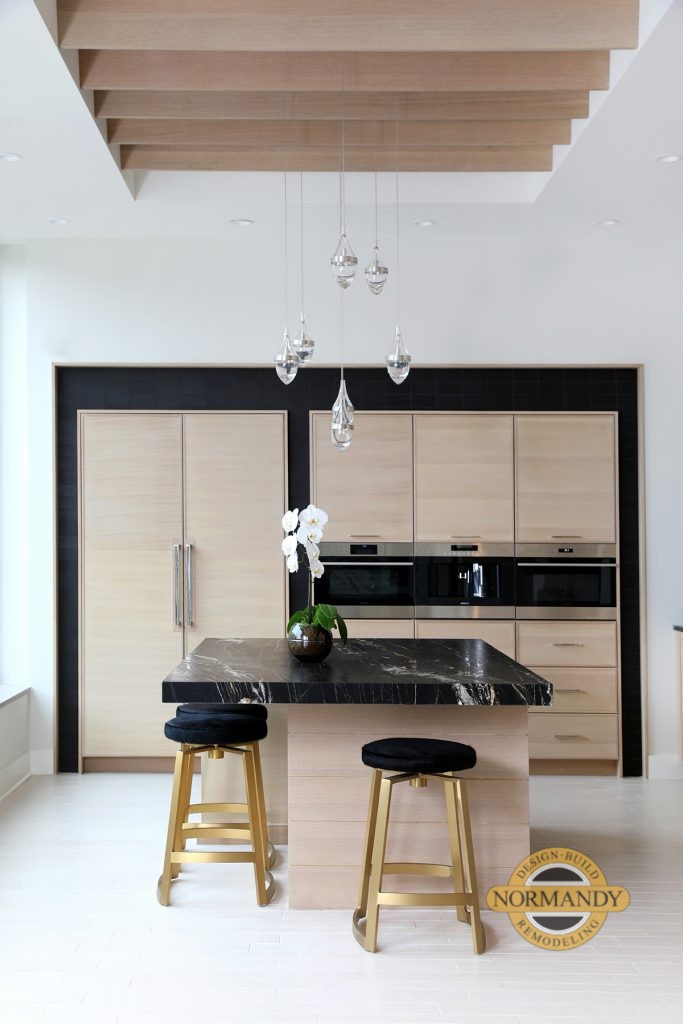 "Stepping back, you can see how this combination of two equal column refrigerator doors, next to a grouping of three equal columns with small appliances, create the asymmetry on this wall. There are two different sized groupings, but within each group, the width of each is consistent." This is asymmetrical design done right. Having a wall or room that feels familiar and balanced, but definitely has an exciting feel that makes heads turn.
Achieving the asymmetrical look where the entire room comes together and flows cohesively without being awkward takes a professional's experienced eye. This is not a design style you want to try on your own.
If you're ready to indulge that inner edgy part of you, schedule an appointment with Liz to talk about asymmetrical designs for your kitchen remodel. In our gallery are some examples to whet your palate. We're also on social – follow our Facebook and Instagram feeds.