High Gloss Cabinets that Shine
When you want to make a bold statement, think about shine. High-gloss cabinets add a reflective sheen and a sleek, unexpected look to any project.
Normandy Designer Jennifer Cross, AKBD says this high gloss look, which is actually a texture, can be achieved in several different ways, with lacquer, paint, and acrylic. "High gloss looks are created by applying lacquer over MDF. Layer upon layer upon layer until it appears have a depth to it," says Jennifer.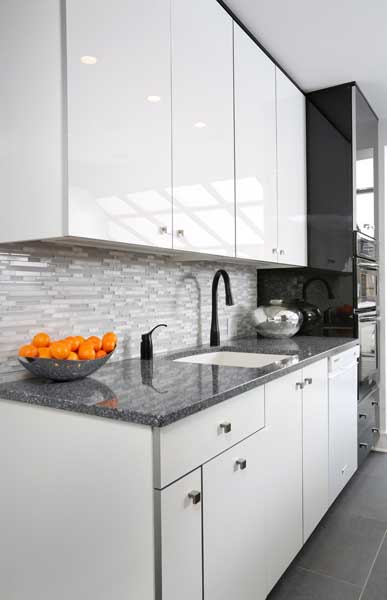 "Laminate with a gloss finish is another, less expensive option, but you don't get that true high gloss, shiny lacquer finish," Jennifer adds.
Almost exclusively used in modern design, high gloss cabinets pair nicely with a small pattern or tight wood grain, so as not to appear flat. "You can also add something with dimension to provide contrast. Instead of a tight wood grain, a dark painted matte finish will give you that high color contrast and play off the textural reflective nature of the high gloss," Jennifer states.
High gloss cabinets are truly a piece that screams look at me.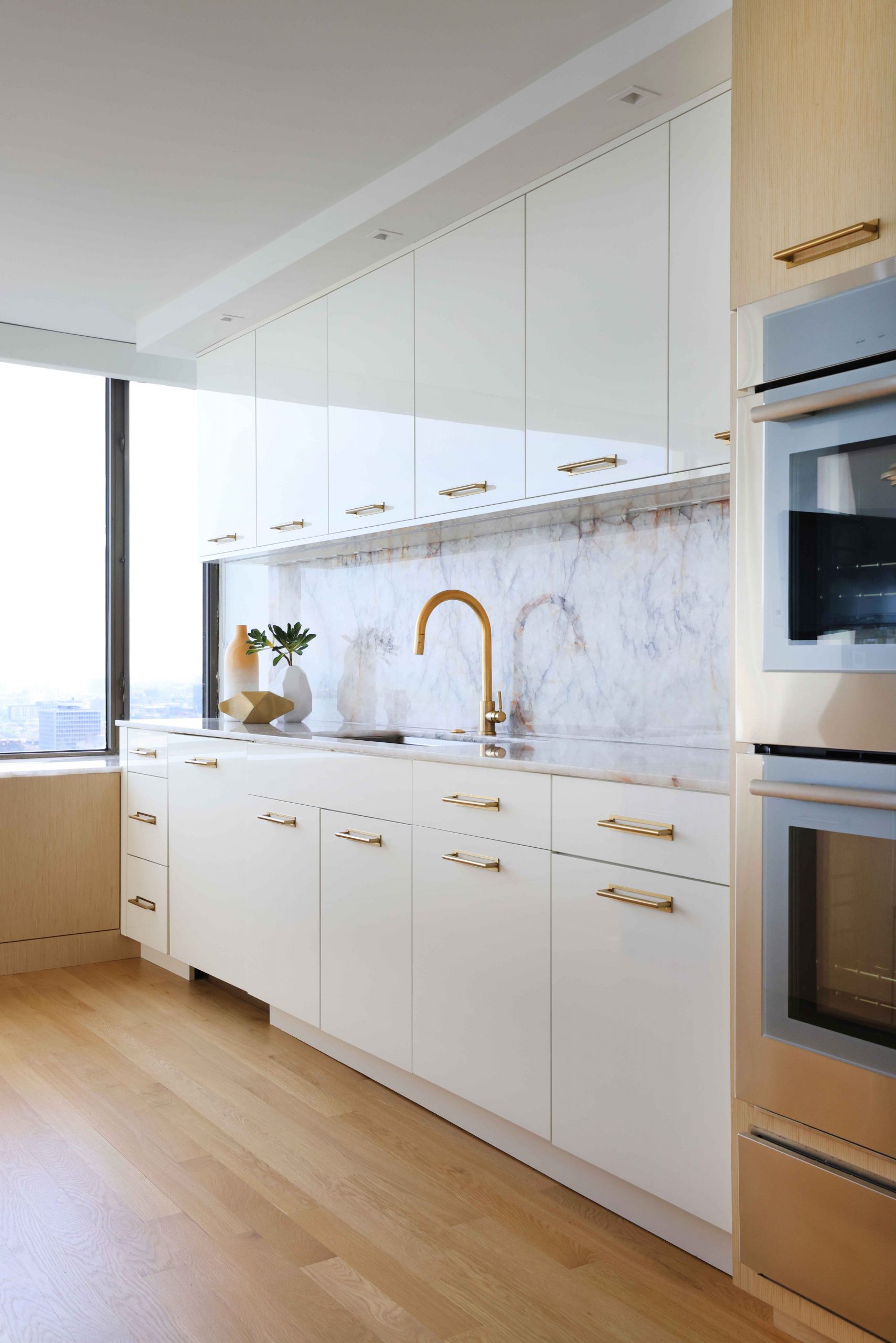 "Look, don't touch, is more appropriate when describing these sleek yet extremely delicate cabinets," cautions Jennifer. "Every scratch, ding, bump, and hairline will show on these high gloss surfaces, so I often suggest using them as upper cabinets, away from high traffic areas."
Because it's a statement piece that comes with a high tier cost, it's often used sparingly in a design, but it makes a spectacular impact, even in smaller doses.
Is this the impact you've been needing in your next remodel? Schedule a time to talk to Jennifer about other cabinet options. In the meantime, scroll through all our Facebook or Instagram feeds for more inspiration and to get your design fix.