The Key to Color Combinations for your Home's Exterior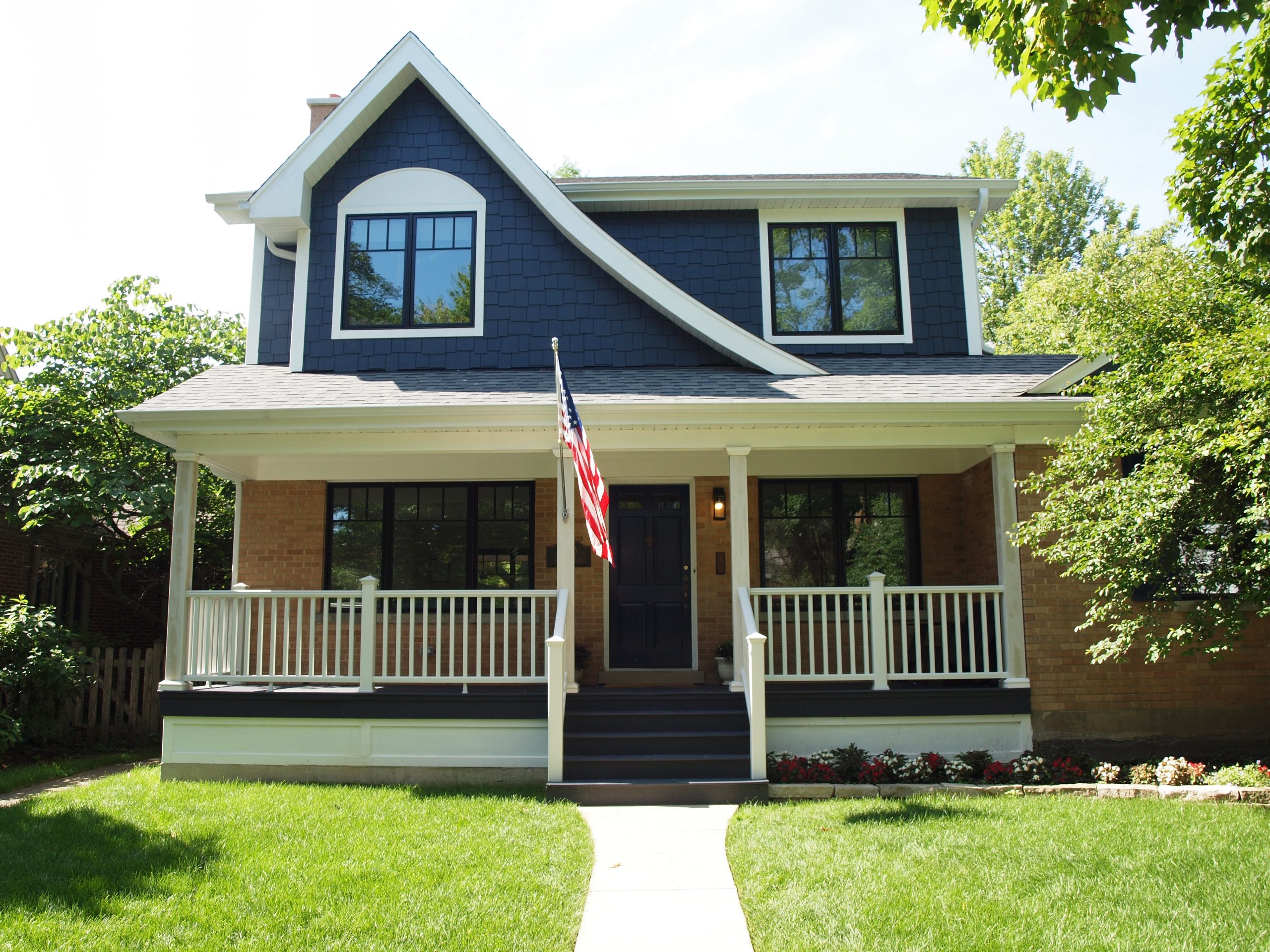 If you've ever felt like your home's exterior seemed a little flat, the answer may be that it needs a boost of contrast to highlight your home's best features. But before you break out the color chips in an attempt to spruce up your home, Normandy Designer Jeremy Paris shares a few basic rules to using contrasting colors on the exterior of your house that you may want to consider.
"One general design rule is to limit yourself to three colors or materials," Jeremy begins. "And decide what your focal point will be."
Certain styles of homes can be more rigid in their color expectations. For example, many colonial houses will boast white siding and trim with a contrasting black front door and black window shutters. "More intricately detailed Victorian homes tend to offer many more opportunities to play with color" adds Jeremy. "Other style homes lend themselves to color palettes that work with their existing brick tones.  To really create a contrast, there are even ways to change the color of the brick so don't feel limited by what is there now."
Installing siding in a shade of blue with contrasting white trim, whether or not the house has brick, has been popular lately and is likely to stand the test of time.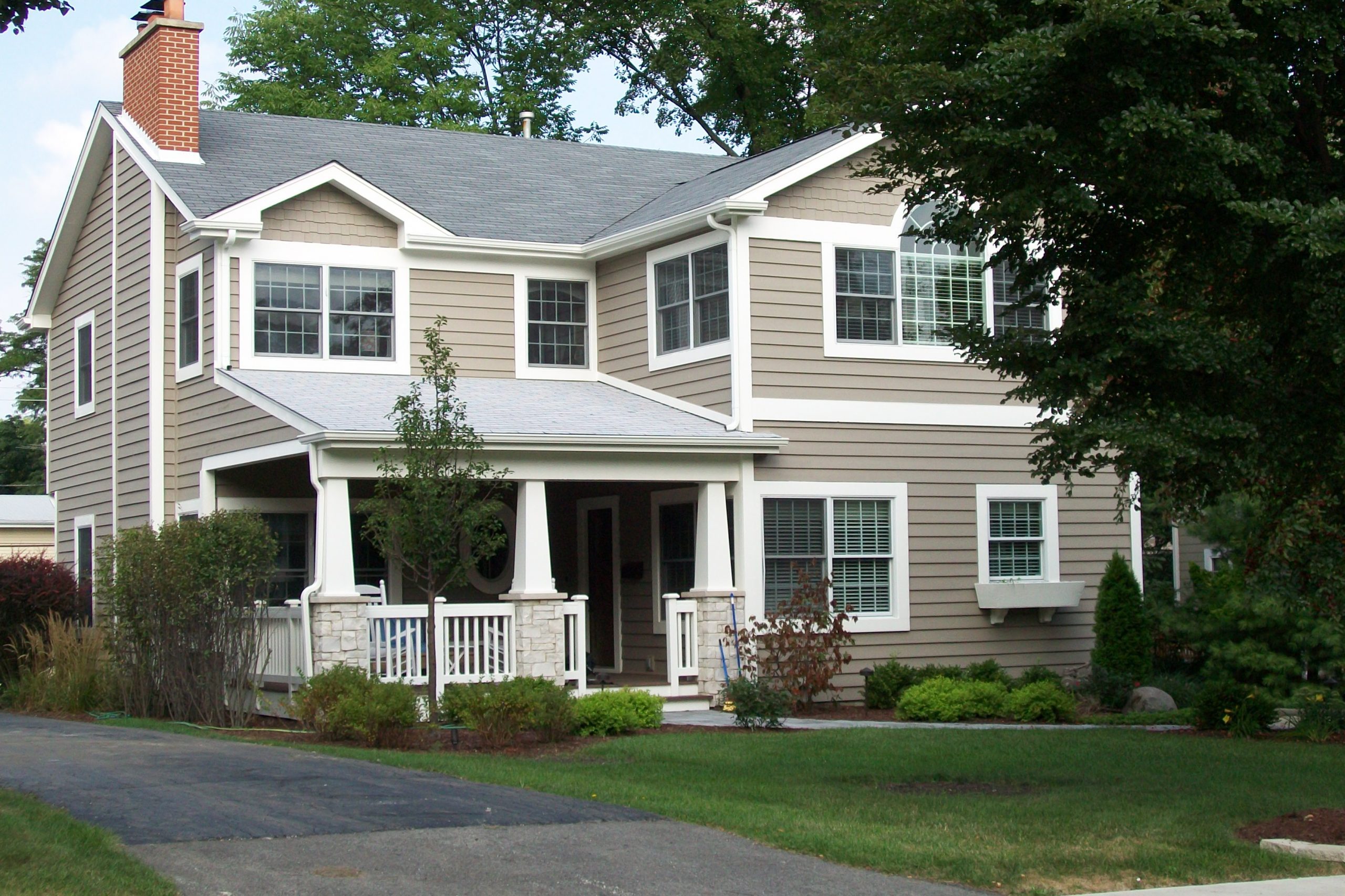 If you're concerned about going too extreme with too much contrast, Jeremy says to use the 90/10 rule within a general color palette. "Try mixing it up with different textures like pairing traditional horizontal siding with shake siding as an accent in the same color. This adds interest and texture without adding too many colors into the mix."
Sometimes a change of color to your home's exterior isn't enough to give it that curb appeal you desire. "Making modifications to, or adding elements such as dormers, box bay windows, or even an entry portico can provide the architectural interest or balance you're seeking," says Jeremy.
If you live in a historical neighborhood, there may be some restrictions on what type of changes you're allowed to make to the exterior of your home, including using the appropriate building materials, colors and even the style of windows. "When working in a historical district, you'll need final approval from the local preservation committee, so be sure to seek them out before you begin your project," Jeremy suggests.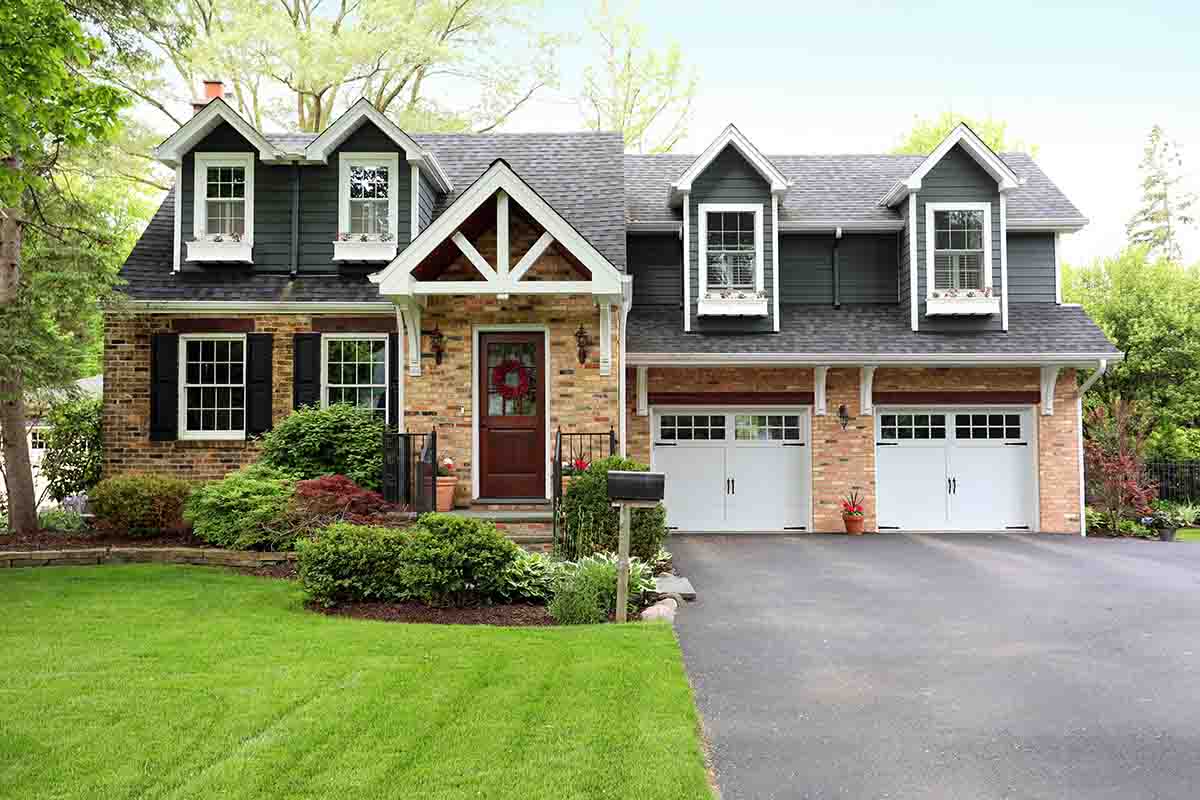 One small but impactful way to create a fresh look is to paint or replace your front door using a contrasting color. Likewise, updating the garage door to match can really tie everything together.
Whether your home's exterior can use a facelift, or you've been thinking of an addition, contact Jeremy to discuss ways to give your home curb appeal that'll be the envy of the neighborhood. You can find examples of similar projects and loads of inspiration on our Facebook and Pinterest pages.