Wall Mounted Faucets for the Win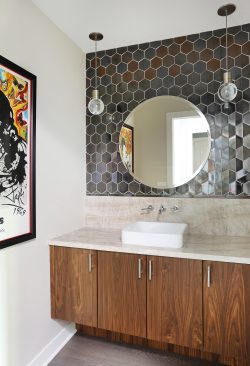 Small bathrooms often bring unique challenges. Beyond the expected storage crunch, smaller fixtures and cabinets can leave you looking for alternatives that are both stylish and functional. One of the more fun and unexpected ways you can reclaim a few precious inches of space is with a wall mounted faucet.
Wall mounted faucets are attached directly to the wall behind the sink, versus being mounted on the deck, or countertop. Normandy Designer Abby Osborn often pairs them with a tile backsplash wall or vessel sink. "Wall mounted faucets are an excellent choice for vessel sinks in particular, since the height can be placed at a comfortable level above the rim of the bowl."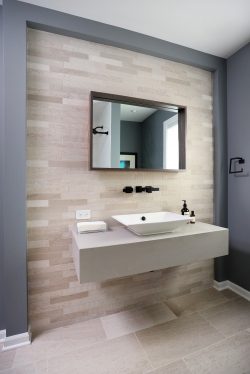 When installing a wall mounted faucet, you want to be mindful of the tile you're using for the backsplash. "The tile or wall should be flat, not textured, so the faucet can be attached cleanly to a smooth surface," Abby recommends.
Maybe you've fallen in love with a textured tile for your bathroom walls, but the bumpy surface will make it difficult to mount the faucet correctly. "In this case, you can run a smooth backsplash from the counter up the wall to act as a flat surface where the faucet will be installed. Then you can incorporate your textured wall tile above the faucet to the ceiling," says Abby.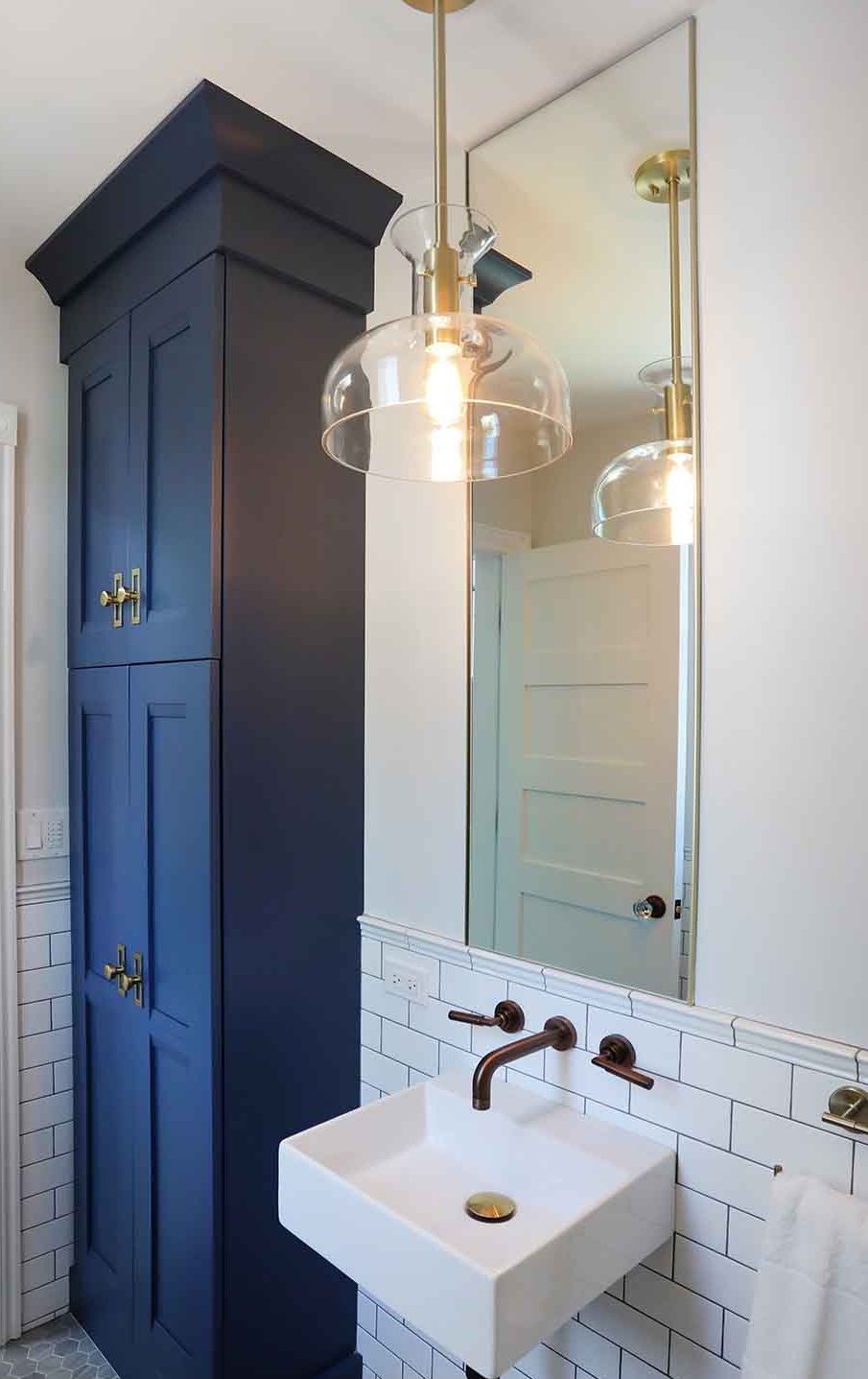 Though these faucets usually have a clean, modern look, they really can be incorporated into any style bathroom. "Wall mounted faucets come in a variety of different styles and finishes. We recently selected one for a very traditional style bathroom and it looks beautiful," states Abby.
Wall mounted faucets do have a few caveats to consider. "If you will be mounting the faucet on an exterior wall, you'll probably need some additional insulation to prevent pipes from freezing, especially in these Midwestern climates when the outside temperature often dips below 30 degrees," Abby notes.
Finding the perfect faucet is just one piece of your remodeling puzzle. Reach out to Abby to talk about your goals and plans for your bathroom or your whole home remodel. You can also find us on Facebook and Pinterest where we share design and remodeling ideas and inspiration.