Lighter and Brighter Kitchen Leads to a Cohesive First Floor Remodel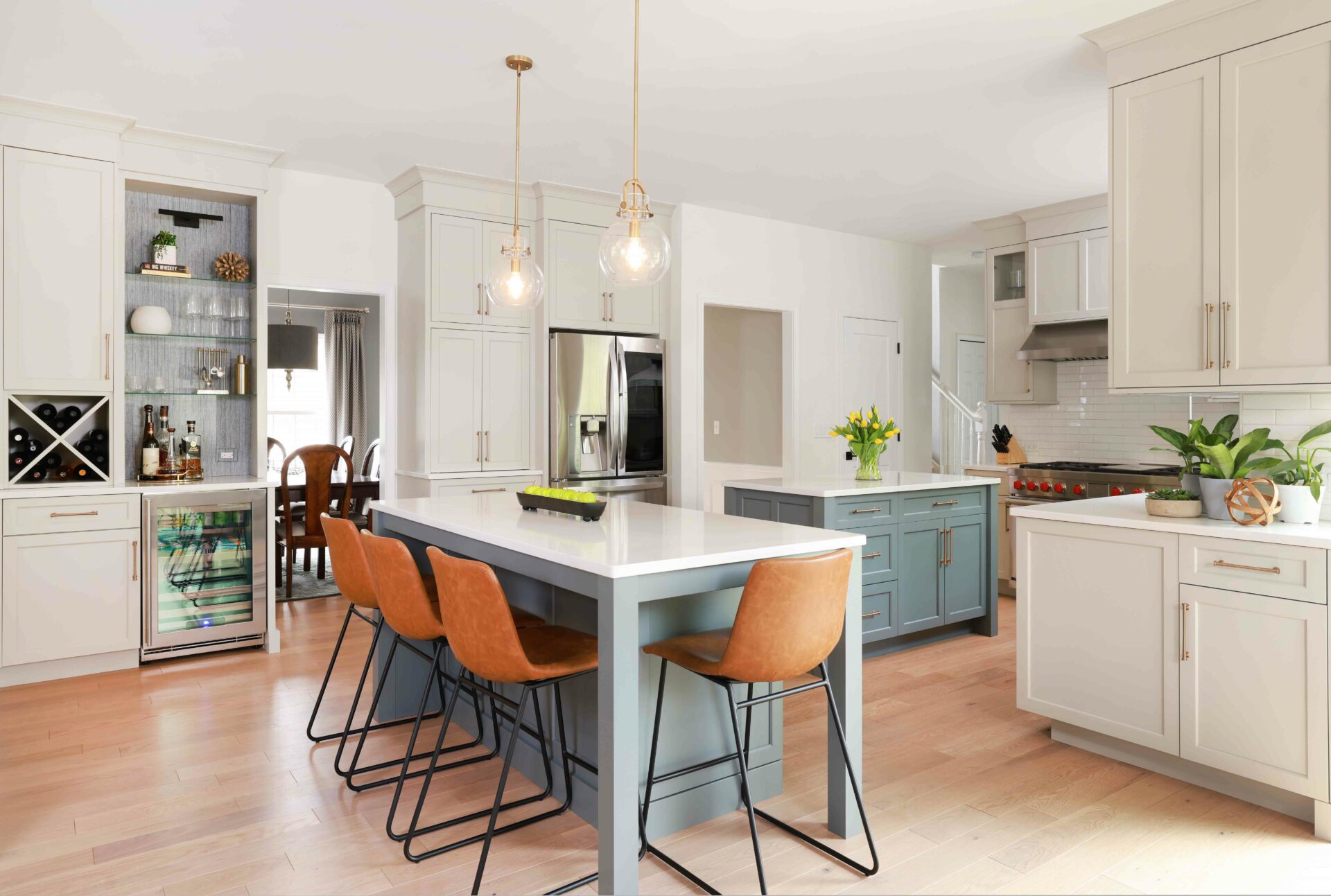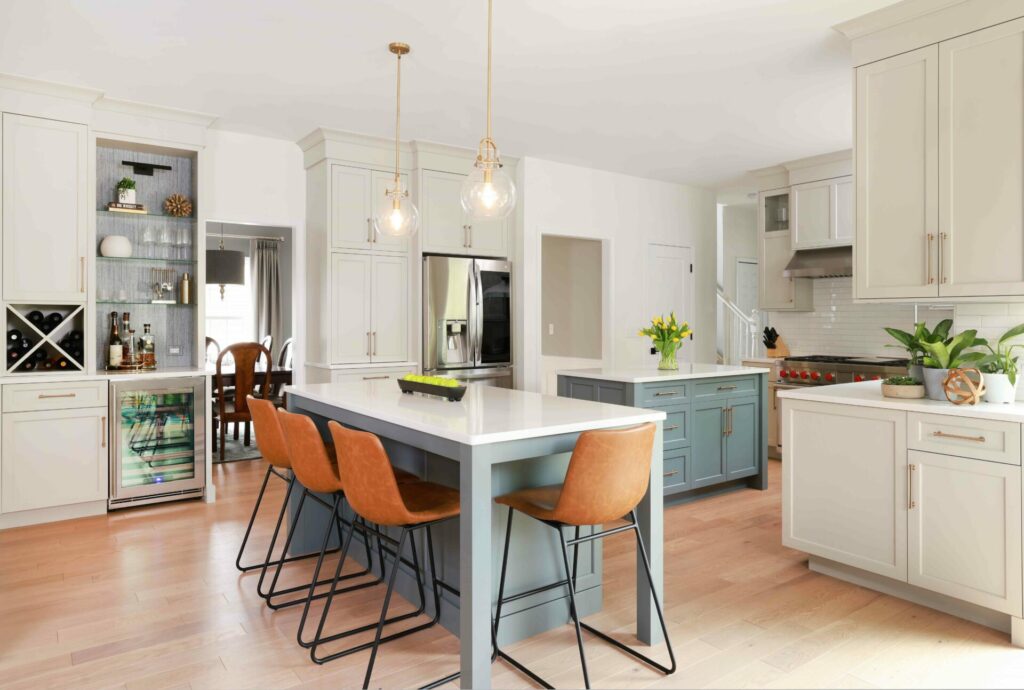 When it comes to home renovations, few projects are as exciting and transformative as a kitchen remodel. At the heart of the home, the kitchen serves as the main hub for culinary adventures and a space for creating lasting memories. Although, when the layout isn't ideal and the aesthetics are underwhelming, it can put a damper on your enjoyment of the space. This young Naperville family struggled with their existing kitchen's outdated design, and they wanted to bring the adjacent family room and powder room spaces up to date.
"In the kitchen, the large, odd-shaped island created a blockade to the refrigerator and made for a disruptive traffic flow overall," says Normandy Designer Abby Osborn. "We achieved a better layout with two separate kitchen islands, that not only improved functionality but also elevated the overall impression of the space. The two separate islands make it much more enjoyable to host guests,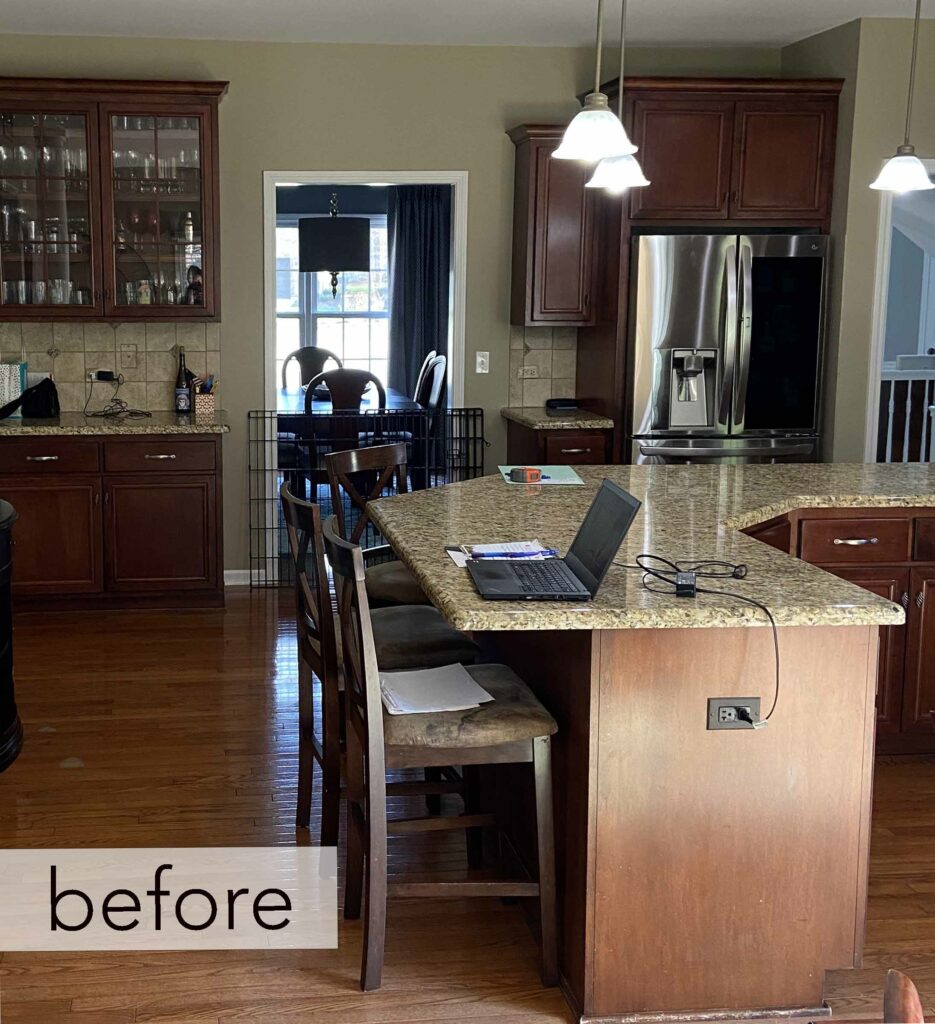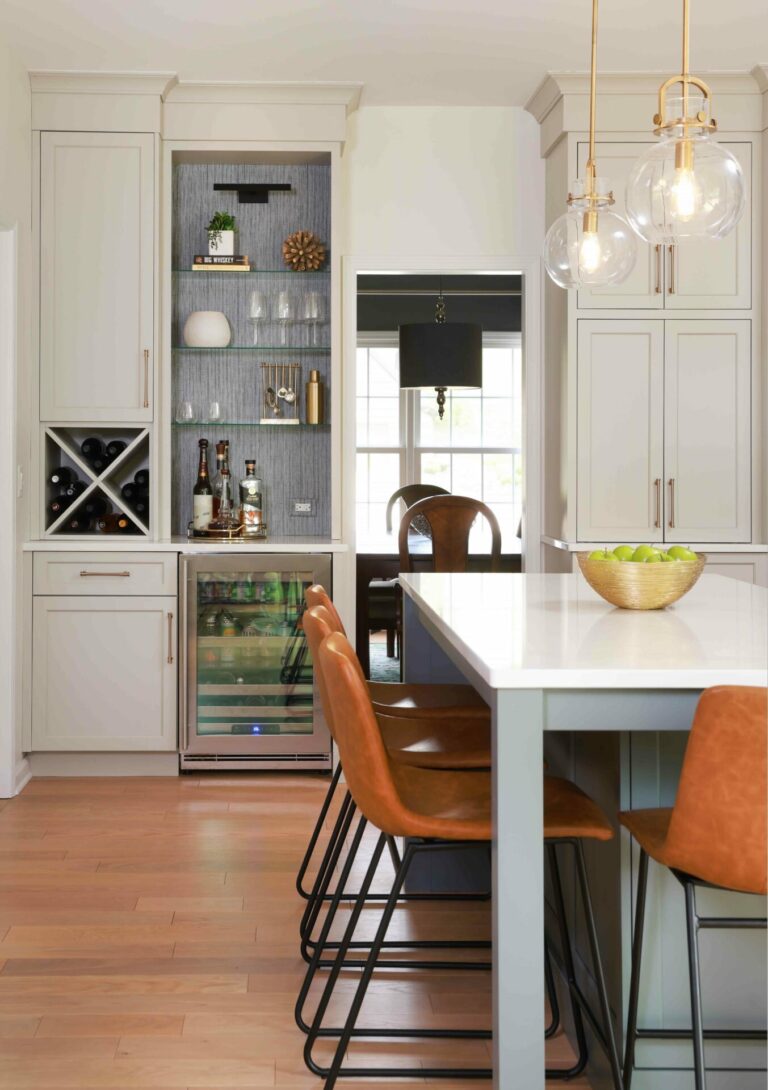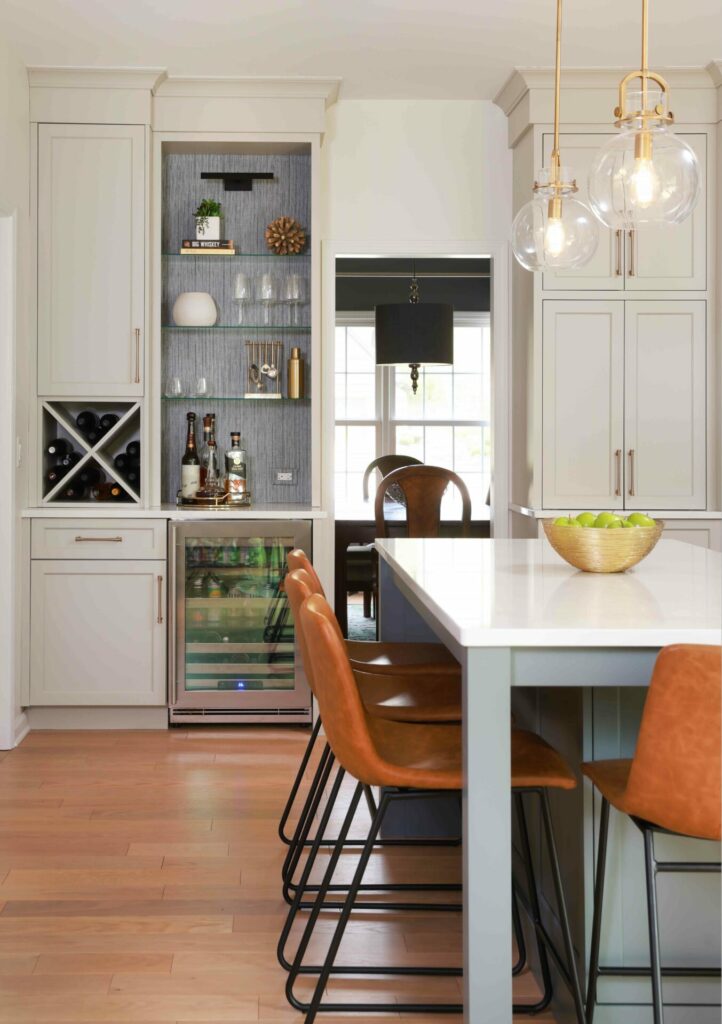 as one island can serve the purpose of prepping or serving food, and the other can be used for friends and family to relax and converse."
The existing cabinetry was dark, and they wanted to brighten the room, envisioning an all-white kitchen. "They asked for a timeless look for their cabinets, countertops, and backsplash that would exude elegance and sophistication, but not appear washed out with too many light tones," says Abby. Instead of stark white, they opted for a hearthstone painted finish on the perimeter cabinets and brought in a touch of color in the two islands. "We achieved a look that was instantly brighter. The cool gray color of the islands is a stunning contrast against the neutral backdrop, creating a kitchen that feels fresh, inviting, and effortlessly stylish."
While their goal was a timeless space, the family still wanted to infuse their personal taste into their remodel. They understood that trends come and go, and rather than committing to them permanently, they decided to incorporate trendy elements that can be easily changed out as styles evolve.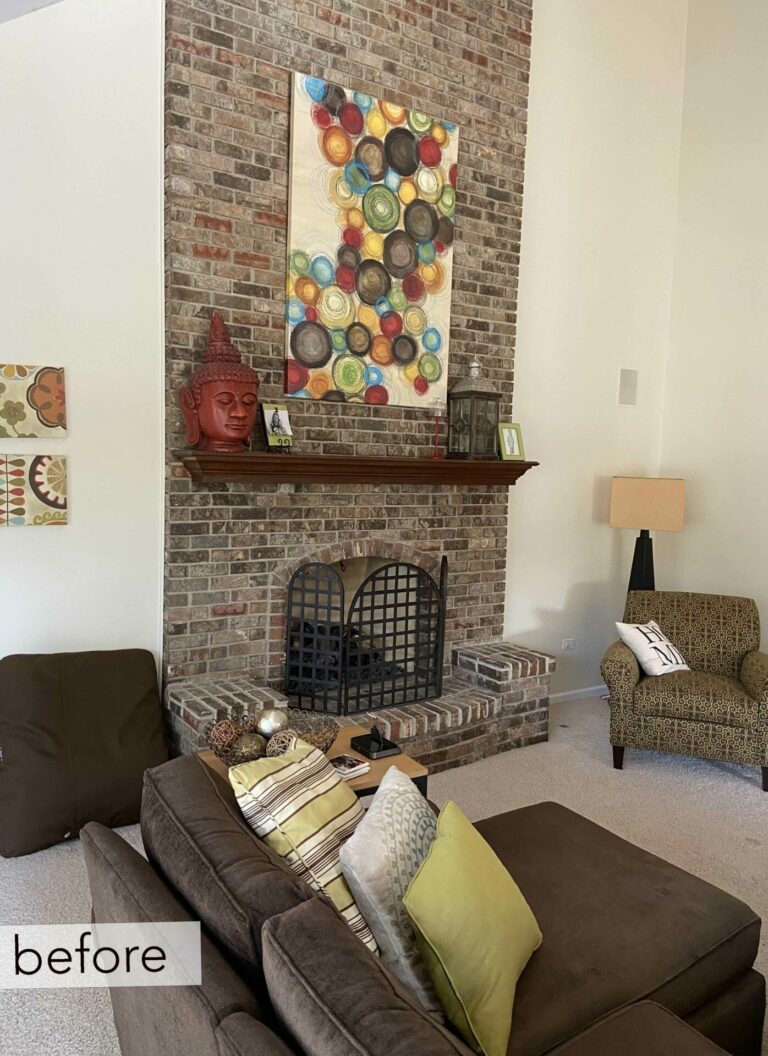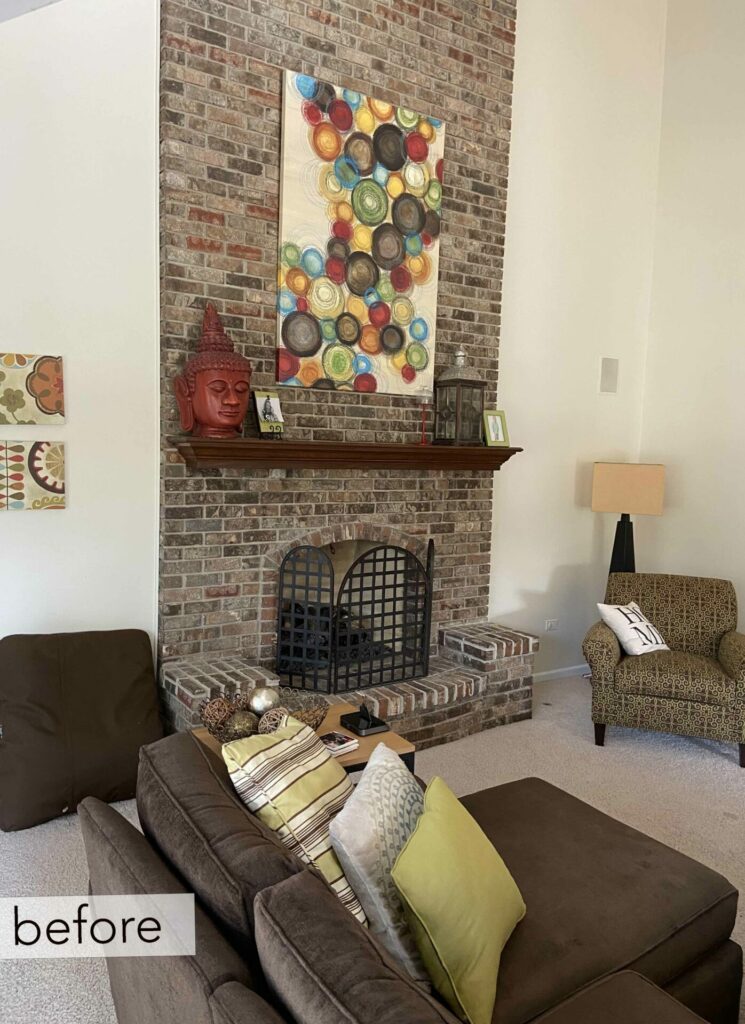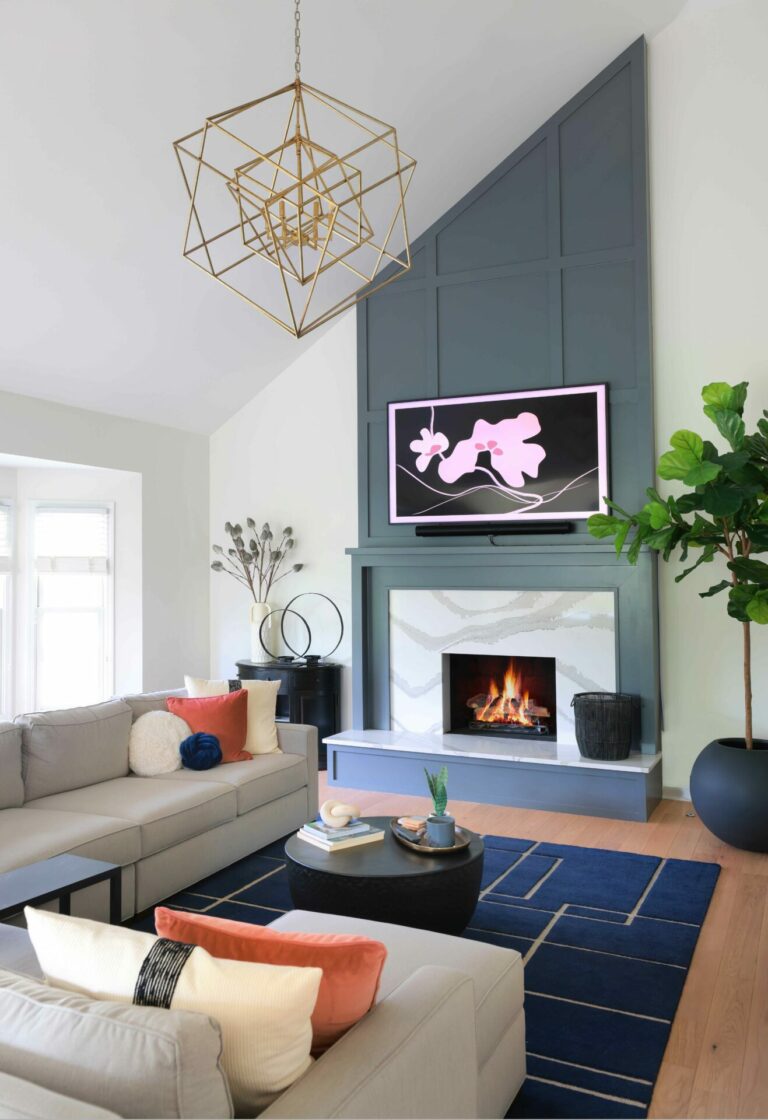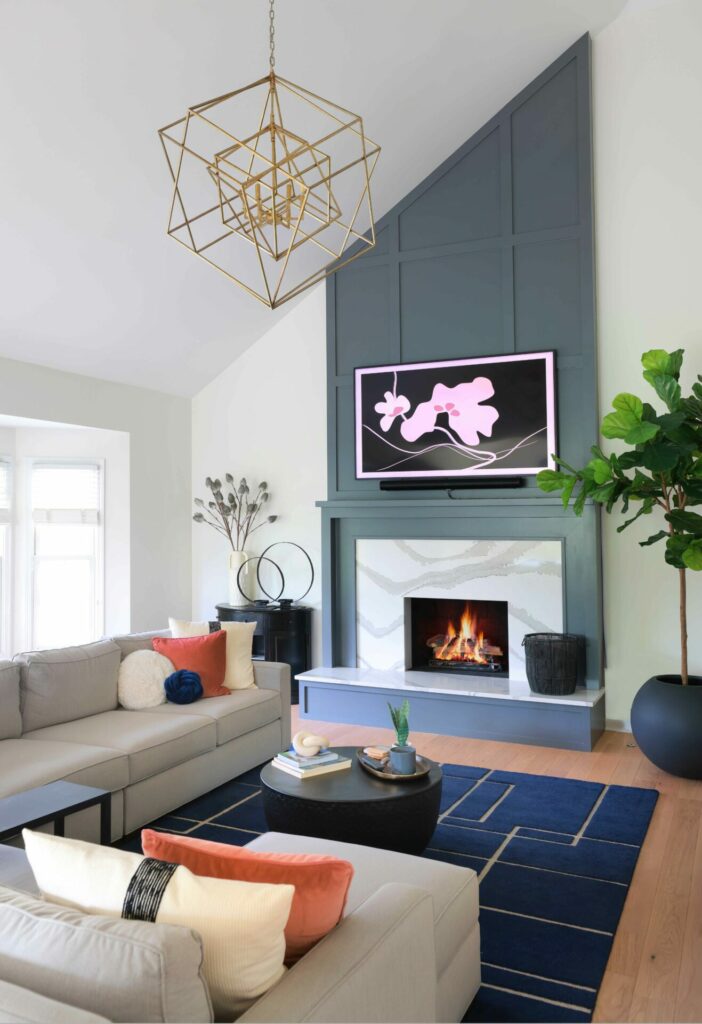 "We added moments of trend with the light fixtures in the kitchen and expanded the updates to the adjacent family room by adding an impressive accent wall and a striking quartz stone around the fireplace," adds Abby. "They also opted for fun and vibrant wallpaper at the bar and in the powder room, injecting texture and personality into these smaller areas."
"It's satisfying to see how a kitchen and family room remodel can transform the dynamics of family life," says Abby.
Embarking on remodeling project of any kind is an exciting endeavor, offering endless possibilities to create a space that suits your family's unique needs and style. If you're looking to balance timeless elements with trendy accents in your home, give Abby a call. She can help improve the functionality of your space for more enjoyable and efficient daily use. For inspiration, visit our Facebook and Instagram pages, where we feature some of our favorite projects.