Vintage Chicago Condo Merges Two Units with Eclectic Flair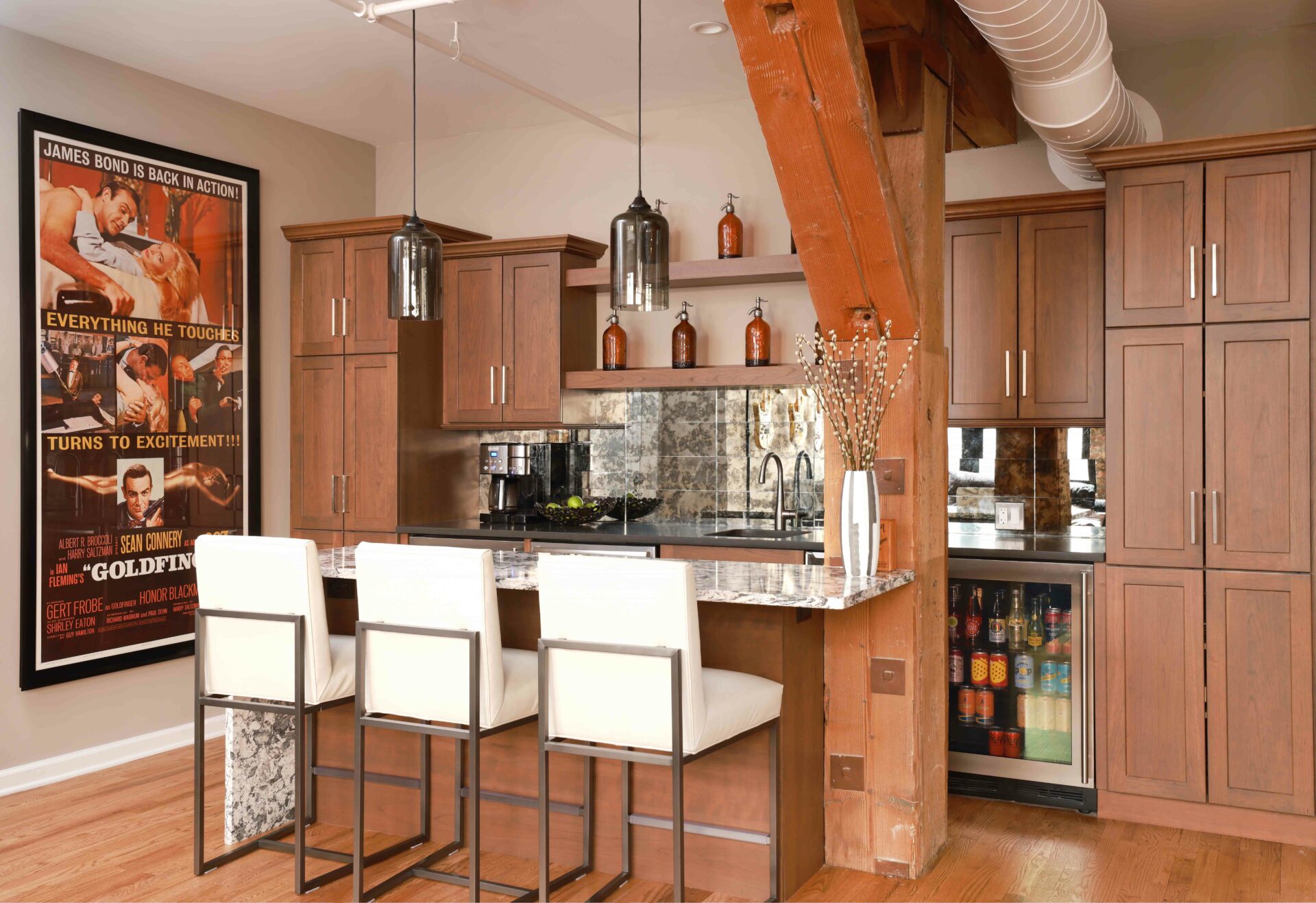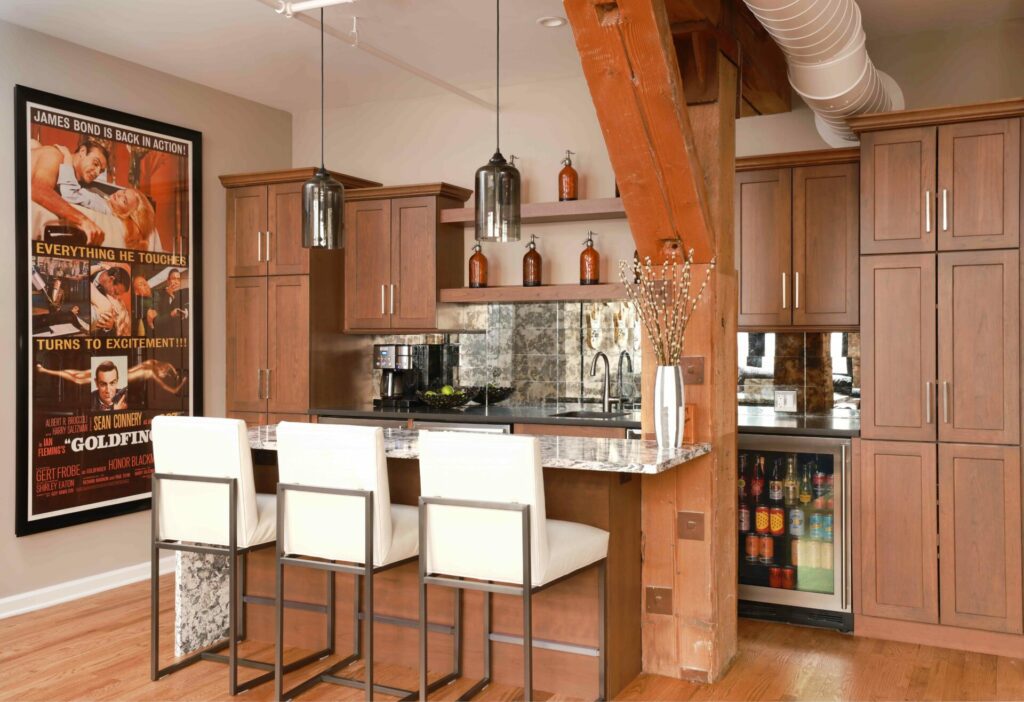 Chicago condo living has its undeniable perks, but creating a space that fits all your needs can be tricky, especially when you're merging two units in a vintage building. Normandy Designer Jackie Jensen was called on to help with one such conversion. "She purchased the unit next door to double her living space. Our objective was to create a seamless environment that blended elegance, functionality, and her love for entertaining," says Jackie.
The second kitchen in the adjoining unit was unnecessary, so we took advantage of the existing plumbing to create the ultimate hang out area, complete with wet bar, an island with seating, and a chic fireplace. "Instead of camouflaging the structural wood beam, we blended it purposely with the island, creating a standout architectural feature," Jackie says. This area exudes her eclectic panache, where she and her guests can enjoy cocktails and relax by the crackling fire.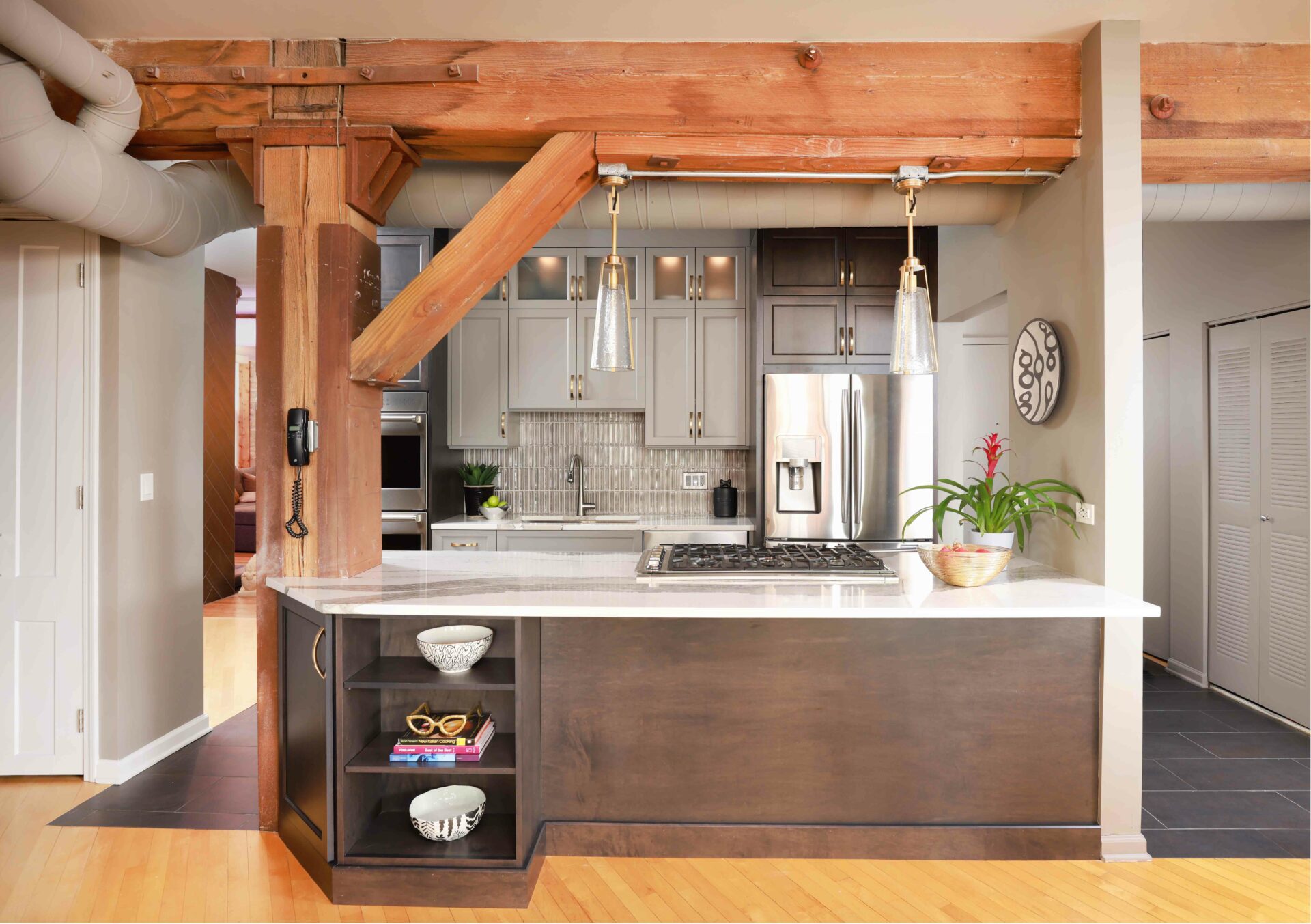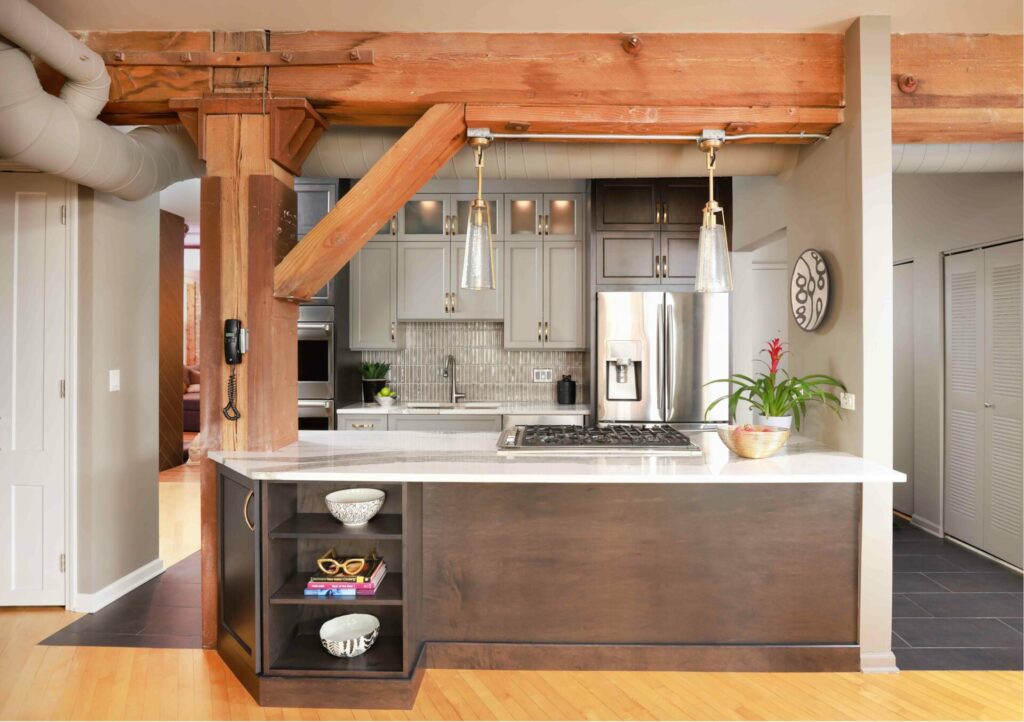 Once this space was completed, her existing kitchen paled in comparison to the merged unit's upgrades. The next phase of the project was to make her kitchen equally as a gorgeous. "We created a deep two-tone feel in the kitchen with a dramatic quartz countertop and added a touch of glamour with glass tile backsplash," says Jackie. The industrial-inspired accents set the stage for culinary excellence.
One of the distinctive aspects of this entire remodel was the need to incorporate, rather than hide, the exposed mechanicals in several areas. "Instead of looking at the overhead venting and wooden support beams as obstacles, we embraced their raw and edgy appeal throughout the condo. By striking this  balance, we created a visually captivating setting that seamlessly married her collection of unique art pieces with the inherent features of the space."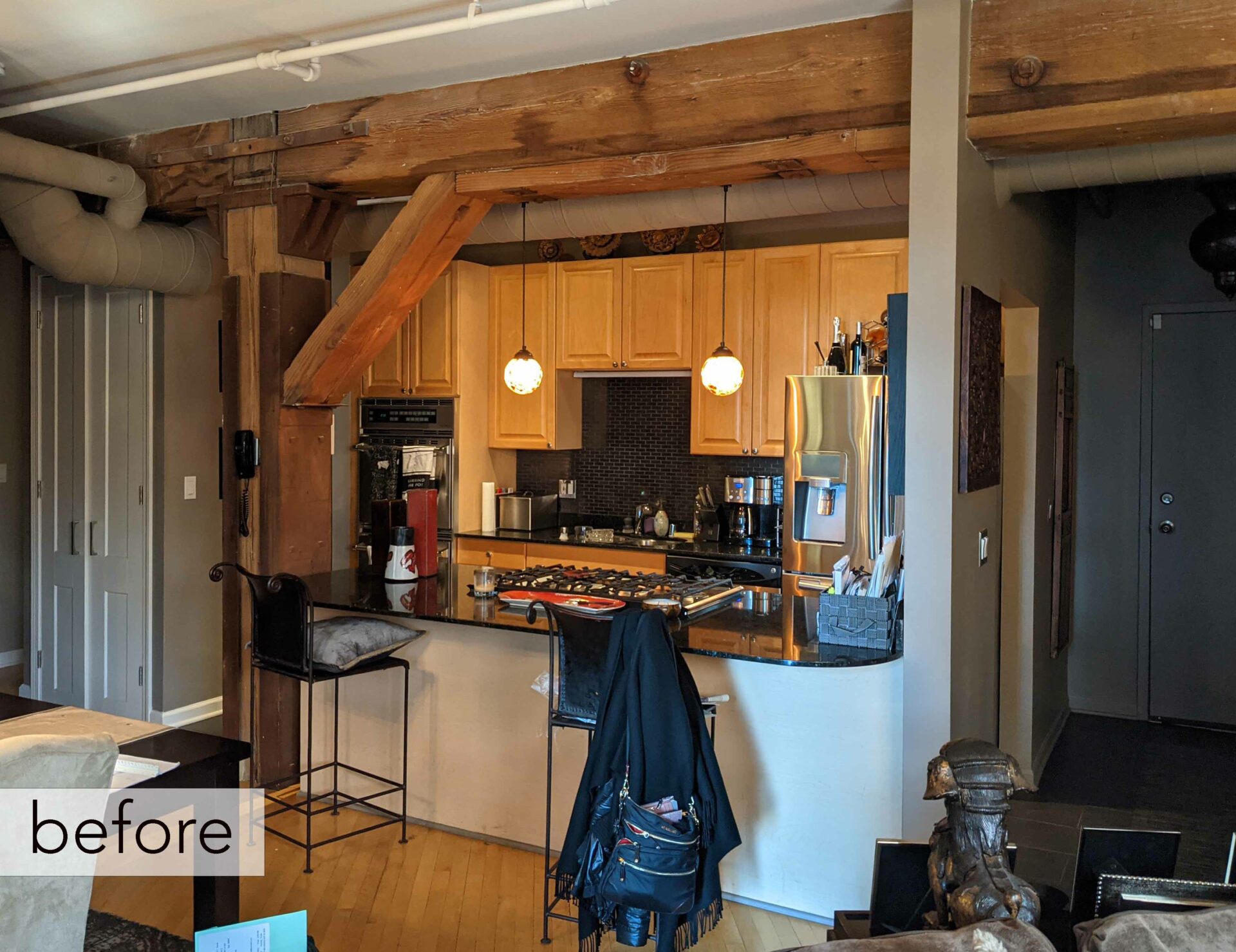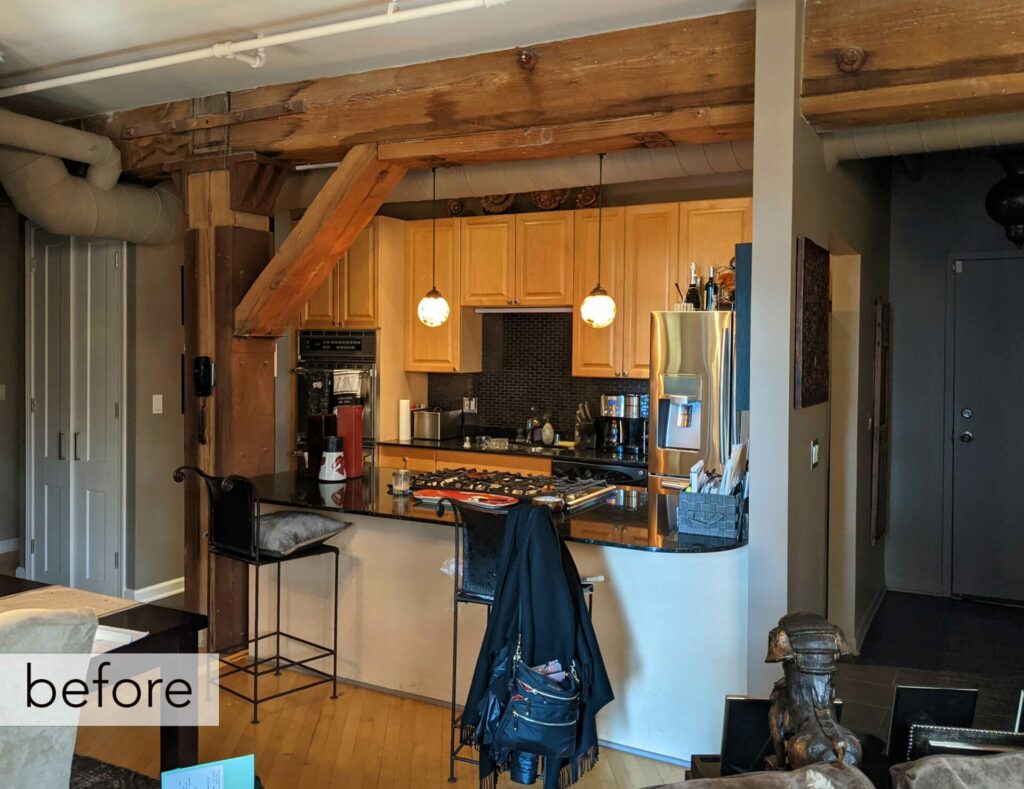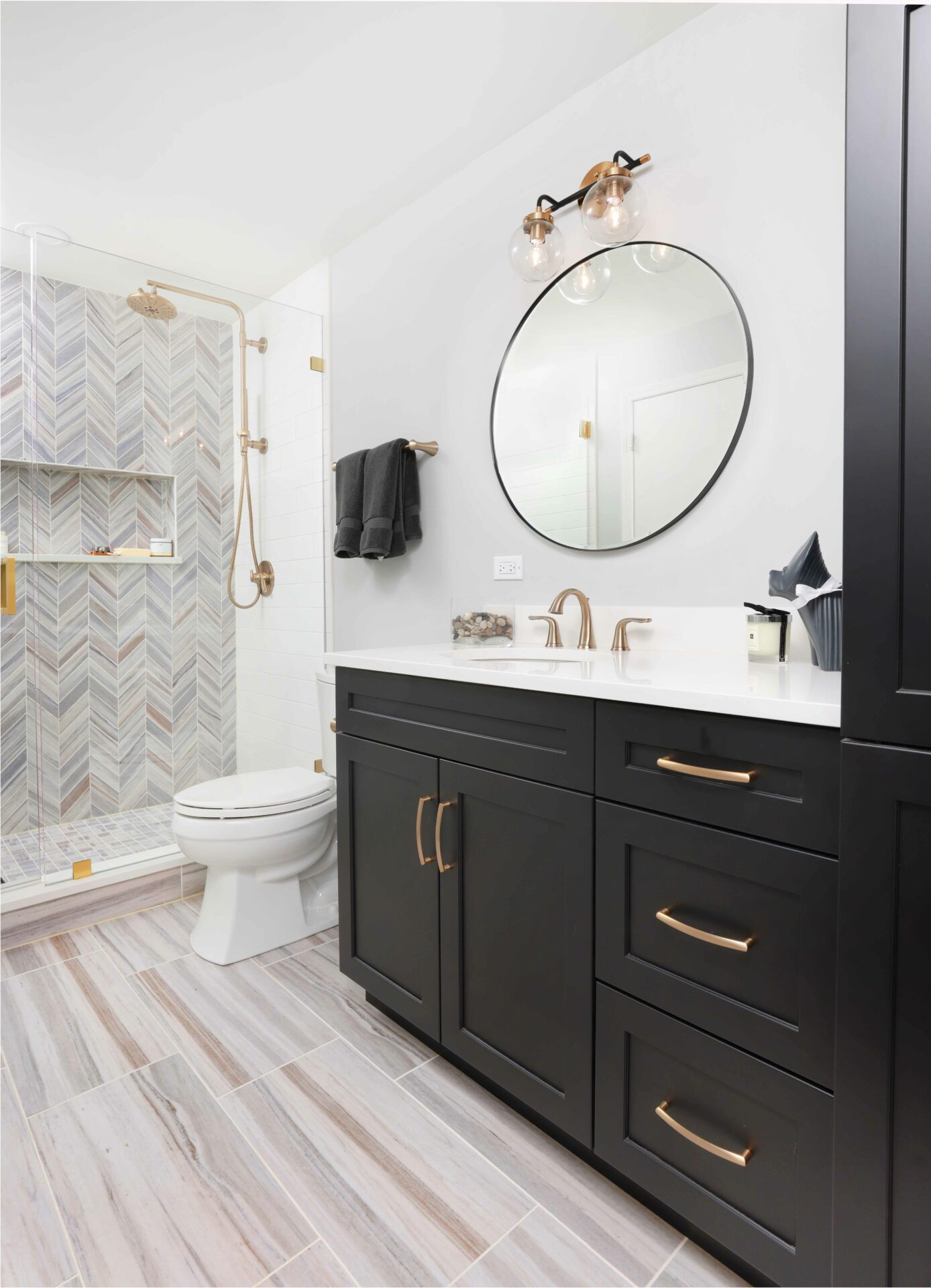 The two bathrooms also got a refresh to complete the condo update. One features an eclectic look with unique floor tiles, and the other showcases high drama finishes.
"The end result is a chic and cultured haven that reflects her personality and provides an exquisite setting for hosting memorable events," says Jackie.
If you have a unique sense of style you're worried could be lost in the remodel, worry no longer. Set up a time to talk with Jackie about your ideas. Since we know you're already curating looks, add our Facebook and Instagram accounts to your research. We feature our favorite projects from kitchens and bathrooms to home additions and more.