The Problem with White Kitchen Cabinets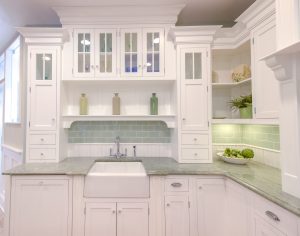 White kitchens have been a popular choice for years. They've been called versatile, classic, timeless… But, some are skeptical. Will they be hard to maintain? Will I regret my decision? Before you commit, it's important to get all of the facts. To help, we talked to Normandy Designer Leslie Molloy, CKBD about the disadvantages of white kitchen cabinetry.
Here are three things to keep in mind when making a decision:
Be Ready for Wear & Tear– All cabinets will experience some wear and tear from being used. When it comes to white painted cabinets, the usual offenders are chips, scratches, and stains. Fingerprints and smudges are also more visible.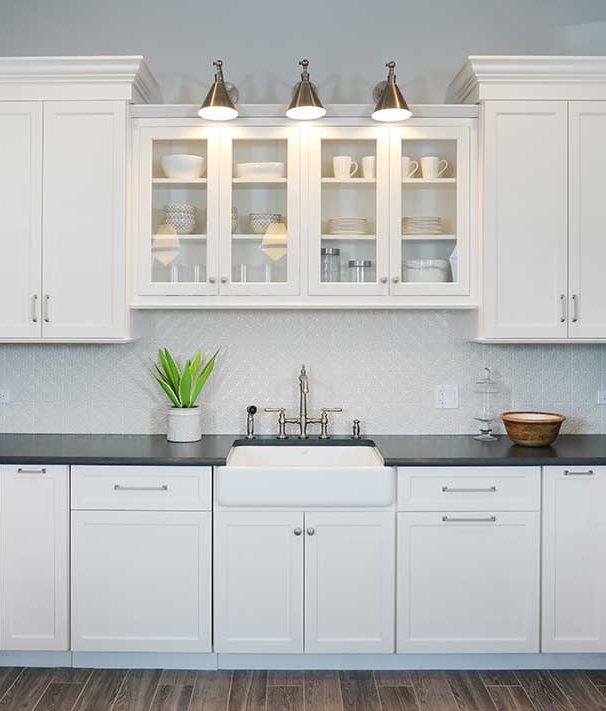 "There are also a few concerns that aren't as obvious," noted Leslie. "Due to sun exposure, white cabinets can yellow over time. You might also notice some cracking. This is because wood shrinks and expands based upon humidity levels."
Remember, You'll Have to Maintain–   White is a less forgiving color, so inherently there's a little more work. It can stain easily, so you'll want to promptly wipe up spills. Depending upon materials, scratches and dents might not be as easy to repair. Chips can also happen, so you'll need to be prepared to touch those up too.
"It's important to know going into it that white cabinets need to be handled with care and that maintenance at some point is inevitable," added Leslie.
Look at Your Lifestyle– White isn't for everyone – there are a few situations where it's not ideal.  If you are a perfectionist, a white-painted cabinet might not be for you. Or, if you have small children, it's important to know going into it that your cabinets might need a little more upkeep.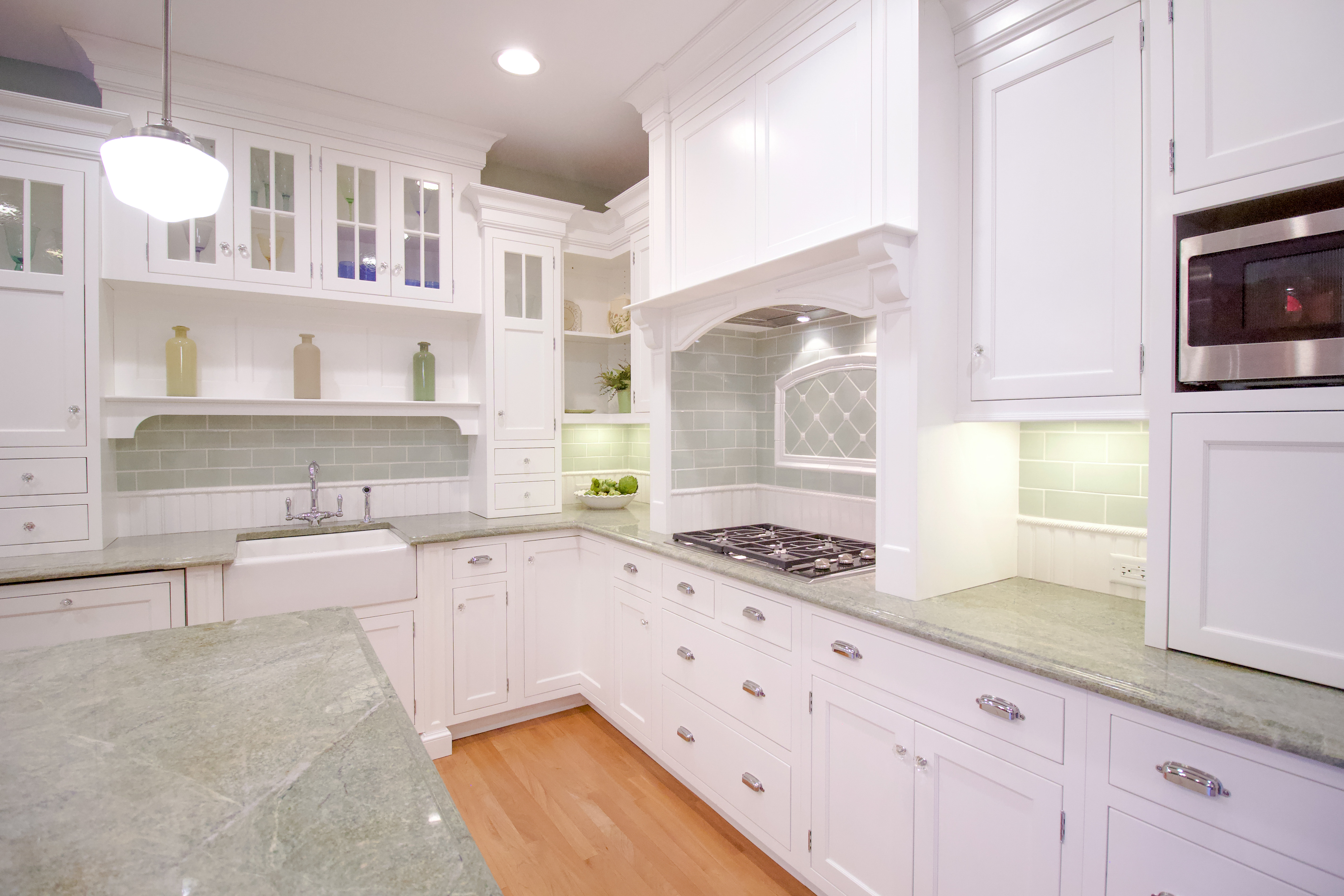 "White kitchens are beautiful," said Leslie. "But, I never want my clients to regret their kitchen finishes, so it's important to talk about all of the pros and cons."
Set up a time to meet with Leslie to start talking about your kitchen remodel and what design decisions will be the best fit. You can also gather more ideas and information by visiting the Normandy photo gallery and by following Normandy Remodeling on Instagram and Facebook. Or, register for an upcoming kitchen remodeling workshop to get more of your remodeling questions answered.