Breaking Down Walls and Borrowing Space Creates Bright & Open Evanston Kitchen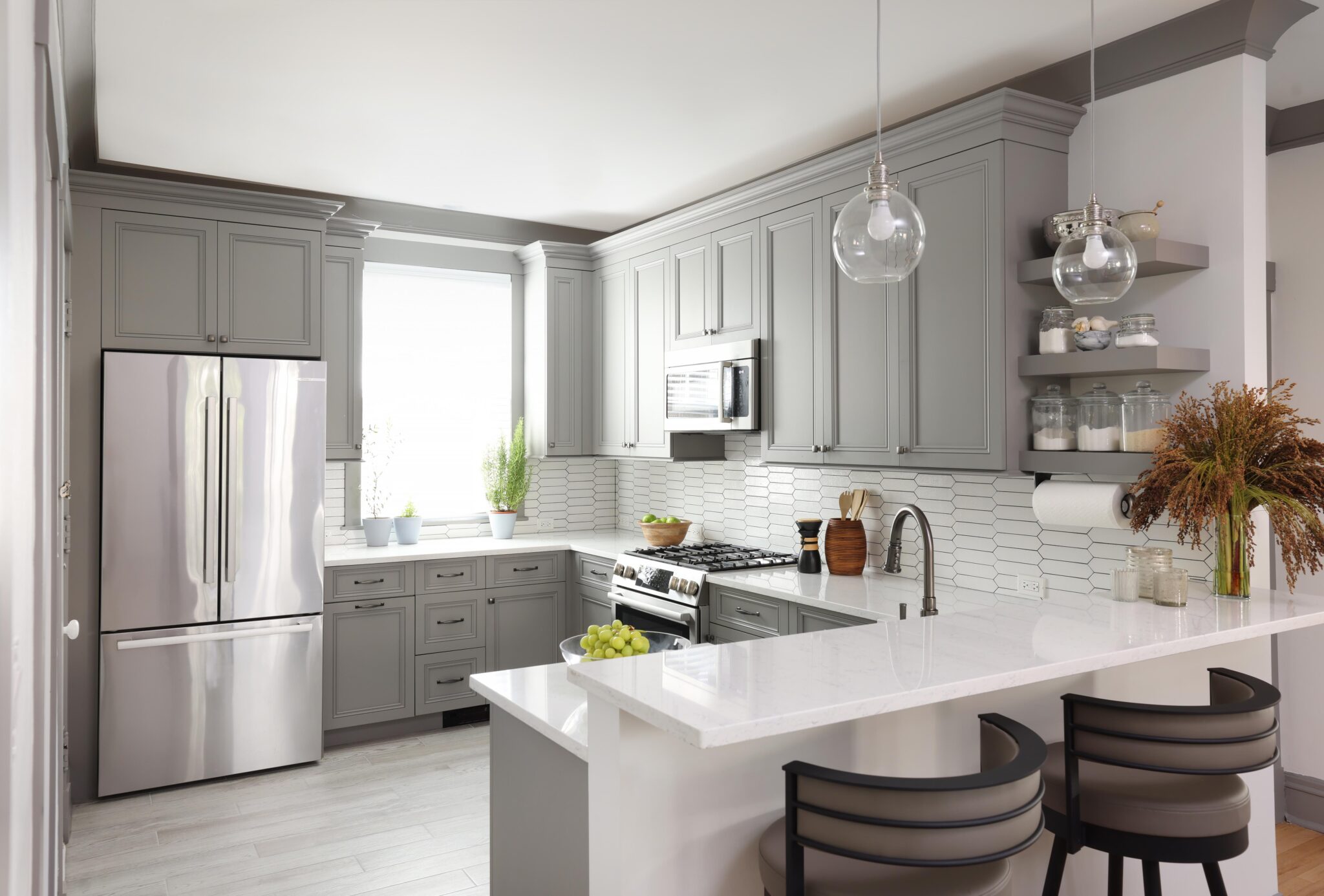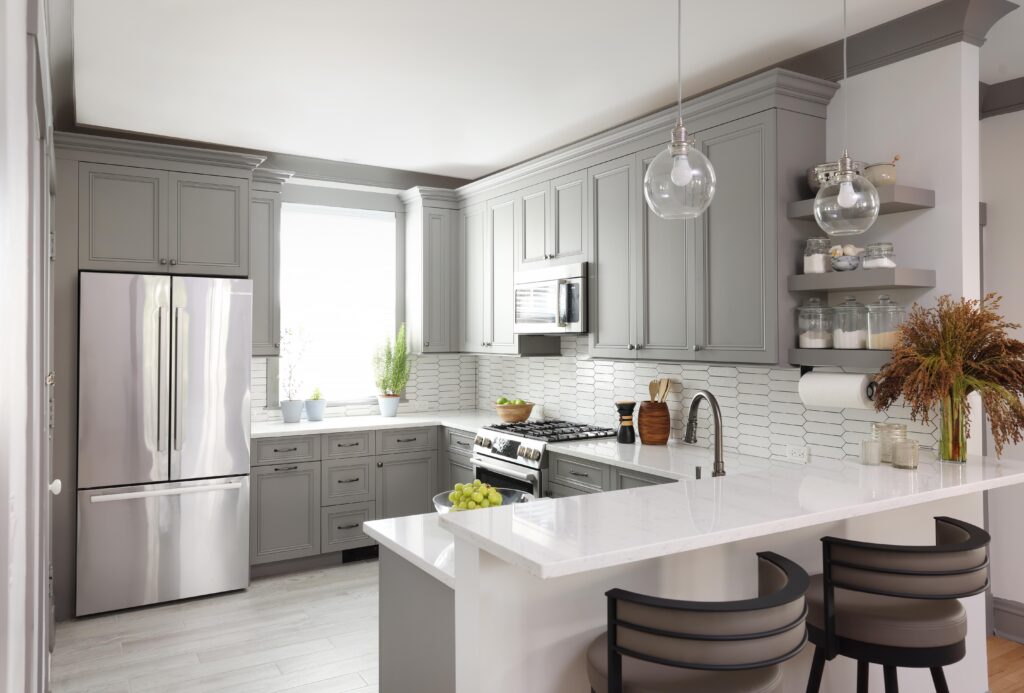 When buying a home, they say location is everything, and for this young family, being in the right school district with close proximity to relatives was very important. The aesthetic of the home's interior is where they made concessions, but after partnering with Normandy Designer Ashley Noethe, they learned they didn't have to concede at all. Ashley helped them create an updated interior layout that fit right in with their home's vintage pedigree, starting with the kitchen.
The kitchen should be the main hub of the home, but its awkward layout and placement wasn't working for a family with young kids. "The room itself was closed off, so there were no sight lines to the adjacent rooms. Plus, there was a full bathroom off the kitchen which wasn't desirable," says Ashley.
"When developing a plan for their kitchen, they wanted additional storage and cabinetry, but fewer walls, which logistically was a challenge," Ashley says. However, by removing the wall between the kitchen and dining room, the possibilities, and the floorplan opened up.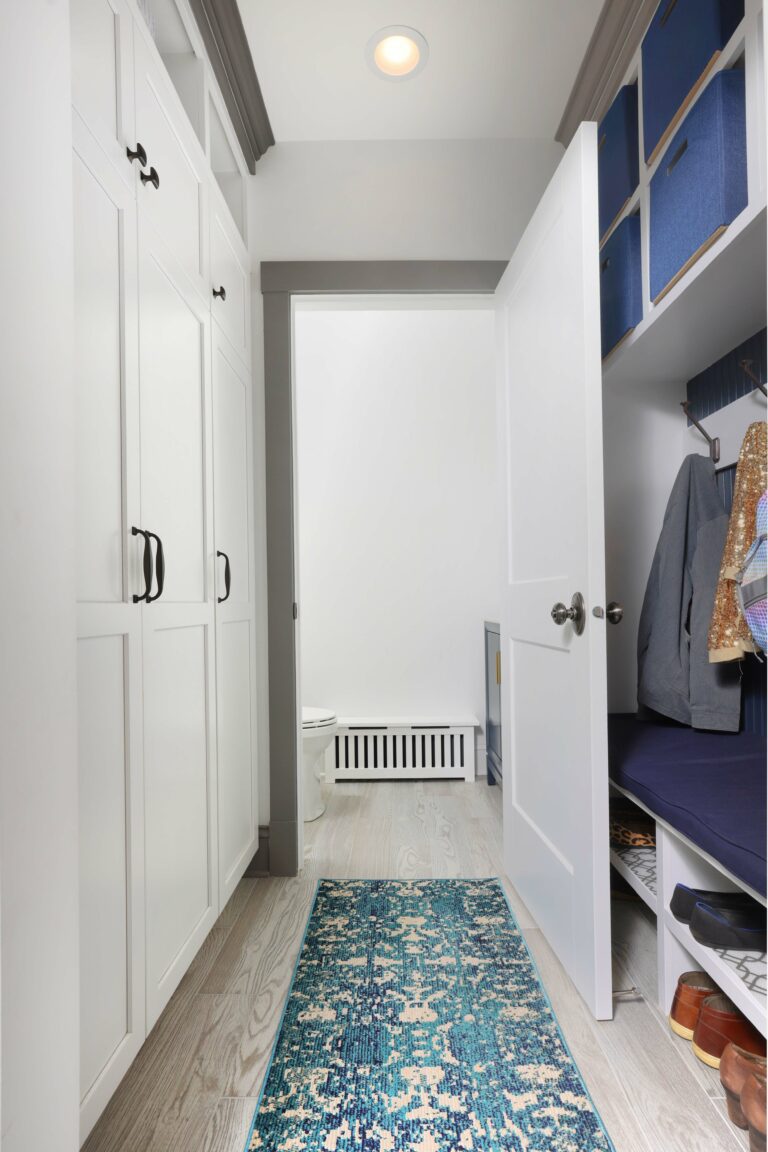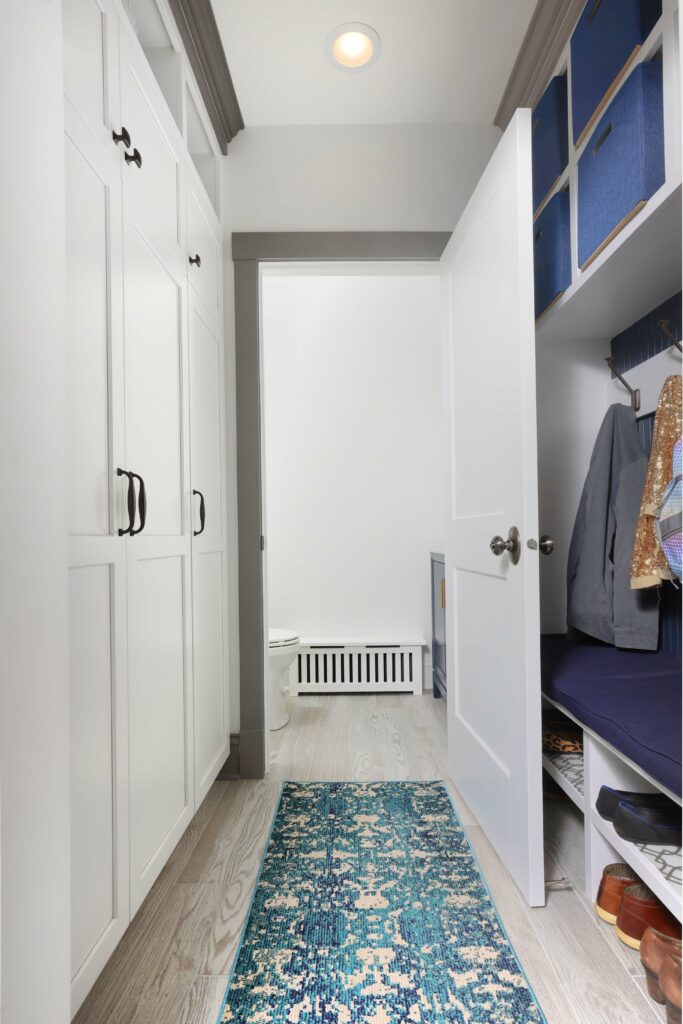 "Taking down the wall let us increase the footprint of the kitchen slightly," says Ashley. "The peninsula extended into the adjacent dining room, providing extra storage and seating without compromising their dining space."
Next, we addressed the full bath. "It was unsavory being right off the kitchen, and a full bath on this floor wasn't necessary," says Ashley. "By downsizing to a powder room, we were able to borrow the extra space to add a mudroom bench and cubby area, plus an entire wall of pantry storage easily accessible from the kitchen," Ashley says.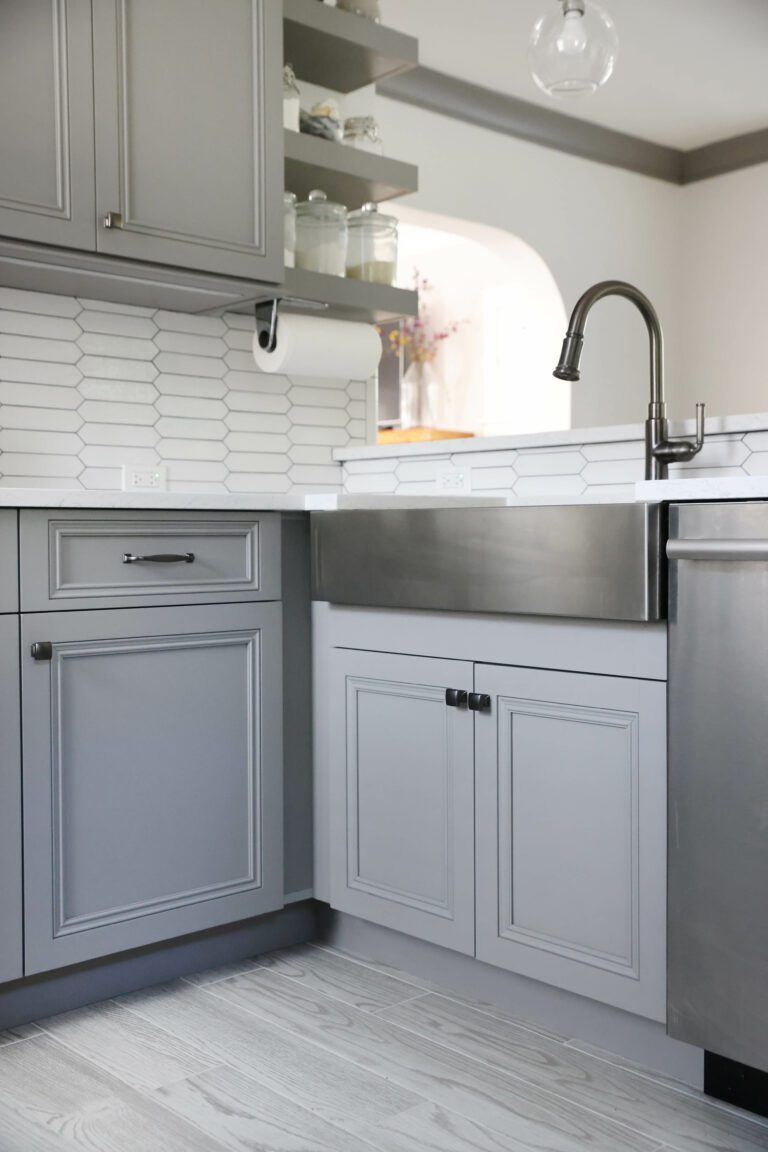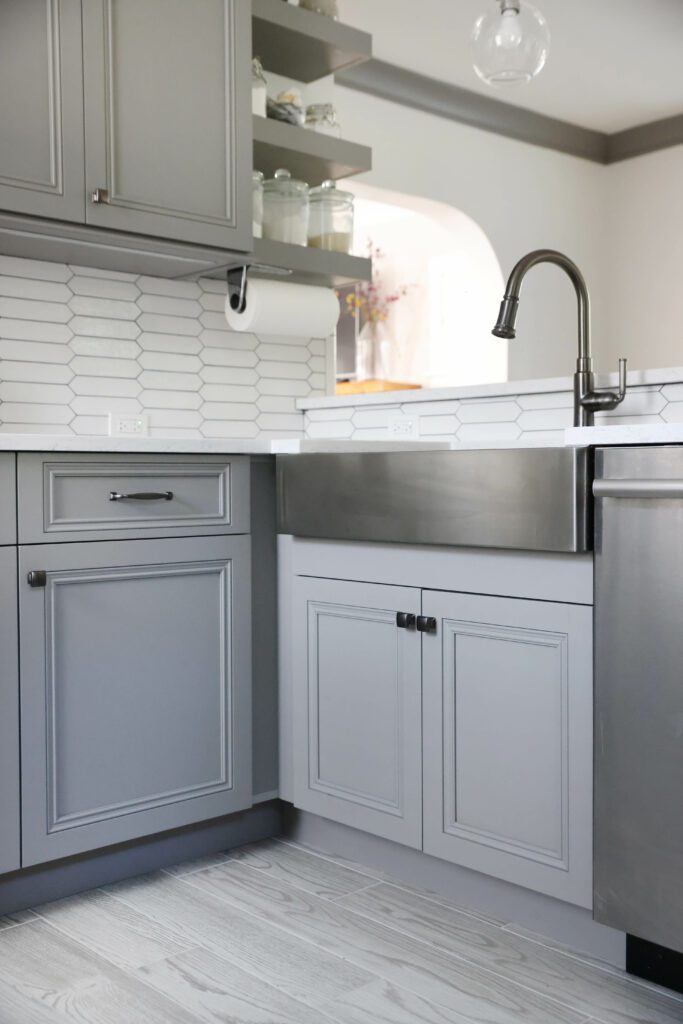 When choosing their finishes, they wanted to remain true to the style of their historic home. "The family opted for an applied molding door style in a dark gray paint, which is less common in today's light and clean modern aesthetic, but fit well in this vintage home," Ashley shares. Cabinet details to maximize storage and low-maintenance finishes were smart options for this family with small children.
"By taking down a wall and borrowing space from adjacent rooms, this family now has room to grow in their bright and open kitchen. They look forward to enjoying their home that not only has the perfect location, but the perfect layout, for years to come," says Ashley.
It's amazing to see how removing walls or downsizing unnecessary rooms can completely revamp a space. Maybe you have a room or two you think is just destined to remain as-is. Give Ashley a call and see how she can reimagine your kitchen or living space. You can find inspiration from more of our projects posted on Facebook and Instagram.