Top Bathroom Remodeling Trends for 2023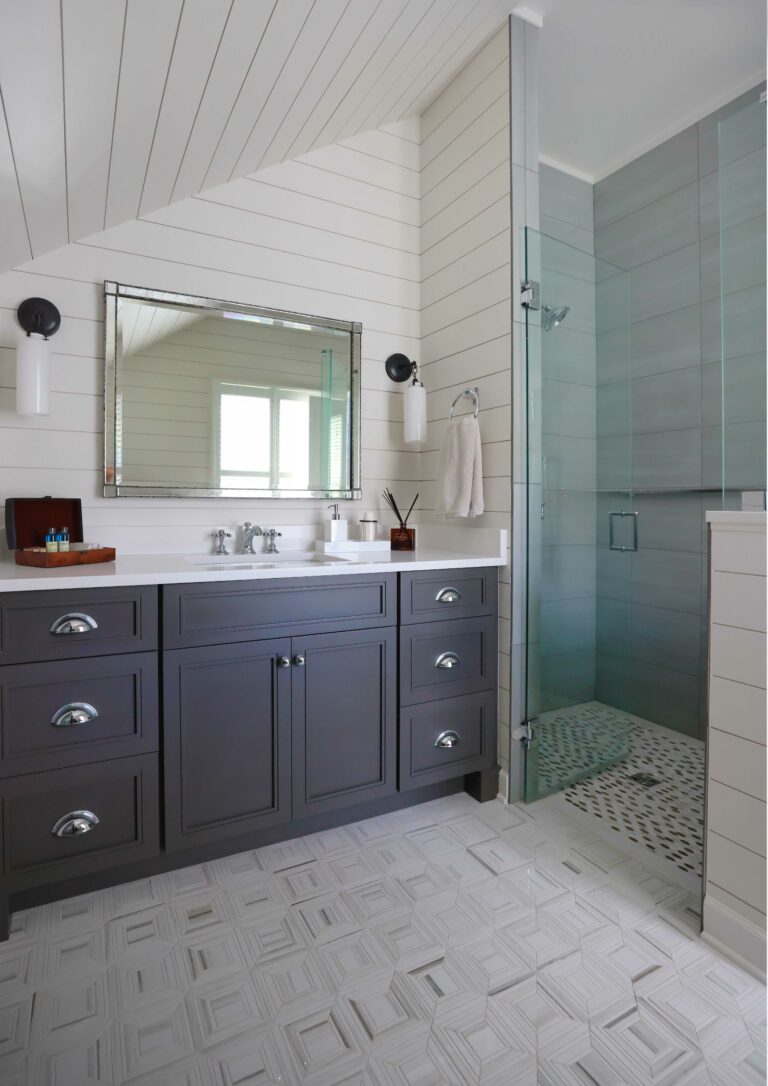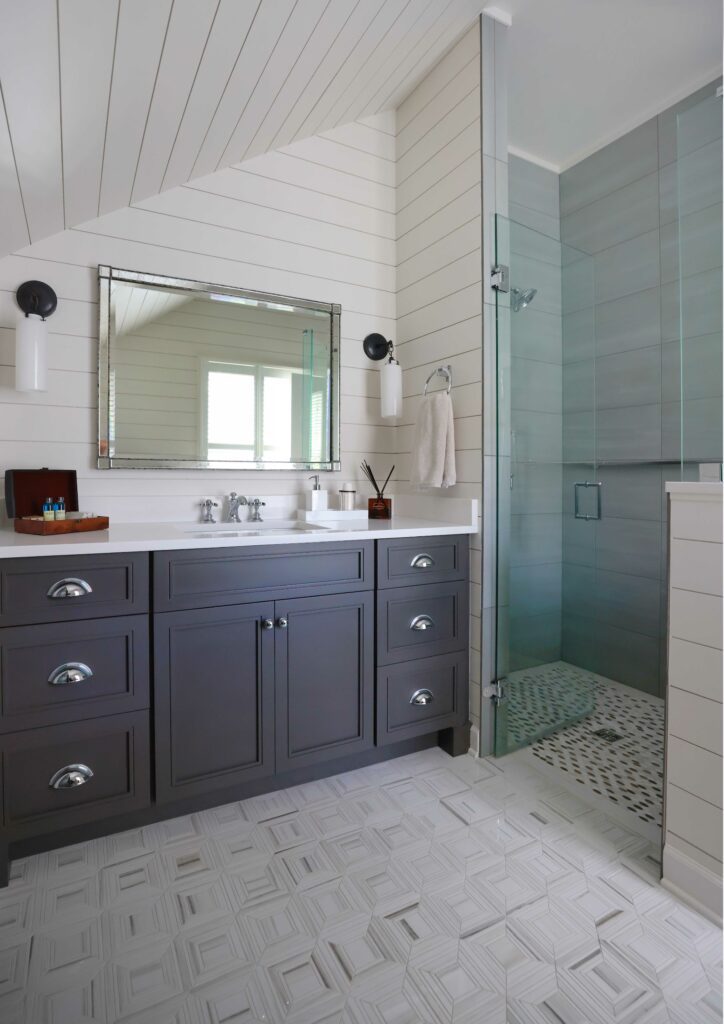 Your primary bathroom is a space for rest and relaxation, your powder room is for showing off your style, and your hall bath is for overnight guests or little ones. While each of these spaces has a unique and specific function in your home, they are all finding renewed attention this year on ways to express your personality, making them a room that's fun and functional all at once.
This year, color, texture, shapes, and fixtures are among the top bathroom trends the Normandy Designers are excited about. Here's what you can expect to see among the 2023 bathroom trends:
Wall treatments
Wallpaper came roaring back to popularity in recent years and is still going strong; but looking forward, it will be the more permanent, understated wall treatments that take center stage. Wainscoting, accent tile, shiplap and more are finding their way to hall baths, primary bathrooms, and powder rooms alike. These wall upgrades take the modest space allotted to the bathroom and give it major style points.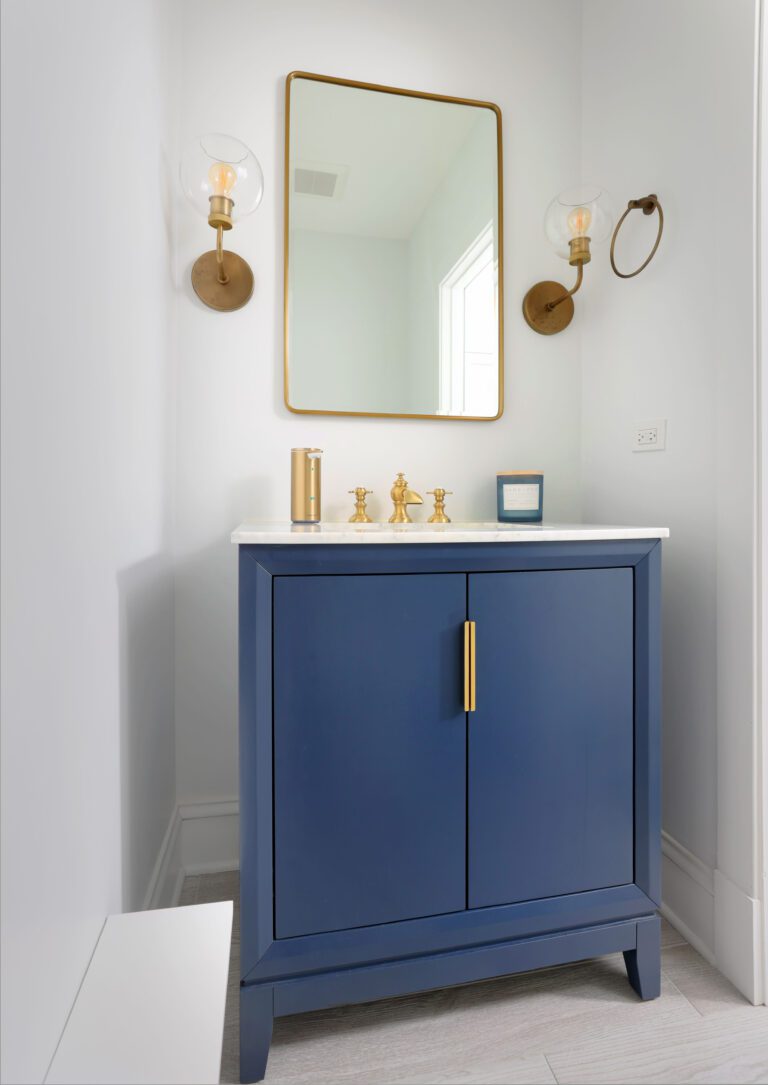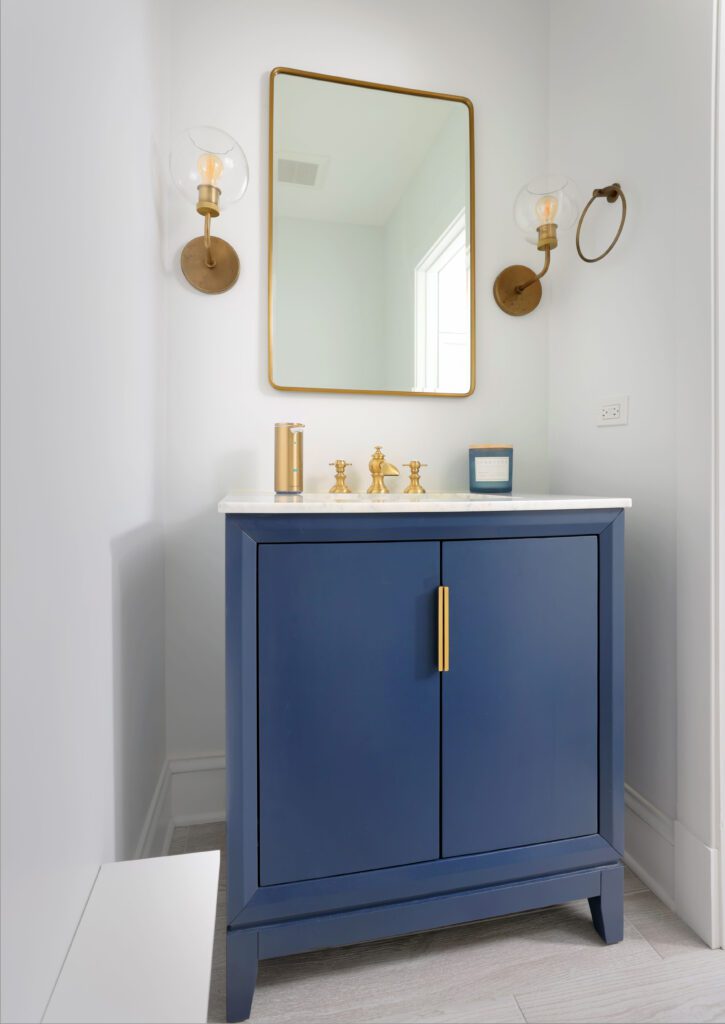 Colorful cabinetry
Painted vanities are having a moment. Rich, dramatic shades can create a statement piece in the bathroom that looks upscale and casual at the same time. The size and substance of the vanity give the color a notable presence and creates an anchor point for other uses of that hue in your bathroom, inviting playful options for your floors or shower tile.
Peeks of color
2023 will see the love of color show up in unexpected places, like your shower niche. These pops of color placed carefully throughout your bathroom add personality without overwhelming the space. Shower niches can highlight the color of your painted vanity or balance the hues of your wall treatments or tiled flooring, creating a cohesive look.
Geometric shapes in tile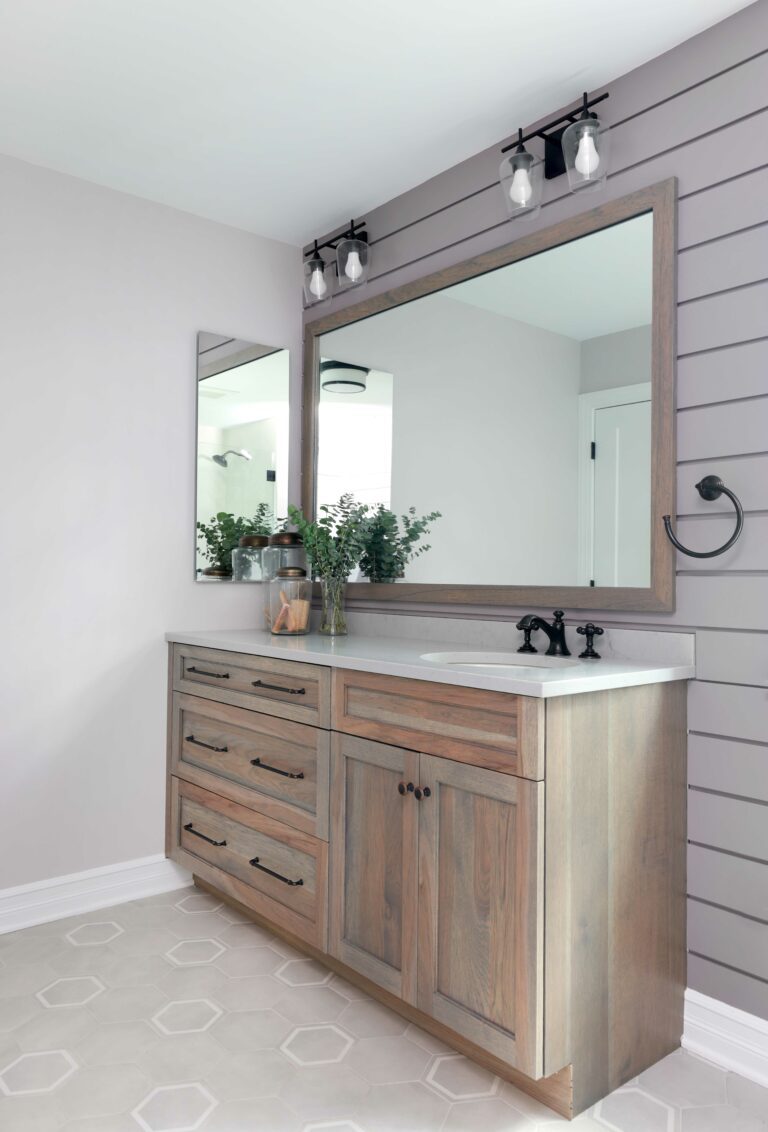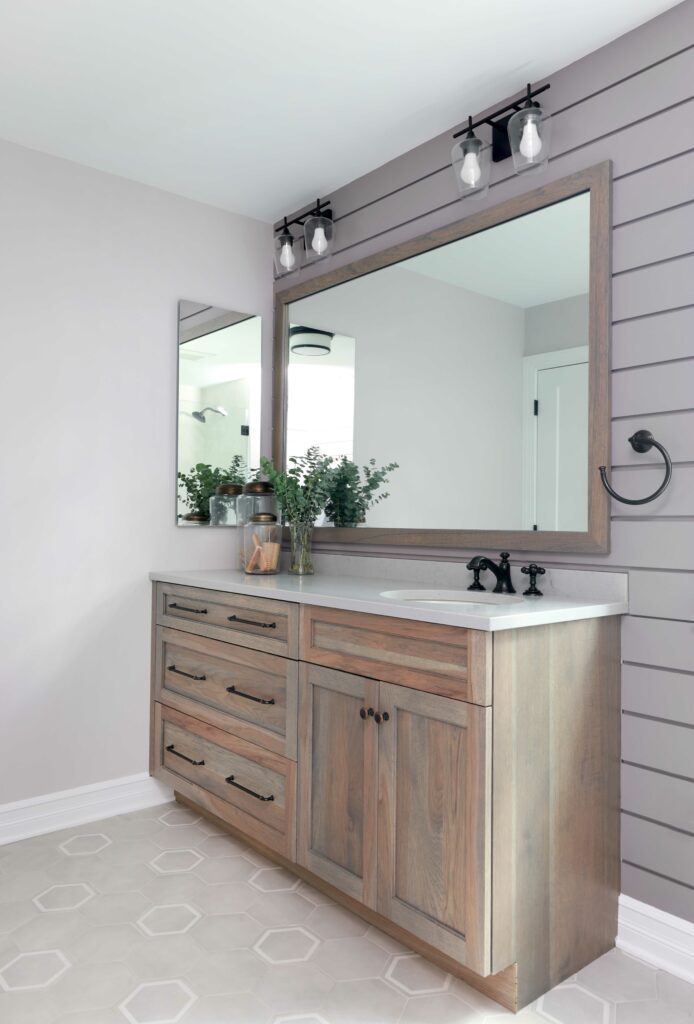 So, you knew that tile came in squares and rectangles, you may even know about the round penny tiles, and the recent popularity of hexagon tiles; but the renewed emphasis on the repeating patterns you can create with geometric shapes has given all these classic forms an upgrade. Squares and rectangles gained sharper corners, mitered edges, and inlay designs. Triangles, hexagons, and many more geometric shapes have become a go-to way to add pattern to your bathroom without being too visually demanding.
Dark hardware
Dark hardware is making headway in homes today. Matte black faucets and hardware feel fresh and innovative, and the timeless quality of black hints that this look may be here to stay. It's an updated approach to the traditional metals we're accustomed to seeing in bathrooms, plus, this striking finish complements the rich hues of painted or dark stained vanities.
Smart storage
Don't we all wish for more storage? Well, ask and you shall receive.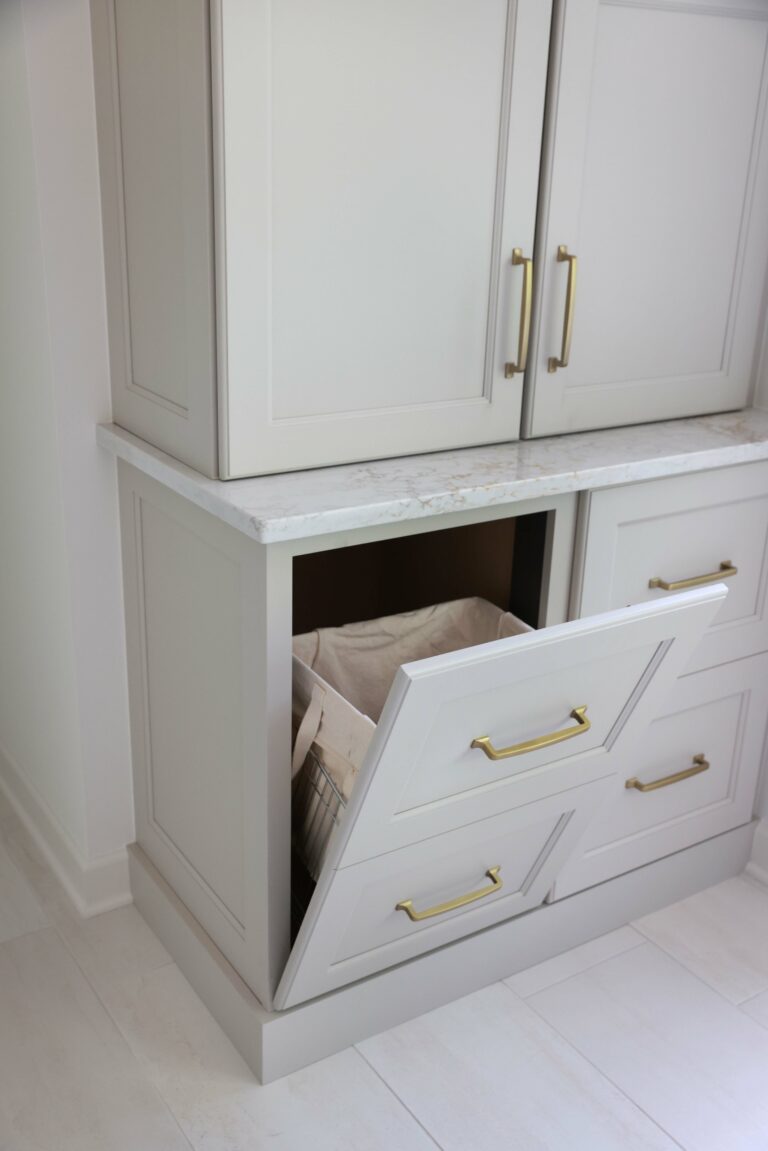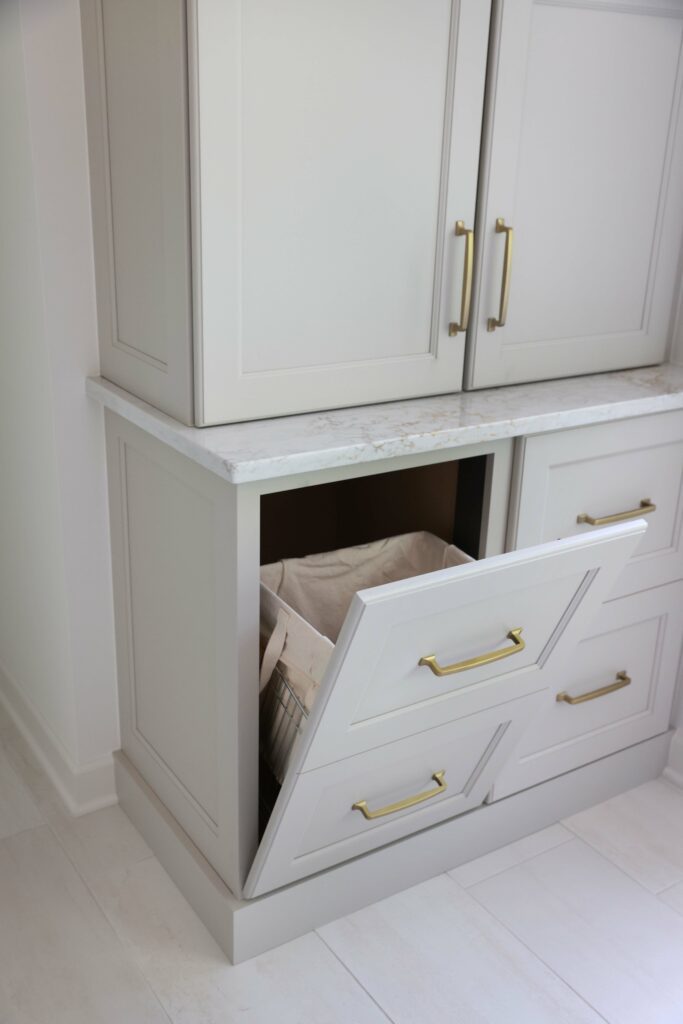 Today's bathrooms have smarter storage solutions in the usual places, and a priority for more storage overall. Vanities can have specialized pull outs for makeup, hair tools, and toiletries. Tilt-out hampers are hidden out of sight and recessed spaces for shelving and cabinetry find valuable storage in previously overlooked corners.
Your bathroom should make you smile every time you step inside. Find inspiration for your at-home sanctuary on TikTok, Instagram and Facebook. Begin a wish list of must-haves and nice-to-haves, then give our designers a call. We'll partner with you to create the bathroom space your home needs.