Accent Wall Ideas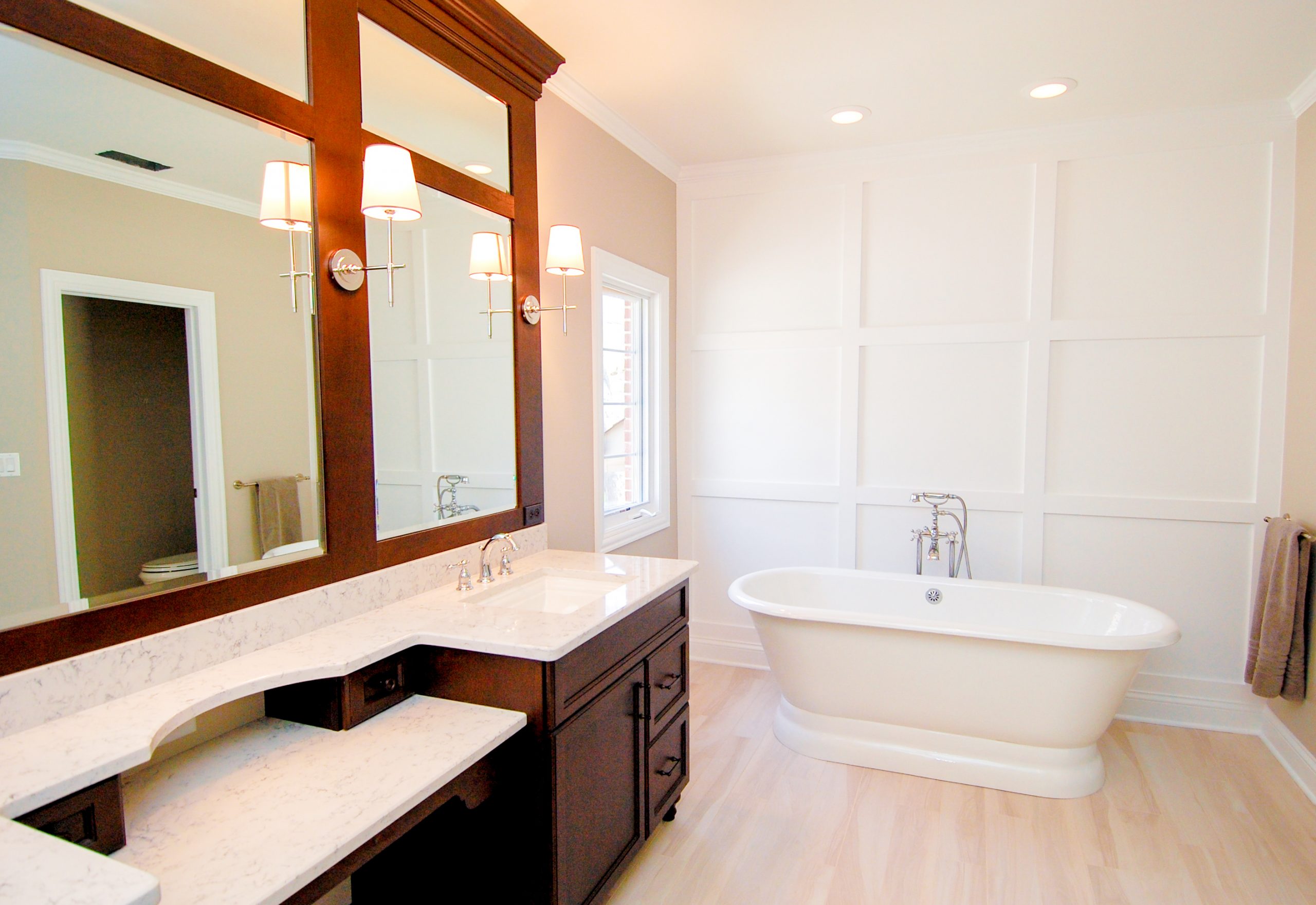 Accent walls are a great way to infuse life into a room, without committing to a bold design or color for the entire space.
Adding texture or color to a wall can give the space direction and a focal point. You'll want to take into consideration what's adjacent to the wall and color schemes in neighboring rooms to avoid the accent making the space too busy.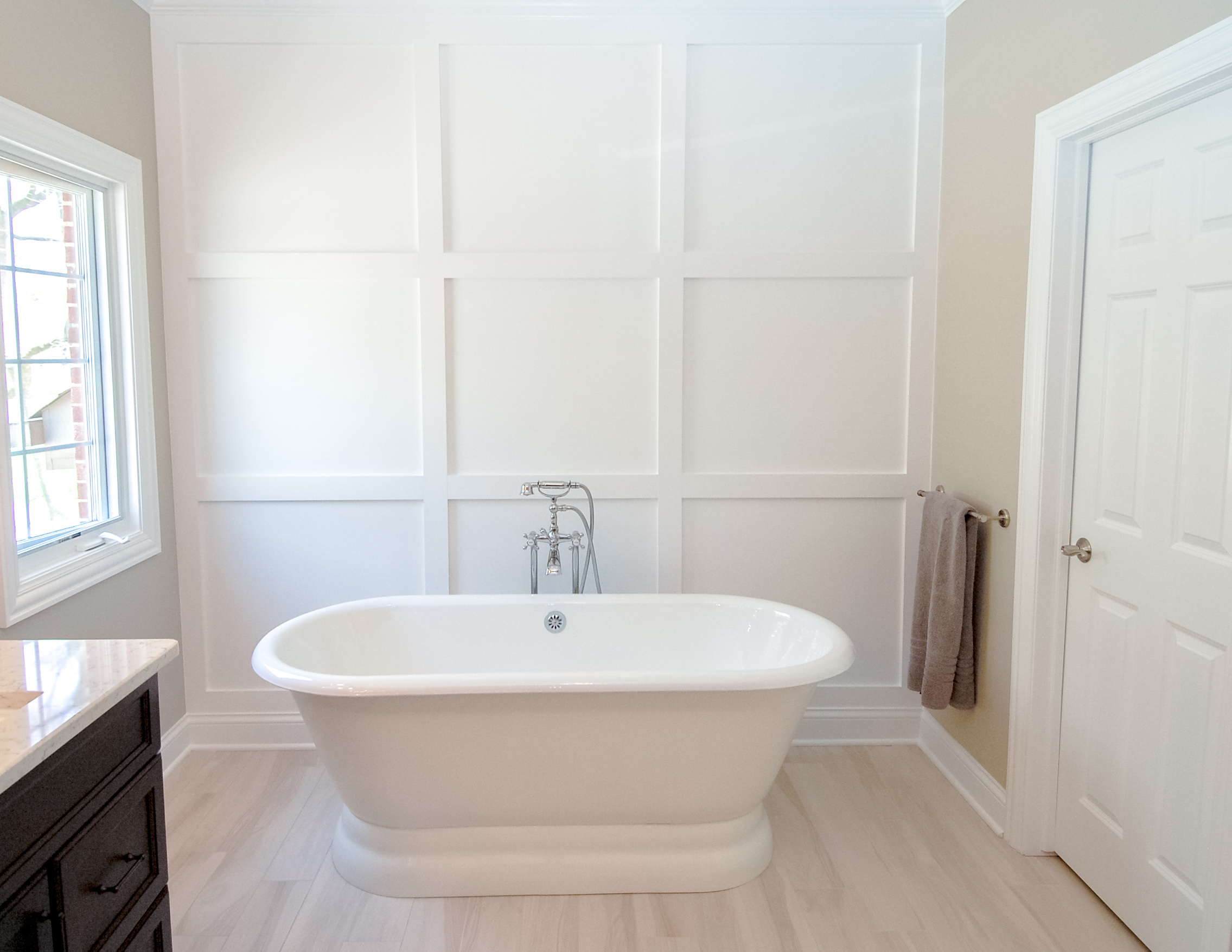 In this bathroom, we looked at several options for the accent wall behind the bathtub.  We settled on the wainscoting, in this case made up of 2×4 beams, with the wall a white color while the rest of the walls are a soft gray. It was an economical way to create interest and add to the soothing aesthetic of the bathroom, making the bath tub the focal point.  Using tile is also a very popular option for bathroom accent walls and you don't have to worry about repainting it down the road.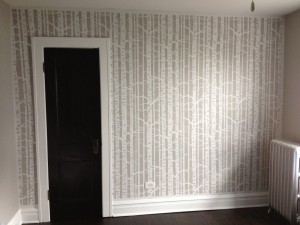 Stenciling is gaining a lot of popularity for accent walls because it gives homeowners the look of wallpaper.  But the real draw of stenciling is not only that it looks like wallpaper, but can be easily changed by just painting over it.
This article has step-by-step instructions for stenciling a wall.
Accent walls are just part of the equation when it's time to re-imagine your bathroom. You can set up a time to meet with a designer to talk about your master bathroom plans, or maybe an educational workshop is right for you. You can always follow us on Instagram or Facebook to find inspiration for bathrooms, and beyond.