Doorless Shower Designs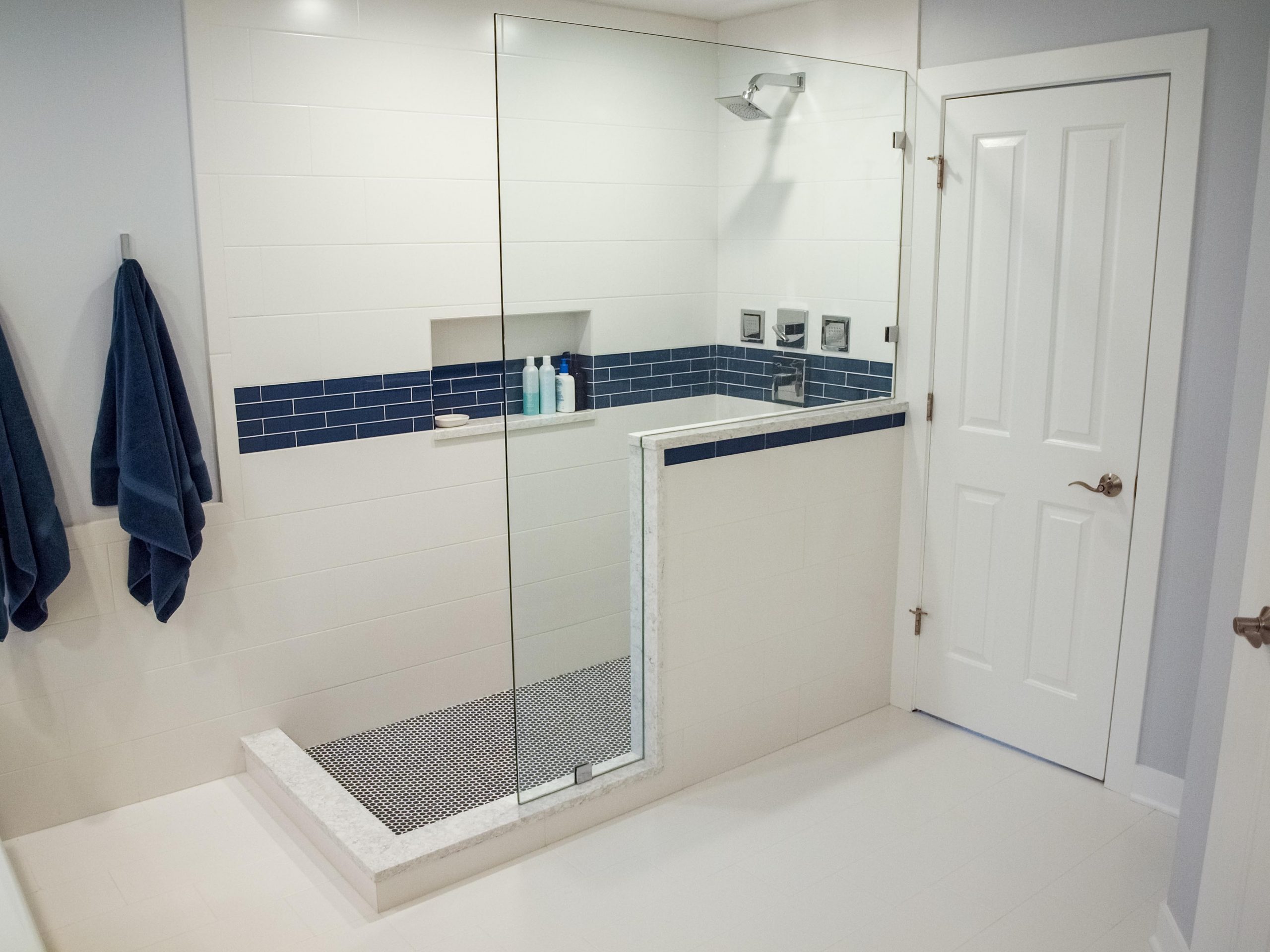 Doorless showers are chic and great for creating a spacious more open feel, but there are a few things to keep in mind if you're set on having one. The first is that the shower either has to have a curb, or be pitched to have the water drain properly.  If you don't want a curb and you are trying to retrofit the shower into an existing bathroom, it's going to involve breaking joists to pitch the floor.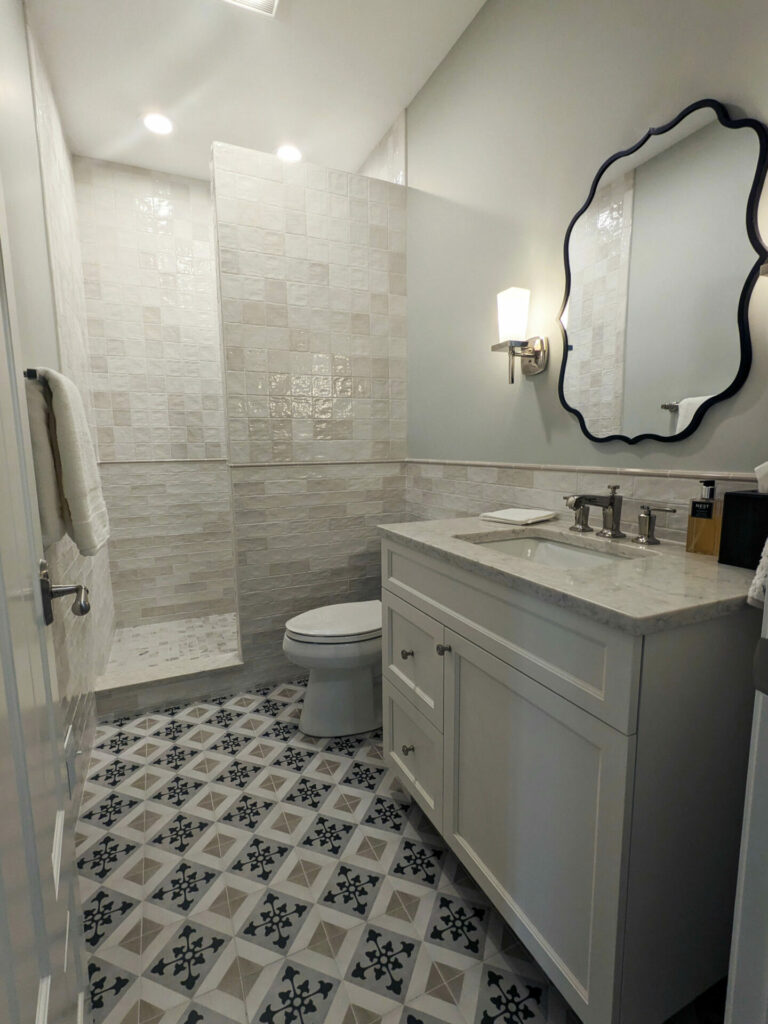 With no door to trap in steam, doorless showers have a tendency to feel drafty at times. Draftiness can be reduced with the installation of heat lamps, towel warmers and heated flooring. Doorless showers also require more floor space than a standard tub or shower stall and placement needs to be strategic in order to keep the rest of the bathroom dry.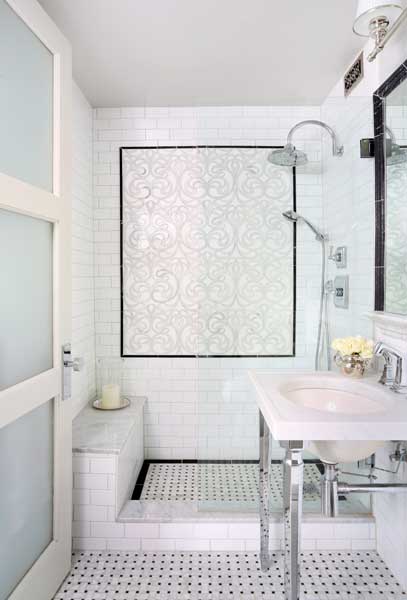 Oftentimes, homeowners will opt for a glass frame wall to provide the feeling of openness and reap the benefits of having the glass to catch the water and keep the heat in.  For those still willing to install one of these walk-in wonders, you'll love the benefits.  In addition to the space looking larger and creating a very open, spa-like experience for your bathroom, you'll also have the added bonus of no door to scrub.
If you're ready to ditch that shower door, or contemplating more extensive changes to your home, you can set up a time with one of our designers to talk about the possibilities. You can also learn more about bathrooms and other remodeling projects on our photo gallery or follow Normandy Remodeling on Facebook and Instagram for even more home tips and inspiration.