Ideas To Make Your Kitchen Layout Work For You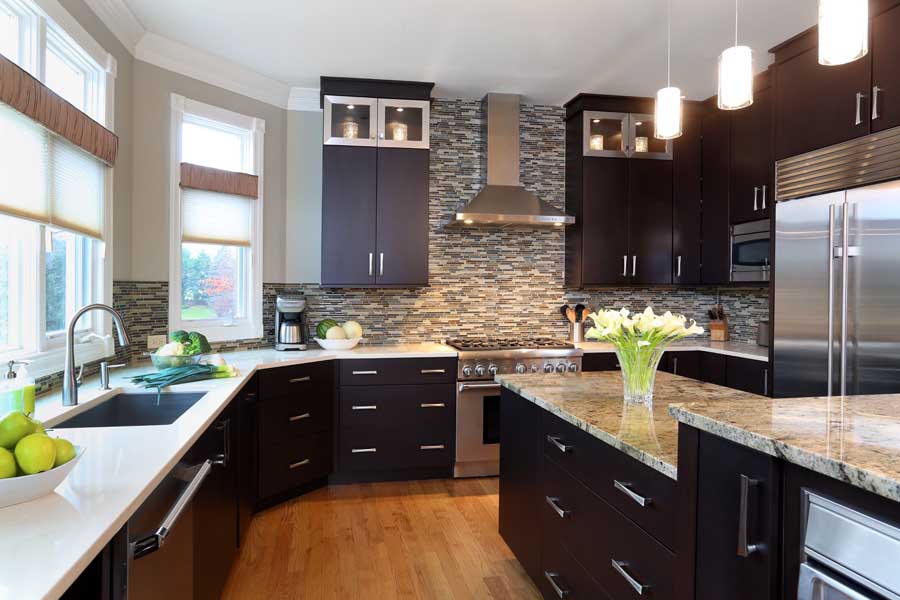 Thinking back to the last time you were browsing through pictures of kitchens, it's safe to say that you noticed the colors, style and so on, but one of the most important elements of a kitchen is often overlooked – the layout.
"Every family uses their kitchen differently and needs a layout that will work for them, not against them.  This family liked to cook often together, but were constantly bumping into and working around each other," says Normandy Designer Leslie Molloy, CKD.  "In addition to a poor layout, it had low functionality and no focal point.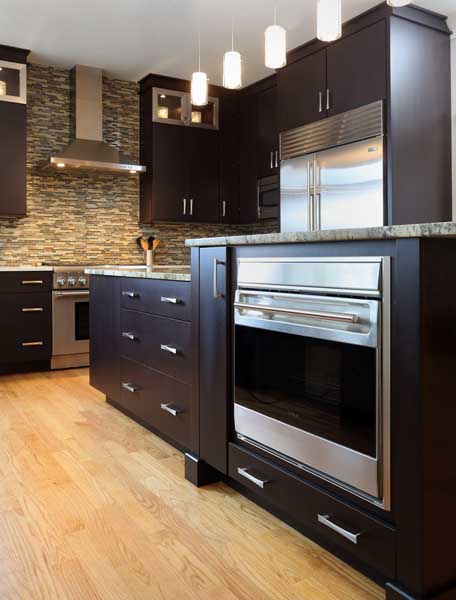 Placing appliances in key places ended up being a huge help in this case; first we moved the cooking surface that was in the island to the back wall.  That one move created a focal point, provided the adequate ventilation that it had been lacking and was the first move in creating a better flow in the kitchen."
Next, Leslie separated the double ovens, hiding one in the higher part of the island.  "There are a lot of appliances in this kitchen, and this move made sure the kitchen didn't feel appliance heavy," commented Leslie.  "That change was another one that made a big difference in the kitchen's traffic flow.  Plus, putting the oven in the raised part of the island meant the homeowners wouldn't have to bend down to put dishes in and take them out."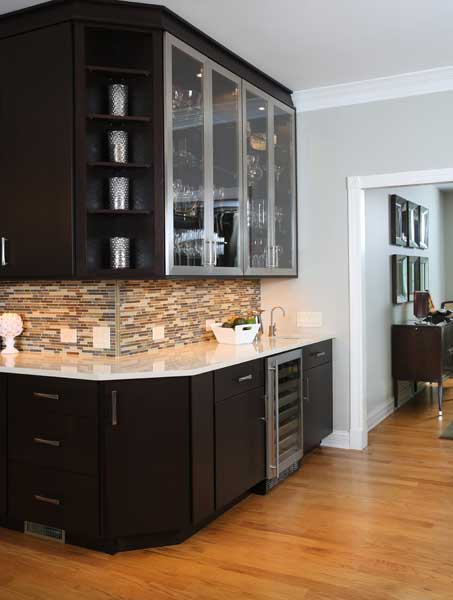 "Some of the fun things about this kitchen remodeling project after the layout was finalized, were the colors and style of it," says Leslie.  "I brought in a darker shade of the green that accented other parts of the home into the kitchen tile backsplash, and used dark cabinetry to complement the dark furniture in the house.  I also made sure it fit the contemporary style of the rest of the home and included stainless steel accents on the cabinetry."
If you'd like Leslie to take a look at your kitchen's layout and design potential, schedule a complimentary, in-home consultation with her today!