Whole Home Remodel with Addition Aligns with this Family's Lifestyle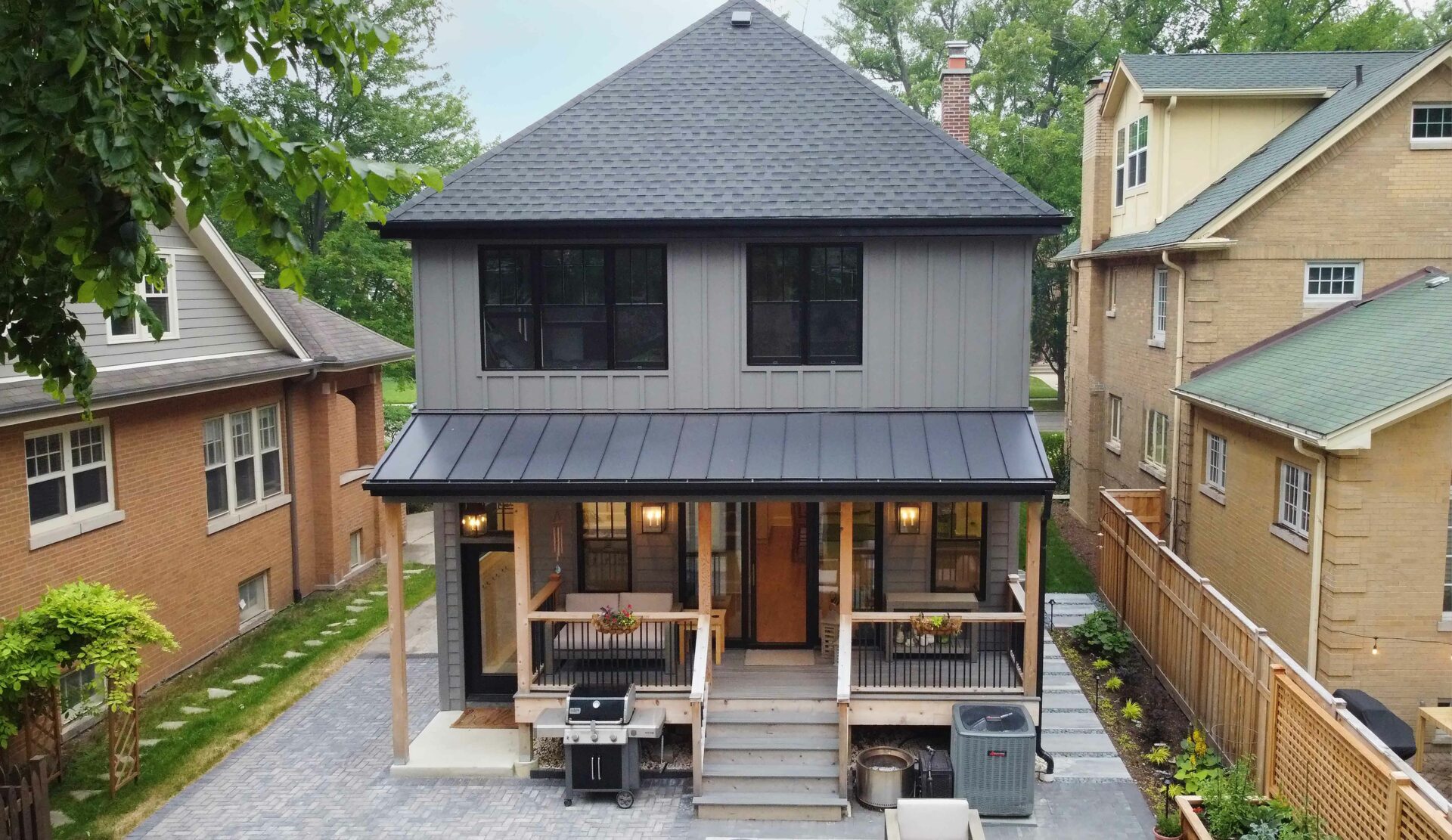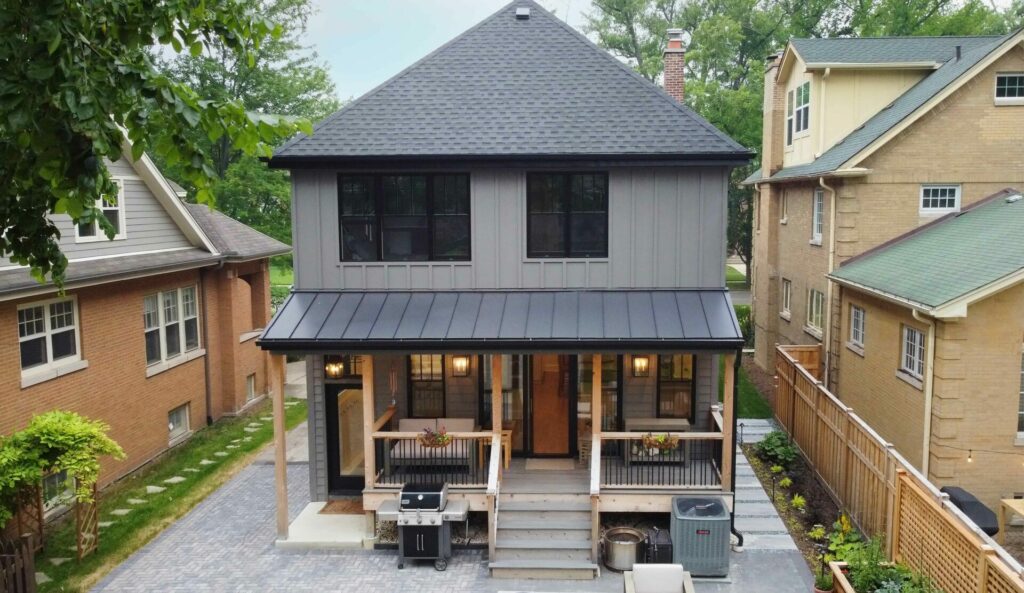 Home renovations often start with a small idea, a single room that needs a facelift. Sometimes, that small spark ignites an entire transformation, resulting in a home that exceeds expectations. This Evanston family embarked on a journey that began as a bathroom remodel and evolved into a whole home update with a stunning two-story addition. Together, with the help of Normandy Designers Maury Jones and Abby Osborn, they brought new life to every corner of their home.
"When we first toured the home, many of the rooms were functioning as multi-purpose spaces that didn't work well together," says Abby. "The dining room doubled as a mudroom, and the first floor bathroom had a jacuzzi tub, but no first floor bedroom. The second floor had only one bathroom which was cramped and served all four members of the family." Work from home was challenging as there were no dedicated spaces for focus and concentration. "It became clear that the home needed more space, and rooms needed definition and purpose to help this family thrive," says Maury.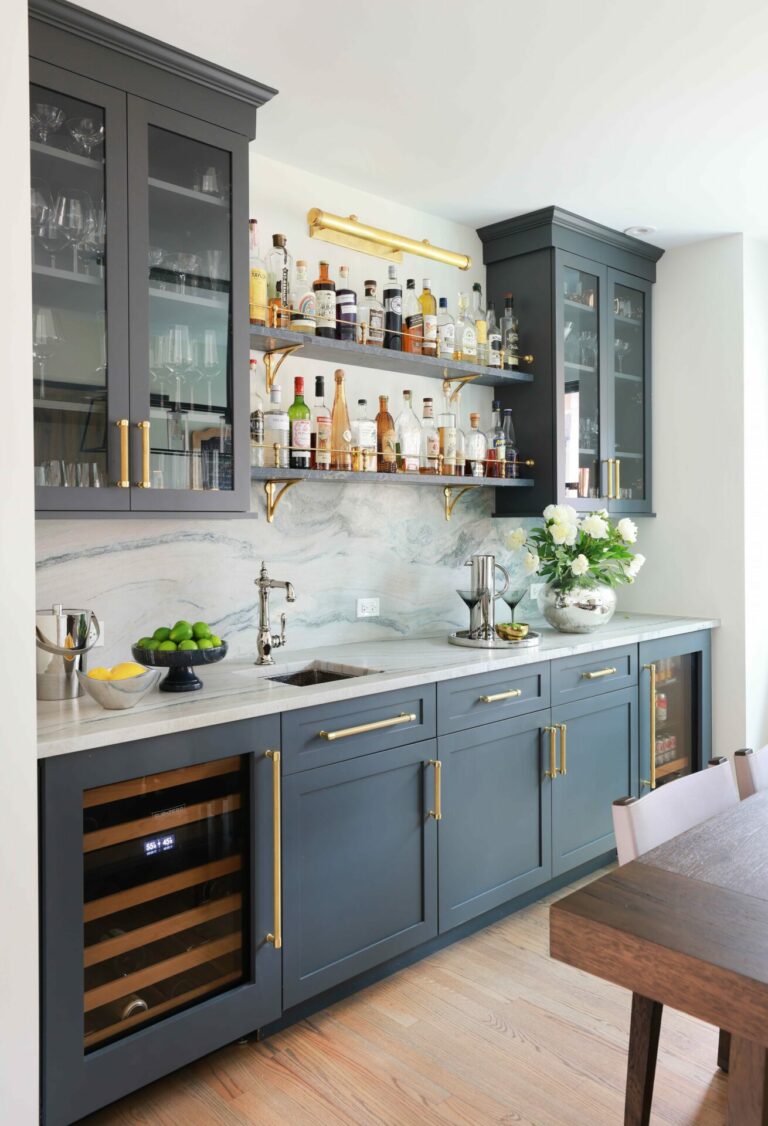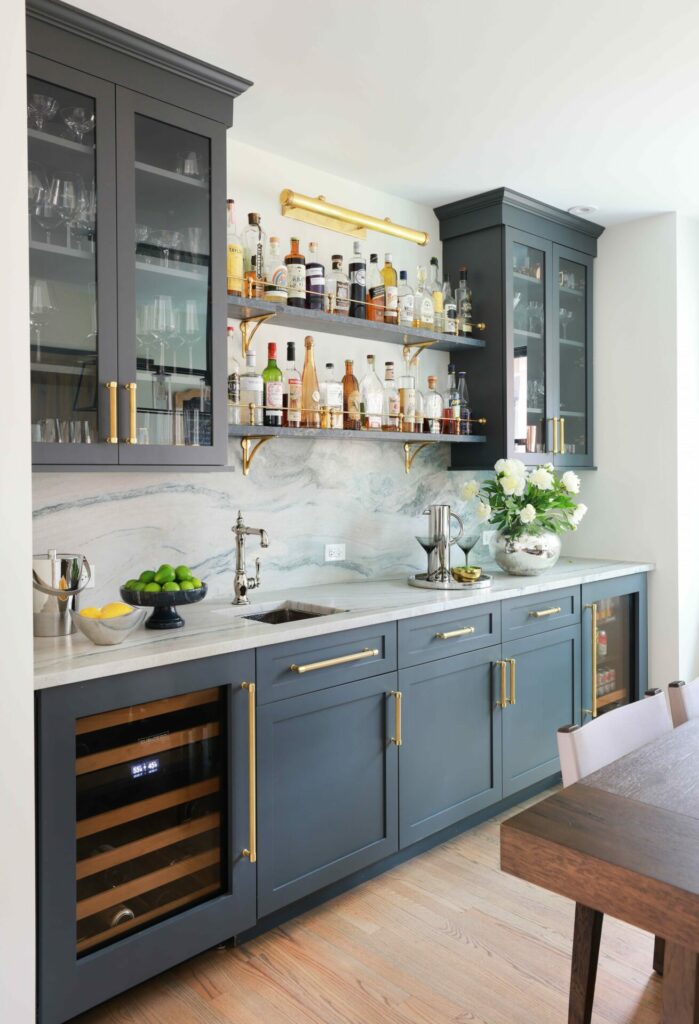 The two-story addition that stretches across the entire width of the house was a bold move that paid huge dividends. "Outside, we added a covered porch right off the newly updated kitchen and breakfast area, perfect for entertaining. A separate back entrance brings you in through the mudroom, creating an organized gateway to the house," notes Maury. "The staircase just inside the door includes more organization and serves as a new entry to the basement where we created a dedicated office space. We relocated the laundry up to the second floor, which provided enough room to add a pet wash station opposite the office."
"We then converted the first floor full bath into a properly sized powder room and used the additional space for a huge walk-in pantry that supports the kitchen/dining area," says Abby. "The dining room is now ready for entertaining and boasts a large beverage service area with two wine refrigerators and a bar sink with brass rail detailing."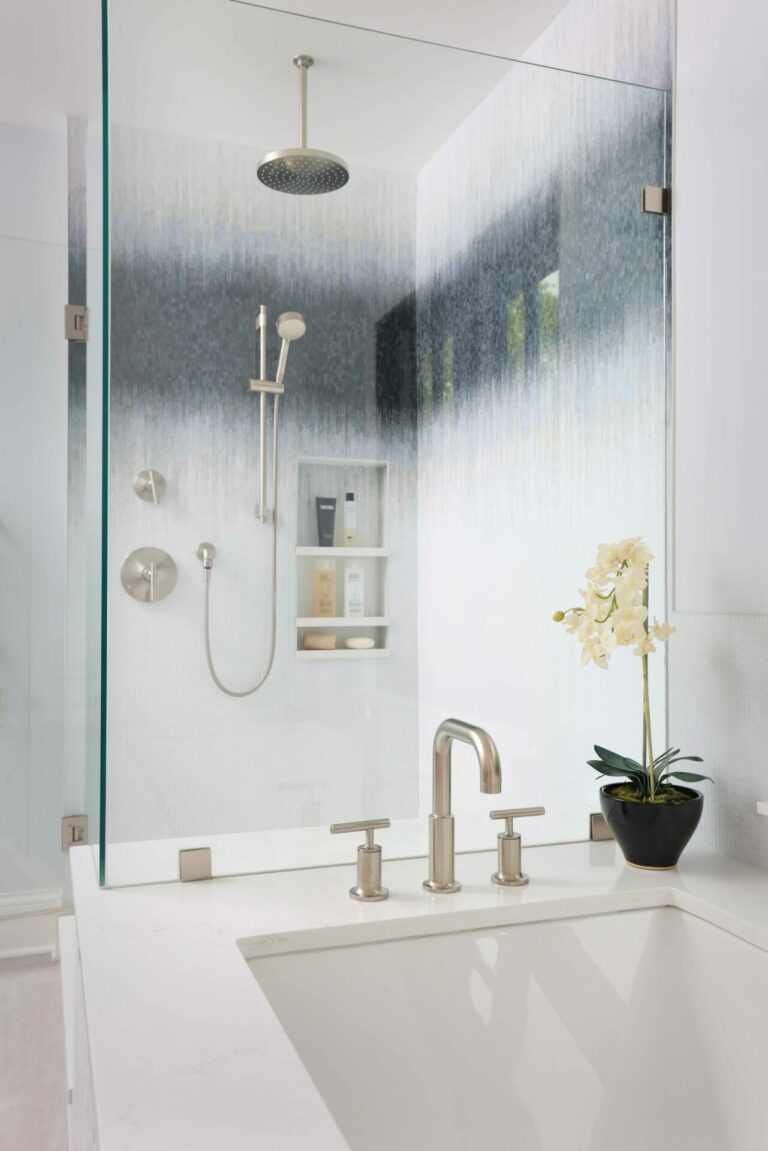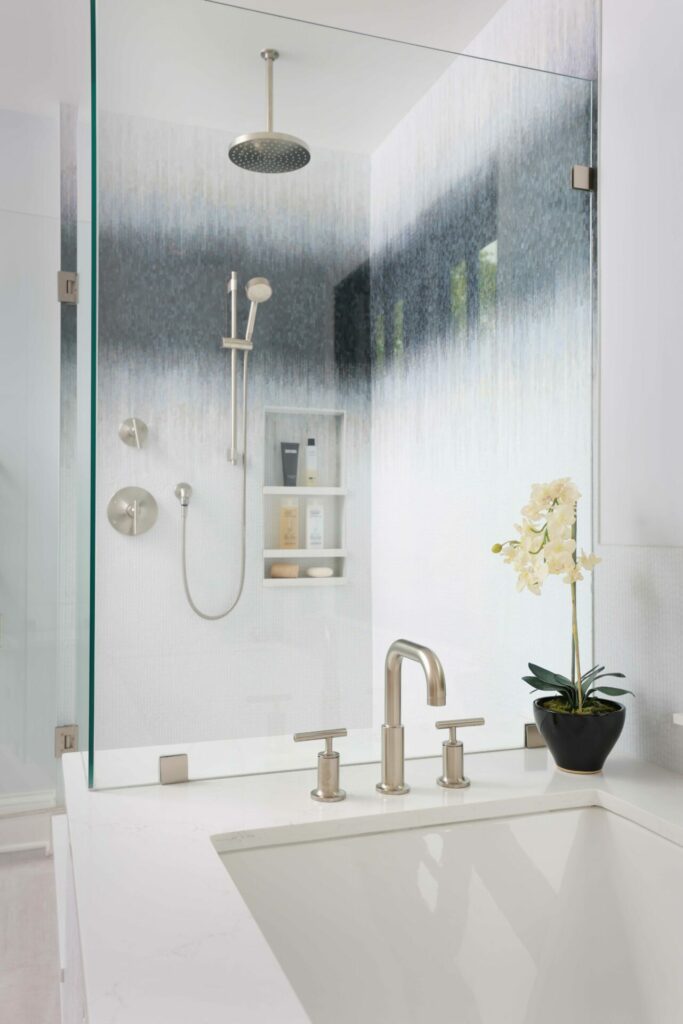 Upstairs, the shared hall bath was expanded to accommodate a much-needed second sink – a game changer for busy morning routines. "There was a bedroom shuffle as their son took over the original primary bedroom," notes Maury. "His old bedroom became a part of the primary suite that, along with the addition, created a spacious bedroom, sizable walk-in closet and lavish bathroom." The bathroom's selections feature a micro mosaic blending tile and grout, creating an artistic focal point.
Every corner of the home was thoughtfully reconsidered, resulting in a more harmonious layout. As they embark on this new chapter in their remodeled home, this family's joy is palpable. With gorgeous finishes, striking tile selections, and a layout designed for entertaining, they have a haven that will undoubtedly bring them happiness for many years to come.
If you need help to reimagine the spaces in your home, reach out to Maury or Abby for an in-home consultation. You can find numerous examples of our home addition projects, and kitchen and bathroom remodels on our Facebook and Instagram accounts.