Galley Kitchen Takes a U-turn in a Floorplan Flip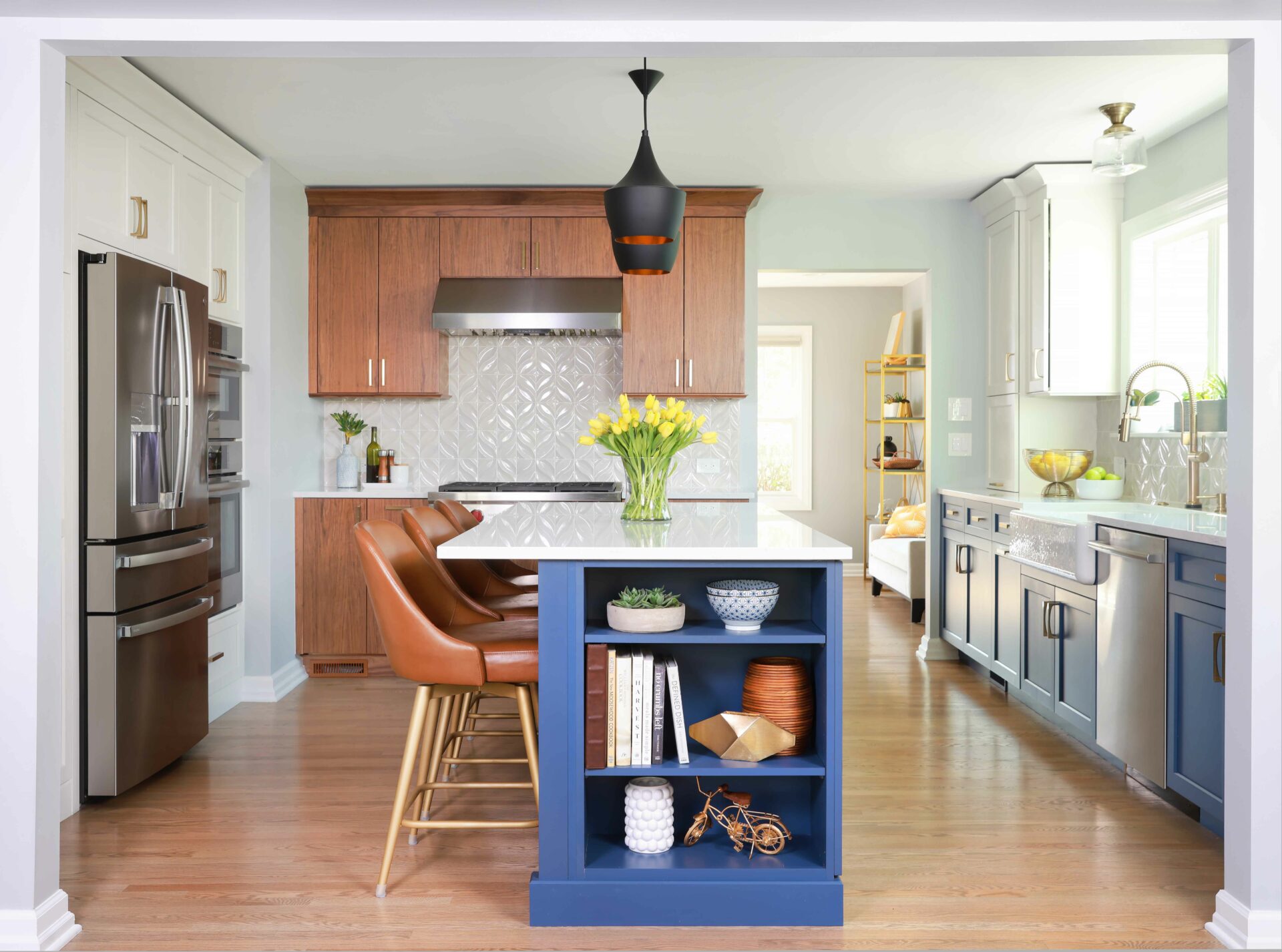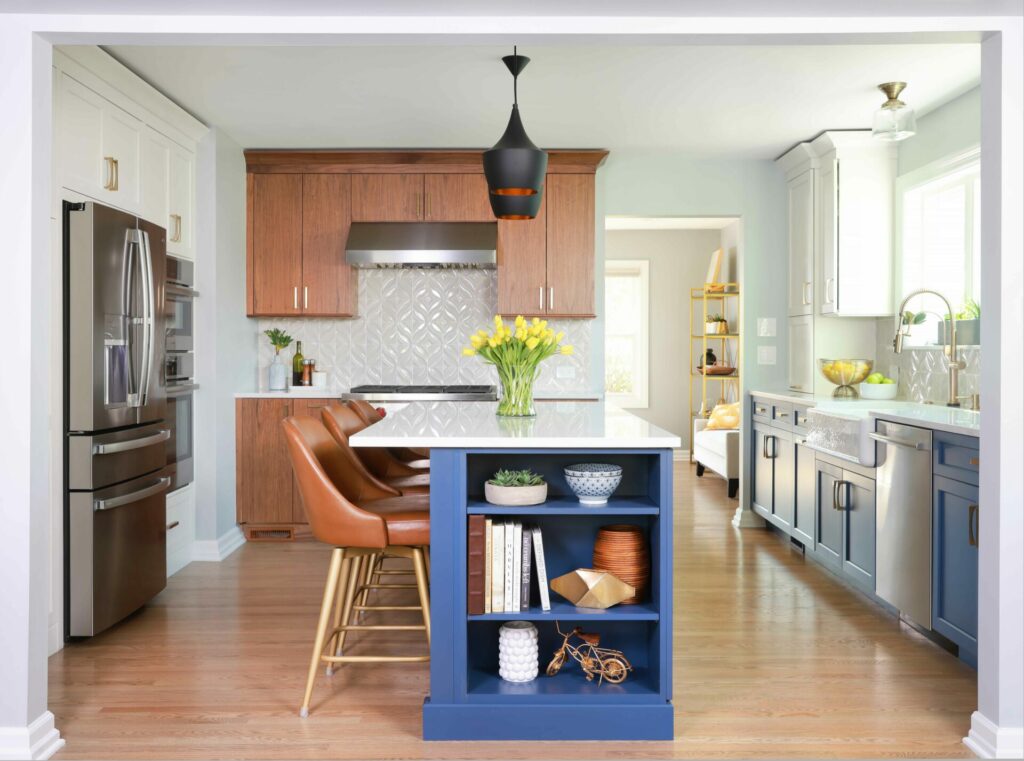 If you've ever felt like your home is plenty big enough, but somehow nothing fits quite right, then you can empathize with this Downers Grove family. Their galley kitchen was much too small for their growing family of four and their study was large and unused. Between the two, a full bathroom was more than they needed on the first floor and took up valuable space. They partnered with Normandy Designer Jackie Jensen to find a way to make better use of their space, starting with the kitchen.
The first order of business was evaluating the flow and functionality of their most used rooms. "We started by swapping the galley kitchen with the existing study, then borrowed space from the bathroom to expand on the new kitchen," says Jackie.
The larger kitchen offered some design opportunities to highlight the playful nature of this family. "Their personality showed up in all of the selections, which includes three types of finishes on the cabinetry and island," says Jackie. The dimensional backsplash at the end of the island invited movement and their love of bold color was a natural choice to incorporate into the kitchen. "Despite the varying materials and textures used, the entire space feels cohesive with the geometric patterns throughout the space," Jackie says.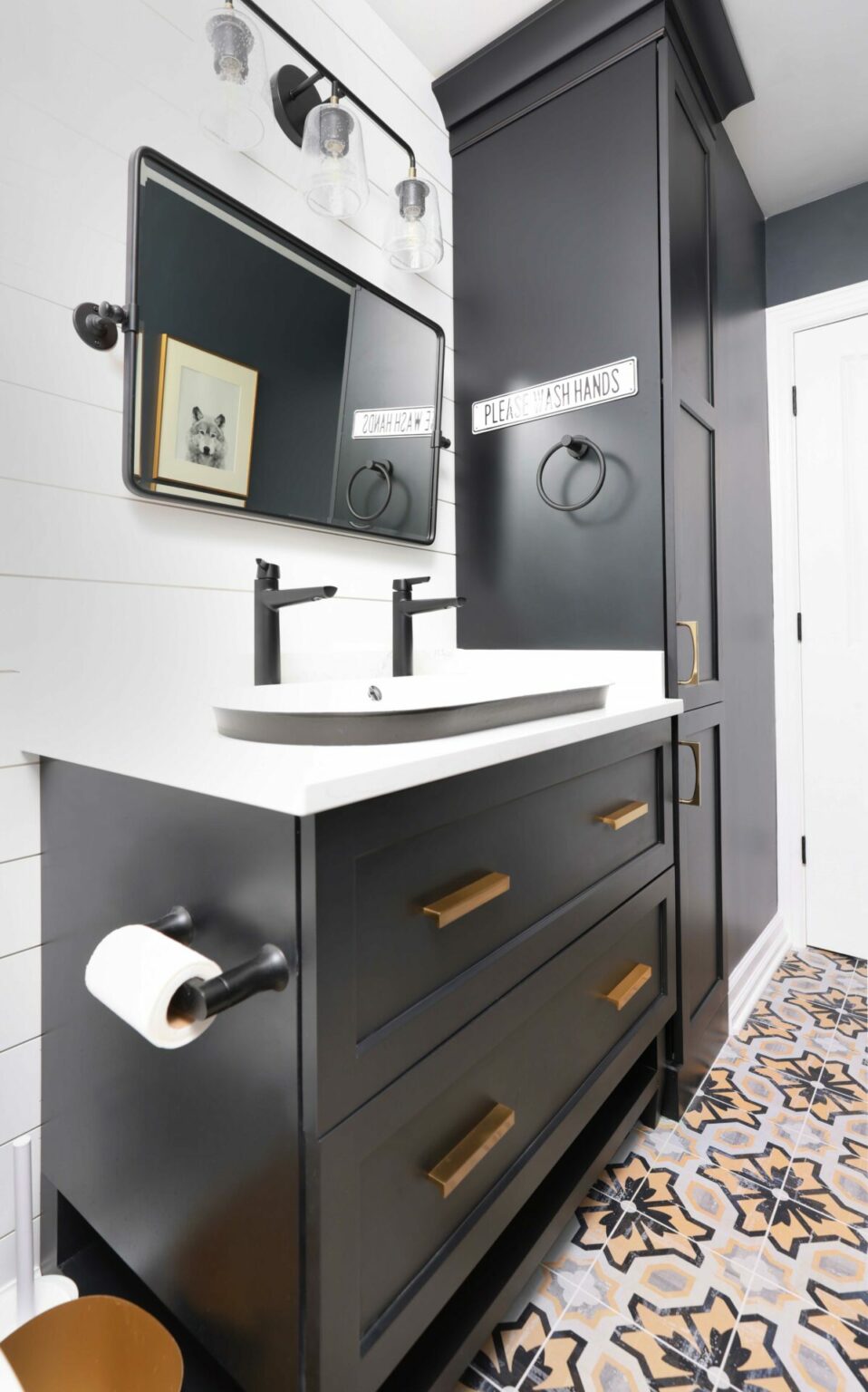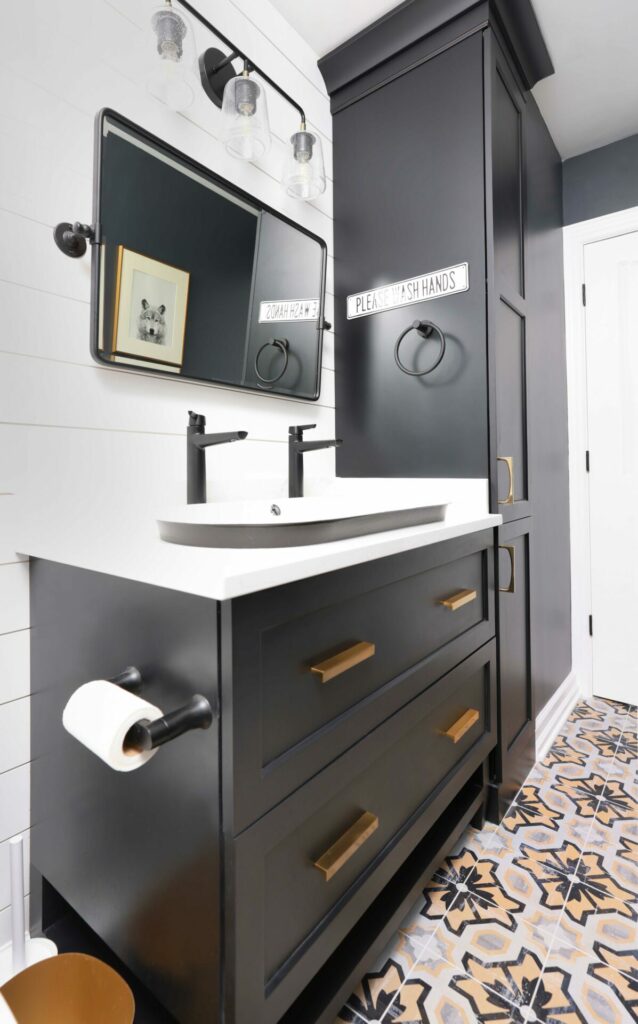 The full bath was downsized to a well-proportioned powder room. "We wanted to make sure that while the space felt playful and fun, it would function well for the family," Jackie says. "We elected to remove a drywall linen closet and replace it with a linen cabinet to create a furniture piece that maximizes the available storage space and makes the room feel more unified." The powder room vanity features an oversized vessel sink with the underside painted black. Two faucets mean there's no waiting as their young boys wash up before dinner.
The dining room is reminiscent of old Hollywood glamour featuring a dry bar with gold hardware that creates an upscale sparkle and sets the mood for entertaining.
"Their home office was moved to the original kitchen area and received a makeover, though I can't take credit for the fun wallpaper," Jackie says, "that was all them."
The changes to the first floor layout mean that each room is now customized to their lifestyle and planned with a purpose. It's just what this family needed to create a comfortable, livable home.
If you have a kitchen or bathroom, or any room in between that needs reimagining, reach out to Jackie, and set up a time to discuss your project. In the meantime, you can glean inspiration from our Facebook and Instagram accounts or register to attend an upcoming workshop hosted in our beautiful Design Studio.