Small Kitchen Overflowing with Antique Charm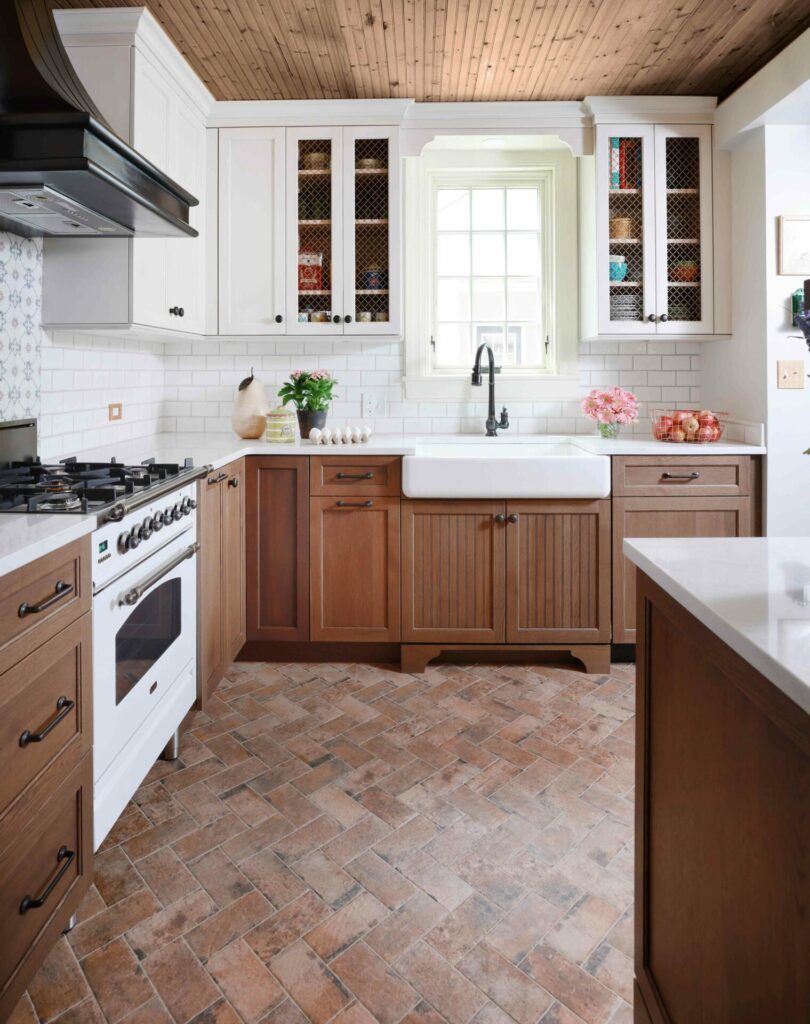 This young family embraces small living in their modest vintage home that feels cozy and inviting. As collectors of antiques, their spaces are filled with quirky items that often show their age, a quality that they welcome and embrace. But when it came to their small kitchen, which was original to the home, it had moved beyond normal wear and tear, and was now simply falling apart. They invited Normandy Designer Kathryn O'Donovan to take a look, with the hopes that she could put a fresh take on an old classic.
The kitchen is small in scale, and because of structural concerns, the footprint needed to remain the same. "They were looking to gain efficiency in their new kitchen but wanted to be sure that the aesthetic was a good fit with the rest of their home," says Kathryn. "In order to achieve both goals, we combed over every detail to make the space as efficient, and charming, as possible."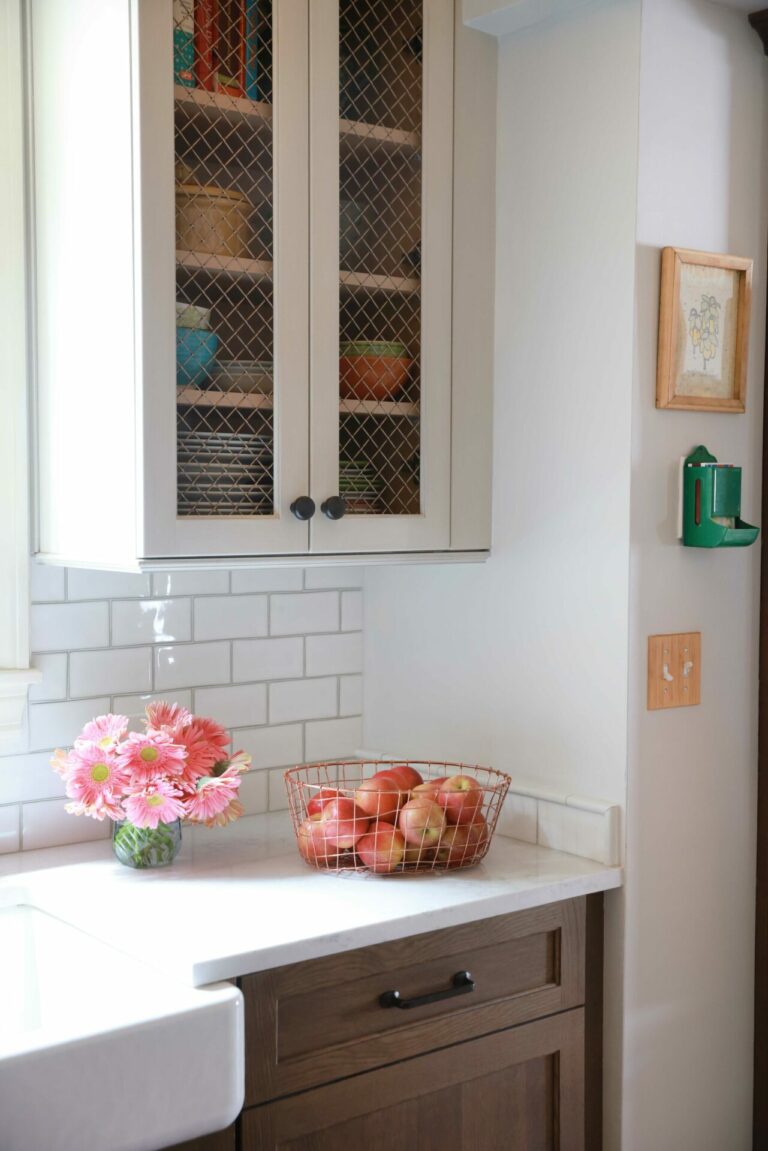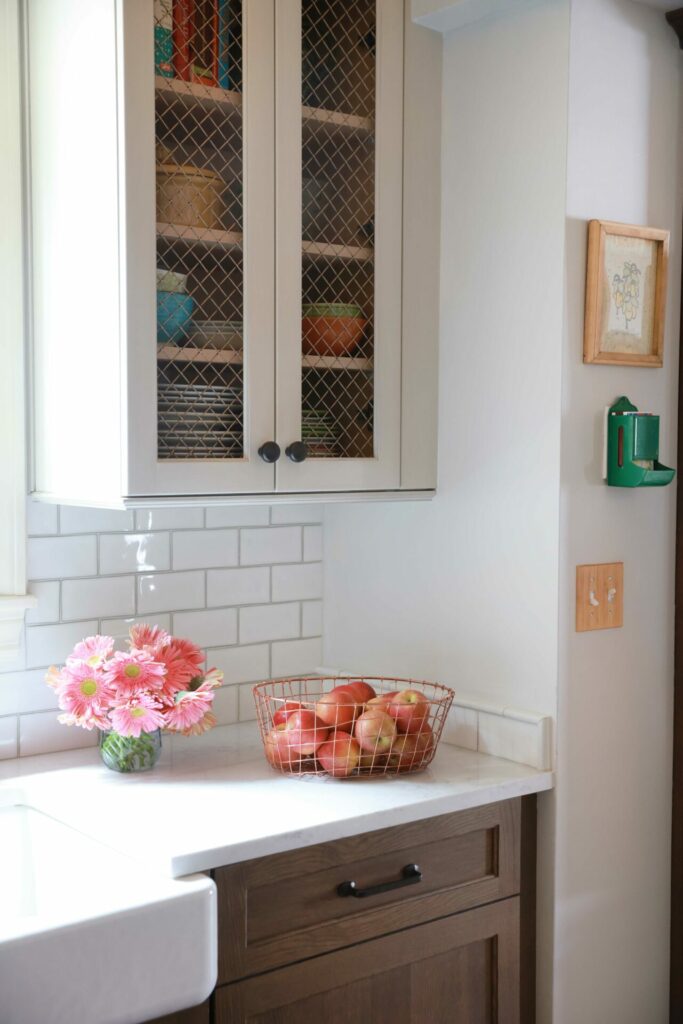 For the kitchen cabinetry, we selected two finishes; a stained Hickory for the base cabinets which offered plenty of graining and character, and painted upper cabinets finished with a glaze. "Although the upper cabinets have a painted finish, we opted for a glaze to tone down the color and give the appearance of a worn and well-loved space," notes Kathryn. "Instead of glass fronts in several of the cabinet doors, we went with a metal mesh, to recreate the look of a vintage pantry cupboard."
We incorporated her cherished antique cabinet and unique vintage pieces into the design, which give the kitchen an eclectic look that's filled with found objects.
An apron front sink offers a nod to days gone by, while the wood paneled ceiling and new ceramic tile floor both evoke a nostalgic design sensibility that makes the kitchen feel aligned with the age of the home and the antiques that can be found throughout the house.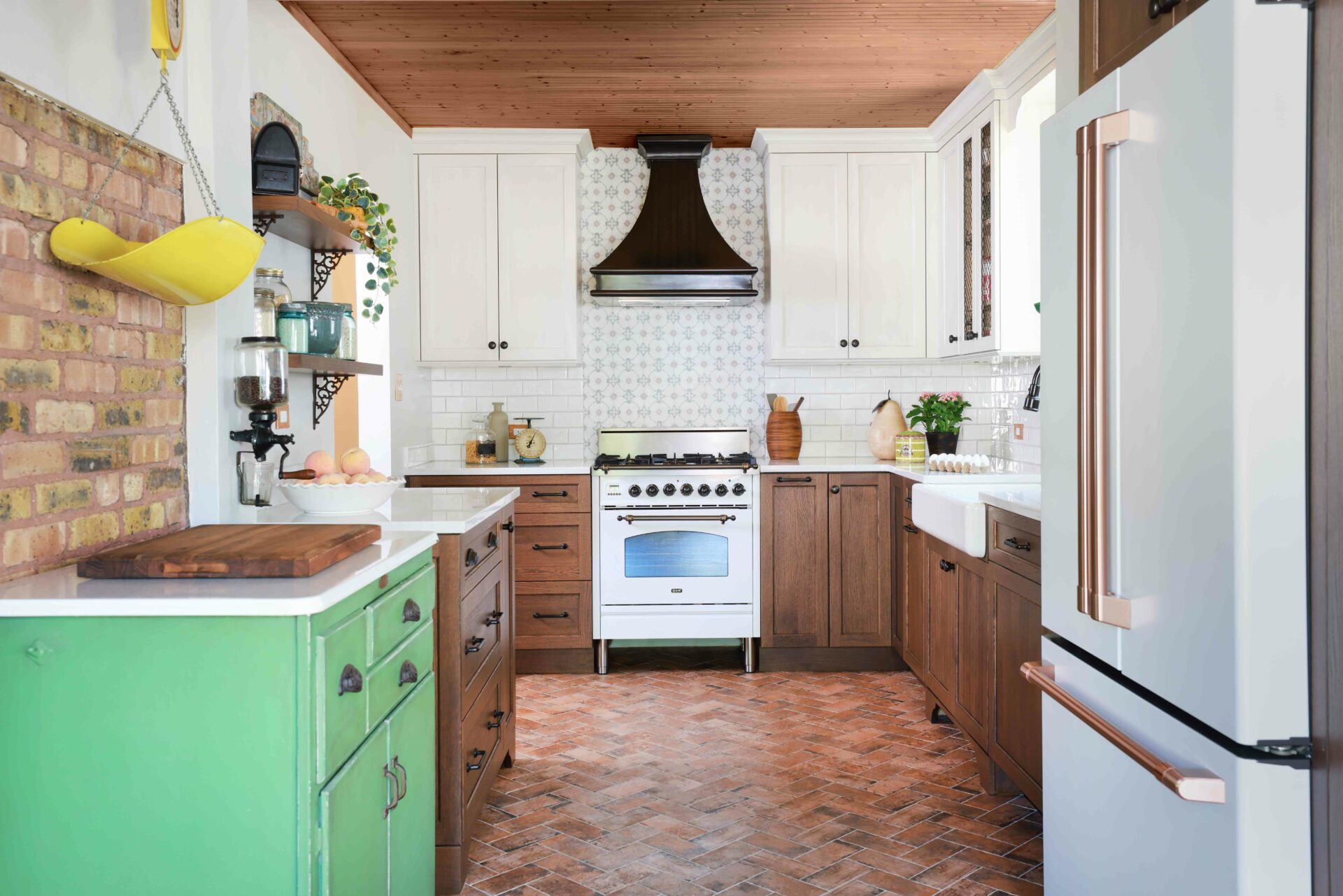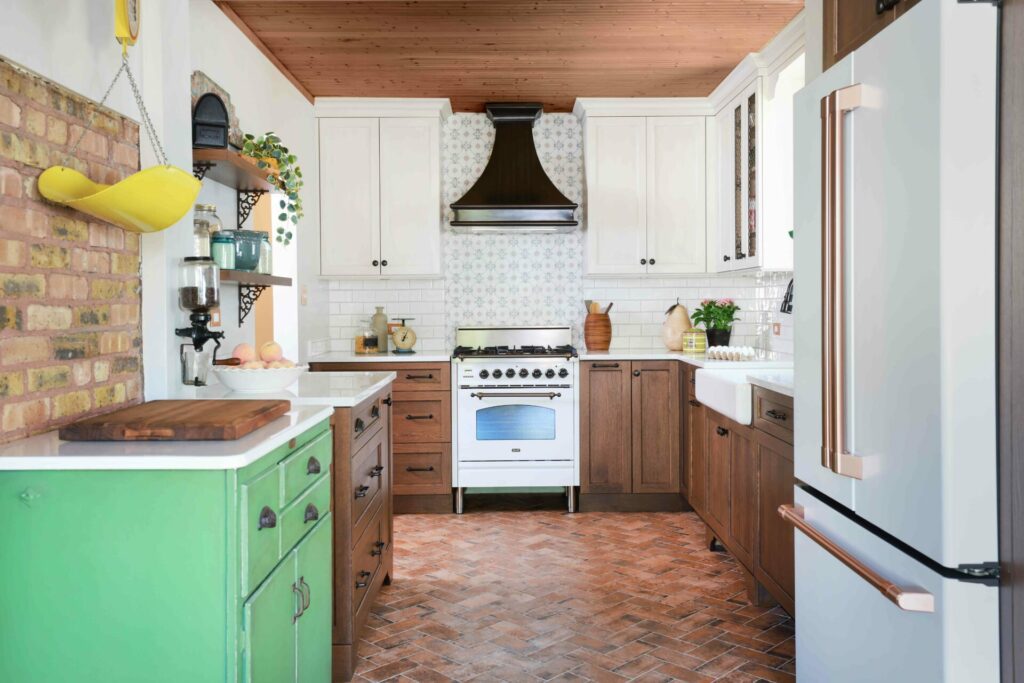 Without dramatically changing the layout of the kitchen, the new space enjoys significant upgrades both in terms of cabinetry and appliances. "Most importantly, the kitchen doesn't read as 'new'," says Kathryn, "rather it's a natural extension of their eclectic, vintage style."
If you're looking for a unique kitchen that's a step outside the everyday, set up a time to talk with Kathryn about your ideas. You can learn more about the kitchen remodeling experience at one of our upcoming workshops, and for more inspiration you can follow along on Instagram, Facebook or Pinterest.