Home Addition Brings Family Together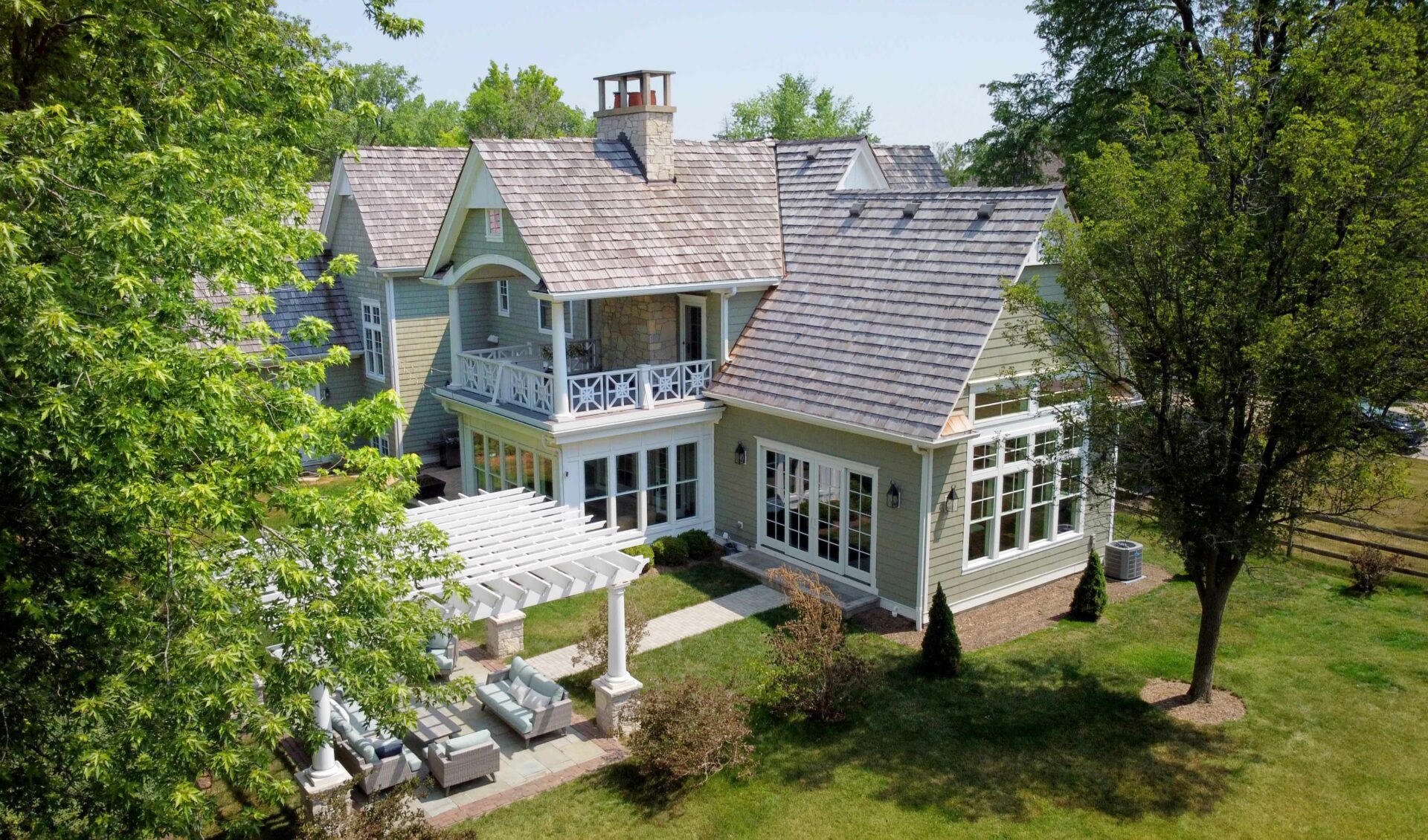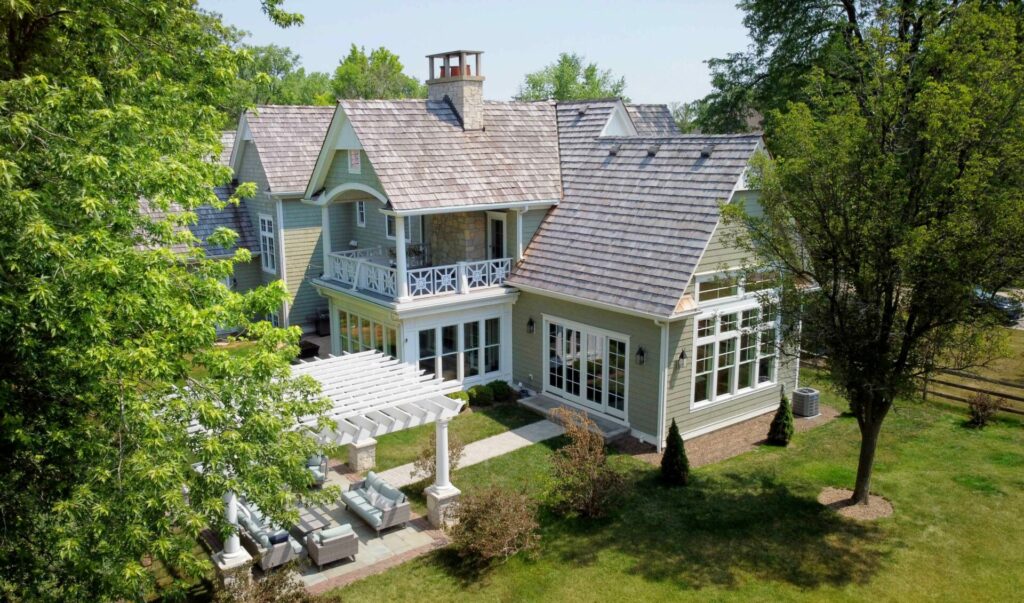 Judging a home by its exterior is like judging a book by its cover. Once you step inside, it may be a completely different story, as was the case with this Burr Ridge family. They loved their newer home, but the space utilization and layout kept them from truly gathering together. "The kitchen had an open concept feel but was flanked by two small sitting rooms that weren't large enough for relaxing together as a family," says Normandy Designer Jeremy Paris. Consequentially, the kitchen felt like an outlier on the edge of the house, and large portions of the first floor went unused.
They opted for a family room addition to adjoin the kitchen so they could flow easily between spaces, especially when entertaining. "The family room addition is proportional in scale to the rest of the home, and it does a fantastic job of bringing the entire house into balance," says Jeremy.
When designing a room addition, the goal is always to marry the new space with the existing, both inside and out. "Matching the pitch of the roof and the cedar shake siding makes the addition blend seamlessly," says Jeremy.  "Inside the new room, we lowered the ceiling slightly to a more appropriate scale, while still creating a grand vaulted ceiling."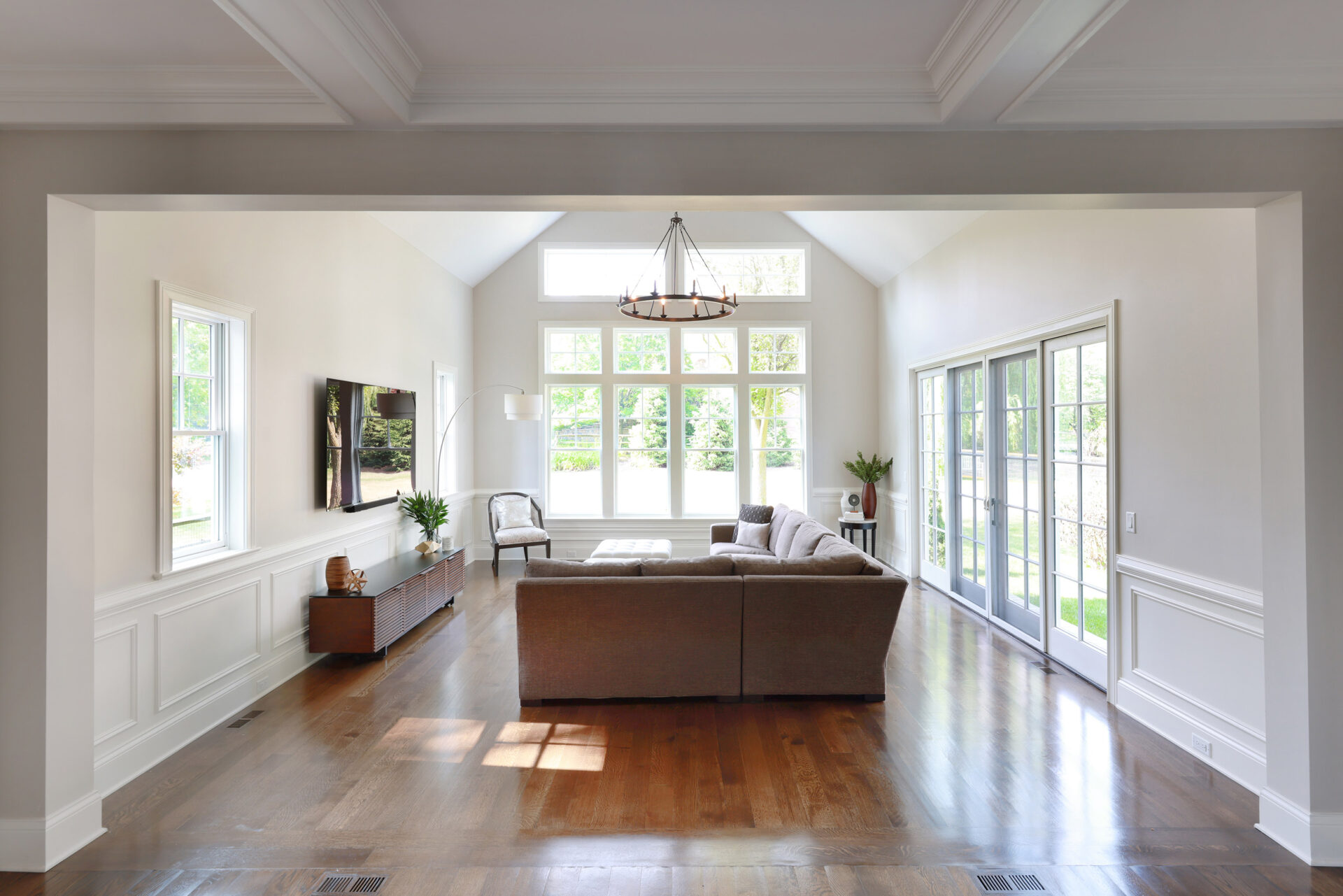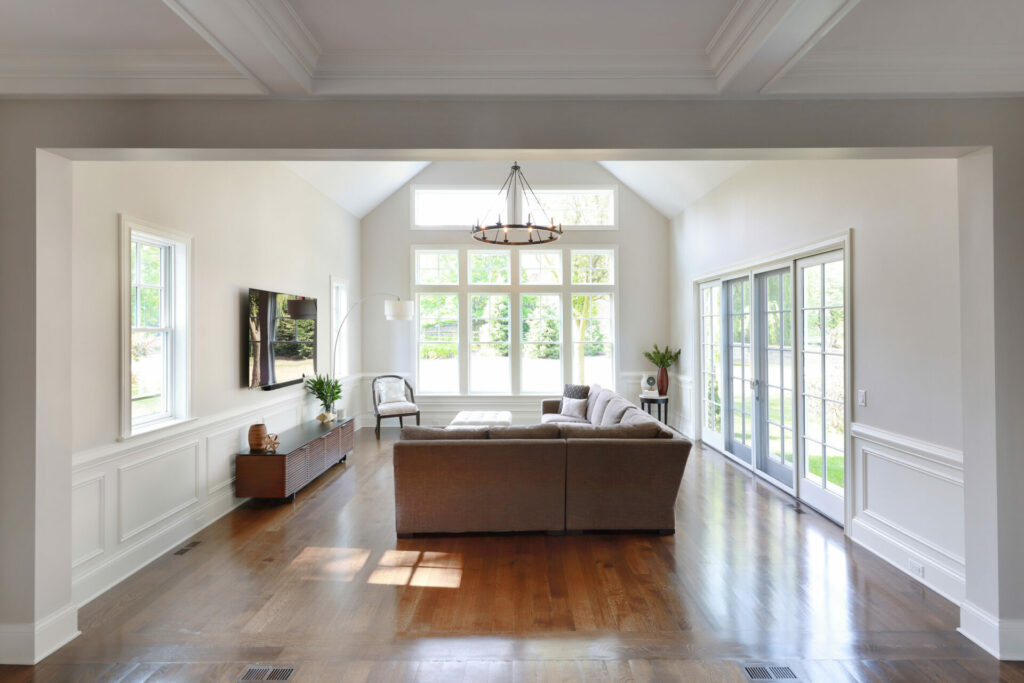 A primary driver of this addition was to capitalize on an open concept layout that would connect the new family room to the existing kitchen. "Unsurprisingly, they wanted the connection between the kitchen and family room to be as large as possible, which presented some structural challenges," Jeremy shares. "Since we removed so much of the load bearing wall, some special structural steel work was necessary for additional support."
They also wanted the new family room to maintain a strong connection to their yard, which was achieved by installing large windows at the gable end of the house, as well as the wall of sliding doors that leads to the back patio. "The patio doors are ideal for large gatherings where guests can easily flow between the house and the backyard," Jeremy adds.
Window placement was an important consideration and there were a few options discussed in order to maximize both interior and exterior impact. The results are windows that provide loads of natural light to the new family room, while creating the appropriate balance and aesthetic appeal from the exterior.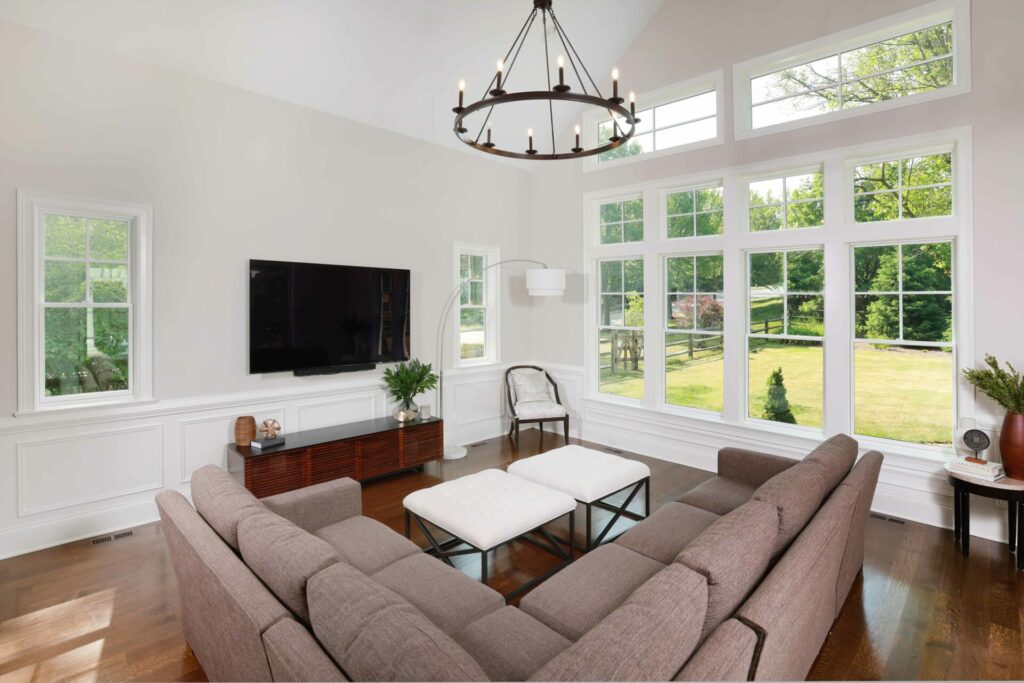 Now that the layout of the first floor is more balanced, the kitchen has once again become the central hub, rather than an outcast location. The spacious family room is the primary gathering spot for adults and children alike as the relaxing space they were missing.
No matter the size of your existing home, you may need a reconfiguration or even an addition to enjoy your home to the fullest. Reach out to Jeremy to share your concerns and discuss some viable solutions. To get started, you can browse our recently completed projects by following our Facebook and Instagram accounts.