Layout Changes have all the Right Moves in this Chicago Row House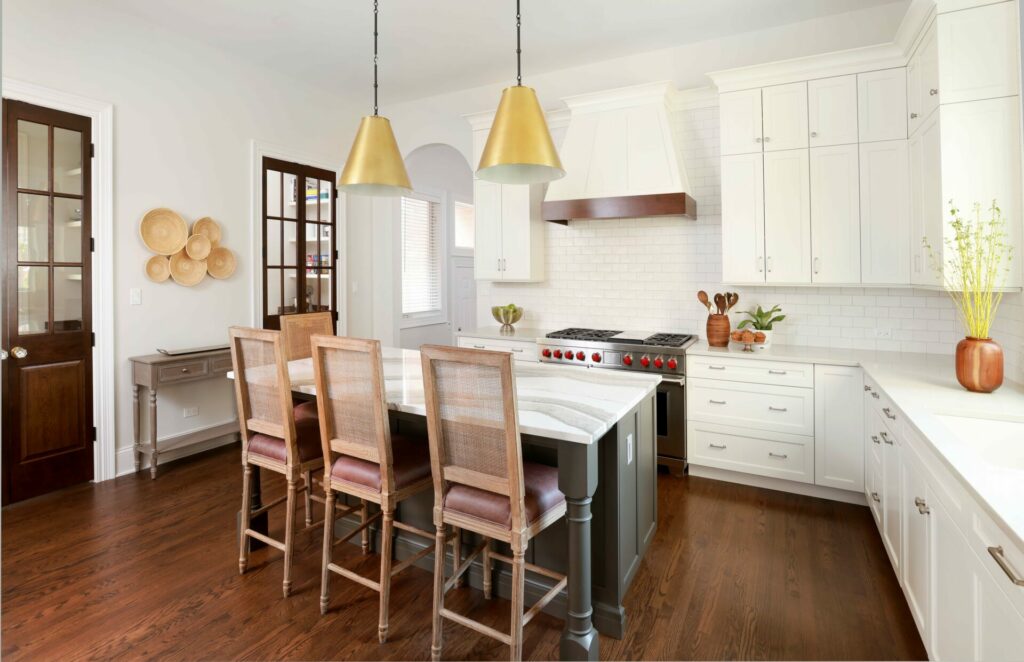 When it comes to remodeling, kitchens and bathrooms go together like peas and carrots. They happen to be two of the most commonly requested rooms to be remodeled, and each presents their own unique challenges. This Chicago family was like so many others, in that both their kitchen and primary bath were in desperate need of some love. They partnered with Normandy Designer Kathryn O'Donovan to reimagine each space, and the results will have you wondering if it's even the same home.
"The overall perimeter of this Chicago row house zig-zagged at the back, where the kitchen was located," says Kathryn. "Because the kitchen layout followed the home's awkward border, it was disjointed into three separate sections: a cramped work triangle, a detached seating area, and a pantry that felt like it was in another room."
This couple wanted a layout that would make working, entertaining, and simply navigating the kitchen a more intuitive experience. They were also hoping that a new layout would provide enough space to add a kitchen island.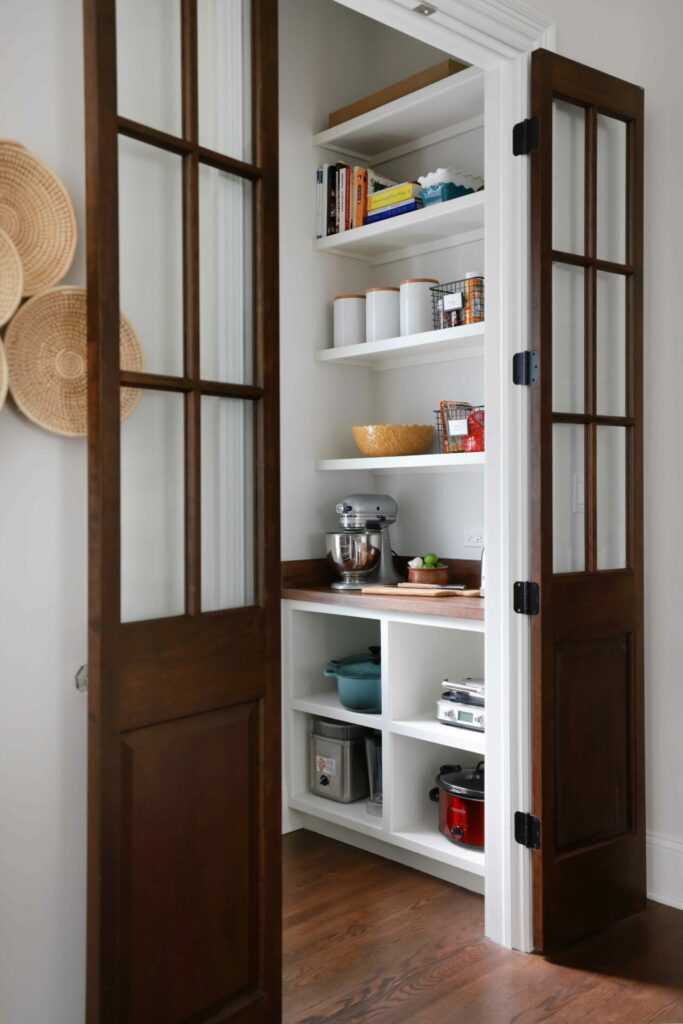 "In looking at the first-floor layout, it made the most sense to shift the kitchen toward the front of the house, which created space to add a home office and mudroom just inside the garage entrance at the back of the home," Kathryn says. "Moving the kitchen closer to the dining area also opened the opportunity to add beautiful pantries just steps away. We took advantage of the existing windows located inside the pantry and opted for glass fronts on the pantry doors. This allows spectacular natural light to filter into the kitchen," adds Kathryn. "The choice of a dark stained cherry wood on the pantry doors is a classic selection that makes these twin pantries seem as though they were original to the home." An accent band of dark cherry wood was incorporated into an accent band at the hood, tying both spaces together.
With the kitchen layout resolved, there was yet another unusual floorplan to contend with, this time in the primary bathroom.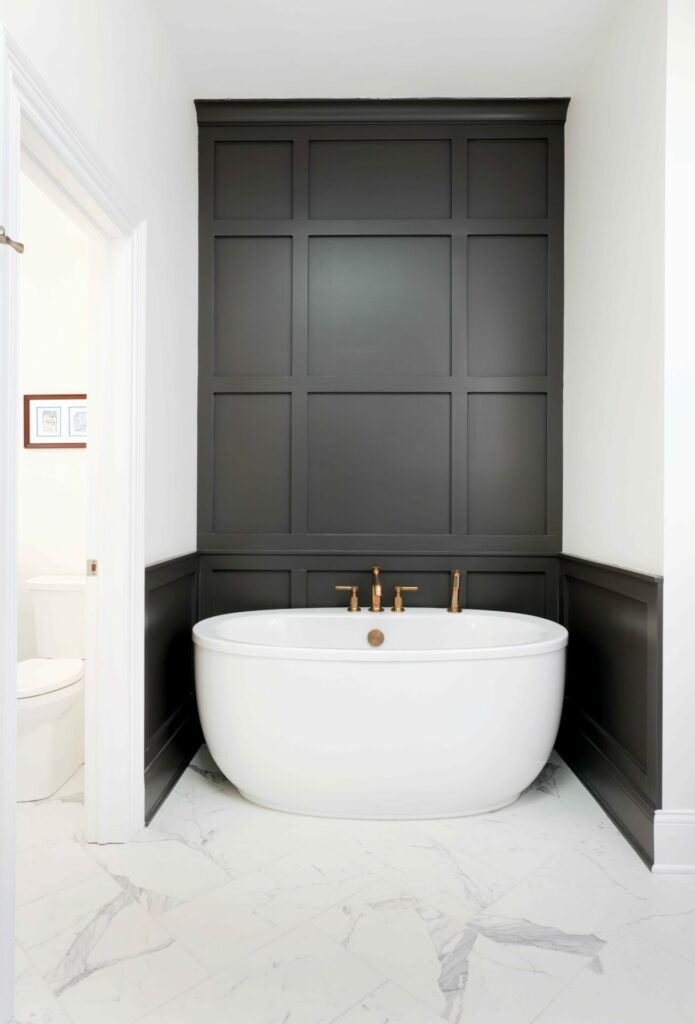 "The most prominent feature of their existing bathroom was the toilet, which was unappealing," says Kathryn. "They wanted to create something dramatic and attractive, and with two small children at home, they longed for a true primary suite where they could unwind after a busy day."
The bathtub and the toilet swapped locations, and a water closet was created for privacy. "The freestanding bathtub with floor to ceiling wainscoting creates instant drama," notes Kathryn. "The bathroom still reads as bright, but the rich, contrasting finishes also lend a moody vibe to the space. It's as inviting during their morning routine as it is for the evening winddown."
A fresh take on your layout may be just what you need to really amp up your space and create a more purposeful flow. Set up a time to talk with Kathryn about your primary bathroom or kitchen frustrations, she's sure to have some insight that'll surprise you. There is also plenty of inspiration to be found in our photo gallery, or you can have your daily dose of design pop up in your social media feeds, find us on Facebook, Instagram, and Pinterest.