Take Down that Wall: An Open Floorplan for your Kitchen Remodel
When designing a new kitchen, you may think outside the proverbial box and imagine what might be possible… if only that pesky wall wasn't in the way. This then begs the question, "is it possible to move a load bearing wall?" Most times, the desired floorplan can be achieved if the wall comes down, even if it's a load bearing wall. Removing an interior wall is more involved than a basic kitchen remodel, but not as extreme as adding an addition to the home. "Sometimes the only way to make a design concept come to fruition is by removing a kitchen wall and then adding in supplemental supports where needed," says Normandy Designer Becca Ruggiero.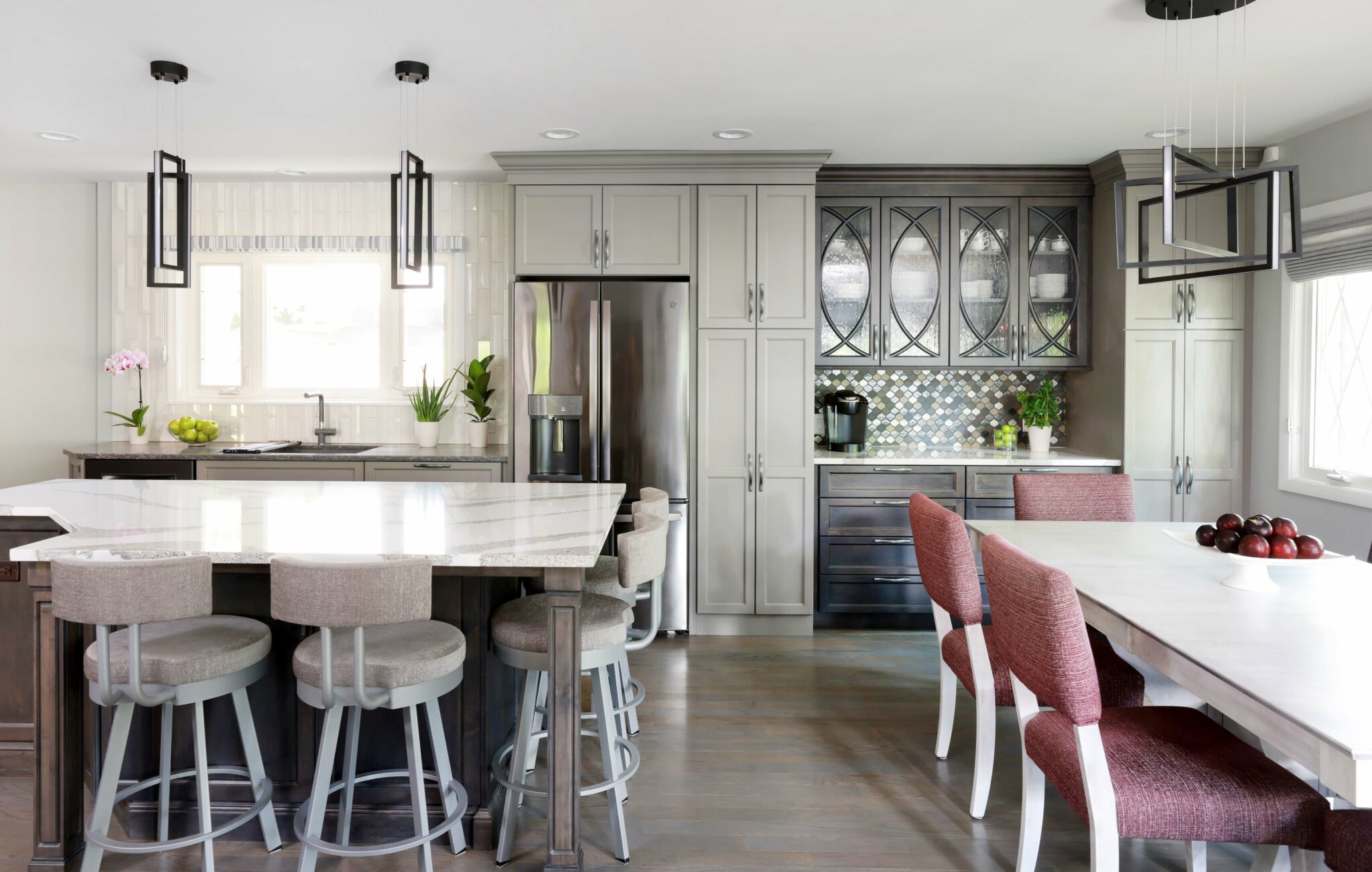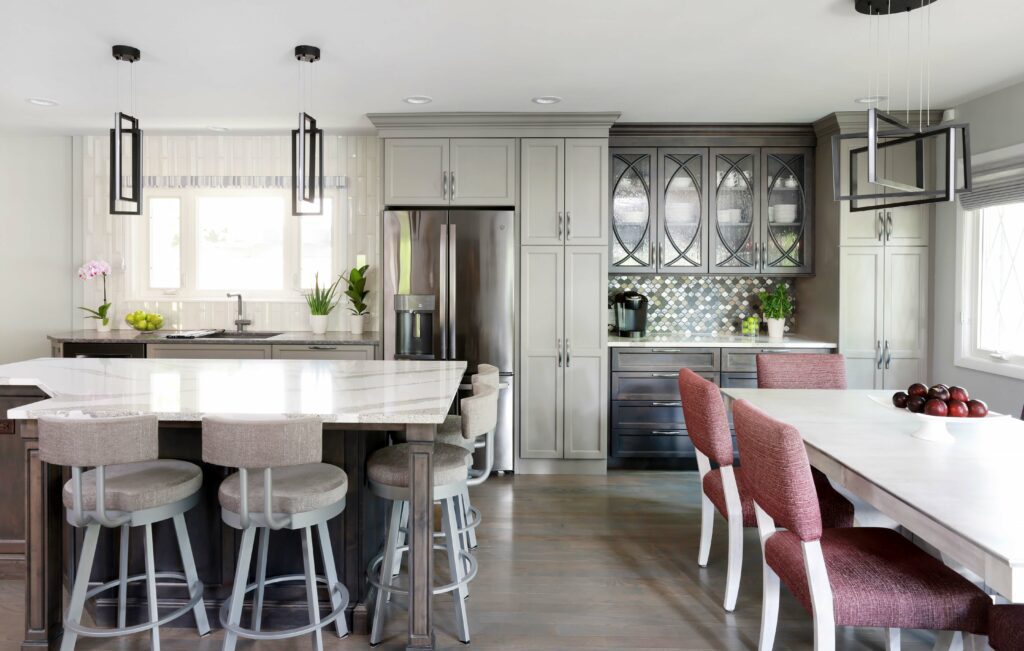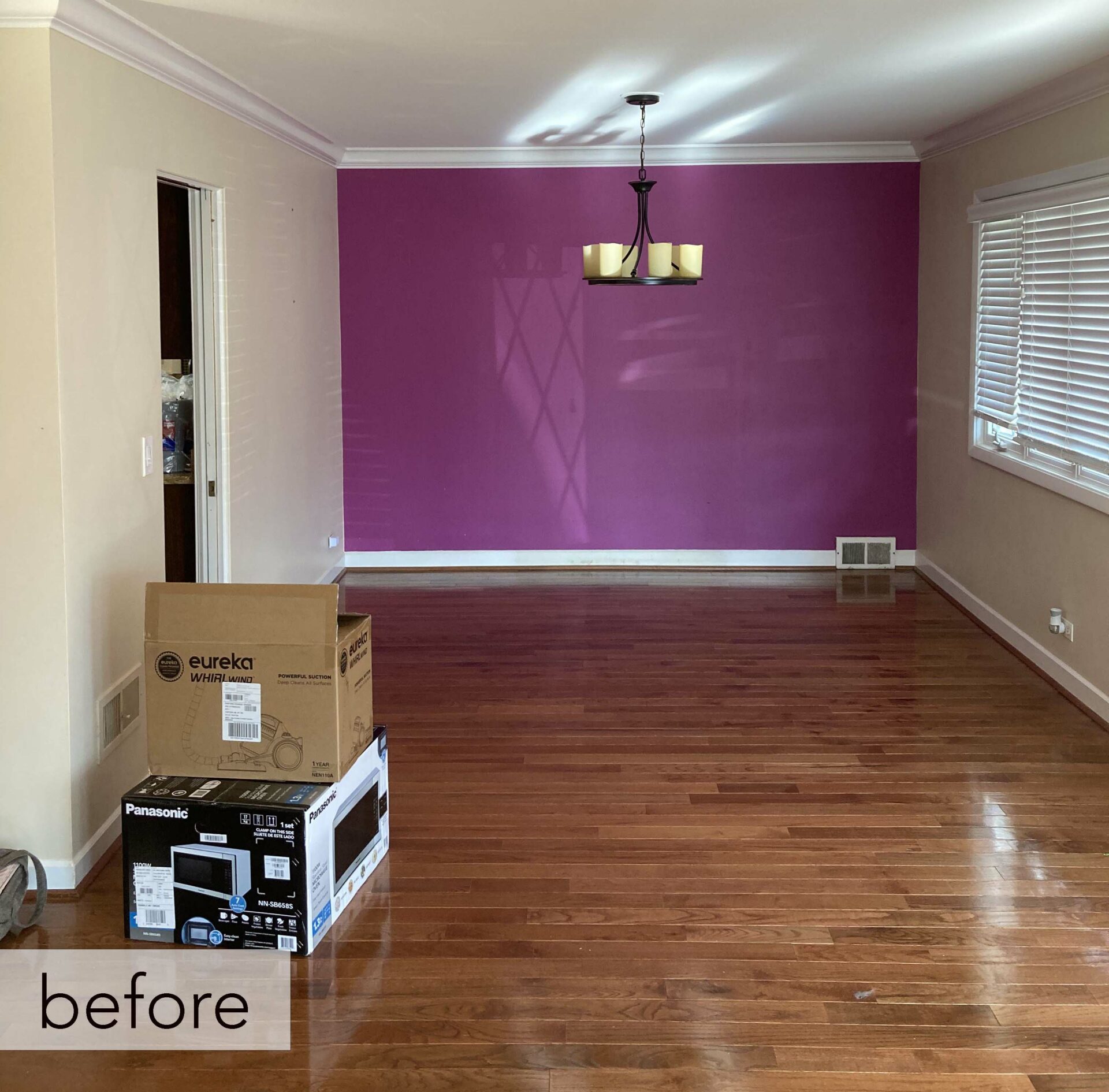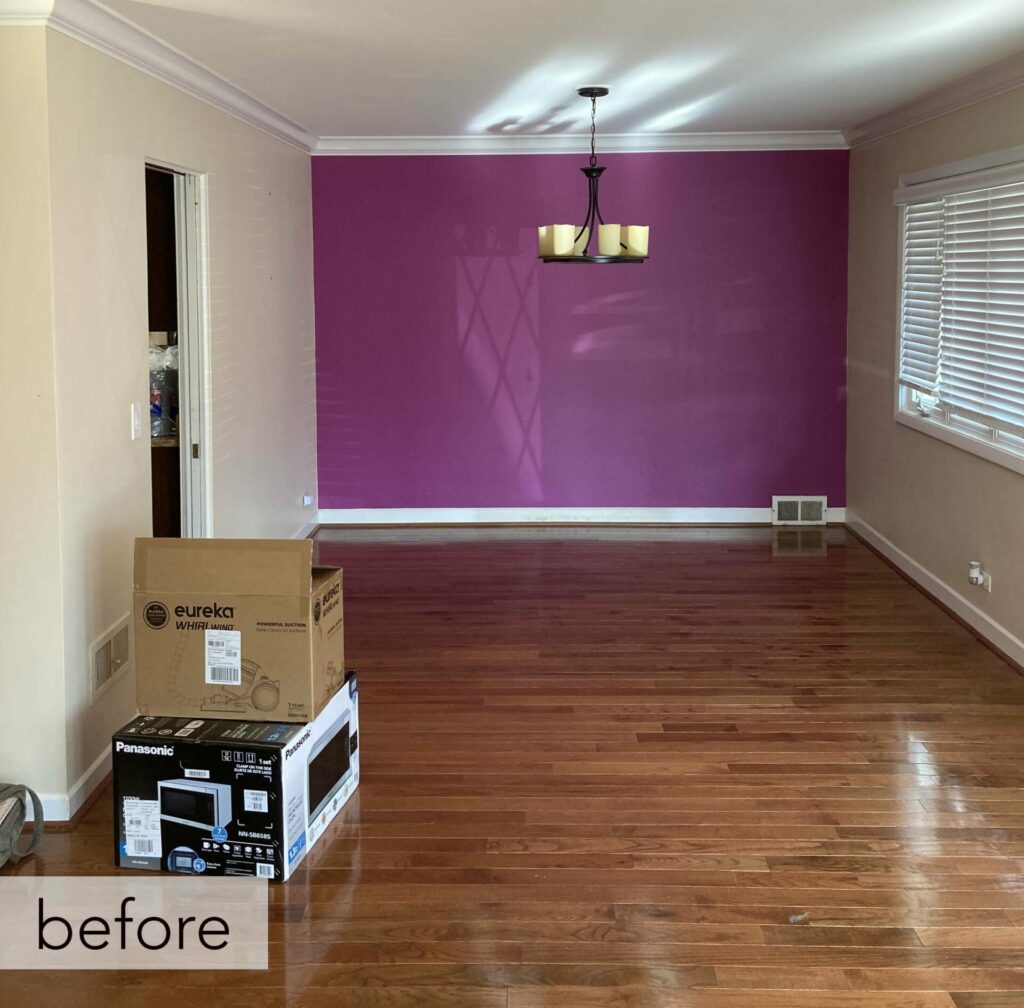 Benefits of removing a wall
"A common reason for removing a wall is to create better sightlines from the kitchen to an adjacent family or dining room," Becca says. "This way parents can keep an eye on younger children while preparing meals." Another reason for removing a wall is to accommodate space for a larger island and allow proper traffic flow throughout the kitchen.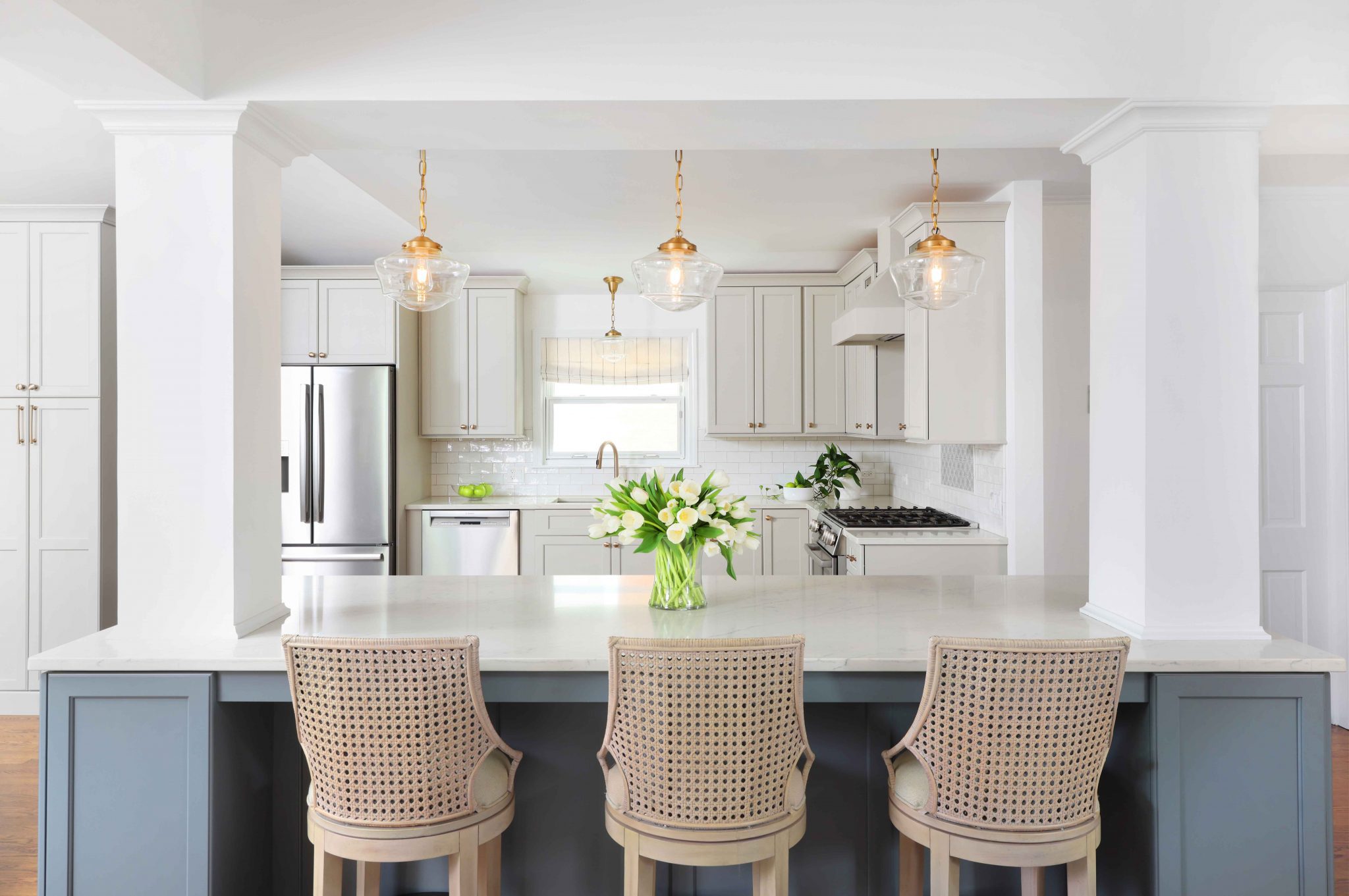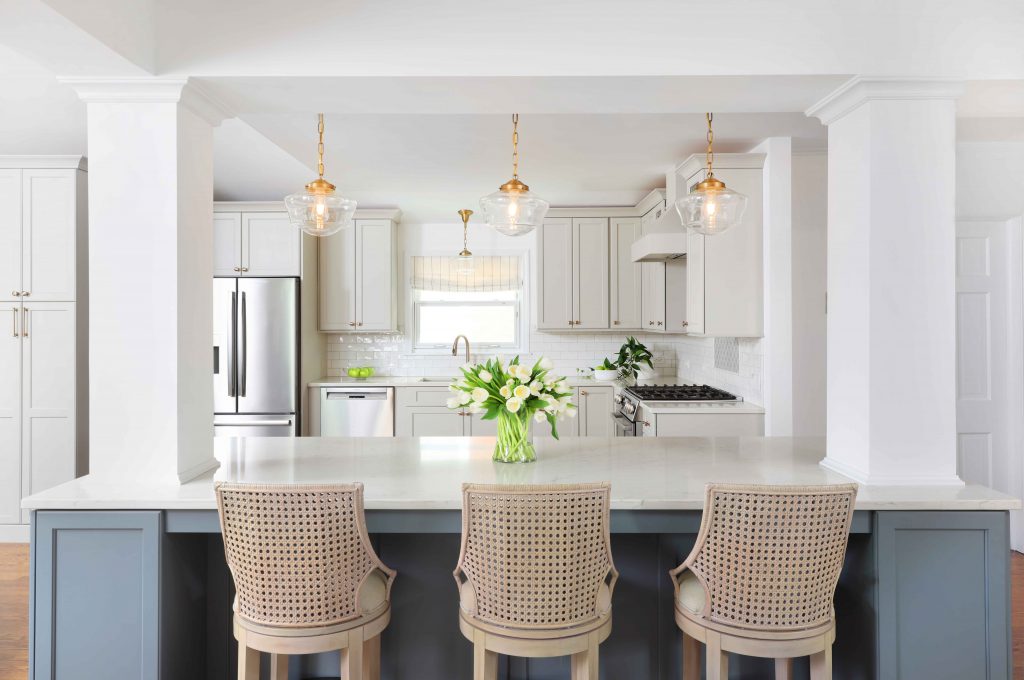 "Open concept is still a popular design request and although the square footage isn't changed by removing a wall, it does create a more spacious feel and better connectivity to adjacent rooms," says Becca.
Identifying load bearing walls
One of the ways we determine if a wall is load bearing is by heading down to the basement. "By evaluating support beam locations, we can get a good sense of how easy or difficult it will be to remove a wall," says Becca. "Similarly, if the basement ceiling is open to the floor joists above, it's a good first step to find out how the heating runs, what plumbing may be in the wall, and other issues that could make removing a wall more costly."
Maintaining structural support
Removing a load bearing wall will require you to provide additional support, often in the form of beams or posts to maintain the structural integrity of the roof or second story. "Sometimes these can be concealed within the ceiling, other times it may be necessary to incorporate them into the design of the kitchen because they cannot be hidden," says Becca.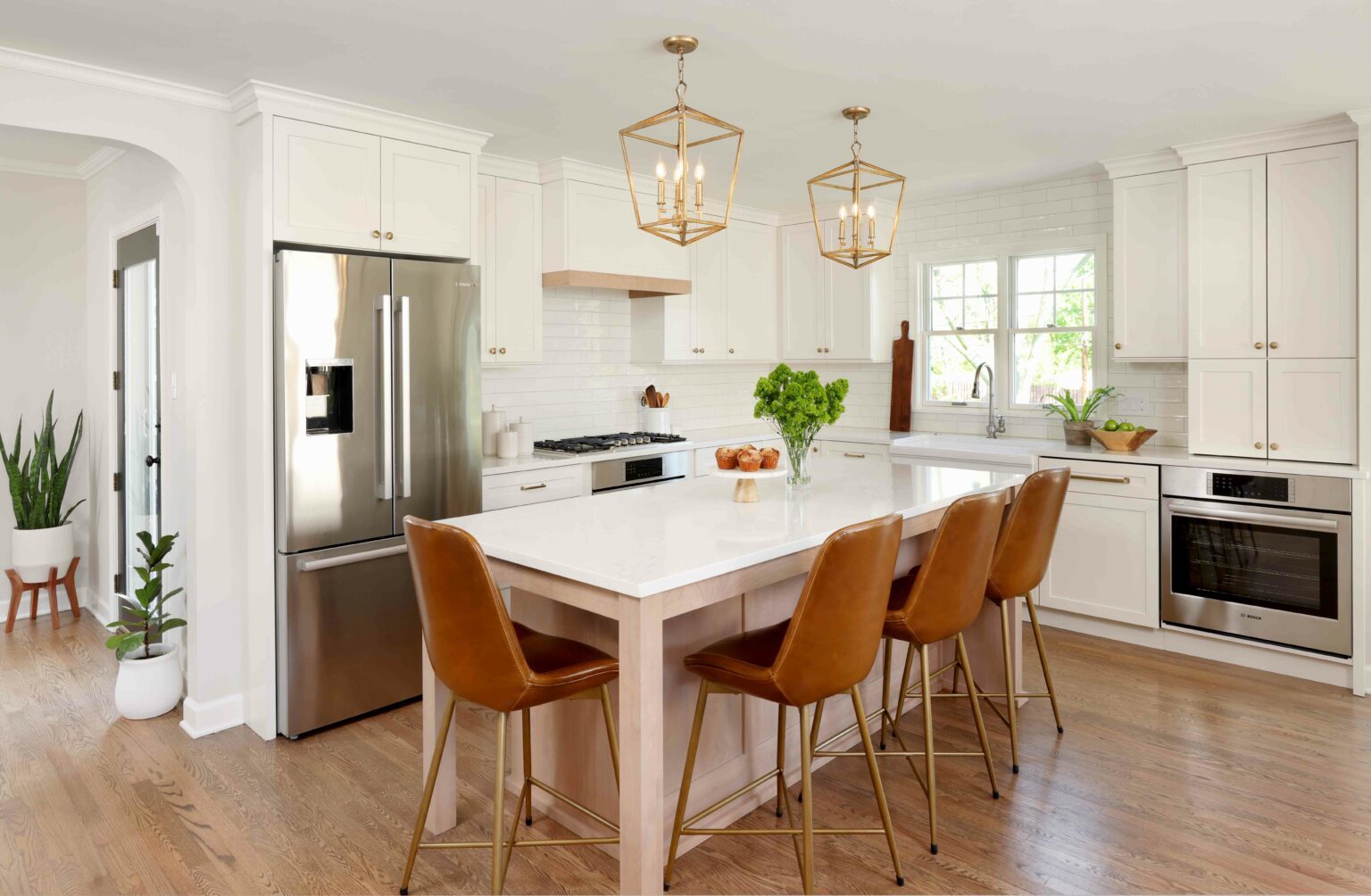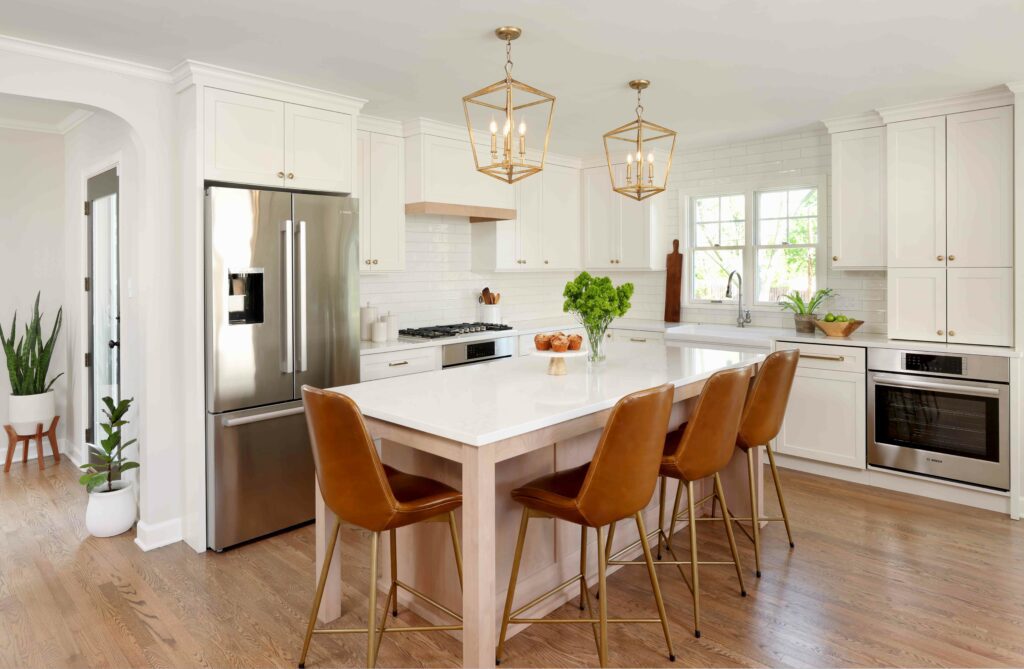 Don't let these parameters dissuade your decision, though. When working with reputable architects, contractors, and designers, the proper protocol and adjustments will be thought through and the necessary permits will be secured before construction begins.
If it turns out removing a wall will create a domino effect of other issues or cost more than what you budgeted, you can rest easy. A gorgeous kitchen design is still within reach using the original footprint of your space.
By removing a wall, you can create a whole new look for your main floor or kitchen and design a space with better flow that will fit your family's lifestyle. Give Becca a call to discuss your hopes and plans for a more open layout in your home. In the meantime, sign up for our newsletter. We share customer stories of fabulous before and after projects (some of which had their walls removed, too) as well as floorplans that had the entire layout flipped or shifted. You won't believe the difference a remodel can make in your home. To see our most recent projects, follow us on Instagram and Pinterest. Start scrolling and saving your favorite inspirations for an upcoming project.