A Dark Bathroom Vanity Can be Timeless, Trendy, or Simply Sophisticated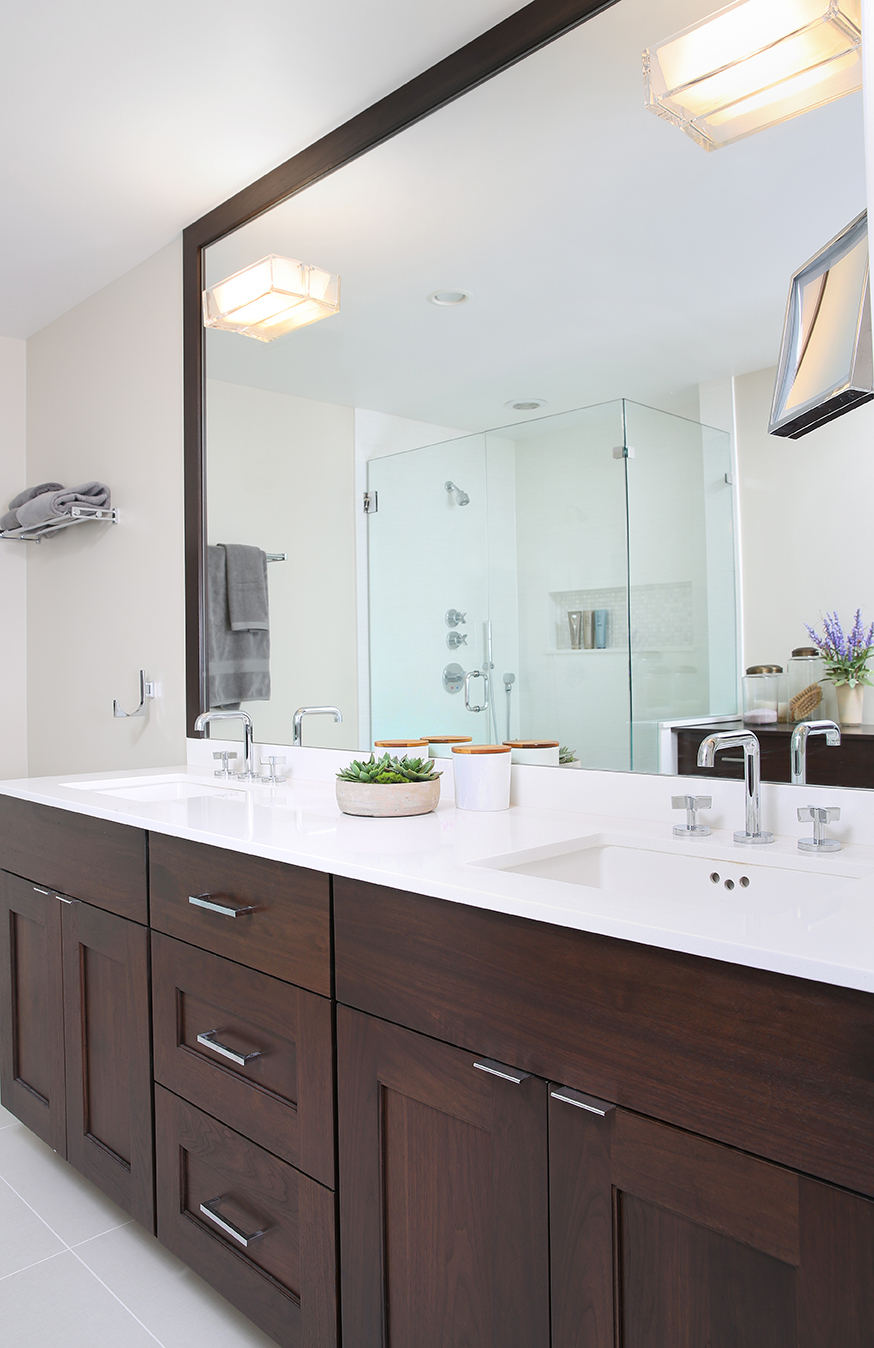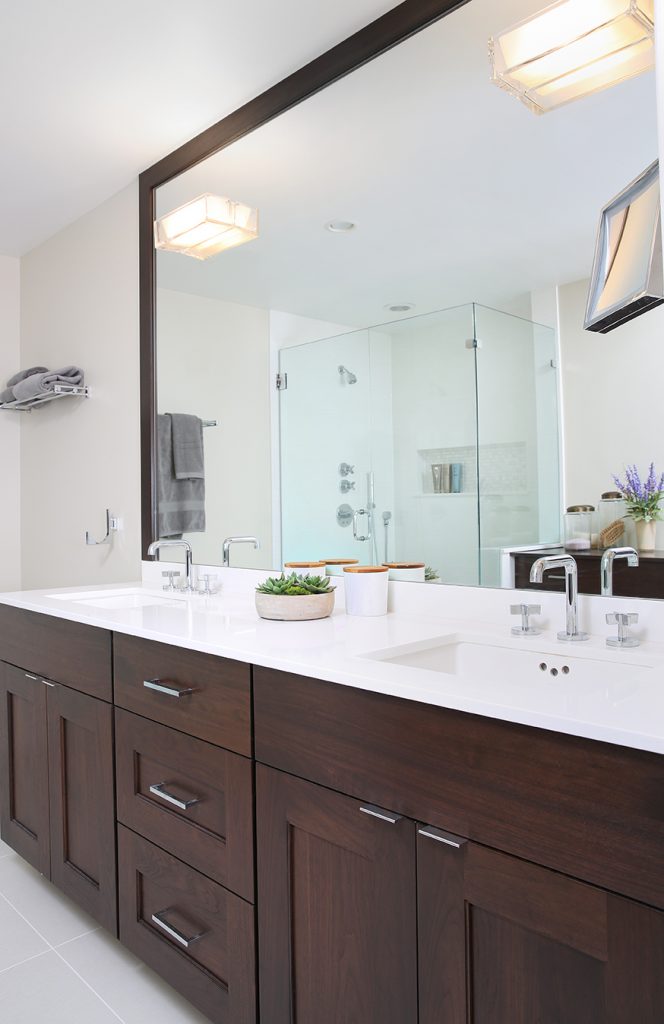 When it comes to designing a bathroom, the vanity plays a crucial role in setting the tone and style of the space. Dark wood vanities, with their rich hues and inherent warmth, have long been a popular choice for adding a touch of luxury to bathrooms. However, to ensure that your vanity remains both timeless and current, it is essential to select the right wood species and complementary accents and finishes. "There are several design options that will help you create a stunning bathroom featuring a dark wood vanity that stands the test of time," says Normandy Designer Jackie Jensen.

Create Balance with Lighter Color Accents:
Prevent a dark wood vanity from overwhelming the space by incorporating lighter color countertops and flooring to provide a contrast and help create balance. "Flooring takes up more visual space, so by adding white tile you'll brighten up the room and create an overall light and airy feel," says Jackie. "You can choose light floor tiles with black accents to help pick up the dark tones from the cabinetry. This will balance the room and prevent it from appearing too heavy."
Modern Black and White Look:
Pairing a dark wood or black painted vanity with white countertops and subway tiles creates a striking contrast that exudes elegance and sophistication. "Opt for a simple slab door design for your cabinet fronts, as this minimalist approach will enhance the sleek look," says Jackie. "If you're drawn to the modern farmhouse aesthetic, adding white shiplap on the wall behind the vanity completes the design."
Traditional or Transitional Style:
"You can achieve a traditional feel by selecting door fronts with intricate detailing and adding vintage inspired hardware," Jackie suggests. "For a more transitional approach, a shaker style vanity door front trimmed with a decorative edge creates dimension that distinguishes it from the sleek, simple modern style."
No matter your design preference, Jackie can assist in creating an overall bathroom aesthetic that checks all the boxes. Set up a consultation with her to begin discussing your ideas. In the meantime, curate your look book from the projects we share on Instagram, Pinterest, and Facebook, or sign up for our newsletter to stay in the know.