Stained Cabinetry for your Kitchen Remodel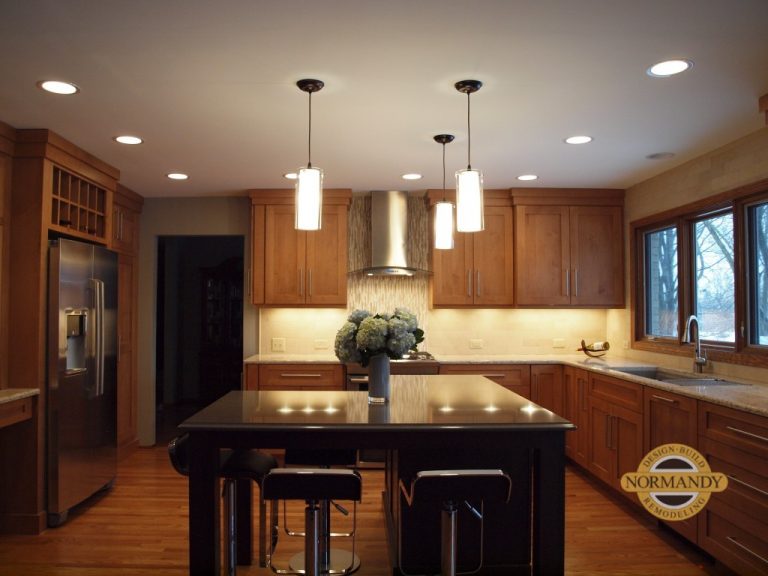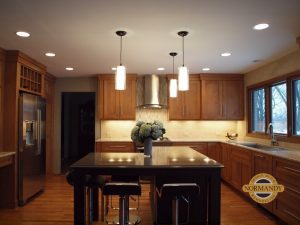 While white kitchens are a popular design trend, they certainly aren't for everybody. No matter the reasons for your opposition to white cabinetry in your kitchen remodel, stained cabinetry is a beautiful alternative. Additionally, there are plenty of benefits and options when electing to go with stained wood. Here's a brief rundown from Normandy Designer Jennifer Runner Cross, AKBD.
"There are plenty of options when it comes to stained cabinetry," said Jennifer. "A few popular wood types include walnut, hickory, and rift-cut oak. From there, the stain can be a variety of different colors."
"At the moment, an antiqued and distressed gray are on-trend," added Jennifer.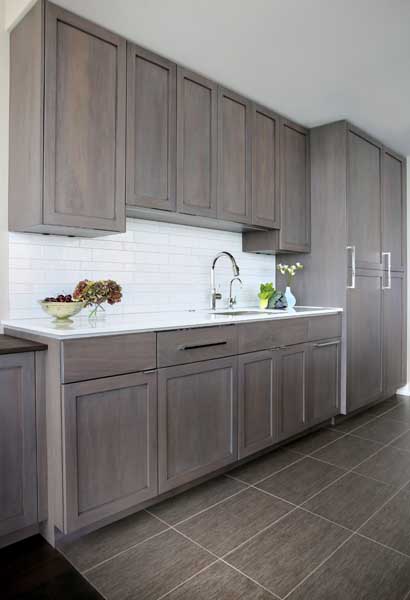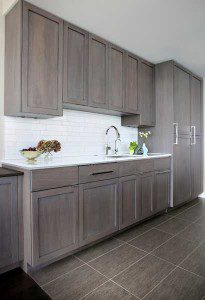 In addition to being stunning, stains have some practical benefits. One perk is that they tend to hide imperfections from normal wear and tear slightly better than their painted counterparts.
"Wood is a natural material," noted Jennifer. "Depending upon its environment, this means that can be prone to expanding, contracting or scratches. Going with a stain can camouflage some of that."
Overall, stained cabinetry works well for any style, whether that's contemporary or traditional. However, there are a few recommendations to ensure it works well within the space. This includes the overall style of the cabinetry and hardware.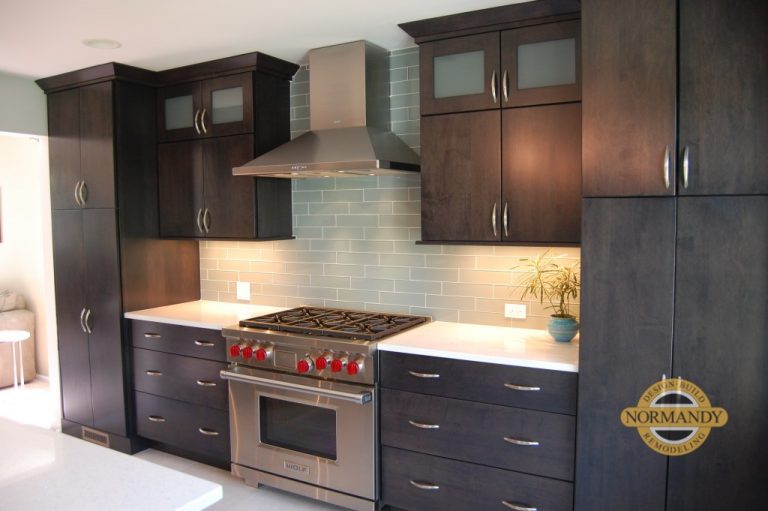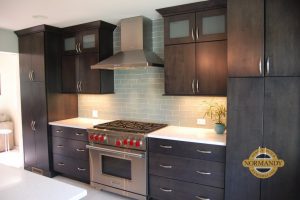 "To keep a more timeless look, opt for clean lines instead of a raised panel or an arch," said Jennifer. "However, while the door style is simple, you can have fun with the hardware. Consider selecting a brushed gold, matte black or oil rubbed bronze."
Have mixed feelings about a stain? From an aesthetic perspective, consider mixing and matching painted and stained cabinetry together.
"If stained seems a bit too trendy for you, consider selecting something timeless, like a white cabinet, on the perimeter. Then you can do a stained piece, like an island, to anchor the room," added Jennifer. "The benefit of this is that you can easily change out an island in 10 years if you feel the look has become too dated."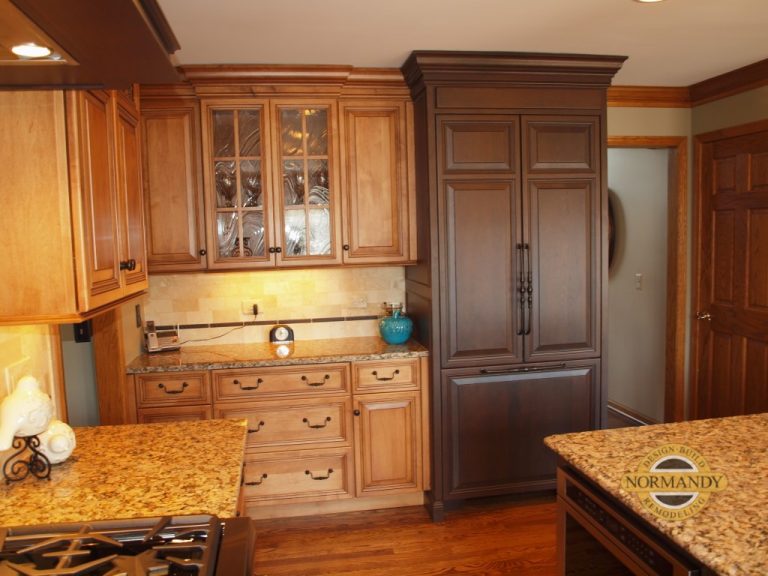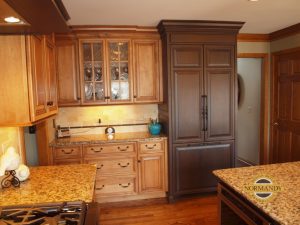 If you are contemplating a kitchen remodel or more sweeping changes to your home, you can set up a time with Jennifer to talk about the possibilities. You can also learn more about additions, kitchens, or other remodeling projects at an upcoming workshop. Check out the photo gallery or follow Normandy Remodeling on  Instagram and Facebook for even more home tips and inspiration.