Guest Bedroom Design Tips From A Designer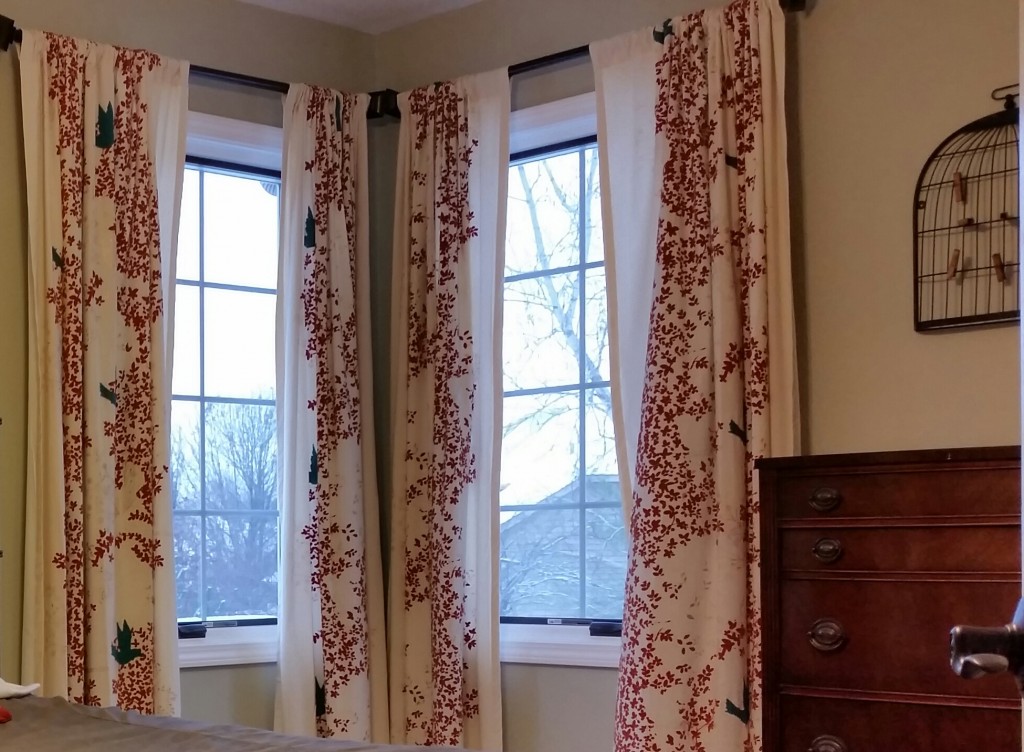 Normandy Designer Leslie Molloy, CKD was recently prompted to finish the guest bedroom in her recently purchased home; after she and her husband decided to have her in-laws come into town for a weekend. With many homeowners preparing to host family and friends over the holidays, Leslie had these design tips to share on how to decorate the spare bedroom and have it ready in time for your guests' visit.
Inspiration: "I had found these great window treatments that featured neutral and deep orange climbing plants with bluebirds, that I absolutely fell in love with," says Leslie. "Because I was starting with a blank canvas, I was able to use this color scheme as my inspiration throughout the entire space." Finding decorative elements you love brings your personal touch to the space, and in this case, adds visual interest and height to the room as well.
Personal Elements: "I was able to add a few more personal touches to the room with some select photographs, vintage dressers, a mirror, and an end table that had been handed down to me," continued Leslie. "The dark color of the furniture adds additional warmth to the space and allows guests to have a place to unpack and feel at home."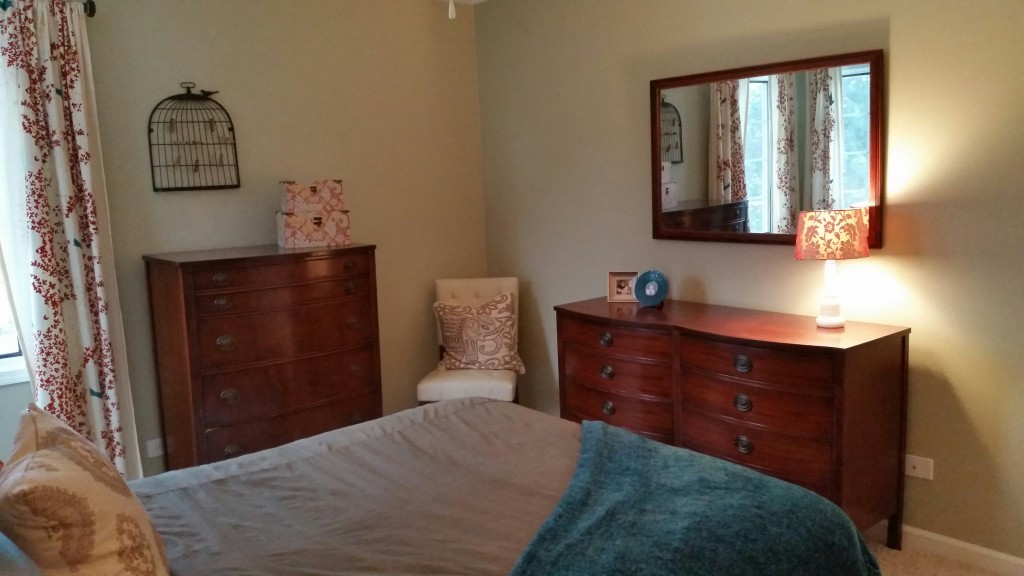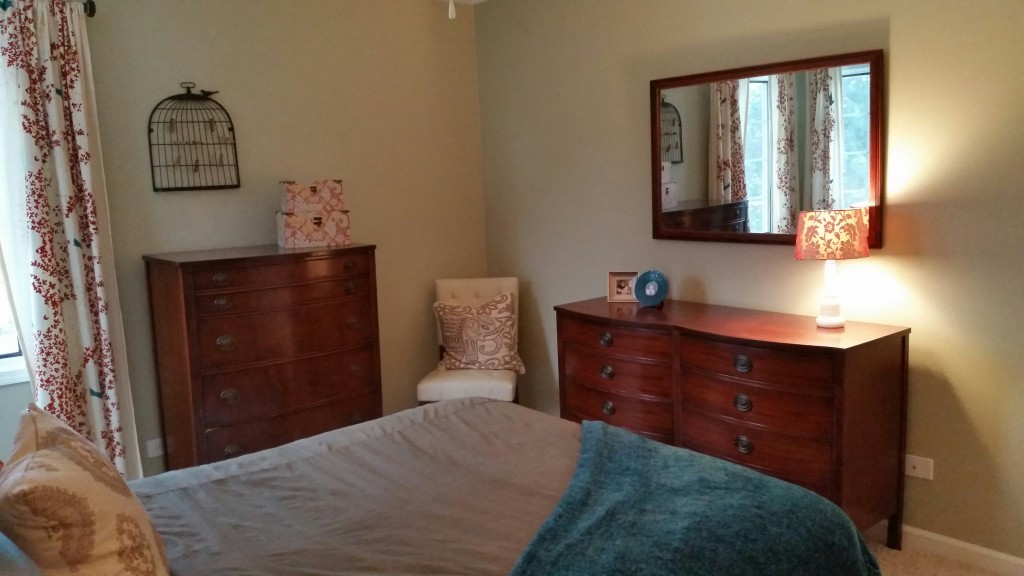 Relaxing Environment: It is important to create a guest room that can act as a temporary home-away-from-home for your visitors. You want to be sure they have enough privacy to make themselves comfortable and create a relaxing atmosphere for them with the combination of color and décor. "As you can see here, I drew color from the curtains for the accent pillows, throw blanket, and wall color," says Leslie. "What I love most about the neutral wall color is that it changes in the natural light throughout the day." Leslie also added decorative wall elements and surrounding accent pieces to bring pops of color to surrounding areas and balance the accent colors throughout the space. If you want to take your room accents to the next level, you can also use an accent wall to add visual interest and texture to the space.