Column Consultation: Incorporating Columns into Your Design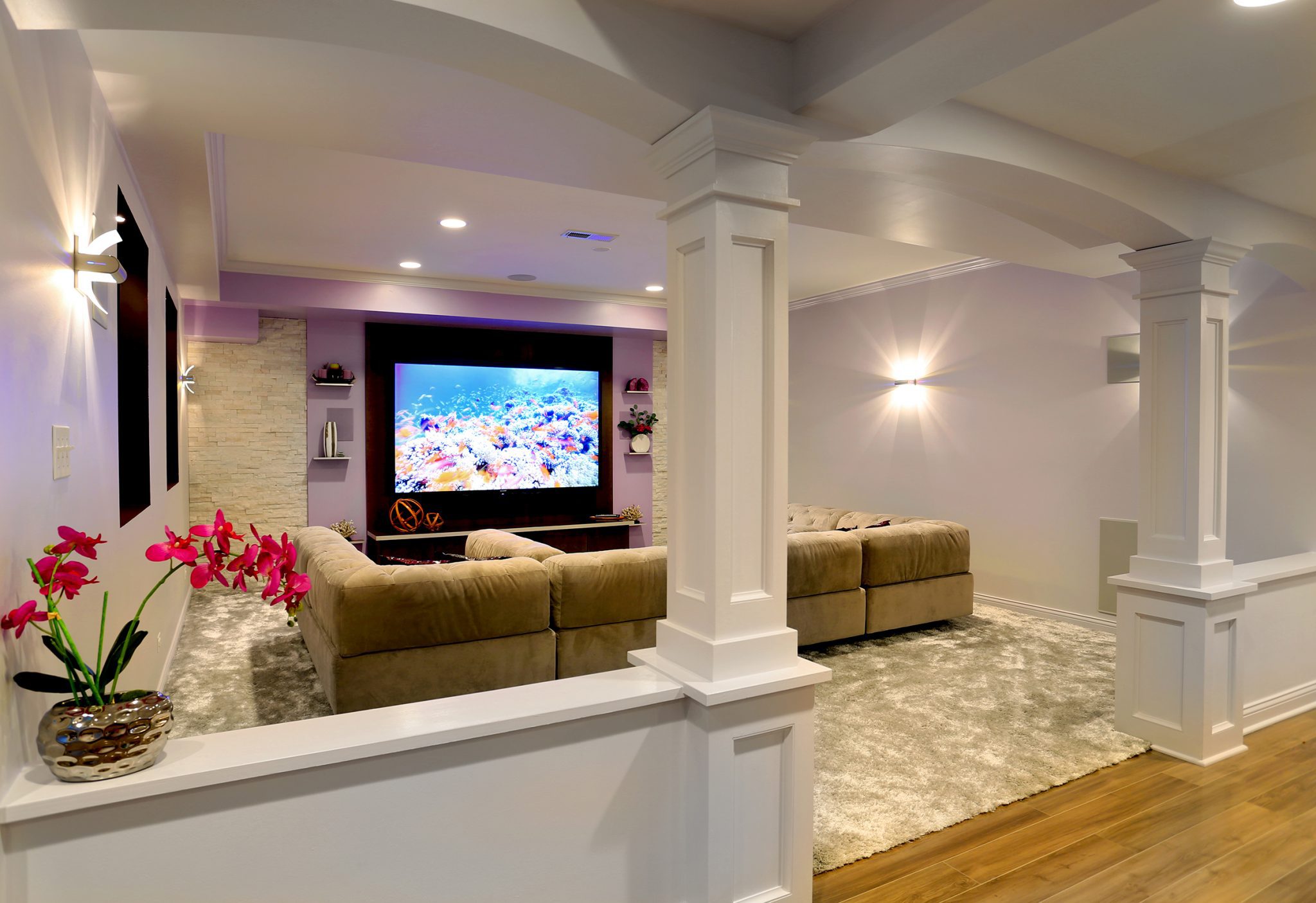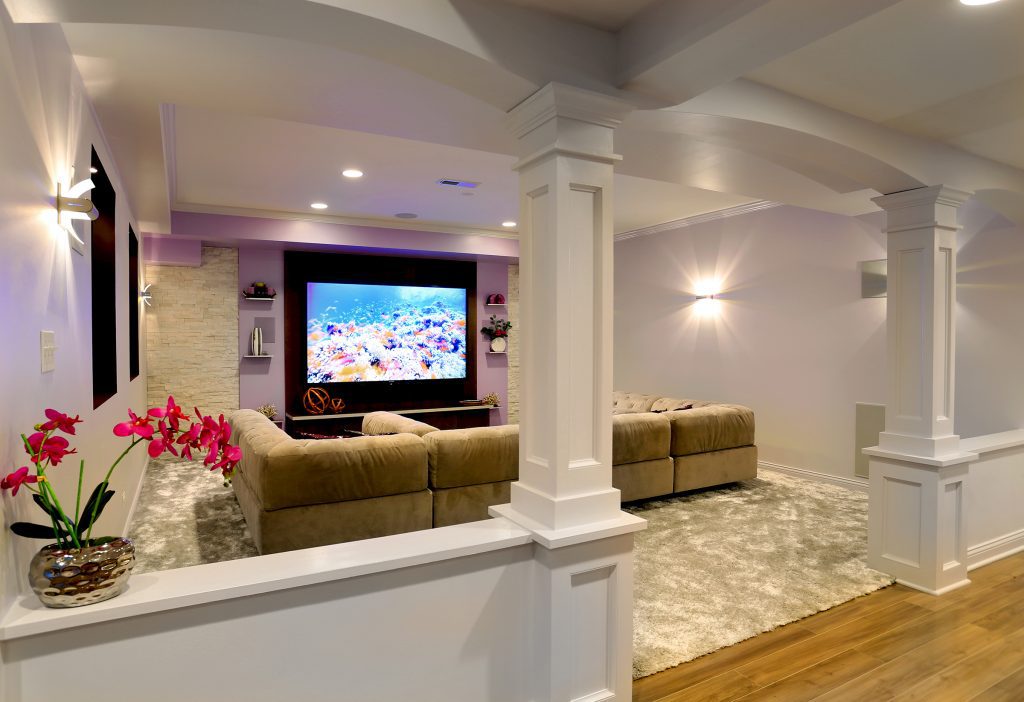 Columns can be an integral part of your home's structure. However, that doesn't mean that they can't be a beautiful design element too. Whether incorporated into your basement, living room, or kitchen design, here are some tips from Normandy Designer Leslie Lee on creating a perfect pillar.
"When working on a renovation, oftentimes there can be plumbing or mechanics that have already been set in place," says Leslie. "If we know about a pipe in a critical location and determine that it will be costly to move then it often makes sense to disguise it with a decorative column."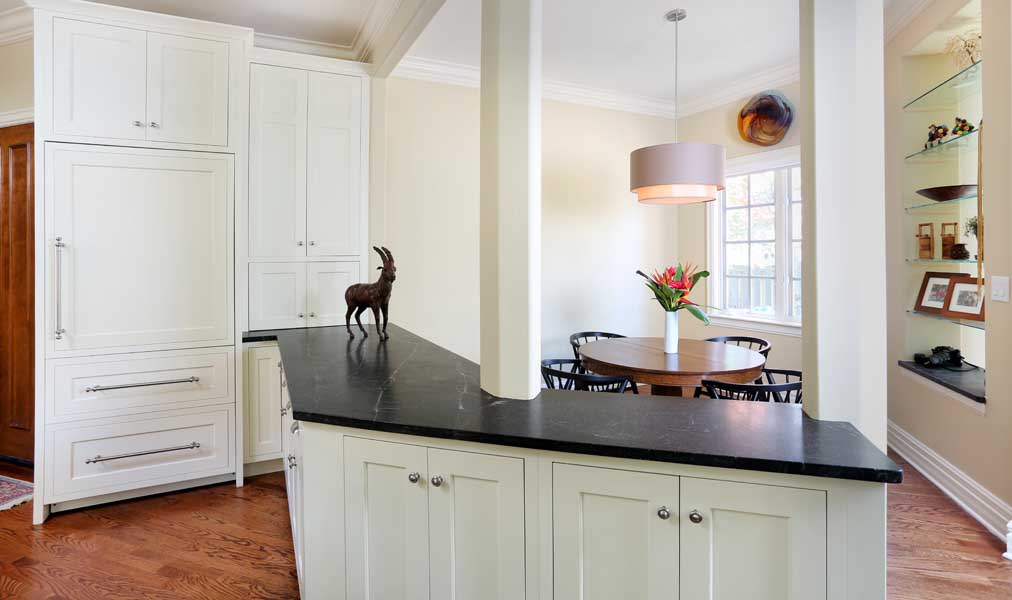 "However, columns can be purely decorative too. For instance, if one column is hiding mechanicals you can add more that are purely decorative. Or, you can also use columns as a way to tie two rooms together," adds Leslie.
Curious how a column is created? Typically, this part is handled by Normandy's skilled set of carpenters who fabricate the columns. In most instances, especially for a basement or entryway, the column will be comprised of customized millwork from the lumberyard. Once the carpenter fabricates the column to the designer's specifications it is installed and painted.
In the case of a kitchen remodel, the column can also be wrapped with cabinetry material. This helps it to better blend with its surroundings.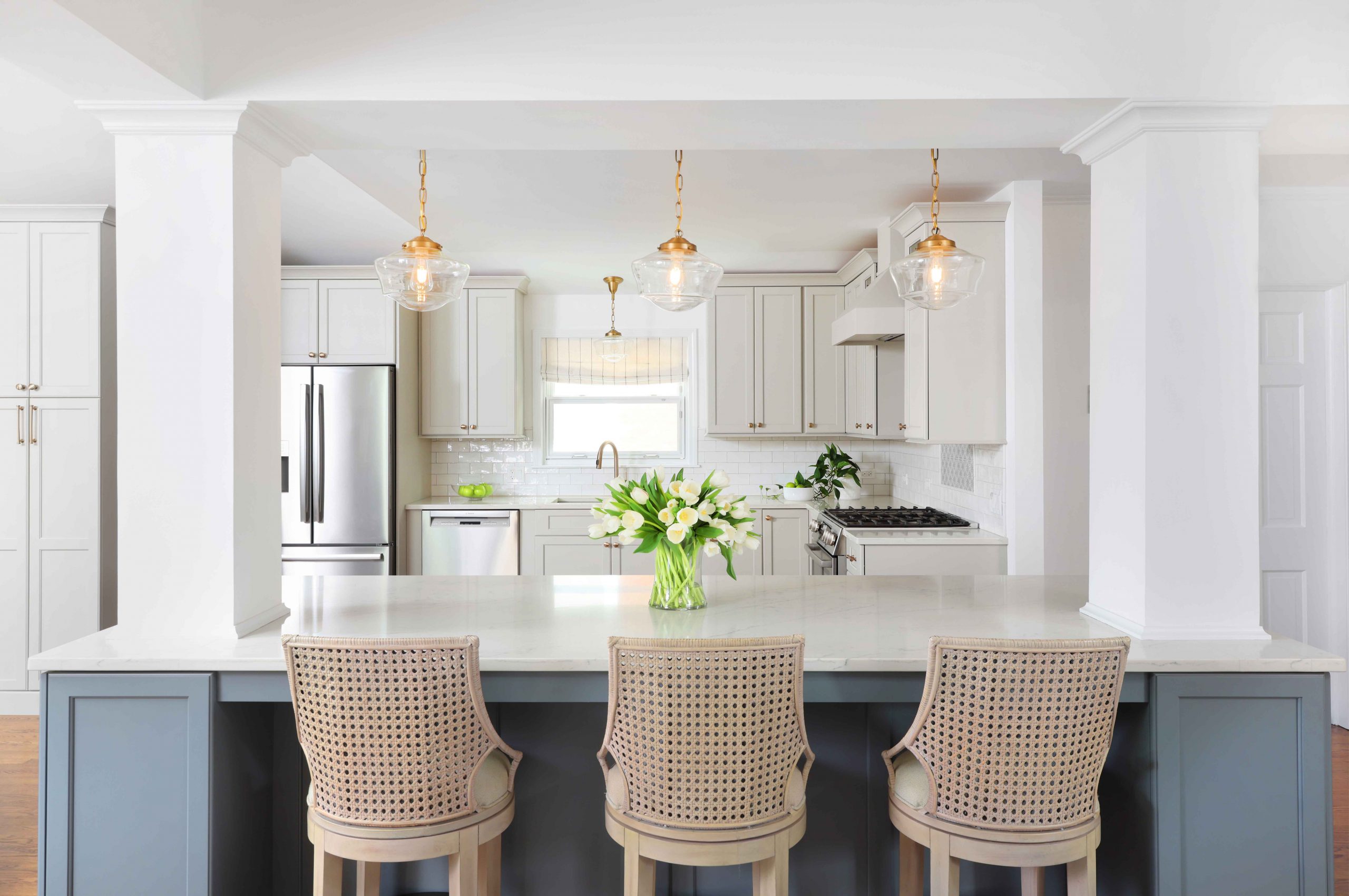 "Columns aren't just used to disguise construction components," says Leslie. "For example, there can be structural requirements when you are building an addition to your kitchen. In that case, we may be required to incorporate a column into your kitchen design. The good news is that we have the tools and skills to make it look like a purposeful design element."
For more information on unique design solutions, follow Normandy Remodeling on Facebook, Twitter, and Instagram. You can also schedule a call with Leslie to learn more about the remodeling process.