Selecting a Leathered Countertop Finish for Your Kitchen Remodel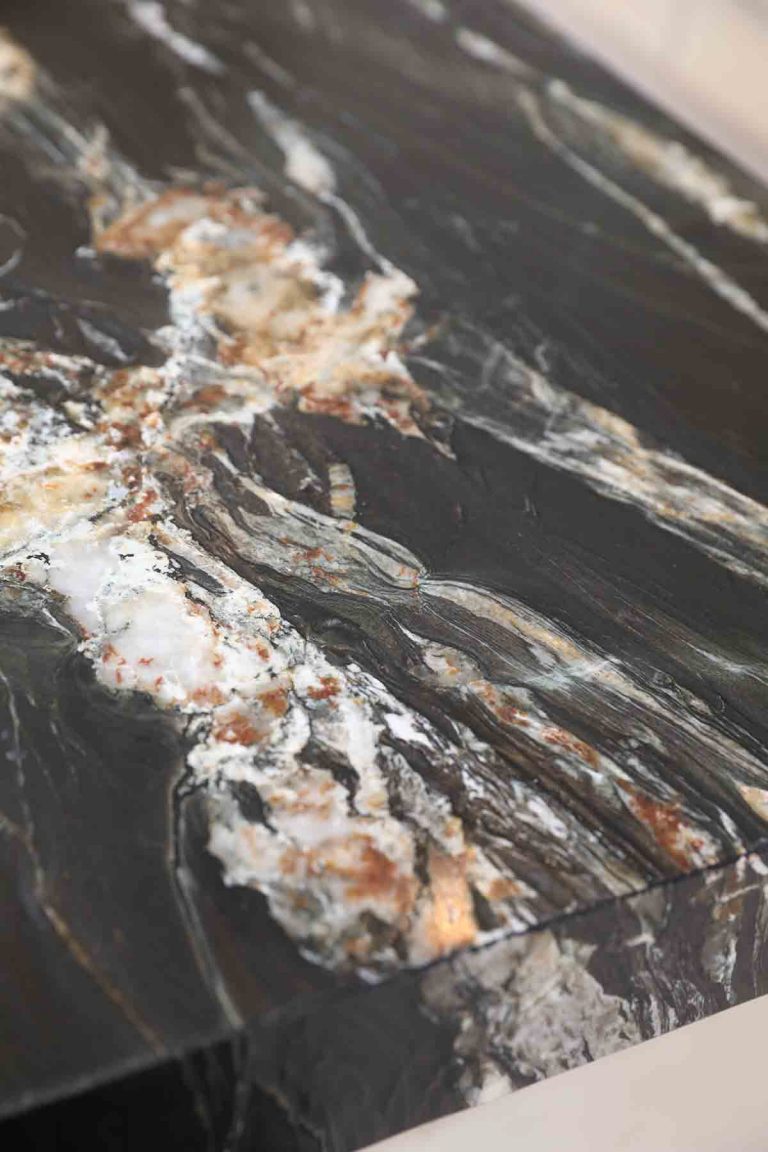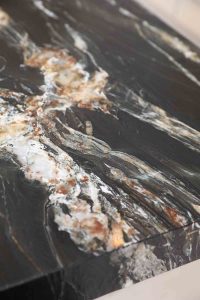 During a kitchen remodel, it seems like there are endless options available to create the "just right" look that you've been daydreaming about for months or even years. While tile, cabinets, and appliances can seem like obvious elements to consider, don't overlook the power of specialty finishes for your kitchen countertops.
Leathered countertops are just one of the many options available to you when selecting a finish for one of the hardest-working surfaces in your kitchen. True to its name, it's a specialty finish that gives the countertops the appearance and texture of leather material.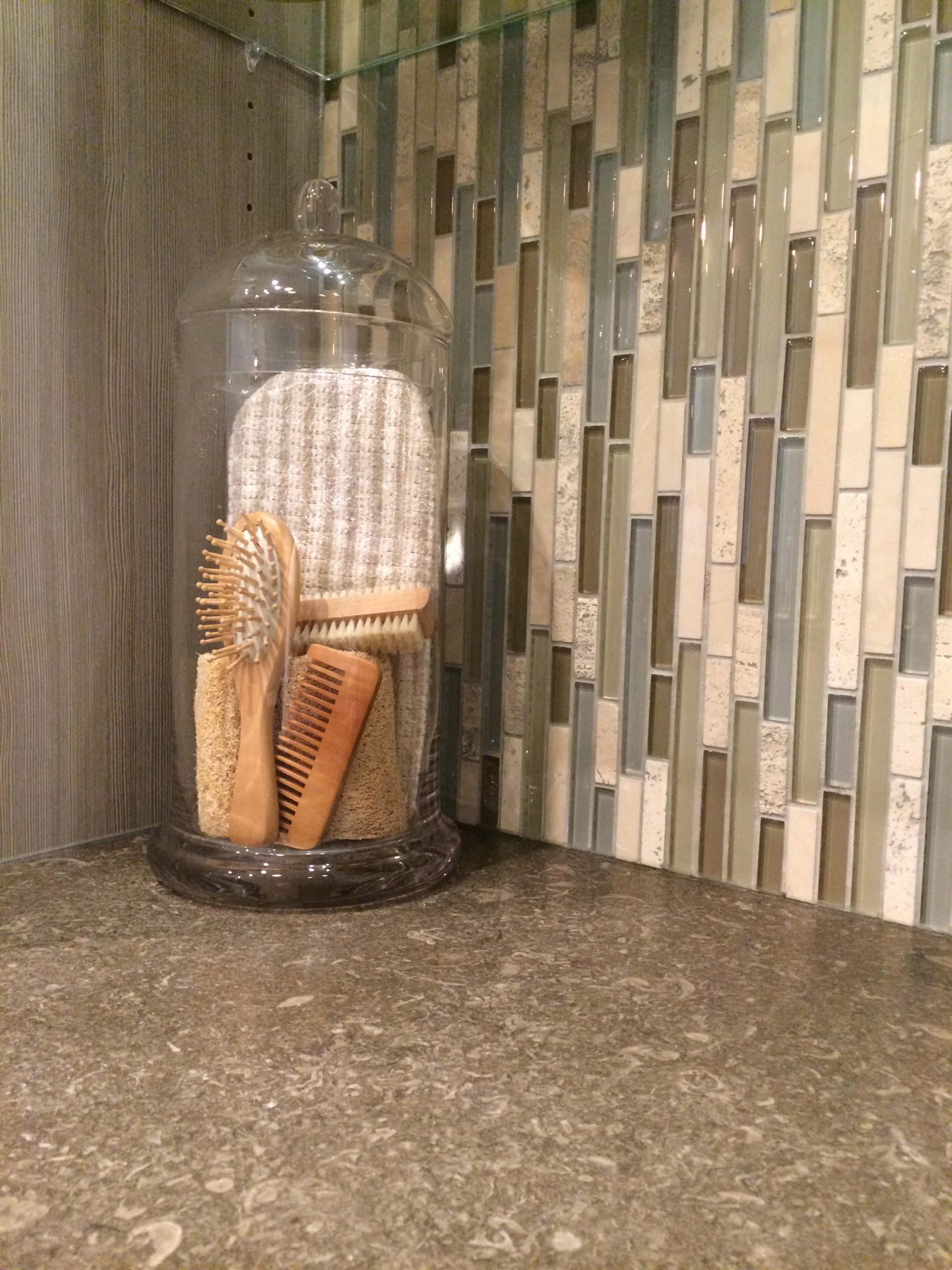 "Many people prefer leathered countertops because they add dimension and texture into the design," said Normandy Designer Karen Chanan. "The uneven surface of a leathered finish also works well to hide smudges and fingerprints, so it is a great option if you are fussy about visible streaks on your countertop."
"Leathered finishes are also less porous than a honed countertop finish. This means that it will require less maintenance and is less likely to stain," added Karen.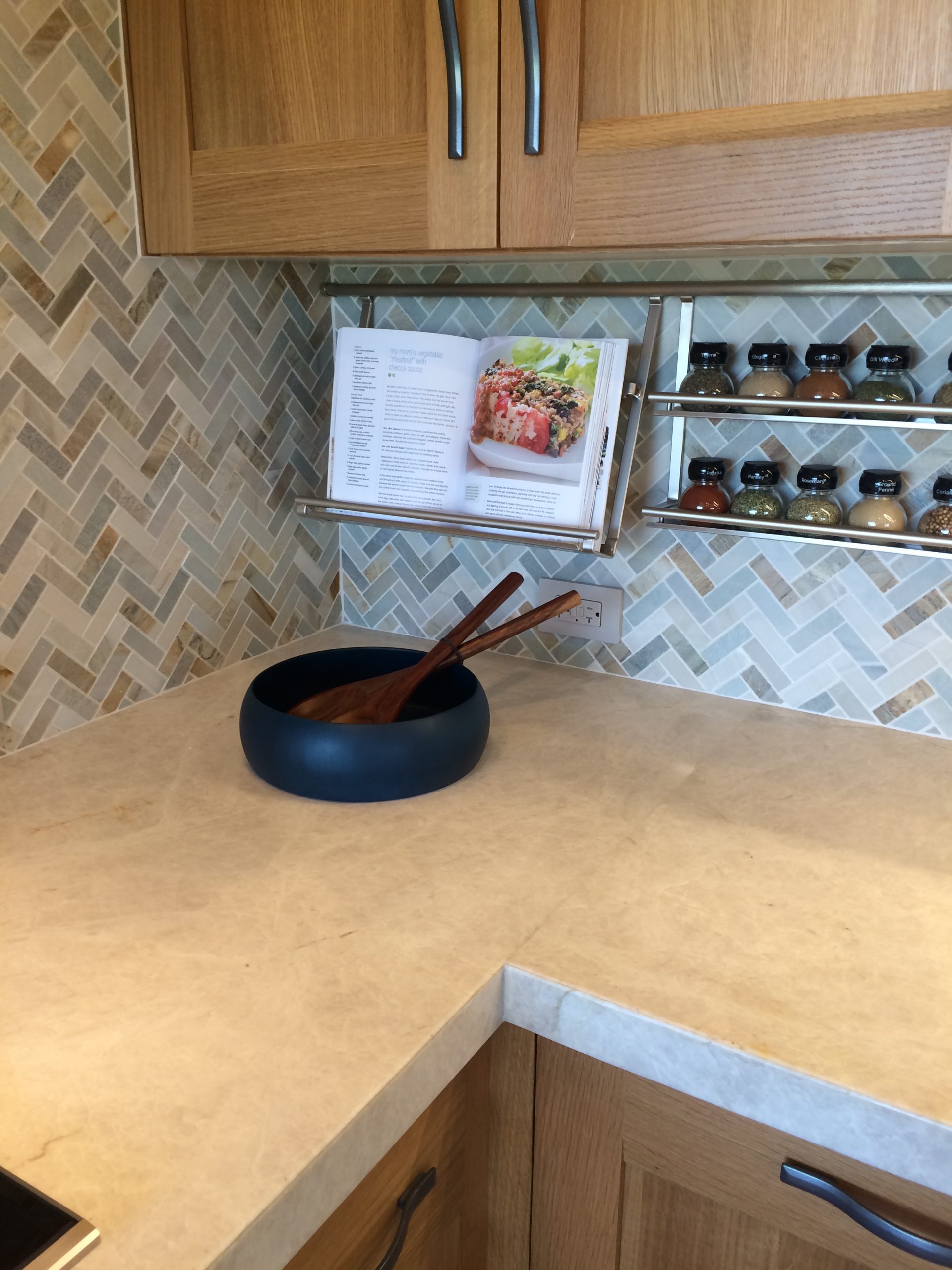 It also doesn't hurt that the slight texture variations make them very satisfying to the touch, which comes in handy when you consider how often you're in close contact with your countertops.
When choosing a kitchen countertop finish, it is important to consider how you plan to use your kitchen. Make an appointment with Karen to talk about your kitchen remodel what types of finishes will work for your lifestyle.  Or, learn more about the kitchen remodeling process by registering for our upcoming virtual seminar. You can also check out our kitchen photo gallery or follow Normandy Remodeling on Facebook, Twitter, and Instagram for design inspiration and tips.