Corner Cabinet Solutions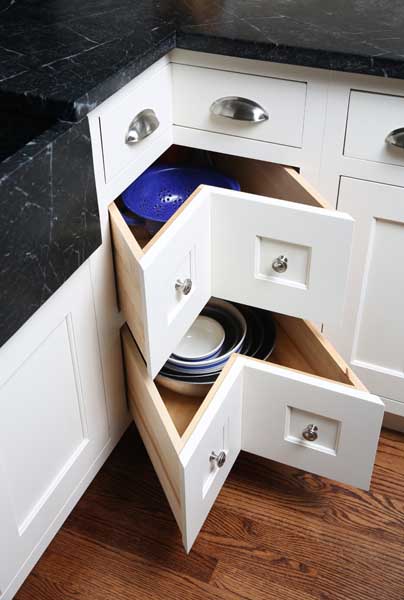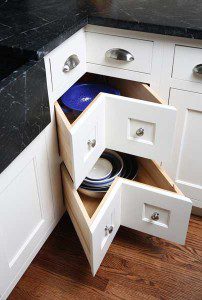 There are many smart storage solutions designed to help you utilize every square inch of your kitchen. A few of these include spice racks disguised as decorative columns, blind corner cabinets with pull-out trays, and the pivoting shelves of a Lazy Susan. Another unique and functional option that can help add function to an awkward corner space is a set of corner drawers.
"Sometimes when items are placed on a Lazy Susan they can tip over," said Normandy Designer Ann Stockard. "Corner drawers eliminate this problem; however, you do lose some storage space."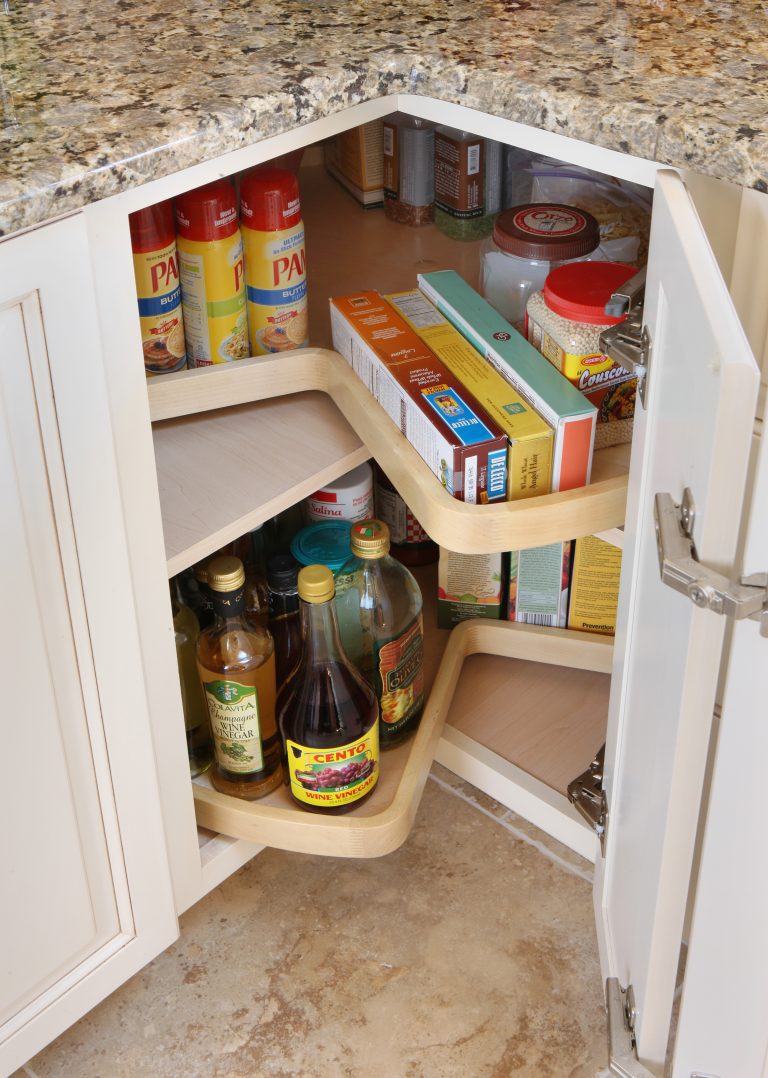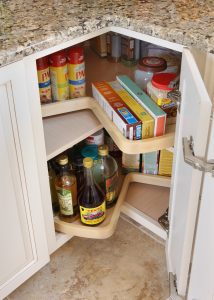 "If you decide upon this cabinet, a useful add-on is a soft close drawer feature," noted Ann. "This ensures the drawer shuts smoothly and quietly."
Selecting the best possible storage solutions is a benefit of working with a designer such as Ann. Set up an appointment to discuss how to best utilize the space in your kitchen. Or, register to attend one of our upcoming seminars to learn more about creating the ideal kitchen. You can also follow Normandy Remodeling on Facebook and Twitter for ideas and the latest trends.