Hinsdale Kitchen Goes from Bland to Grand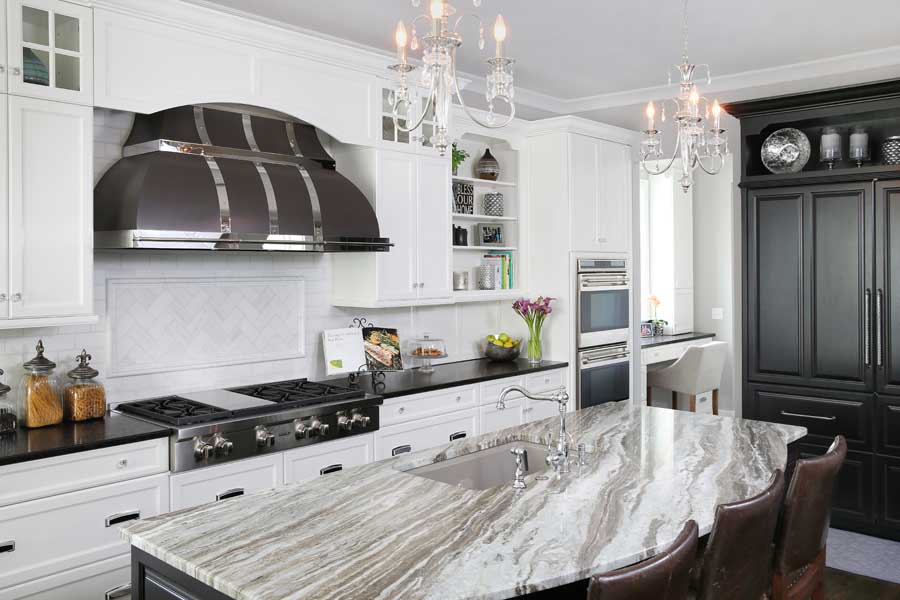 Before renovating, this Hinsdale kitchen lacked character. Overall, the space was very plain, which was not even close to reflecting the family that used it day in and day out. A large range in the main traffic area leading into the kitchen also stretched out the space, making the kitchen feel more like a long hallway. Ready to make a change, Normandy Designers Terry Tondelli and Kathryn O'Donovan were brought in to transform this kitchen into a functional and beautiful space that better fits their needs.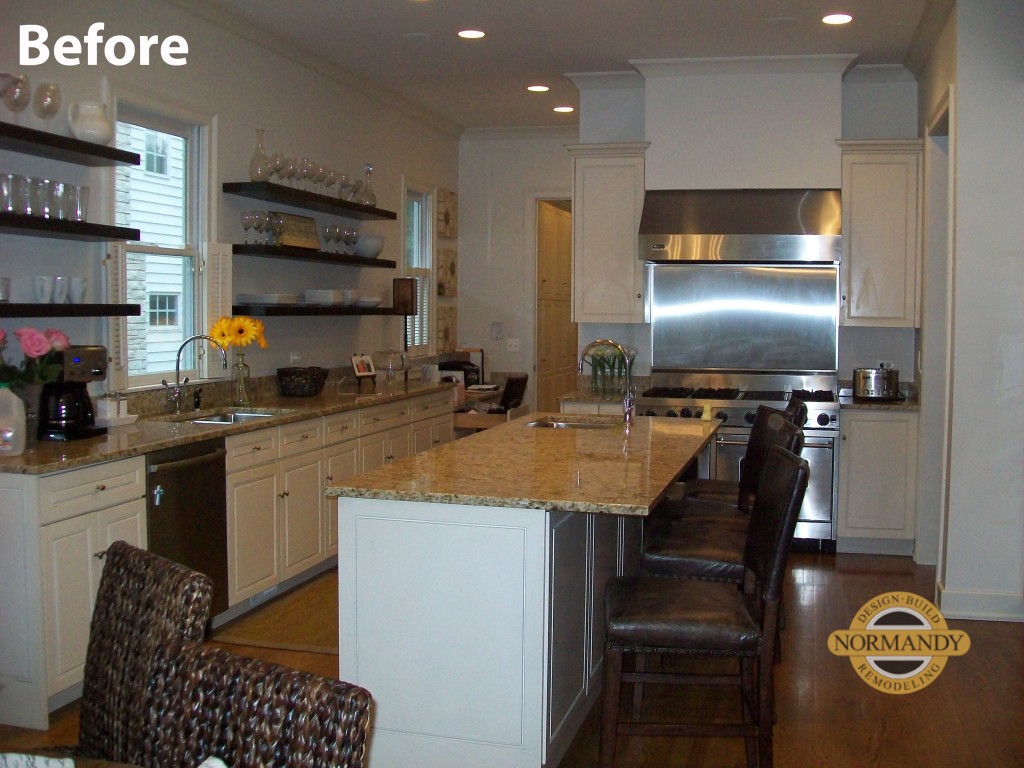 The designers first addressed the layout, designing a more functional work triangle. First, they broke up the "long hallway" by separating the kitchen into two work zones.
The zone closest to the kitchen is a command central area for organizing the family's busy schedule. It was formed by moving the window above the sink to the eating area. The range was moved to the former sink wall and the sink was placed on the island which allowed the homeowners to interact with their children during homework and snack time as well as spend time with their guests when entertaining.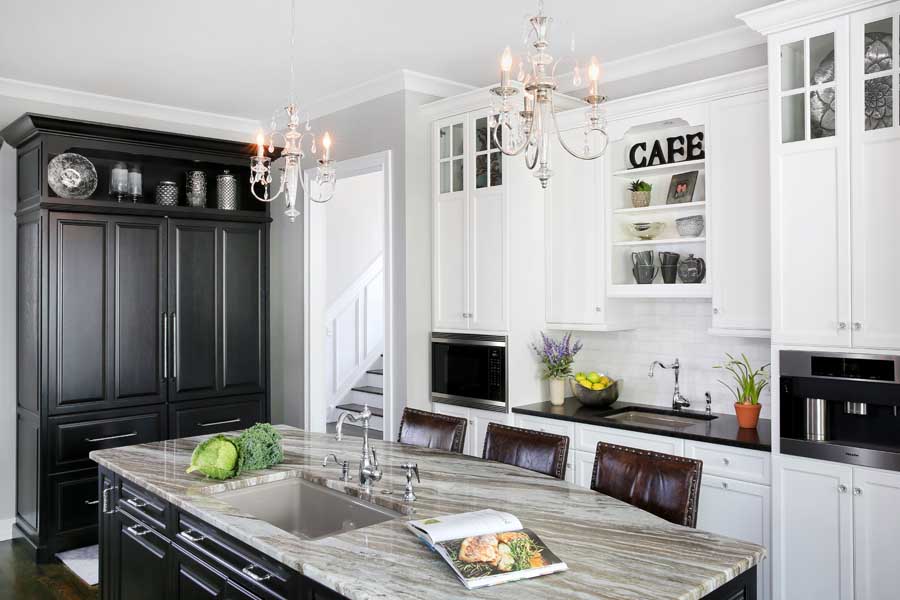 The second zone, nearest the formal dining room, functions as a wet bar and butler's pantry. Additionally, a service sink, built-in coffeemaker, and microwave are on the other side of the island, creating yet another work area.
Once the layout was corrected, beautiful focal points and mixed finishes were created to highlight the space. The refrigeration was designed to look like a furniture piece and open shelving, glass, and white and dark tones brought plenty of interest and texture to the space. Granite countertops and a marble backsplash tile also add richness and texture. The metal hood is another unique detail that allowed some additional texture and finishes.
As can be seen, the end result is a stunning kitchen with a layout that improves their family interaction and combines stunning focal points in the hood, refrigeration armoire, and the island stone. Contact Terry or Kathryn to take your kitchen to the next level. Or, register to attend our upcoming kitchen remodeling seminar "Secrets of the Ideal Kitchen." You can also follow Normandy Remodeling on Facebook, Twitter, and Instagram for design ideas and inspiration.